Sea-Doo Spark Trixx is an Investment in Summer
The new Sea-Doo Spark Trixx delivers new ways for you to play on the water. Trixx is one of the most compact and nimble watercraft on the market, making it easy to pull off tricks amidst the swell.
We're talking tail stands, power slides, 180-degree hops and potentially new moves yet to be named. With the base model priced from $7499 USD, Sea-Doo hopes to entice millennials and make them look at boating with eyes wide-open.
Weighing just 191kg, Sea-Doo Spark Trixx is ultra-lightweight – so easier to launch, load and tow. The Intelligent Brake and Reverse system offers more control and maneuverability, and this machine is more reliable than previous models thanks to the fuel-efficient engine with closed-loop cooling.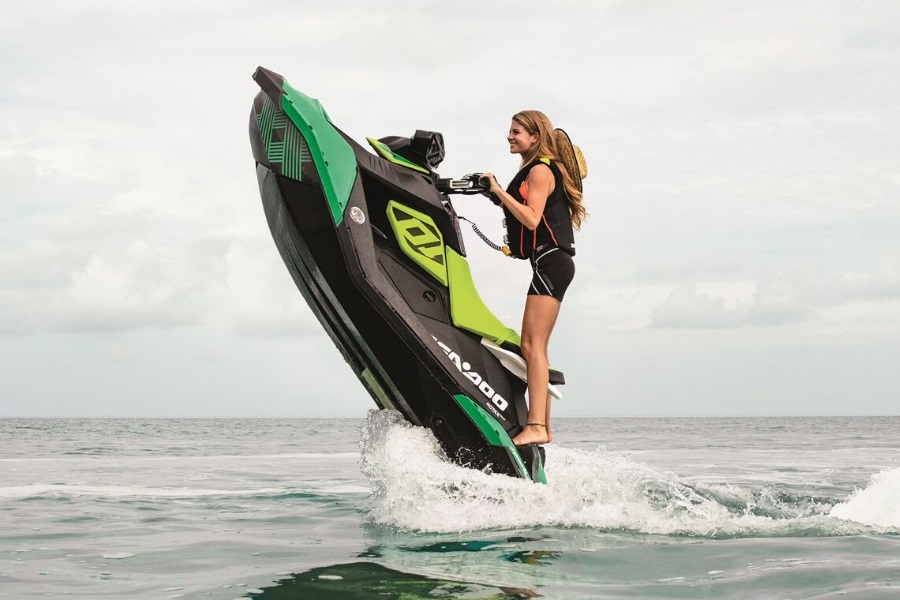 Spark Trixx is protected by a moulded Polytec material for durable scratch resistance, which also contributes to its one-of-a-kind styling. Those who plan on taking their families riding can opt for the larger and consequently more expensive 3up model. It features added stability, a longer seat and the ability to tow boards and floats.
Under the hood, Spark Trixx is powered by a Rotax 900 HO ACE engine. This new model also benefits from an adjustable performance handlebar and 60-degree step wedges. The variable Trim system makes it easy for riders to bury the nose or pop the bow into a water wheelie with the tap of the throttle.
Above all else, Sea-Doo is looking to reinvent what a watercraft can physically do to deliver unmatched playfulness for water enthusiasts.