Sunreef 80 Eco Catamaran Generates its Own Solar and Wind Energy for Unlimited Range
The new Sunreef 80 Eco Electric Catamaran could easily be "the world's most advanced sustainable luxury catamaran." The electric yacht brings together green technologies and traditional sailing, harnessing and then storing renewable energy from both above and below the waterline.
You'll also like:
Rossinavi Polaris Yacht is 'Ice-Class' Luxury on all Waters
$690,000 G-fifty is the New Billionaire Playboy's Speedboat
Wally's 24-Metre WHY200 Ups the Space and Comfort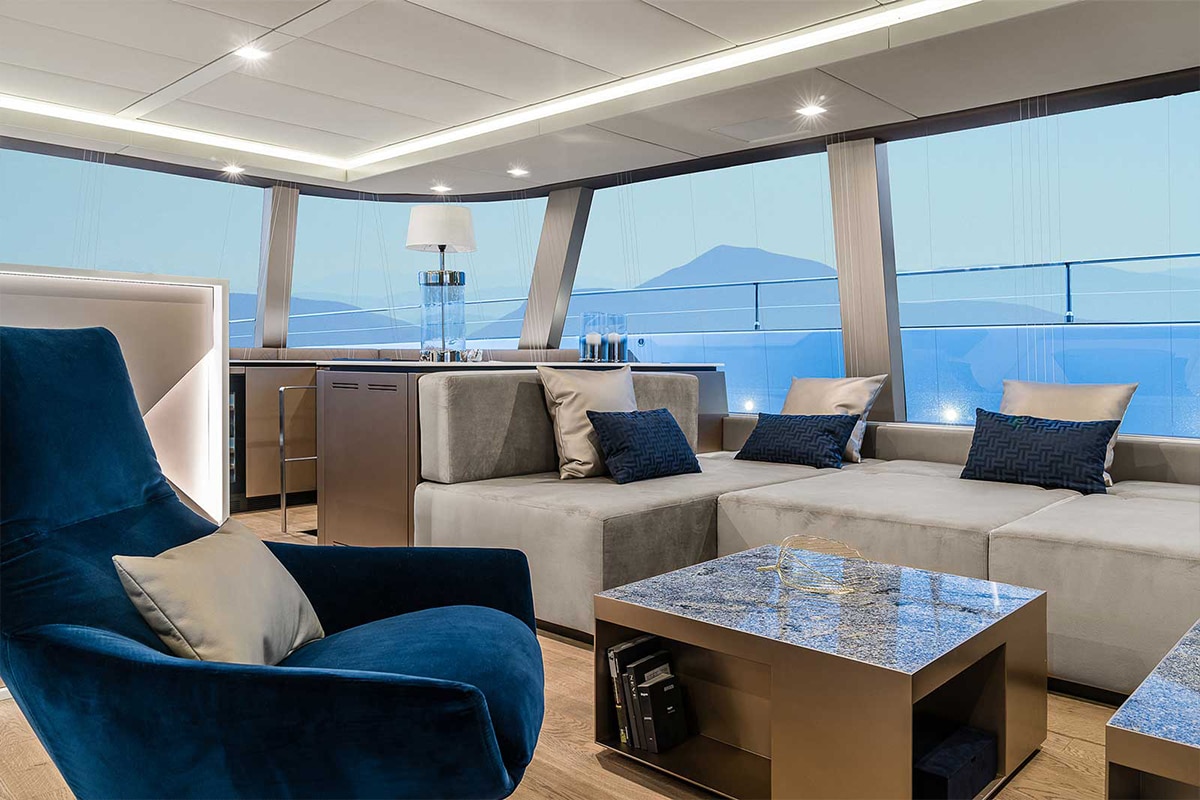 Hat at first looks like a design feature on the yacht actually turns out to be an innovative approach to harvesting energy. The skin of the Sunreef 80 Eco consists of solar cells that have been integrated into the hull sides as well as the superstructure, bimini, and even the carbon mast.
In total, there are approximately 1,600 square feet of skin on the Eco, which means it can generate up to 34 kWp of energy. That energy is stored in a set of custom-engineered lithium batteries. That stored energy can be used to power the energy-efficient 180kW electric engines. Or, you can get propulsion the old fashioned way using the catamaran's sails.
Under sail, the Eco uses a hydro generation system that recovers energy from the propeller rotation. Using this system, the two propellers generate more than 15 kWh when sailing at 7 knots. "The Sunreef 80 Eco is all about responsible sailing and relying on renewable energy. We are now pairing the industry's most innovative solar power system with hydro generation," states Francis Lapp, the founder and president of Sunreef.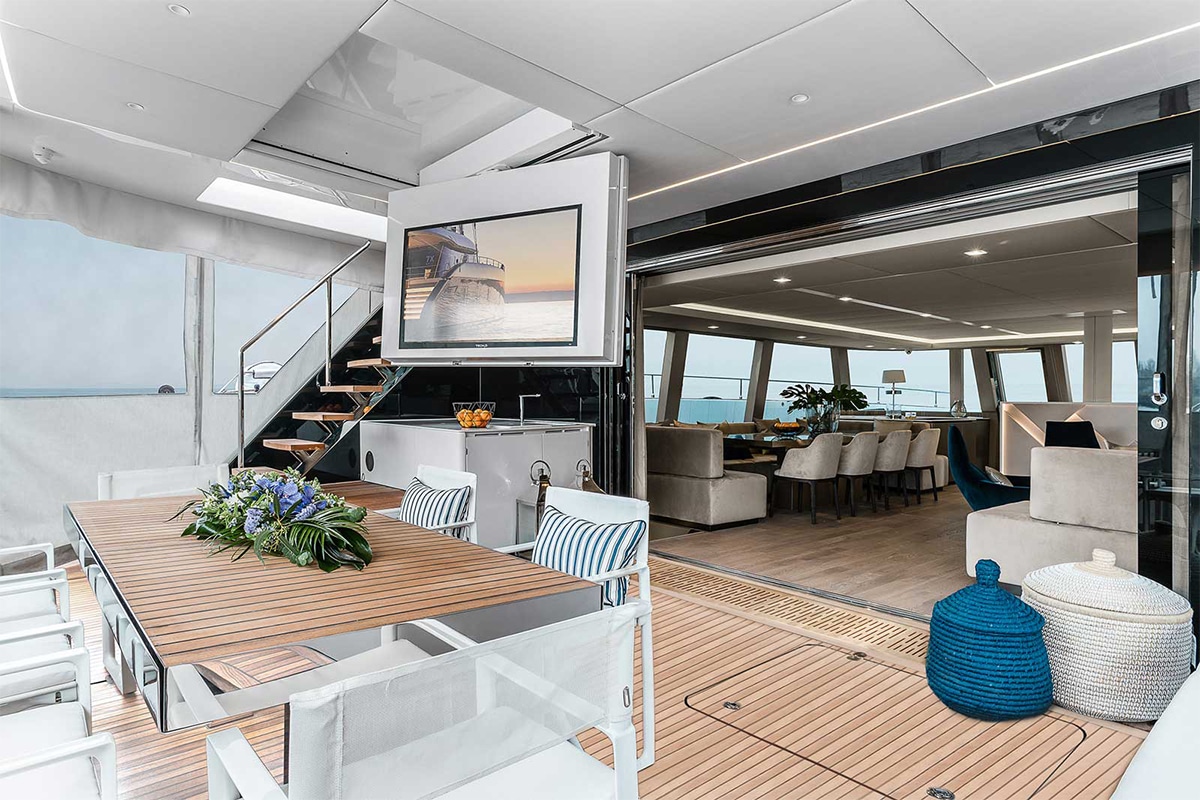 It's not just the energy system that is high tech on the Eco, but also the water management system. The air conditioning system is also high efficiency, the bottom paints are non-toxic, and the craft comes with wind generators. Plus, Sunreef used ethically sourced and sustainable materials for the décor and the furnishings.
Sunreef offers a number of layouts for the 80 Eco, as well as full customisation to meet a client's needs. This yacht brings new meaning to environmentally friendly, becoming not only a zero impact vessel, but one whose construction as also environmentally responsible.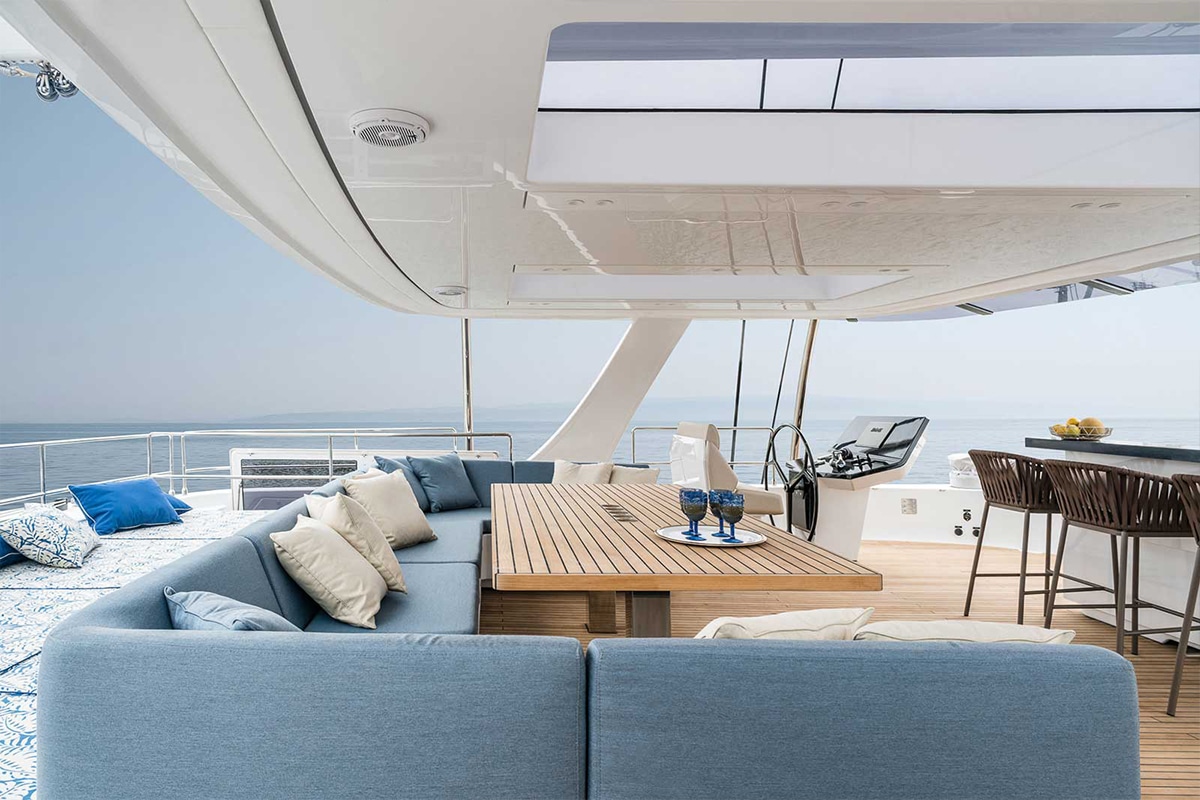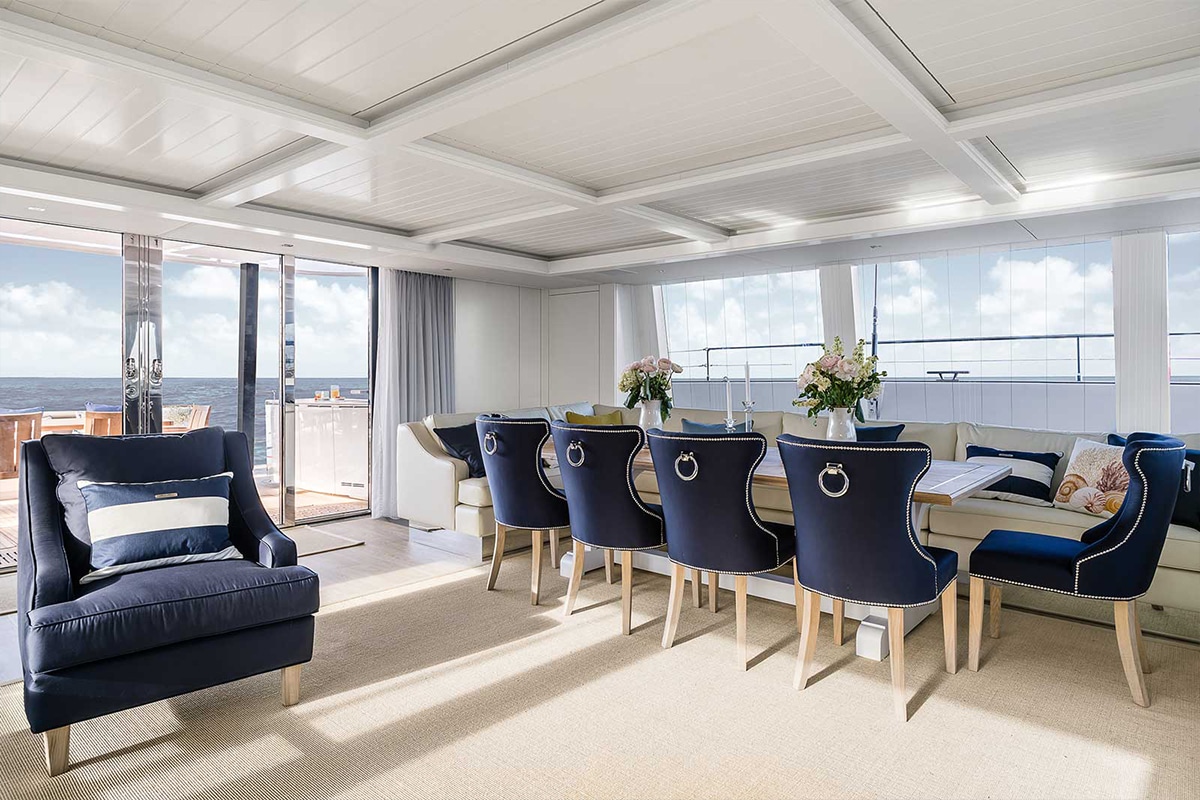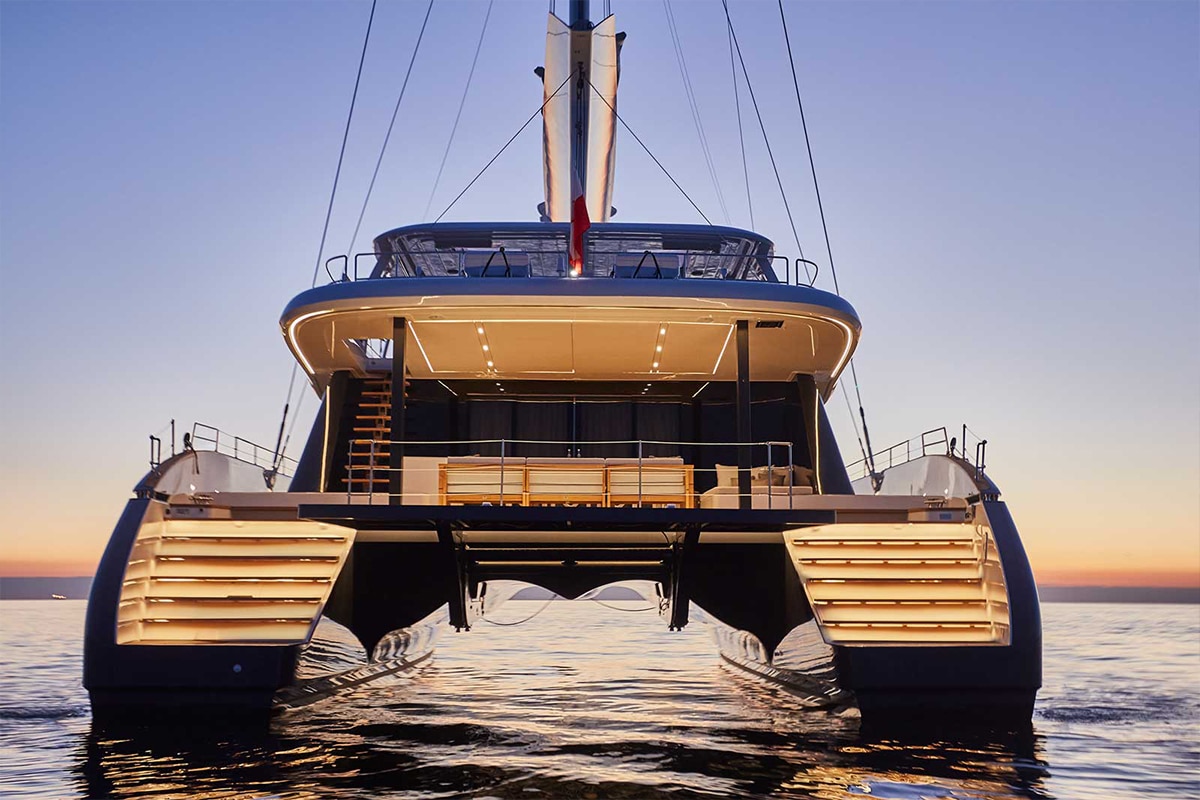 You'll also like:
Rossinavi Polaris Yacht is 'Ice-Class' Luxury on all Waters
$690,000 G-fifty is the New Billionaire Playboy's Speedboat
Wally's 24-Metre WHY200 Ups the Space and Comfort