T. Fotiadis Unveils 95-Metre Ultra2 Eco-Friendly Superyacht
Who would have thought that the phrase "safety first" would ever apply to the world of superyachts, yet even these luxury crafts are susceptible to security risks. T. Fotiadis Design's new 95 metre Ultra2 Super Yacht comes will all the luxurious trimmings that you would expect from a yacht, but it also features a "safe core" that is comprised of a "diplomatic-grade secure-meeting environments" completely decked out with all the "cutting-edge security and privacy technology" you could ever imagine.
You'll also like:
This Russian Navy Ship Has Been Transformed into a Superyacht
Terraquad Amphibious UTV is the Marine of UTV
Inception 24 is the Most Sci-Fi Racing Yacht That You Will Ever See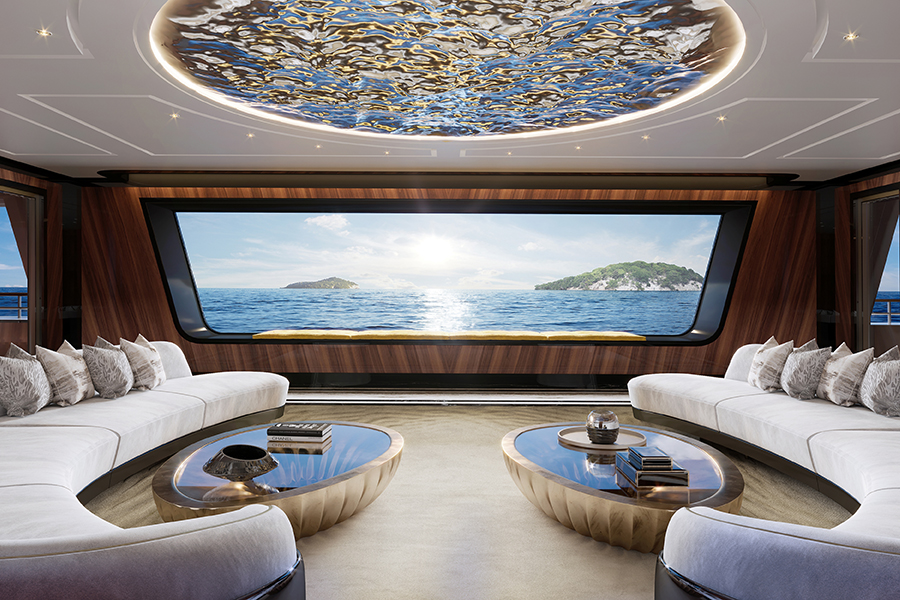 The Ultra2 is a "sleek" and "masculine" craft with a steel hull and an alloy-composite superstructure. The interiors are luxurious and bespoke, with oversized window panels that provide stunning ocean views. The features of the yacht include things like two swimming pools, a Jacuzzi, and an iMax theater. Even with all that, there's still plenty of room to store three separate tenders, two expedition RIBs, and an EC1235 Eurocopter helicopter, plus even more toys like wave runners, kayaks, seabobs, surfboards, and SUPs.
The yacht has space for 14 guests and 26 crew members. And just as T. Fotiadis has come to be known for, the interior is made up completely of the highest quality materials—from fabric to furniture to the construction materials themselves.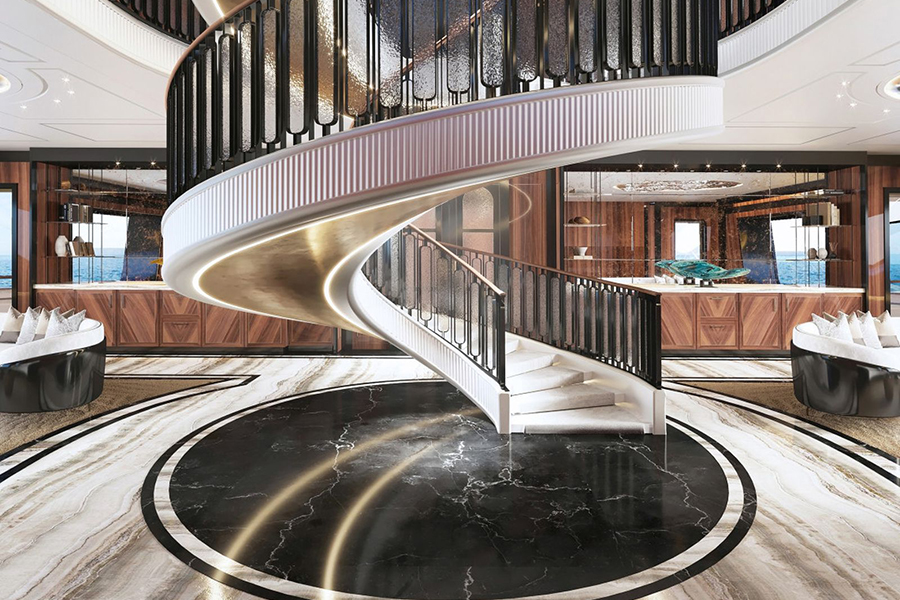 The central suite has a contemporary design with plenty of comfort, but also serves as a secure meeting site. The privacy aspect of the suite is supported by military standard counter-intelligence protocols. Even the crew is trained in these protocols to ensure that passengers have both privacy and security.
An all-electric Azipod propulsion system drives the Ultra2. This system is powered by hybrid diesel-electric motors. The puffer batteries are charged by methanol fuel cells, which operate continuously so as to provide performance at a moment's notice. The whole system is remotely monitored. It's also environmentally friendly, reducing the yacht's thermal and acoustic impact. Not only does this yacht keep you safe while exploring the world, it also helps to maintain that world for generations to come.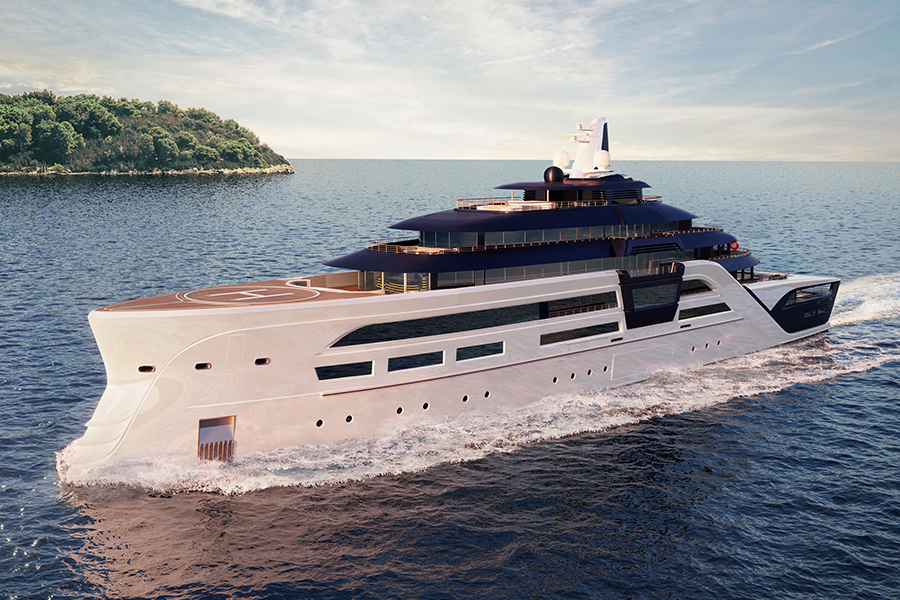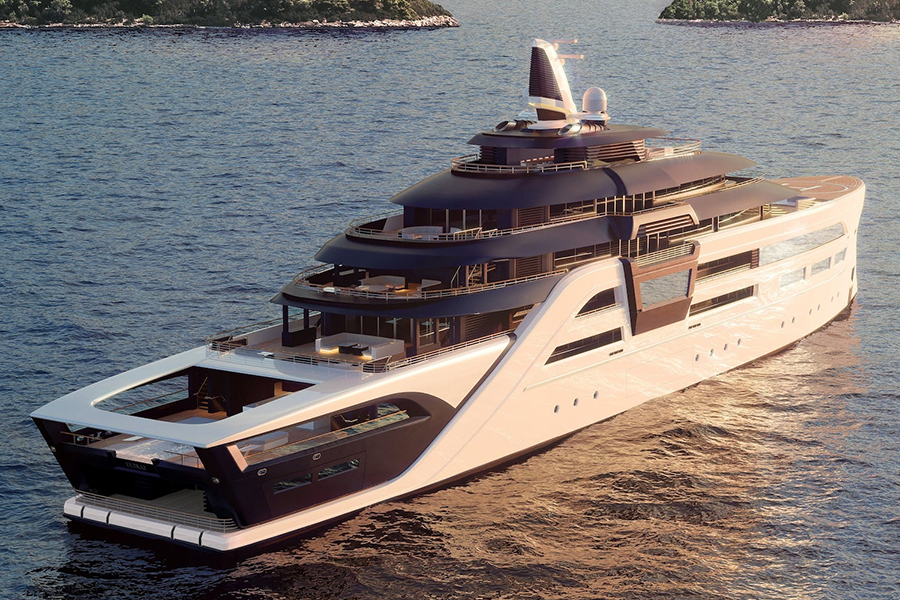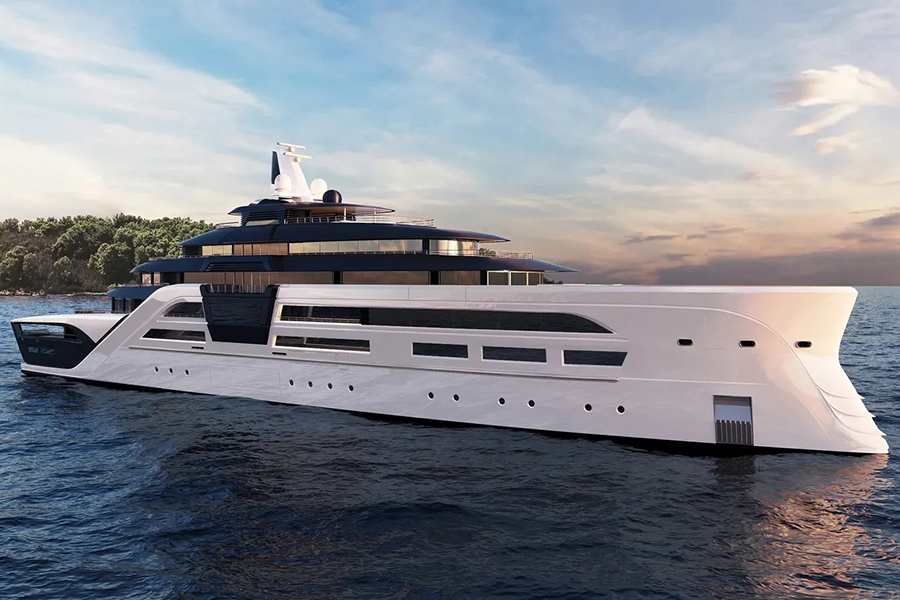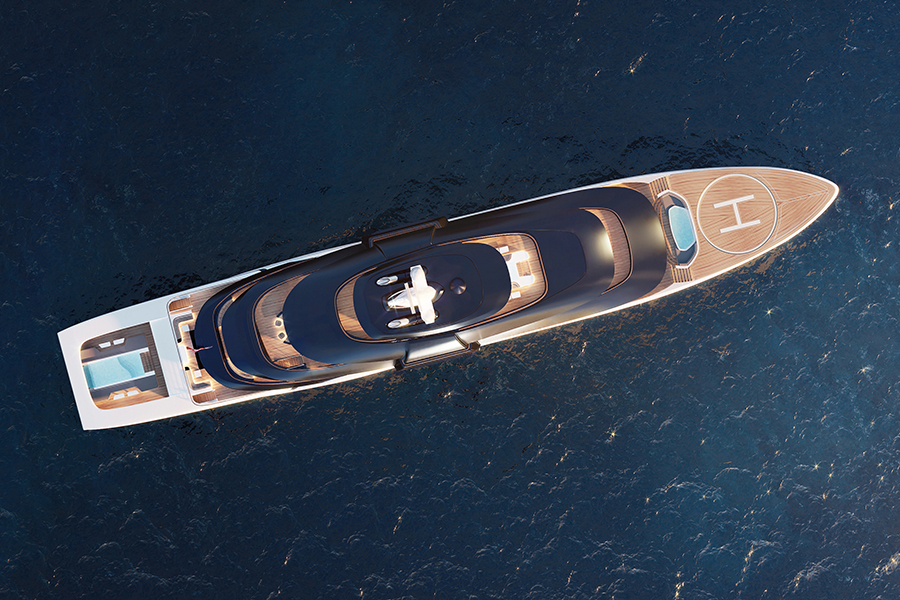 You'll also like:
This Russian Navy Ship Has Been Transformed into a Superyacht
Super Air Nautique GS22E Lets You Customise Your Wake
Wallenius Oceanbird is the World's Largest Sailing Cargo Vessel