T760 Apache Unveiled: 76-Metres of Sheer Luxury
With a name like "T760 Apache," you would expect this yacht to have a more militaristic design and features. You would, however, be mistaken. The Apache, built by Tankoa, is 76 metres of sheer luxury. "Apache consolidates Tankoa's ability to build yachts of this size," says Tankoa CEO Vincenzo Poerio. "It is an evolution of existing projects into something innovative and more contemporary with the collaboration of a top designer like Alberto Mancini." For his part, Mancini went above and beyond working with the modern design of the yacht.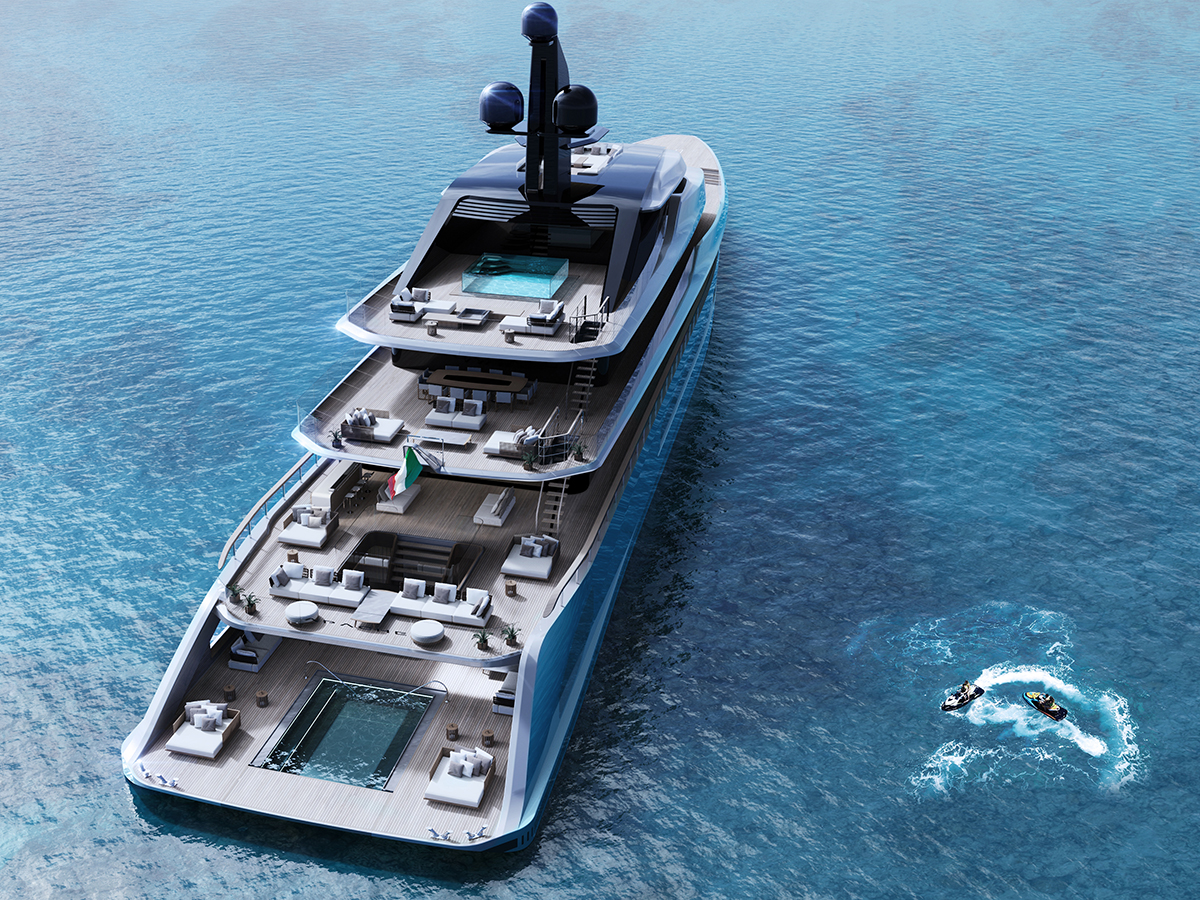 The Apache has plenty of crisp lines that run horizontally, vertically, and diagonally. Those lines aren't the only thing that contributes to the sleekness of this craft. Minimalized bulwarks contribute as well, not to mention also helping to open up the yacht for uninterrupted views and a better connection with the surrounding waters.
"The layered decks had to offer multiple areas for relaxation and social activities, but the balance between the interior and exterior spaces had to be instinctive, bright, and blissful," says Mancini.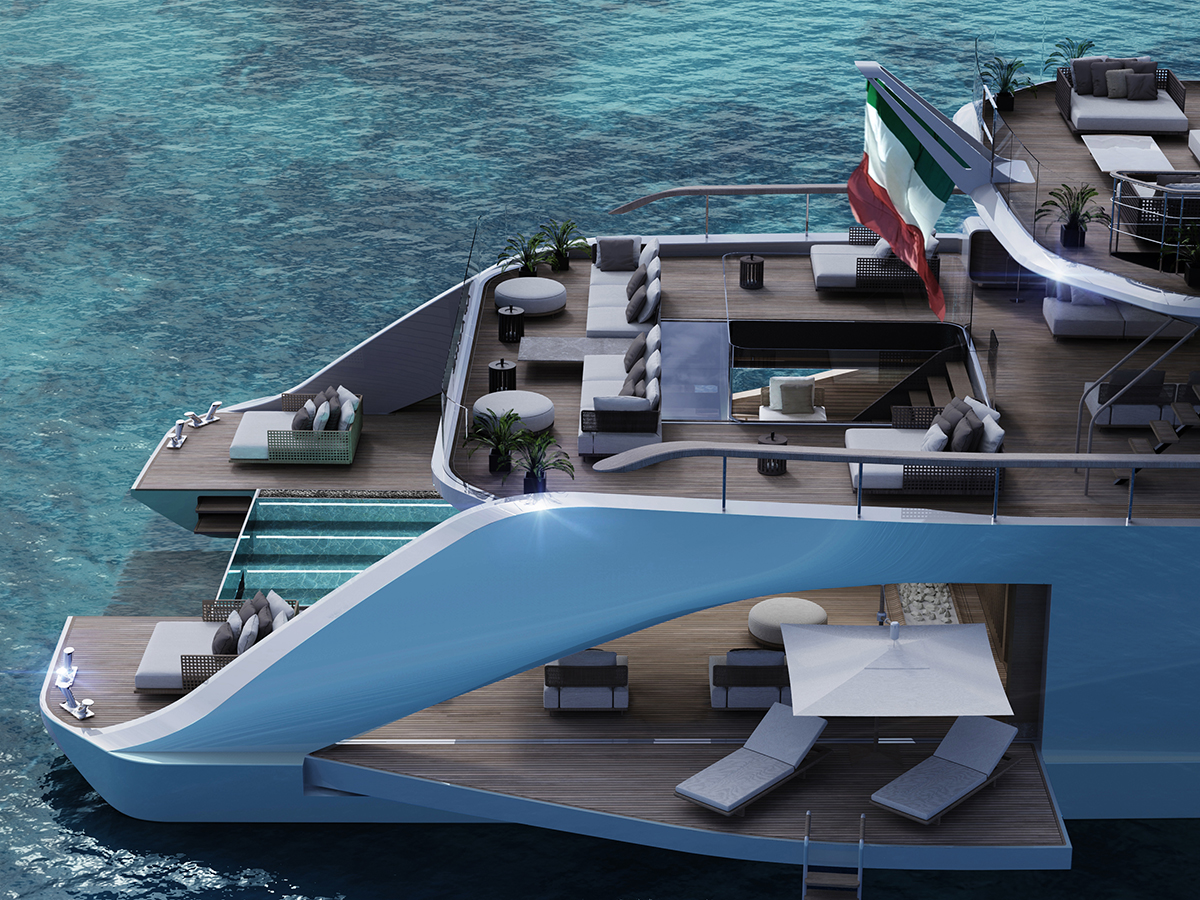 To get that blissful quality, Loro Piana fabrics and silk were used for the upholstery. Oak flooring was installed with dark blue ash for the wall panels wherever there isn't glass. Nubuck suede was also used to increase the warmth. The yacht has four guest cabins on the main deck and then more conventional cabins on the lower deck. There's also a lounge and gym, plus two pools, one with a glass bottom. A VIP suite in the bow offers more space. Finally, the palatial master stateroom is located in the upper deck forward.
Folding side terraces make up the yacht's beach club, and from here guests have access to the tenders and toys. The lower deck also houses the crew and service areas and a dedicated cinema room. The Apache can reach a top speed of 16.5 knots and a cruising speed of 15 knots with a range of 5,000 nautical miles. This yacht eschews the Spartan life and offers more luxury than its name describes.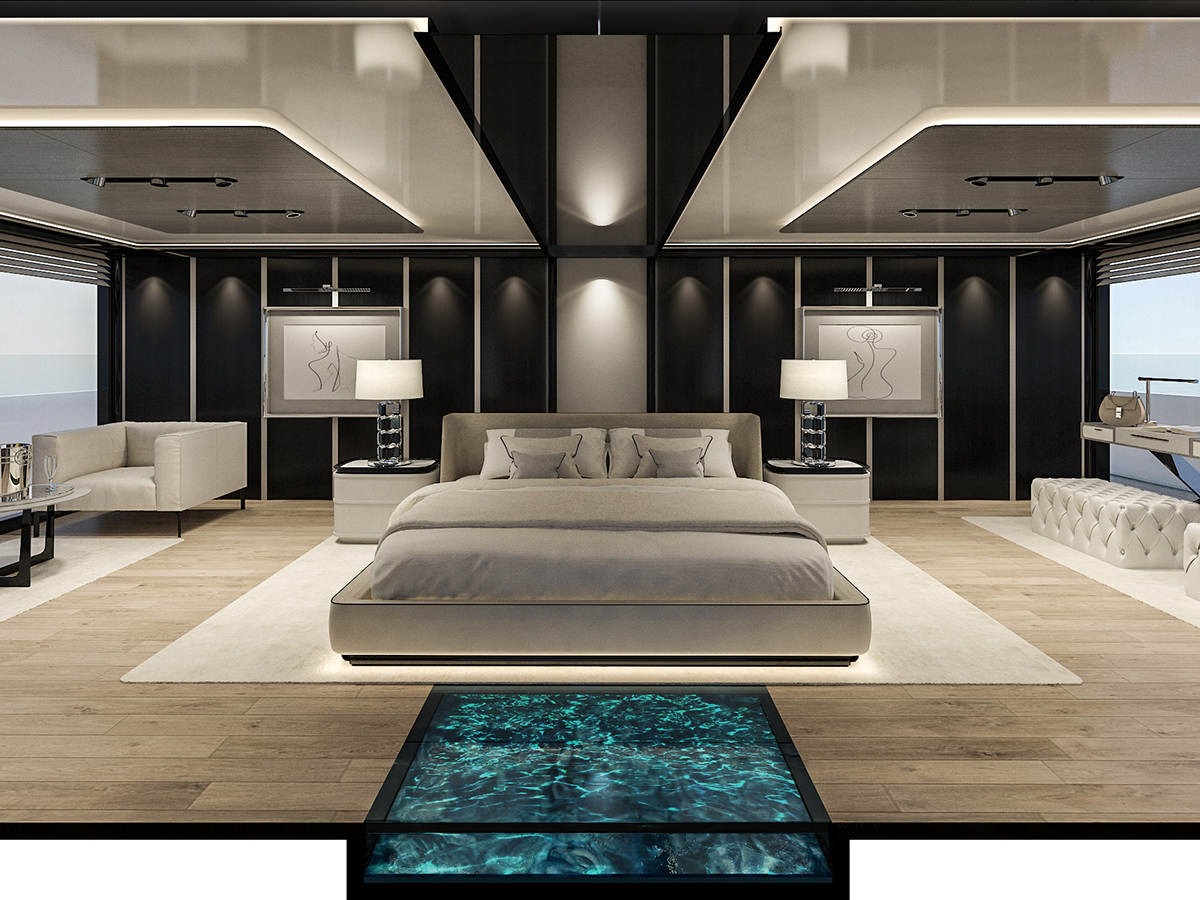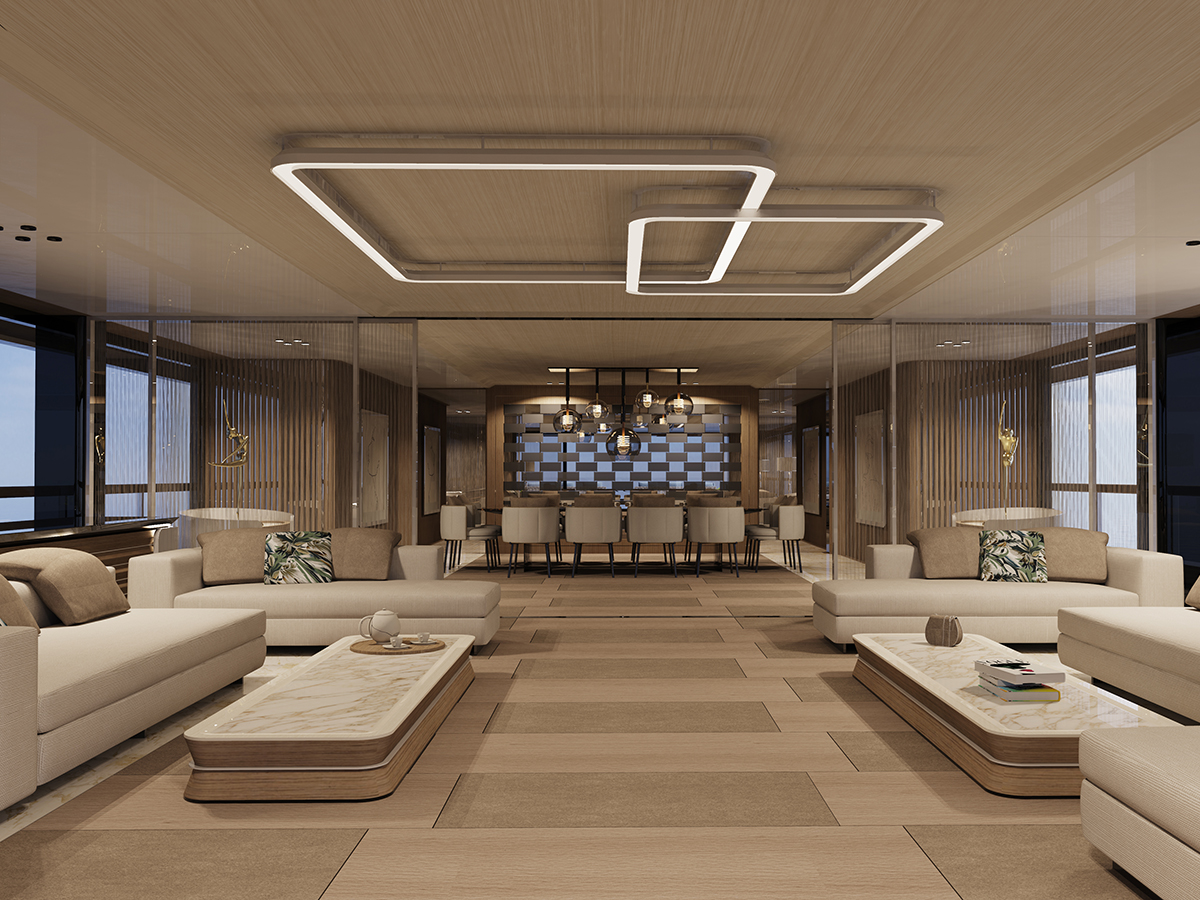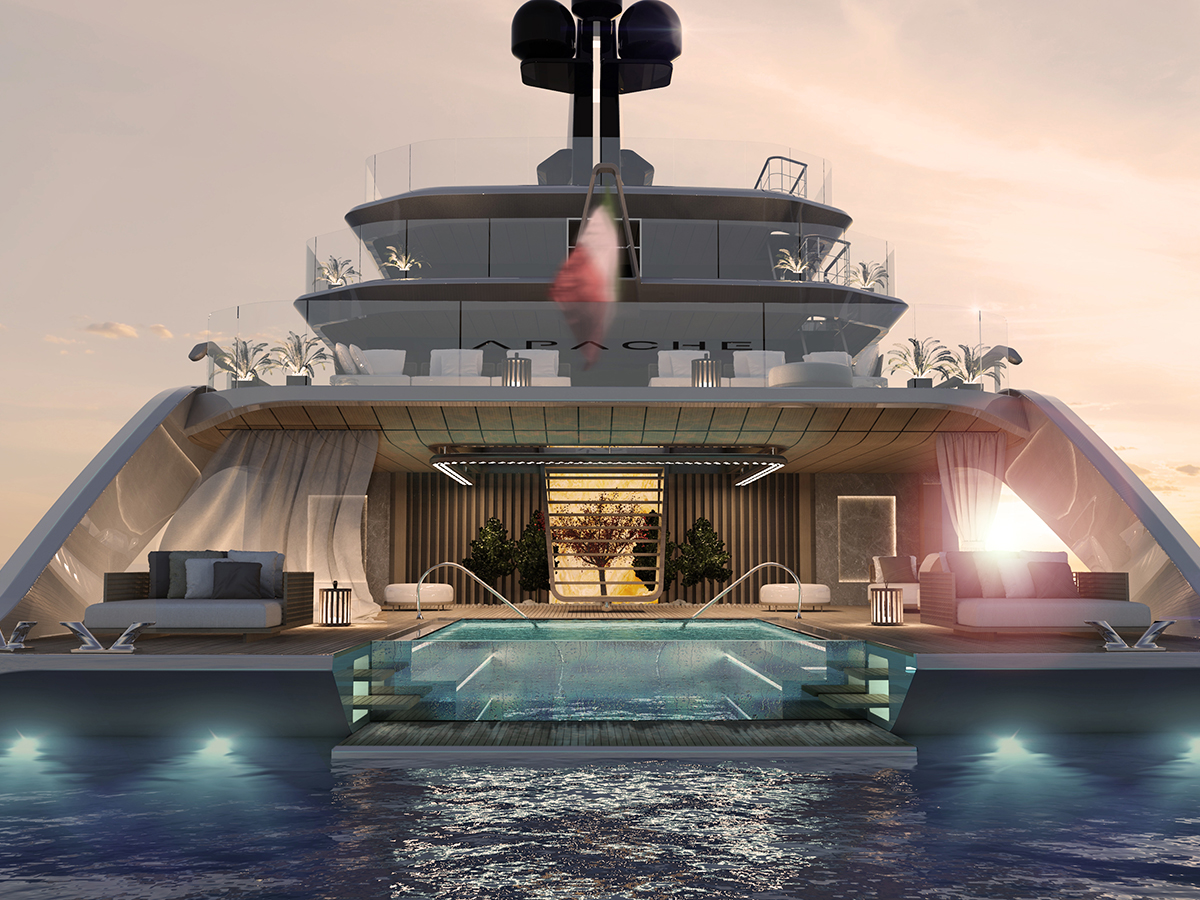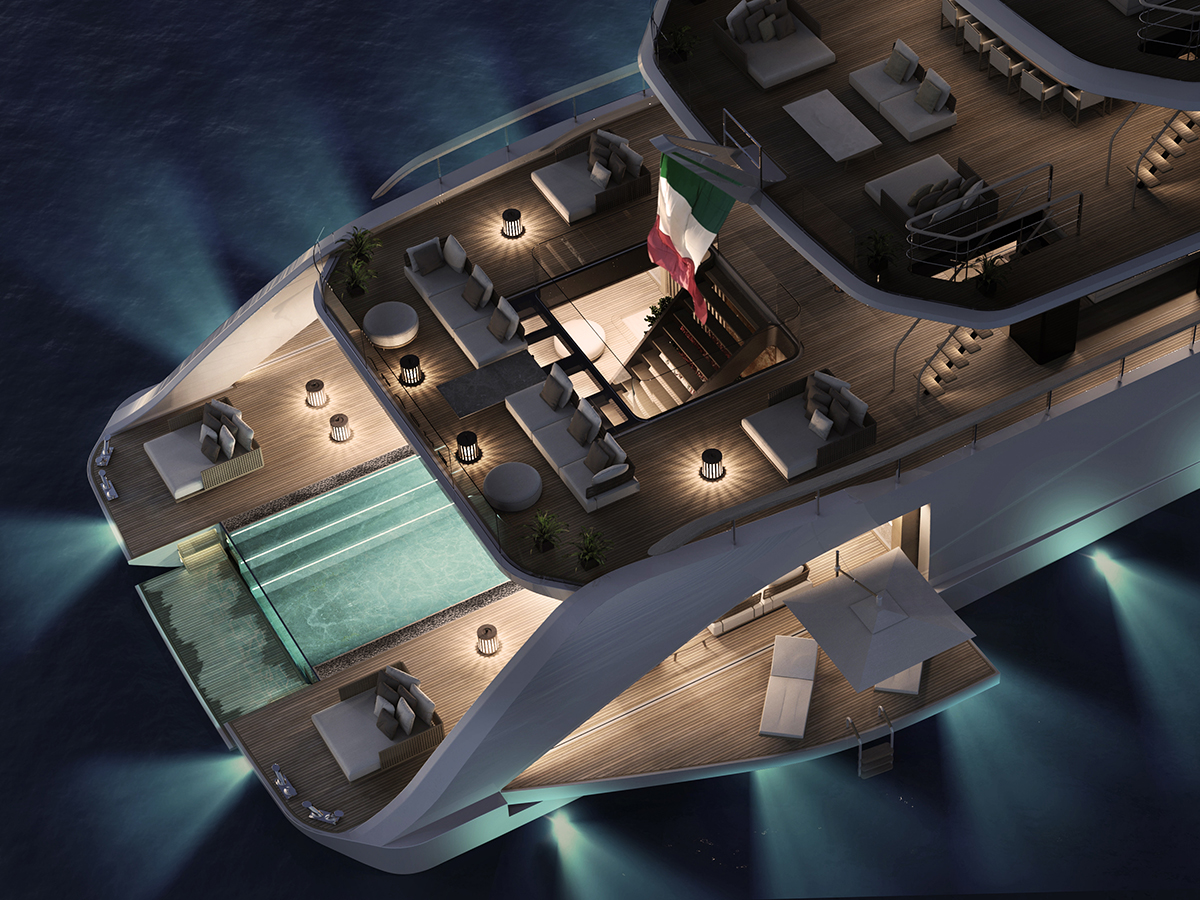 You'll also like:
Inside the $15 Million Apartments Aboard the World's Largest Superyacht
Lazzarini's New Superyacht Has a 'Gaping Hole' in the Middle
Candela C-8 Hydrofoil Speedboat is a Tesla Model S on Water