The Mazu 82 Superyacht Can Hit Speeds of 40 Knots
Turkish shipyard Mazu Yachts was approached by a client that had a pragmatic request. "Multifunctional design was very important for the owner," explains Mazu Yacht's owner CEO and lead designer Halit Yukay. What Yukay came up with is a sporty superyacht that can do more in less space—the 40 Knots Mazu 82 Superyacht.
You'll also like:
Oceanco's 109m Yacht Comes to LIFE
This Superyacht Was Once a Russian Navy Ship
IWC Pairs with Solaris Yacht for Nautical Precision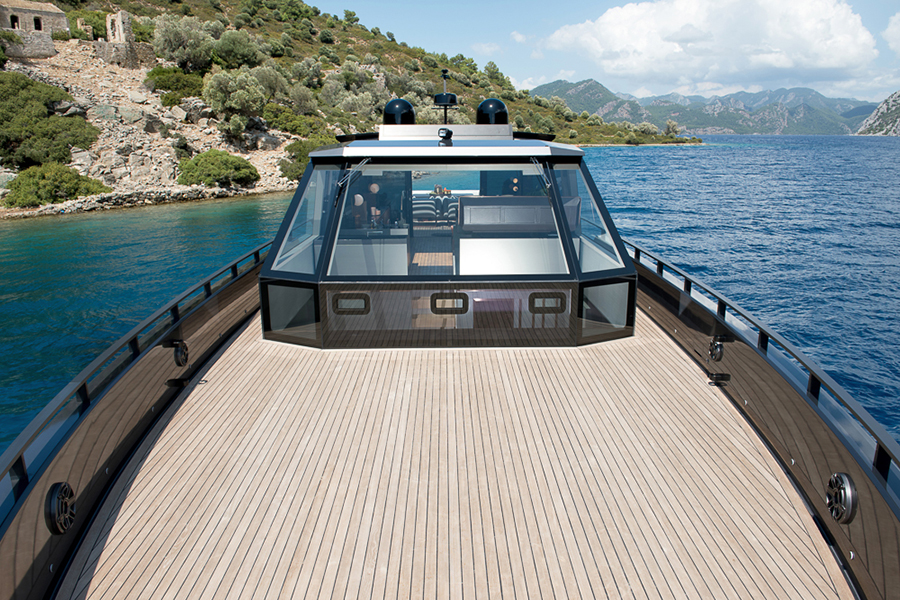 The Mazu 82 is built of a carbon composite structure, which keeps it both lightweight and rigid. The hull is designed with a deep V that features a deadrise of 19 degrees in the stern, and then a 28-degree rise in the bow. These deadrises boost the speed of the 82 up to 40 knots with a full load. Cruising speed is set at 33 knots. "The hull lines of the new Mazu 82 were designed in-house to provide a perfect balance between top speed, seakeeping capability and fuel efficiency. At cruising speed the yacht burns around 600 litres of fuel per hour for a range of just under 400 nautical miles or around 12 hours cruising," says Yukay.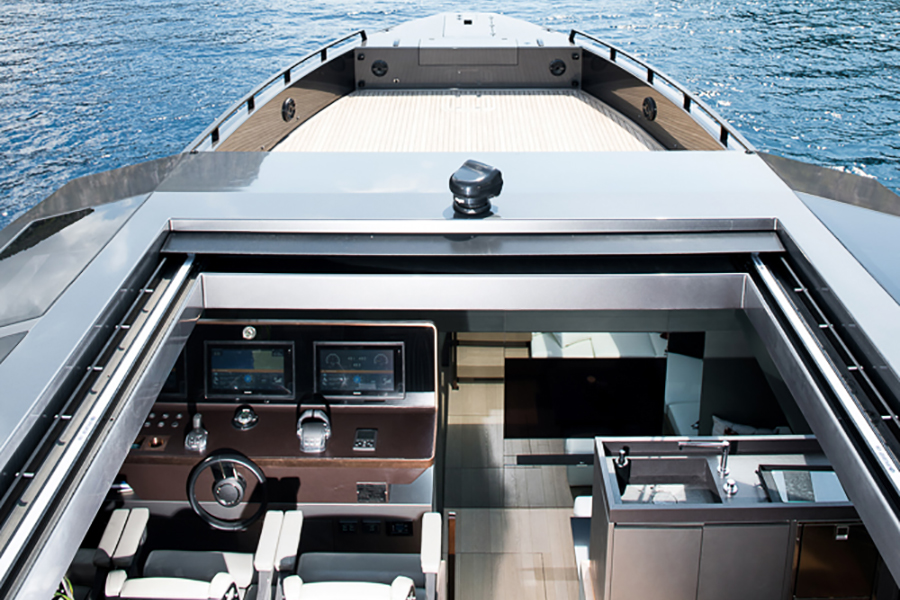 The ship measures just 25 meters, which means that there's less space to work with when trying to fit in all the amenities that a yacht owner is looking for. So the owner's request for multifunctionality fit right into the needs of the design. Celebrated designer Tanju Ozelgin custom-designed the freestanding furniture for the Mazu 82. "The open foredeck has three different uses: as a sunbathing area, a dining area for 12 people, and a screen can be set up to turn it into an open-air cinema," says Yukay. That main deck sits flush with the boat and has no steps. The deckhouse is completely made of glass as well. Mazu worked hard to use one-piece glass panes as much as possible so that the end result is a seamless view from the deckhouse. A sliding aluminium roof, custom made by OPAC out of Italy, finishes off the build. For the aft deck, terraced steps with steps wide enough to lay on and sunbathe were added to lead down to the swim platform.
With a little ingenuity and forethought, Mazu was able to create a yacht that can get more done in a smaller area, allowing for all the luxury you can imagine while still keeping a small profile.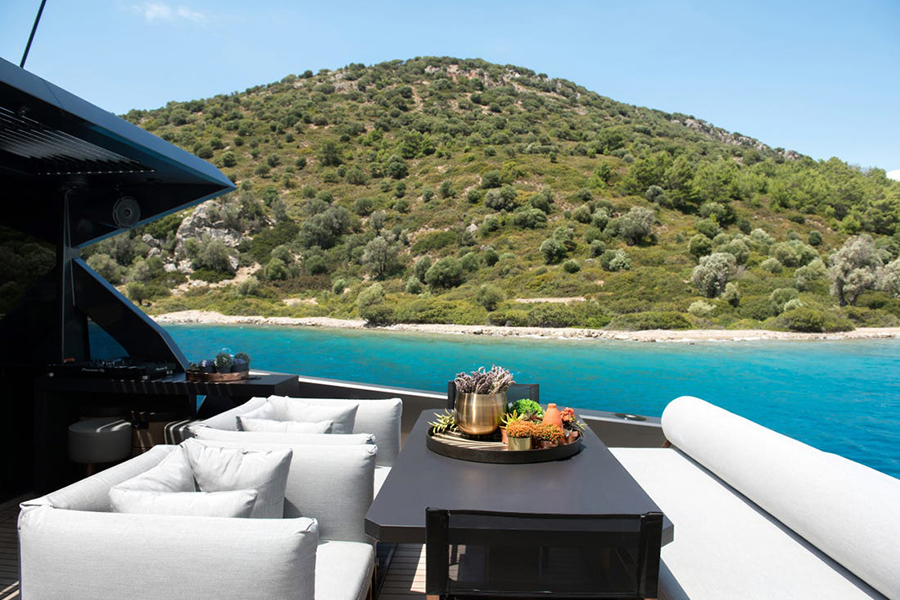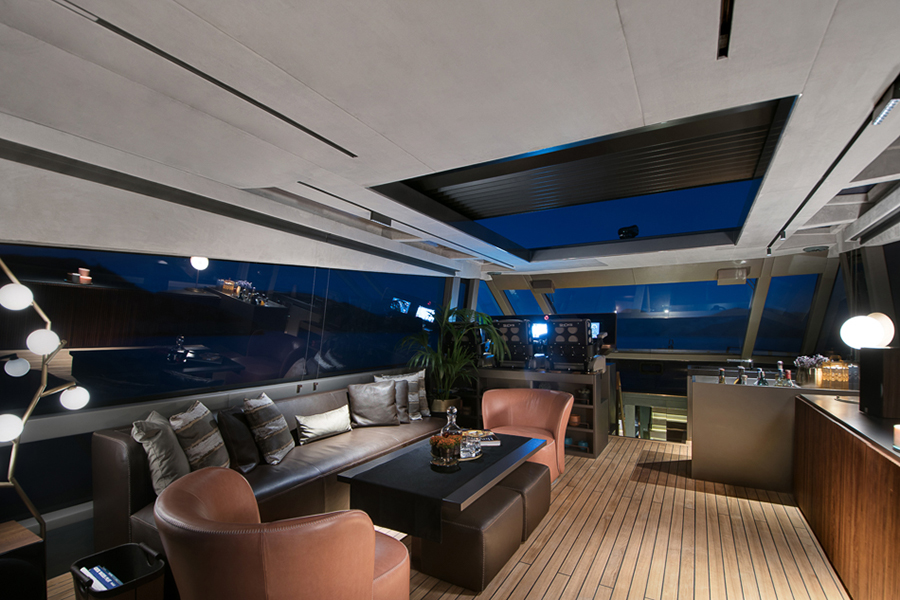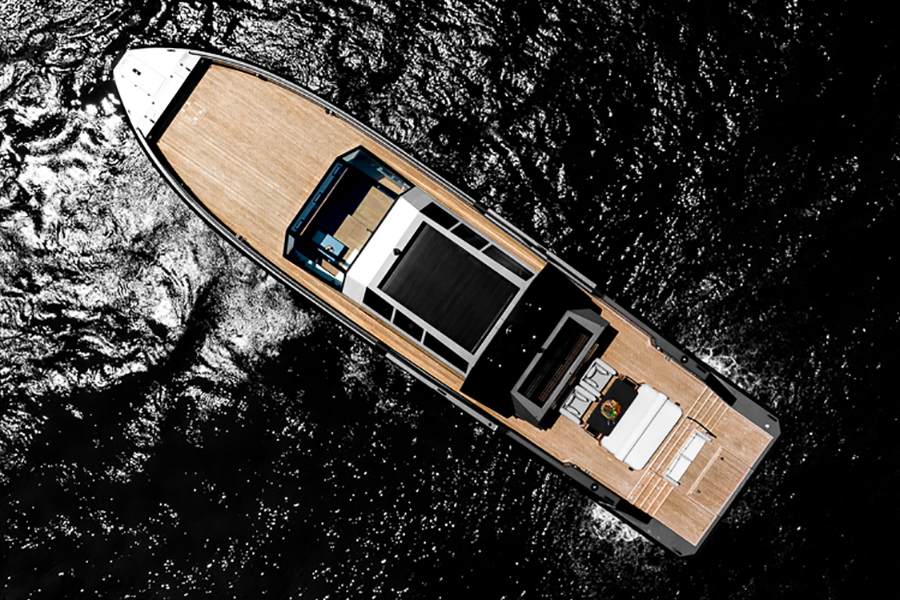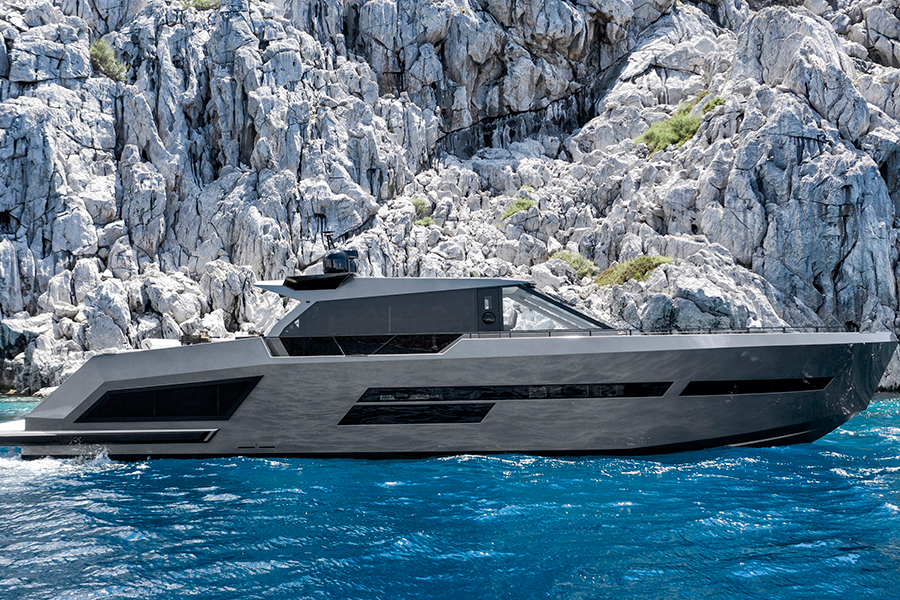 You'll also like:
Oceanco's 109m Yacht Comes to LIFE
This Superyacht Was Once a Russian Navy Ship
IWC Pairs with Solaris Yacht for Nautical Precision