The Tesla E-Vision GT Concept Boat Electrifies the Water
You may have heard that electricity and water do not mix. Such is not the case with the Tesla E-Vision GT Concept Boat. The concept takes the philosophy of an emissions-free approach to luxury transportation. Using power electronics high-performance liquid-cooled lithium-ion batteries and a powertrain controller, the boat uses two electric motors to power separate motors mounted symmetrically on the left and right side. The combined motors push out a maximum output of 1800 hp (1350 kW0). The motors and batteries are the same used in the model S electric drive and would be capable of cruising speeds up to 30 knots, with a top speed over 40 knots. And being electric, the motors are quiet and do not produce vibration to distract from the joy of speeding across the water.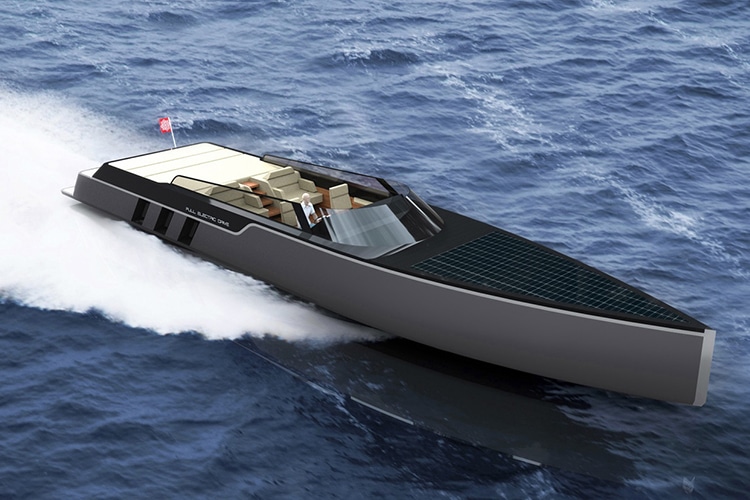 The E-Vision Granturismo Boat measures 18 meters and is capable of accommodating eight people. While the foredeck is taken up by photovoltaic cells to help charge the boat, the aft has plenty of space for passengers to sun bathe and relax. The materials are all UV- and waterproof materials, with wood serving as accent pieces and flooring. The structure of the boat is made of CFRP composite construction reinforced with Kevlar to keep the boat both fast and lightweight as well as strong and rigid.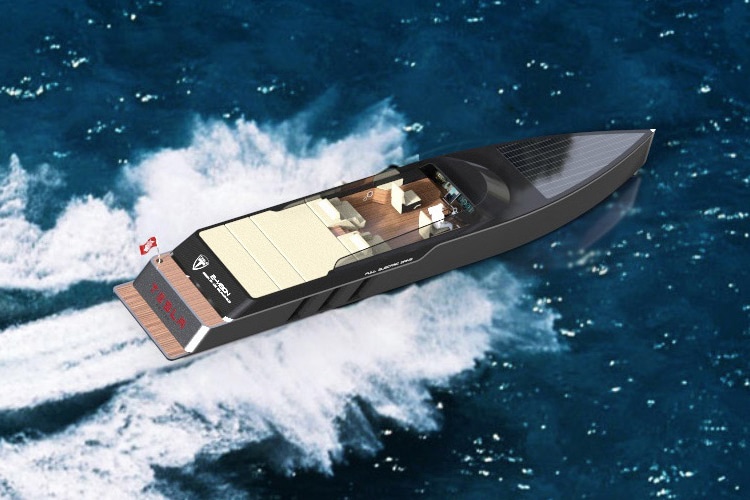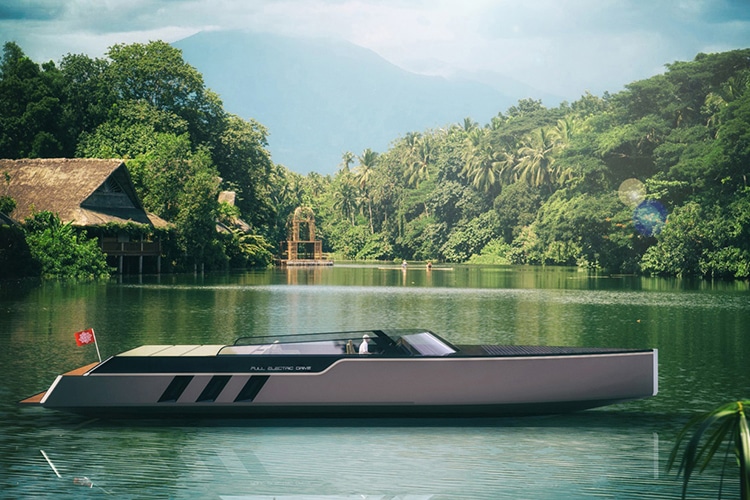 Have you subscribed to Man of Many? You can also follow us on Facebook, Twitter, and Instagram.