This Superyacht Was Once a Russian Navy Ship
You don't often hear of conversion projects in the nautical world, but OLIVIA is exactly that. The 68.8m watercraft started out as a hydrographic survey vessel in the Russian navy. Today, the ship is a superyacht that bears only a passing resemblance to her past life.
You'll also like:
Z-Triton is a Frankenstein House-Boat-Trike Mash Up
Lamborghini Partners with Tecnomar for a 4,000hp Luxury Motor Yacht
Dynamiq GTM90 Transforms Depending on the Weather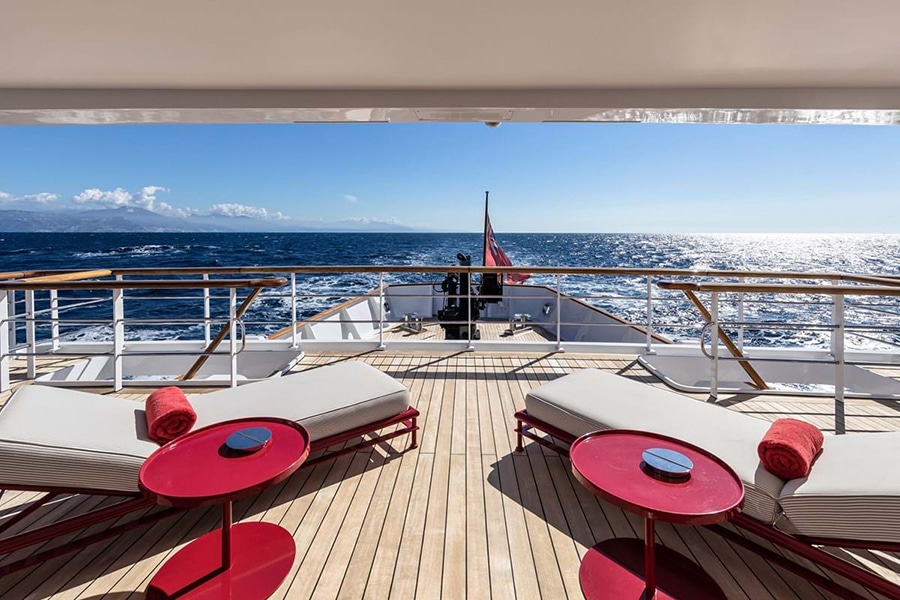 OLIVIA was originally built by Finnish boat maker O/Y Laivateollisuus in 1972. Rouvia Road Yacht Design & Construction took on the remodelling project, which included redoing the exterior and completely redesigning the interior. As you would expect from a Navy ship, OLIVIA has plenty of open space on deck, with sidedecks that are both long and wide, as well as plenty of shaded areas for relaxing and entertaining. The bridge deck features a 12-person Jacuzzi, and there are sun pads for enjoying your cruise. Inside, where metal and Spartan furnishings once dominated, luxury has become the primary resource. Wall panels made of hardwood complement cream, white, and earth-toned fabrics for a soothing ambience. Minimalist furniture provides plenty of comfort. Colour comes in by way of the owner's collection of art. The redesign of the interior includes the addition of a dedicated cinema as well as a formal dining room. The owner's suite has a private office, and there are four guest double cabins for up to 10 guests. The ship also has a complement of 26 crew on board.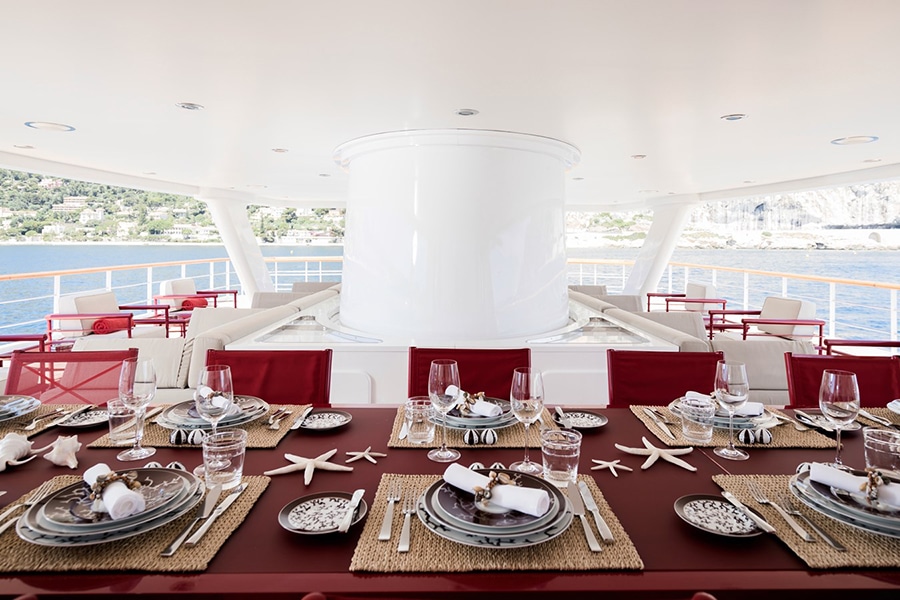 As a ship originally intended for hydrographic survey, OLIVIA has an incredible range of 15,000nm. She also has an ice-classed hull. Powered by a single Deutz 2,000 horsepower diesel engine, she can reach a top speed of 15kn and cruises at 12kn. OLIVIA also features fully retractable Rolls-Royce stabilisers to keep things stable. What room wasn't used for amenities and accommodations has been left for a large tender and toy-carrying capacity. This superb remodel could be yours for EUR 17,500,000. As an extra selling point, the EU VAT has already been paid.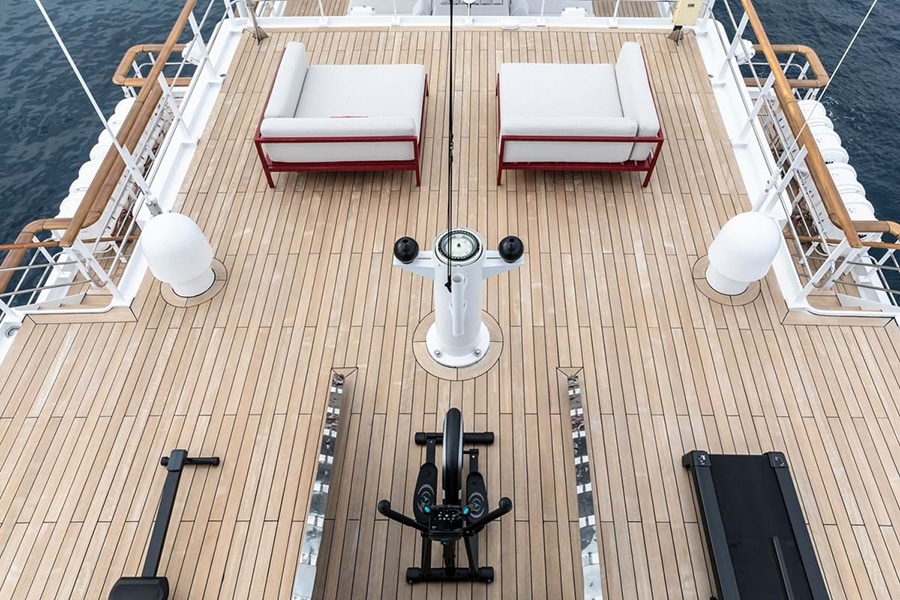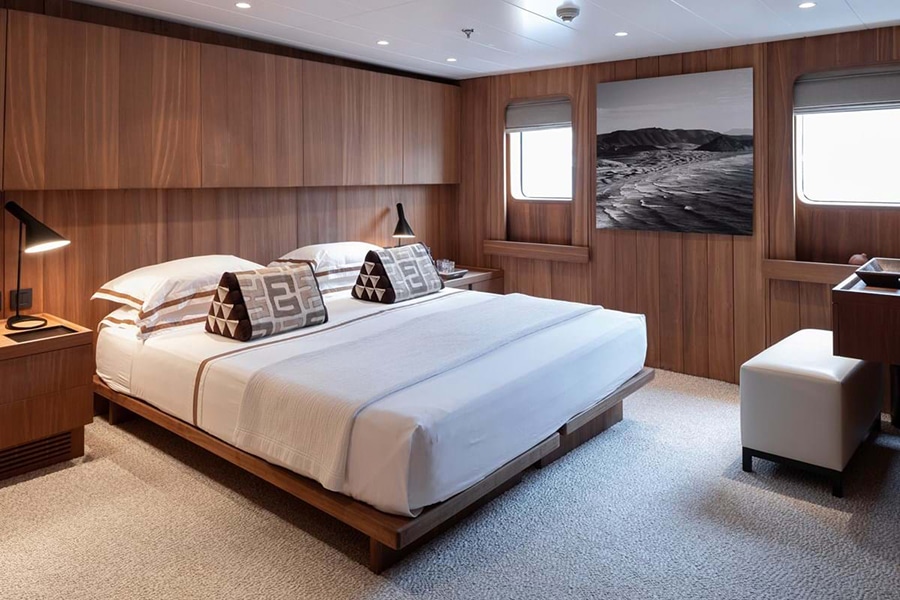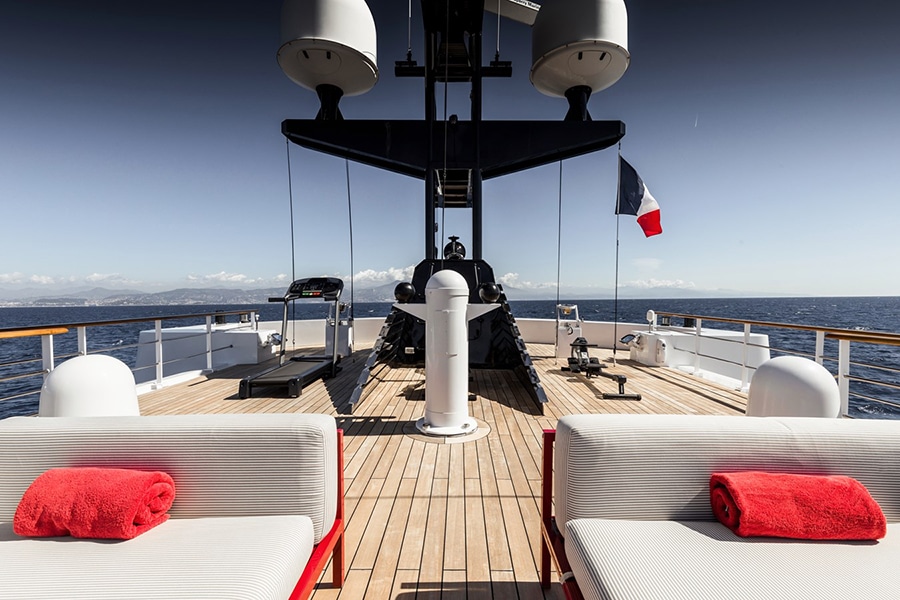 You'll also like:
Z-Triton is a Frankenstein House-Boat-Trike Mash Up
Lamborghini Partners with Tecnomar for a 4,000hp Luxury Motor Yacht
Dynamiq GTM90 Transforms Depending on the Weather