This Two-Person Foldable Kayak is Absolutely Genius
Kayaks are a lot of fun, and they can lead you to some amazing adventures and memories. But when the fun is done, then you're faced with the problem of what to do with the kayak. Let's face it, kayaks are long and awkward when it comes to storage. Designer Cristina Borras addressed that challenge by creating the Fina Foldable Kayak.
You'll also like:
Sealegs 3.8m is the World's Most Compact Amphibious Production Boat
VanDutch 40.2 Doubles Down on the Original Luxury Watercraft
A $15 Million Superyacht-Styled Bar is Headed to Sydney Harbour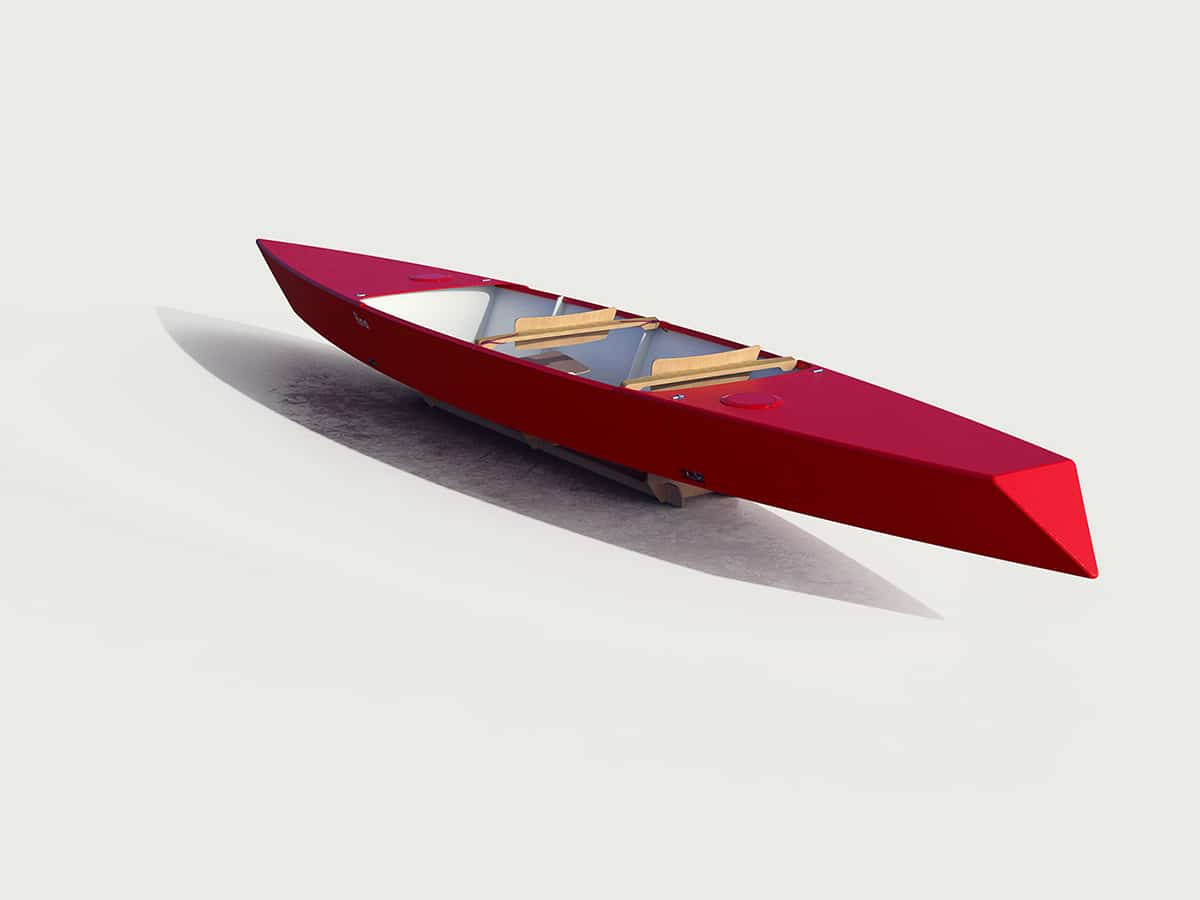 The idea for the Fina Foldable Kayak came to Cristina when she went to visit her sister in Venice, Italy. While out on a walk, Cristina's sister made a comment about "how wonderful it would be to have a little boat to sail the canals together." But, due to lack of room to store such a craft, it just wasn't a feasible idea. That off-hand comment led Cristina to head back to Barcelona where she was studying and create the Fina Foldable Kayak.
Her first requirement was to create a kayak out of plywood, as she "simply could not visualize a plastic kayak sailing along the canals of Venice." After calculating what the correct waterline would need to be for a two-person plywood kayak, as well as compensating for the desired aesthetics, Cristina came up with a kayak that was five meters long. The next challenge was to find a way to fold that kayak down to just two meters—the amount of space Cristina had to store the boat behind her car in her parking spot.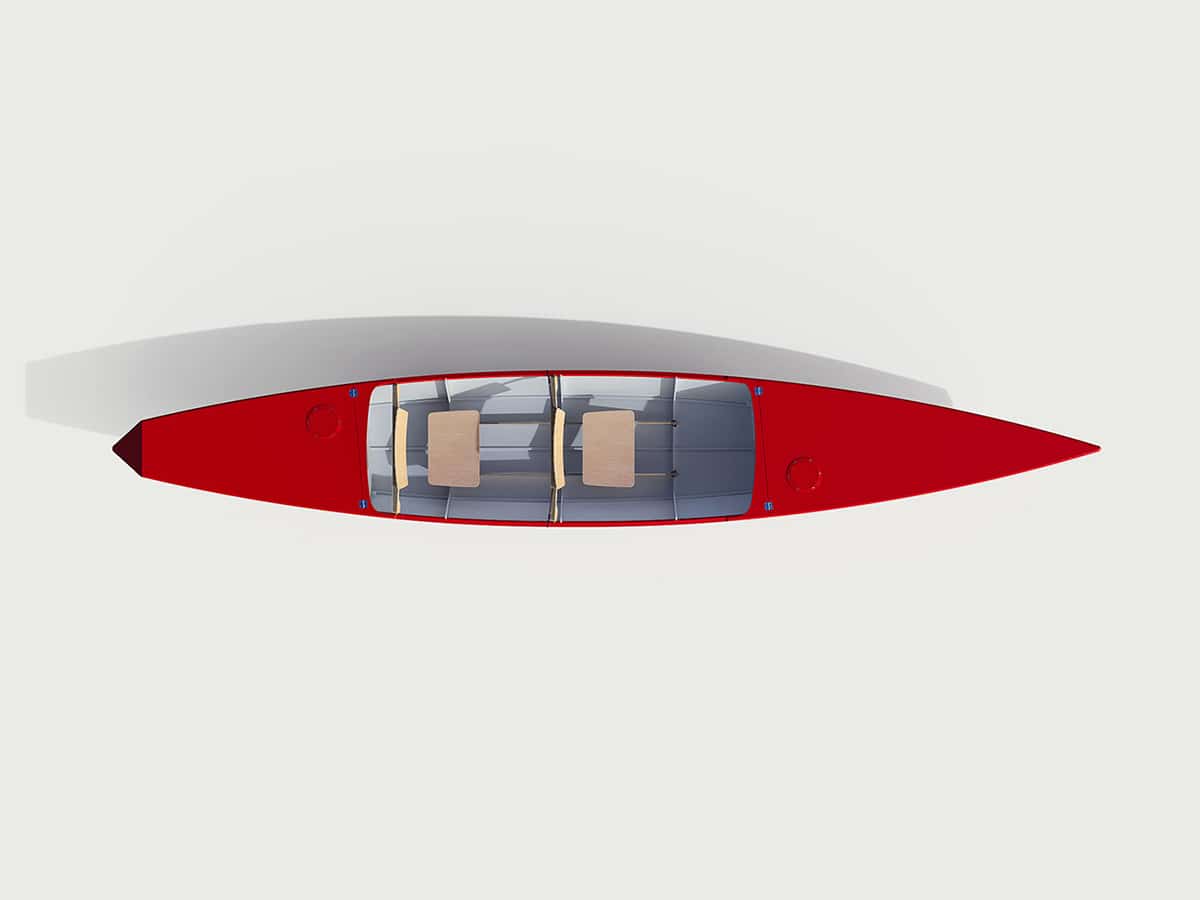 To do so, Cristina designed the kayak to fold into three sections. This design calls for the prow and the stern to fold into the center of the boat. Four hatch fasteners are used to hold the three sections together when you head down to the water. All told, the project took Cristina from October of 2004 to April of 2005 to complete, including building a prototype.
"After fifteen years," says Cristina, "Fina still remains my favorite project to date." It's easy to see why—the ingenuity, innovation, and emotional link to a fond memory would make this a stand out project for any designer.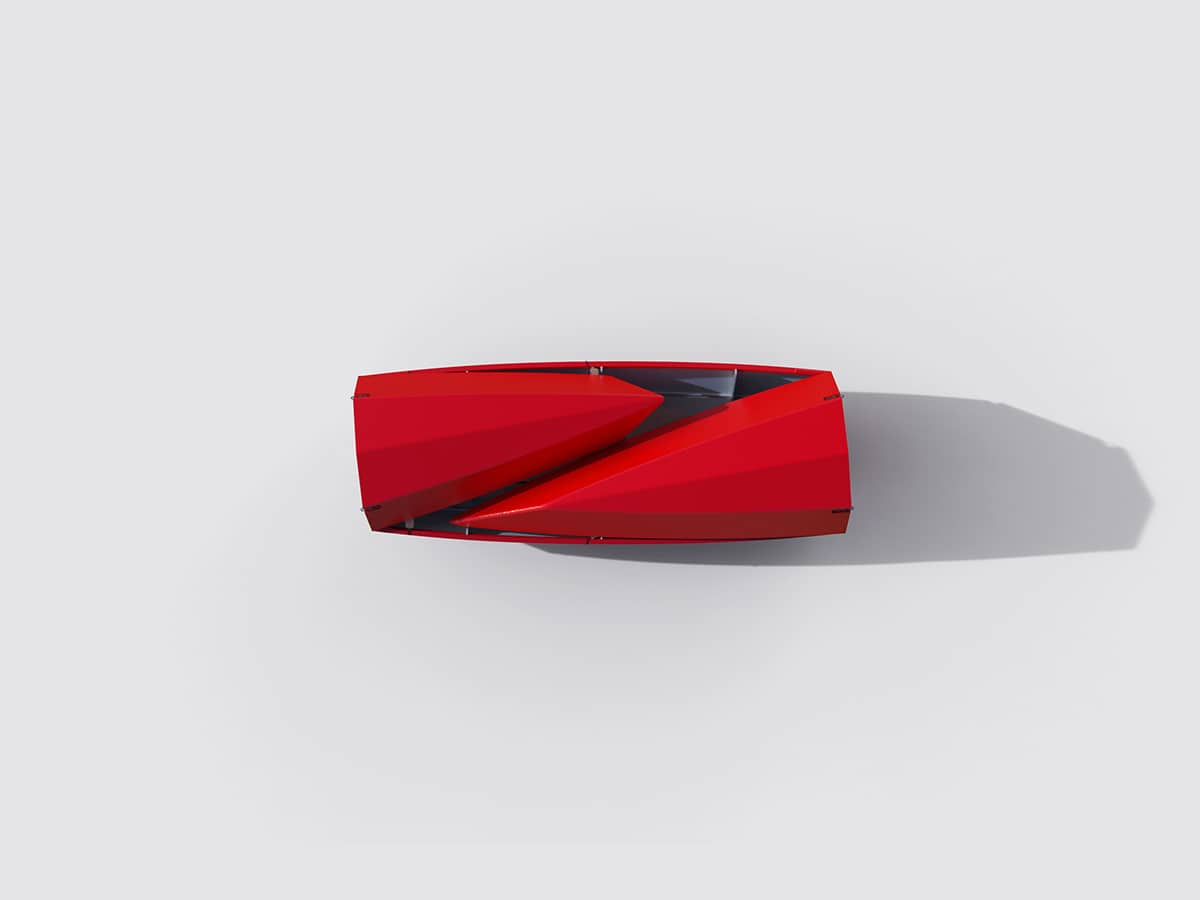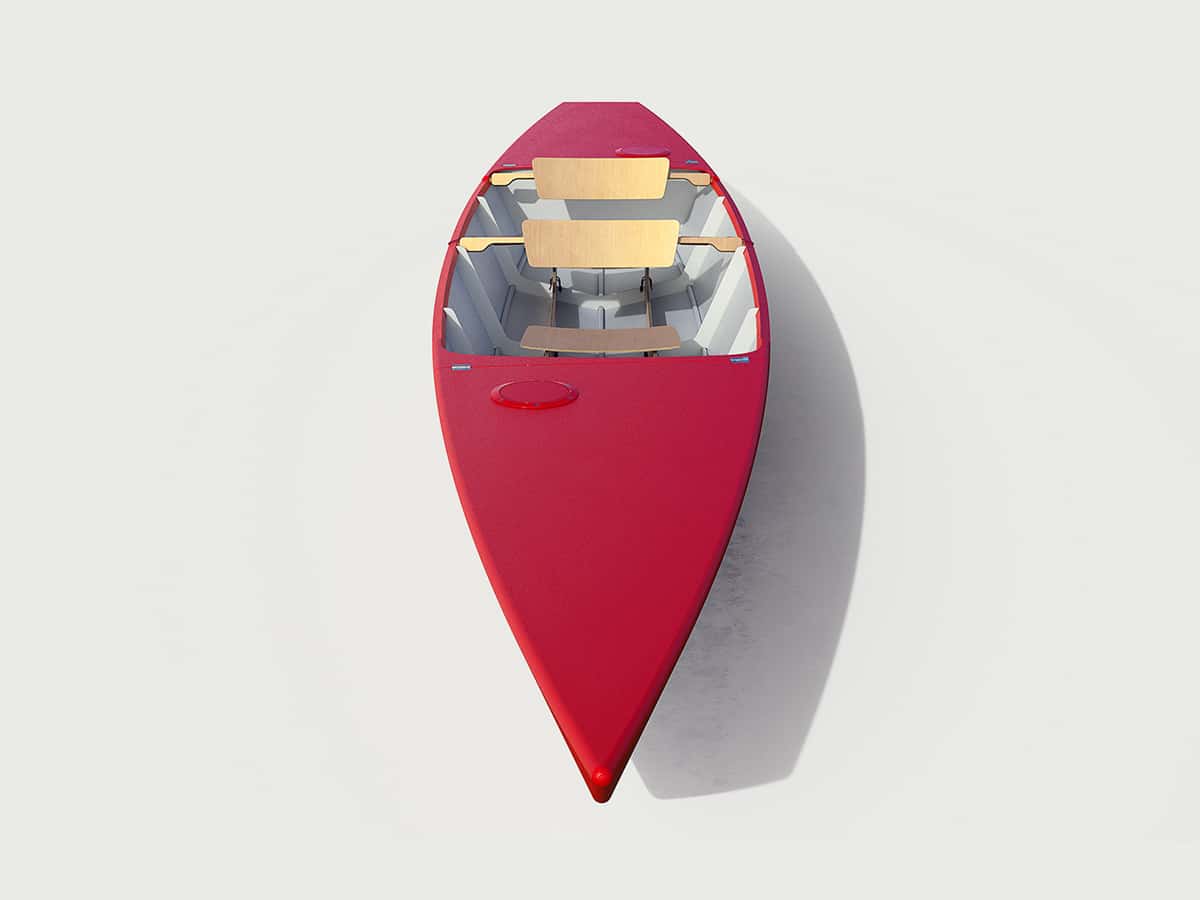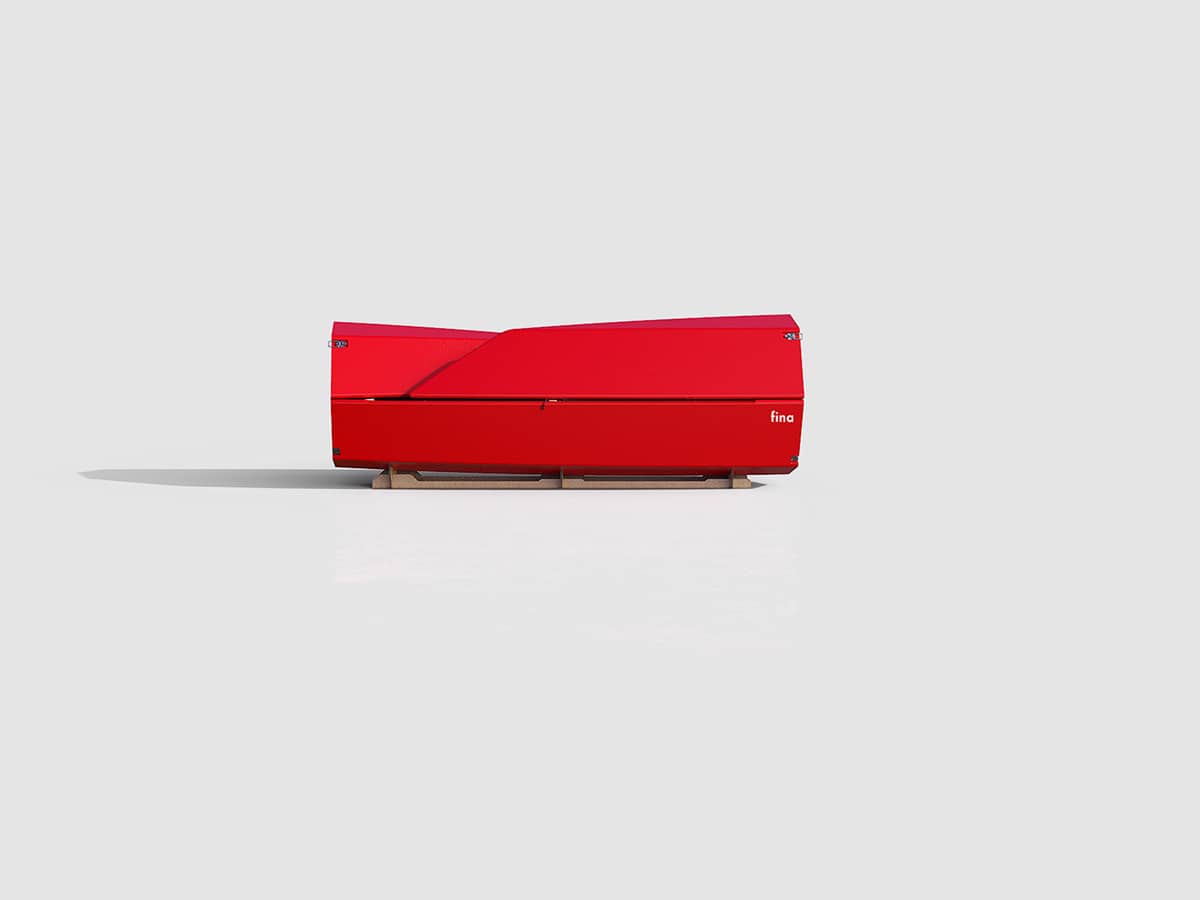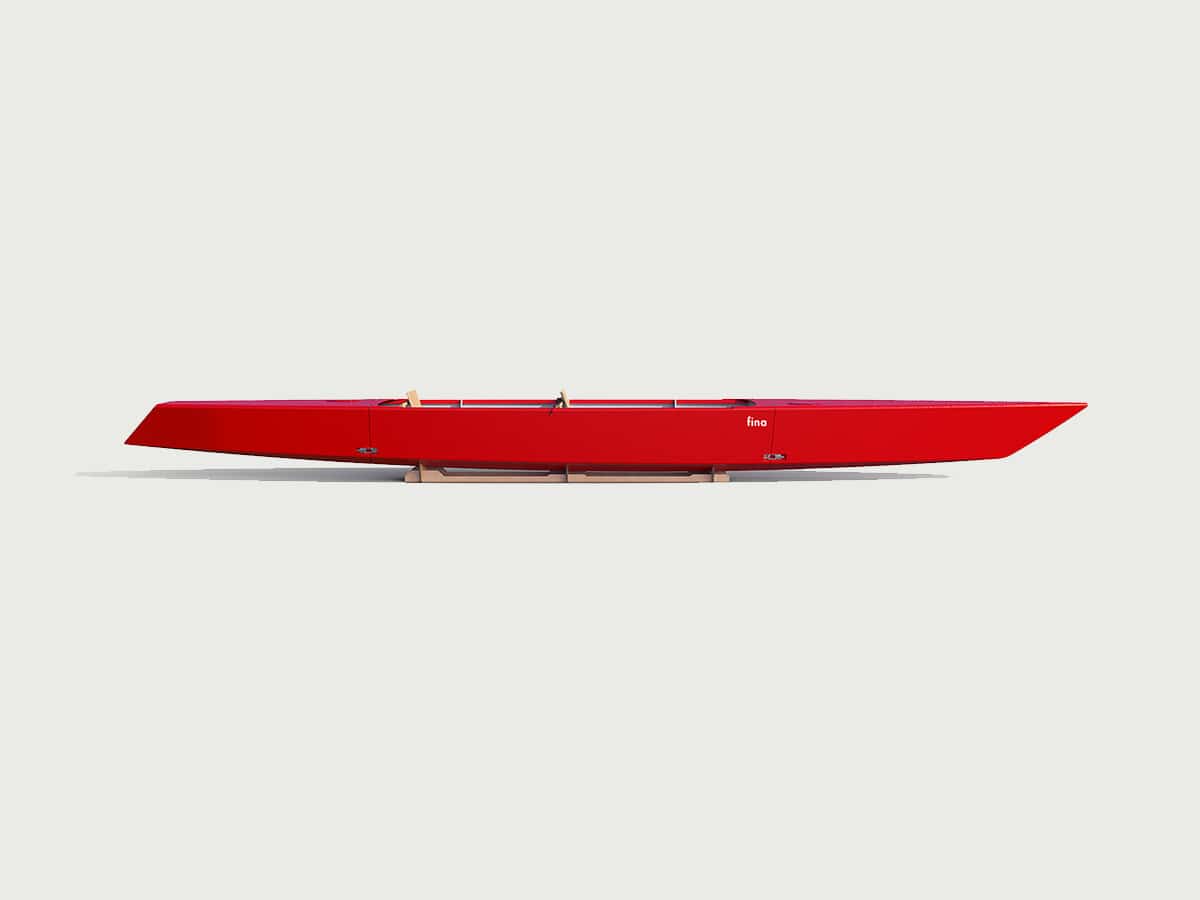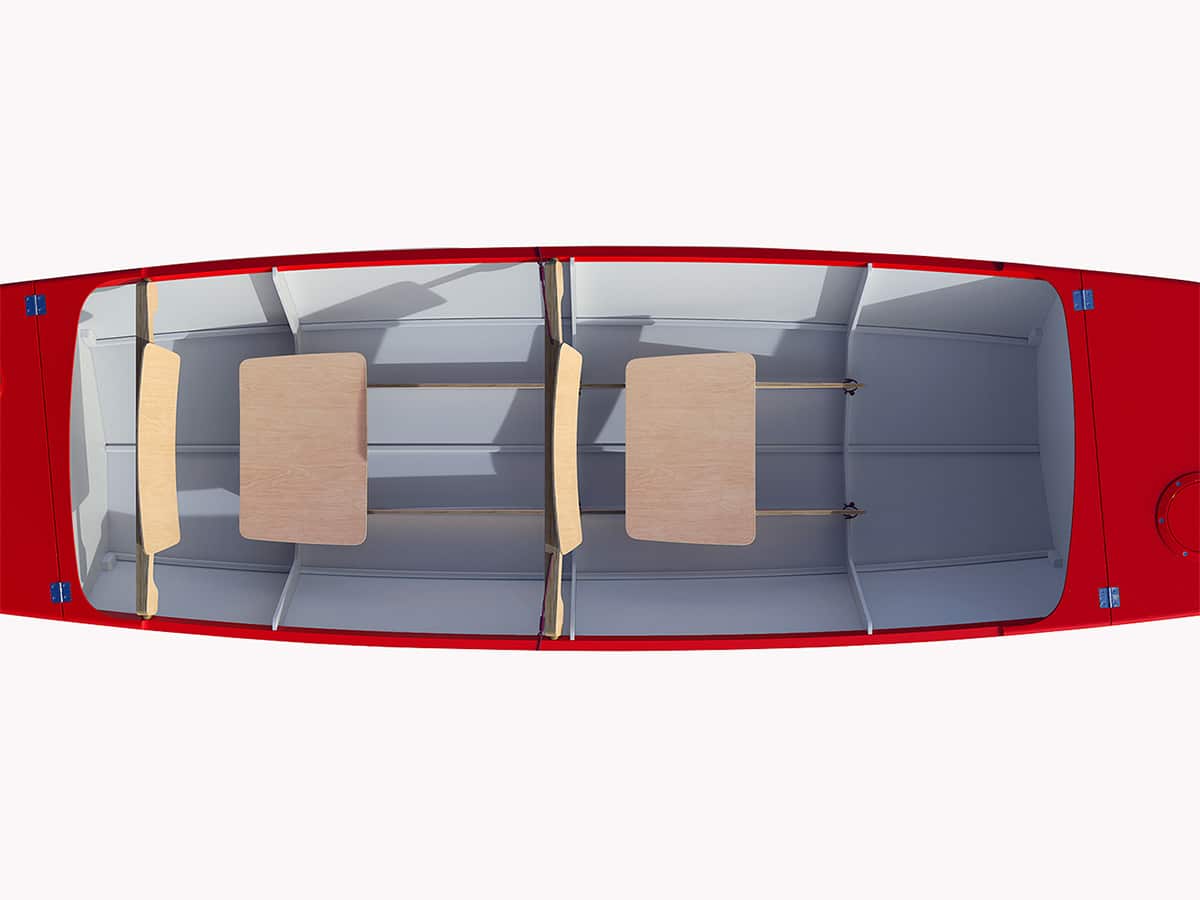 You'll also like:
Sealegs 3.8m is the World's Most Compact Amphibious Production Boat
Lazzarini's New Superyacht Has a 'Gaping Hole' in the Middle
Lamborghini's Rare Riva Aquarama Boat Is for Sale