USD$700 Million Miami Concept Yacht Packs in a Lot
Sometimes it pays to go back to previous designs. For California-based Kurt Strand, that meant revisiting some previously unpublished designs to create the new Strand Craft Miami 133 Meter concept yacht. Strand designed it to be "the ultimate explorer yacht for an active lifestyle and adventure-seeking," as well as being "designed to handle the most extreme weather conditions and can be transformed into a rescue vessel for emergency operations in disaster areas."
You'll also like:
Hand-Built Brabus Shadow 900 is Limited to Just 37 Boats
VanDutch 40.2 Doubles Down on the Original Luxury Watercraft
Rand Leisure 28 Electric Boat Revives Viking Speed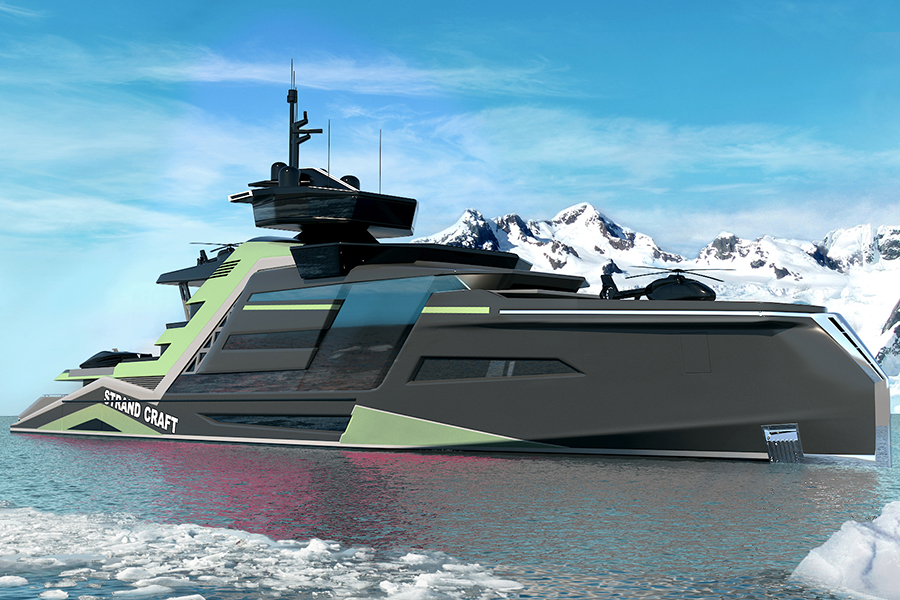 Speaking of adventure, the Miami comes with two onboard helicopters that are stored in below-deck hangars. There are also two 58-foot tenders plus two Mercedes G63 AMG off-road trucks. With that many toys on the boat, you may wonder if there is any room left over, but the 436-foot long, 65-foot wide yacht still has quarters for 44 crew and 20 guests. The yacht is built of steel and aluminium and features a helm that rises 66 feet above the waterline. A sky bar offers incredible views, and a 985 square foot master suite with another 180-degree view. There's a gym, a spa, a library, a wine cellar, and a bar with a 20-foot widescreen television. And then there's the three-story nightclub with glass floors. Strand must have developed some sort of inter-dimensional portals to stuff that much into one yacht.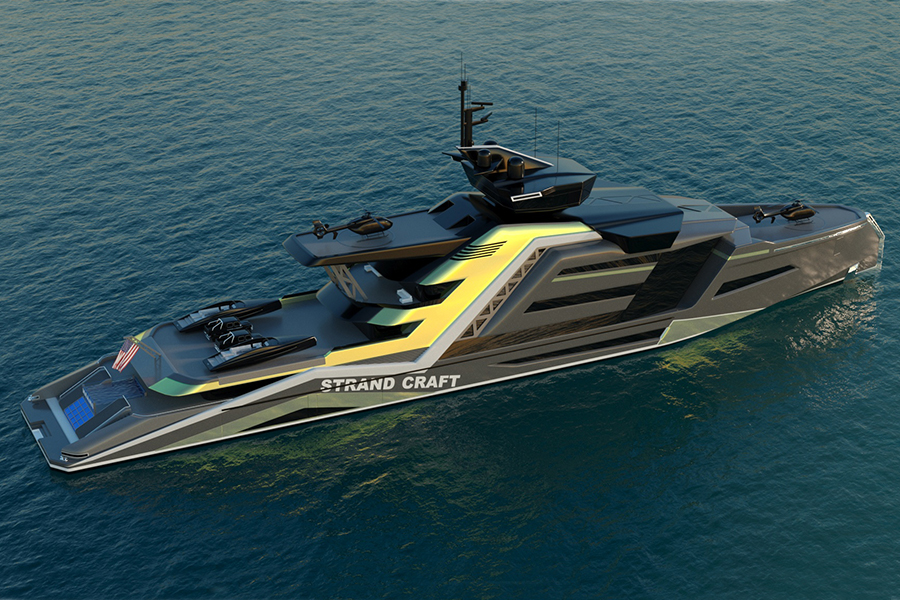 Strand envisions the yacht coming with solar panels and low-energy LED lights. The yacht is also designed to have an eco-friendly interior consisting of "vegan" leather, reclaimed wood, and recycled steel, aluminium, and plastics. The yacht is "designed to push the development of new, more environmentally friendly yacht or ship propulsion systems forward." To do that, the Miami Concept is powered by a hybrid system that uses three electric azimuth pods powered by hydrogen-fuel-cell generators. The powertrain can produce a top speed of 20 knots. For power storage and security, the Miami Concept has a diesel-powered backup generator and salt-water batteries.
Purchasing the yacht with all the trimmings—which also includes a Jacuzzi and sun lounge won't be cheap, however. Strand reportedly told Boat Mag International the piece will be around USD$700 million.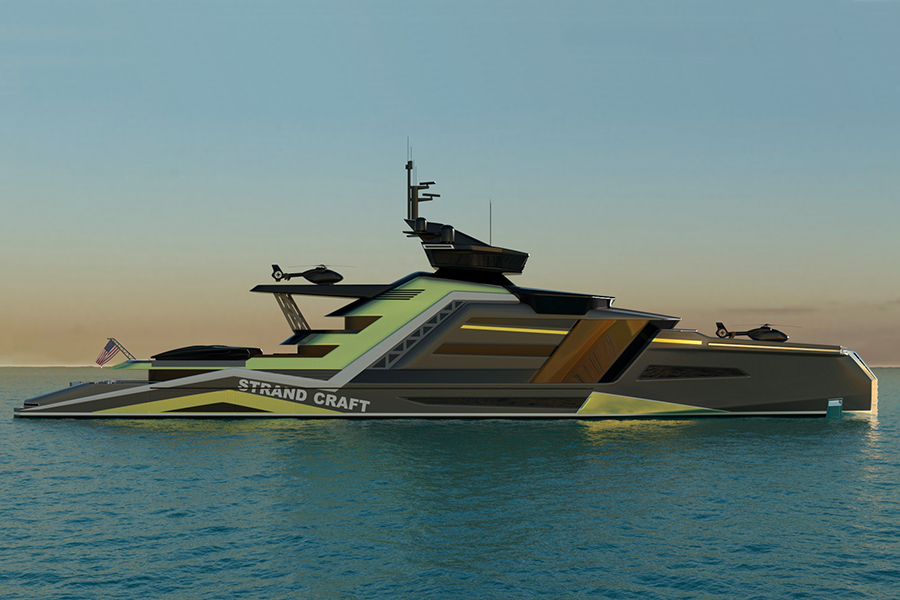 You'll also like:
Hand-Built Brabus Shadow 900 is Limited to Just 37 Boats
VanDutch 40.2 Doubles Down on the Original Luxury Watercraft
Rand Leisure 28 Electric Boat Revives Viking Speed