VanDutch 40.2 Doubles Down on the Original Luxury Watercraft
Often when a product gets a revamp for a new launch, it's called the 2.0 version. VanDutch follows this nomenclature tradition with the new VanDutch 40.2. A decade after the original watercraft made its maiden voyage, the 40.2 is repeating the performance with a modernised version.
You'll also like:
Rand Leisure 28 Electric Boat Revives Viking Speed
$1.3 Million Azimut Verve 47 Yacht Marries Italian Class with North American Design
Go Fly a Kite with Red Yacht Design ICE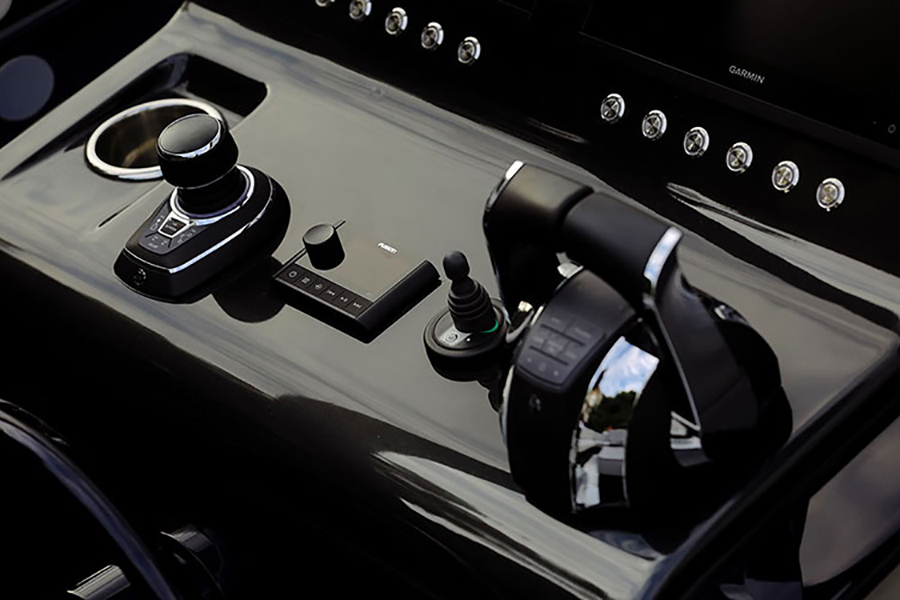 Holland-based naval architect Frank Mulder was responsible for the distinctive look of the original VanDutch 40. The 40-footer had a geometric styling that turned eyes on the French Riviera. Celebrities and luxury partners alike used the boat for the Monaco Boat Show, and as a means to watch the F1 Grand Prix. It didn't take long for the US market to follow suit. As a part of its 10th-anniversary celebration, VanDutch made 164 of these boats, then they released the 40.2 model later last year. The new version kept its geometric look, which came along with the popular items about the original, such as the 10-inch-longer swim platform and the freeboard. Because of the deeper hull, the craft has a stem-to-stern, one-level deck, which enables safer and easier maneuvering. There's also more headroom when you go below decks.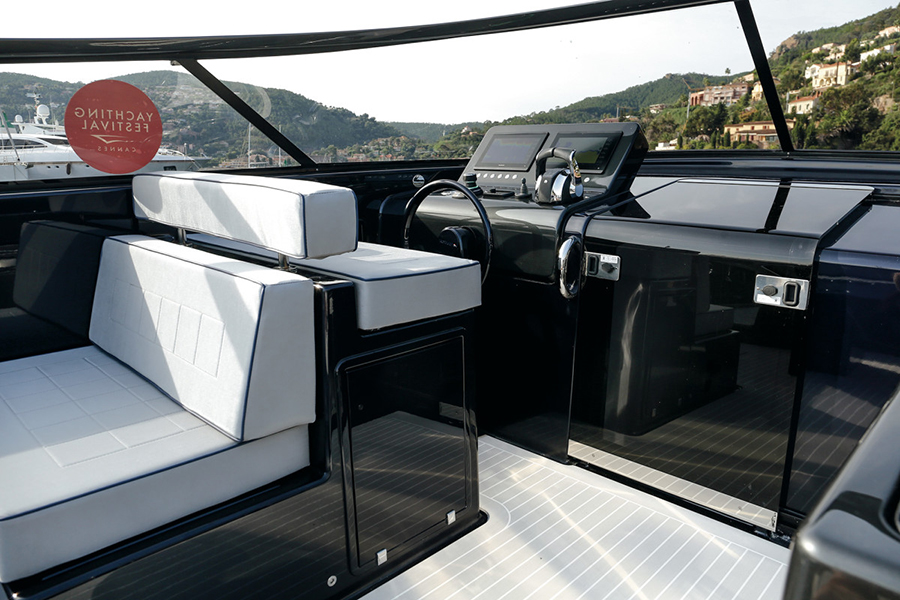 The 40.2 boat uses light grey Esthec Nautical decking, which looks like teak but allows for the benefits of composites. The upholstery is done with white SilverTech. A massive sun pad with adjustable backrests takes up part of the deck, while at midship the L-shaped lounge has a table with an integrated refrigerated cooler that can hold up to half a case of wine. There's also a wet bar with two sinks. What will probably attract the most attention, however, is the new Bimini top. The automated top provides a large, sun-protected area that goes from deck to helm.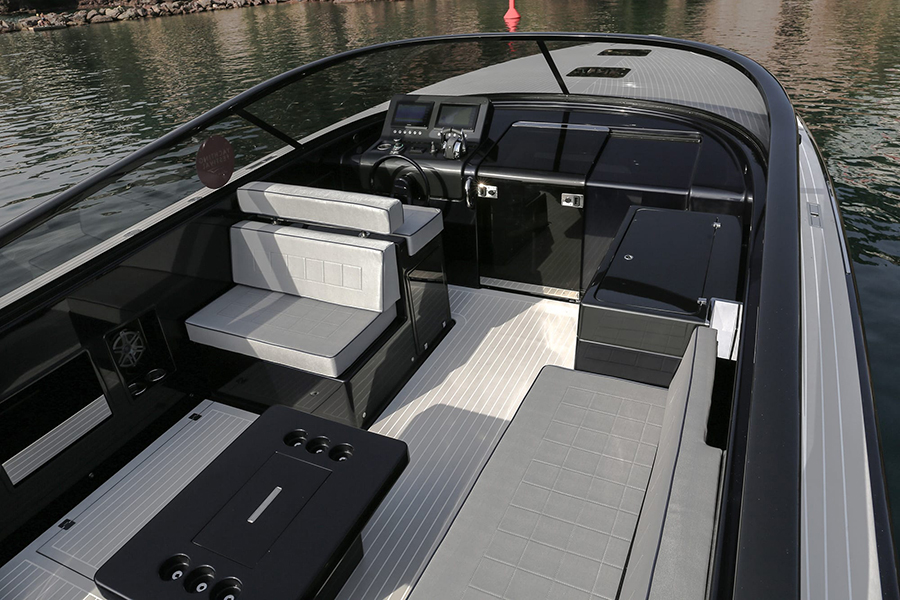 The cabin is simple yet elegant and uses white cabinetry to complement the bench seating. A pull-out couch creates a berth. The head is done in black and white, and offers 6 feet 5 inches of headroom. The VanDutch 40.2 comes with twin diesel Cummins 480s motors. Newer models will also come with the choice of 380 horsepower Volvo Penta stern drives or 440 horsepower inboards.
The looks are still there for the 2.0 version of the VanDutch 40, and just like the original, the new model will no doubt turn plenty of heads.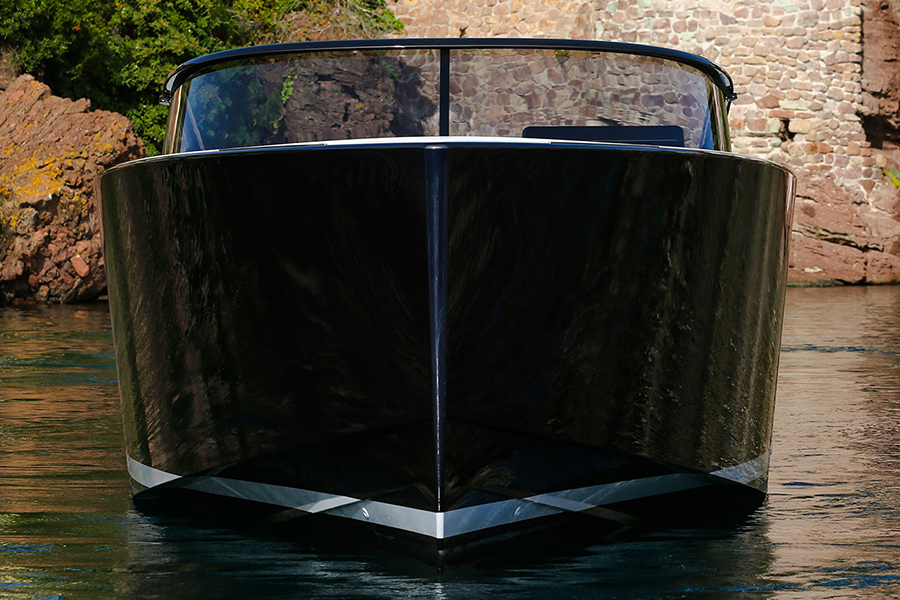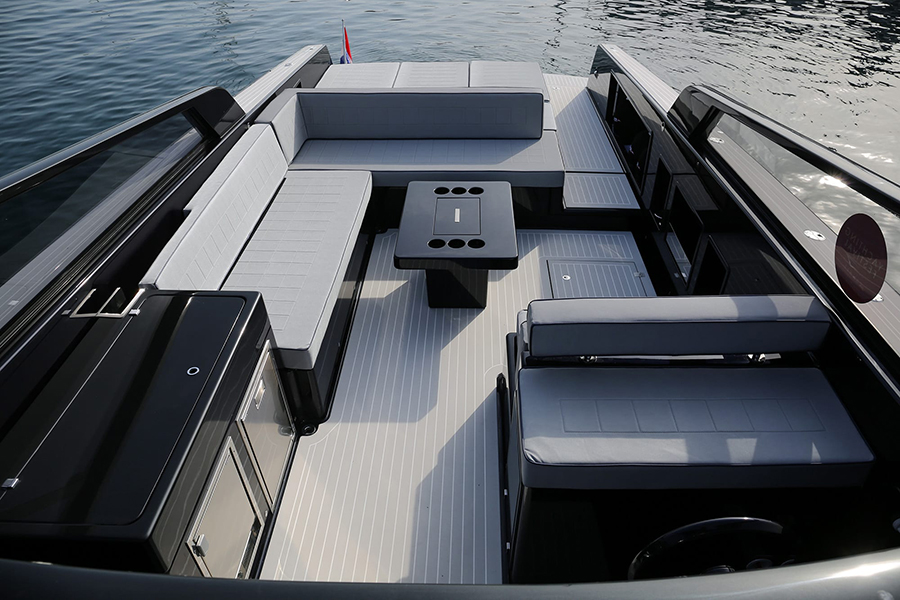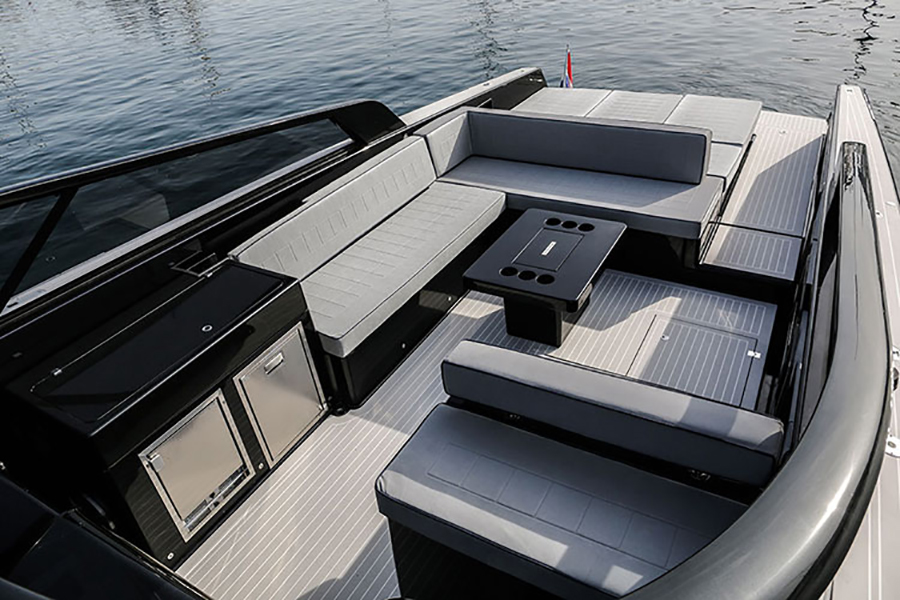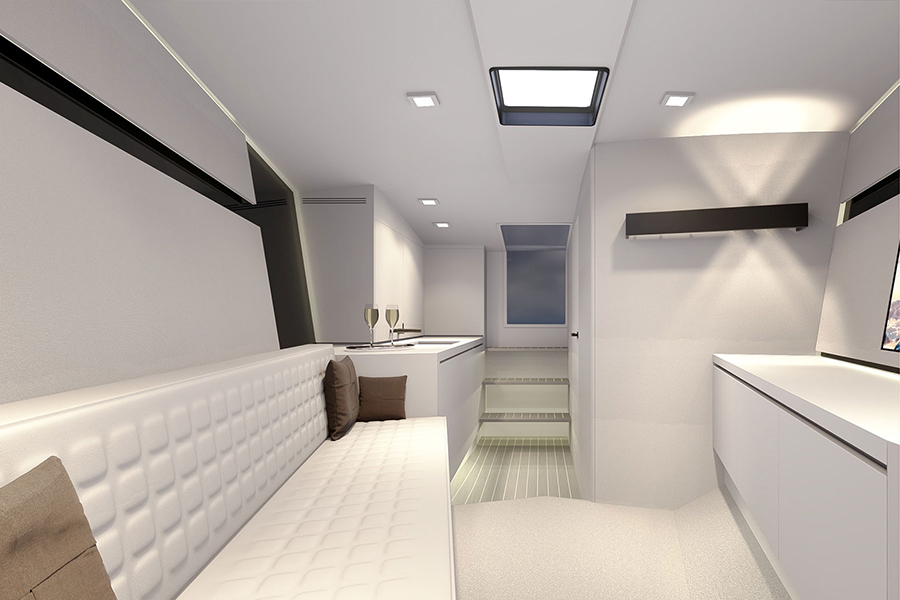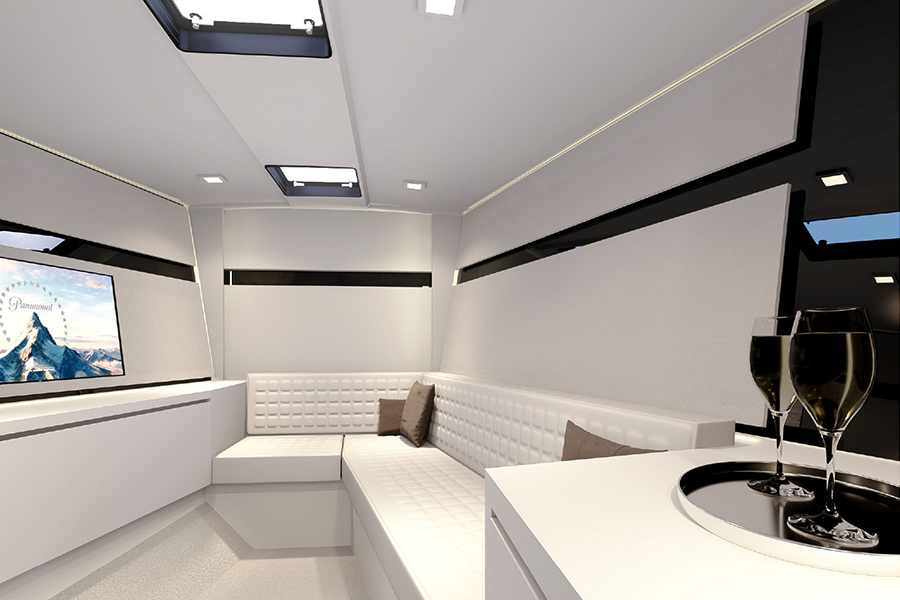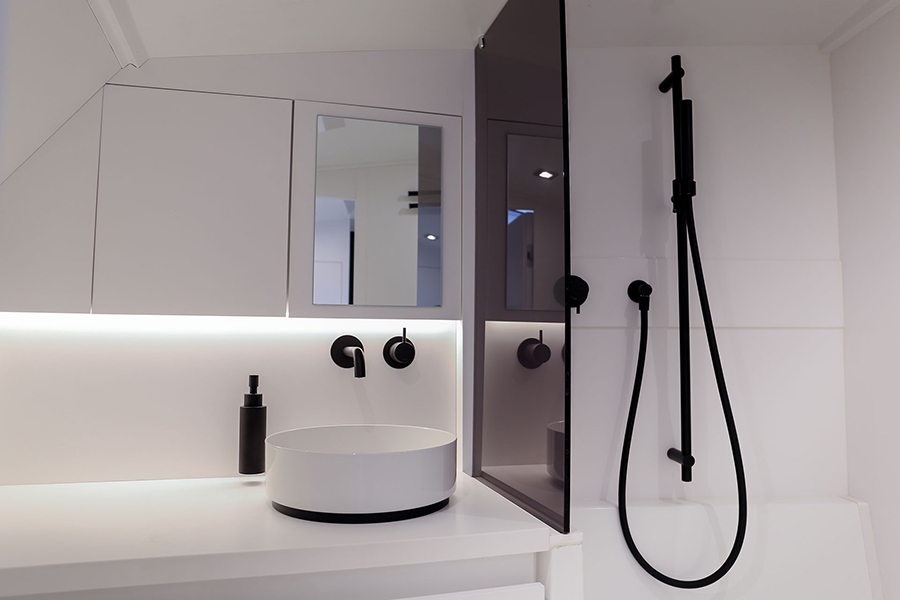 You'll also like:
Rand Leisure 28 Electric Boat Revives Viking Speed
$1.3 Million Azimut Verve 47 Yacht Marries Italian Class with North American Design
Go Fly a Kite with Red Yacht Design ICE