Wally's 24-Metre WHY200 Ups the Space and Comfort
Yachts have to work under certain constraints, so when a new yacht claims to offer 50 per cent more living space than traditional yachts of the same length, you might expect such a statement to be met with a fair bit of scepticism, but in the case of the Wally WHY200, that disbelief is misplaced. Measuring 200 gross tons and registering under 24 metres, the WHY200 offers all the speed advantages of a semi-displacement yacht and all the space of a larger vessel.
You'll also like:
Hermes Speedster E Electric Dayboat Reimagines the 1959 Porsche 356
USD$700 Million Miami Concept Yacht Packs in a Lot
The Seakart 335 Could Be a Jet Ski, or a Yacht Tender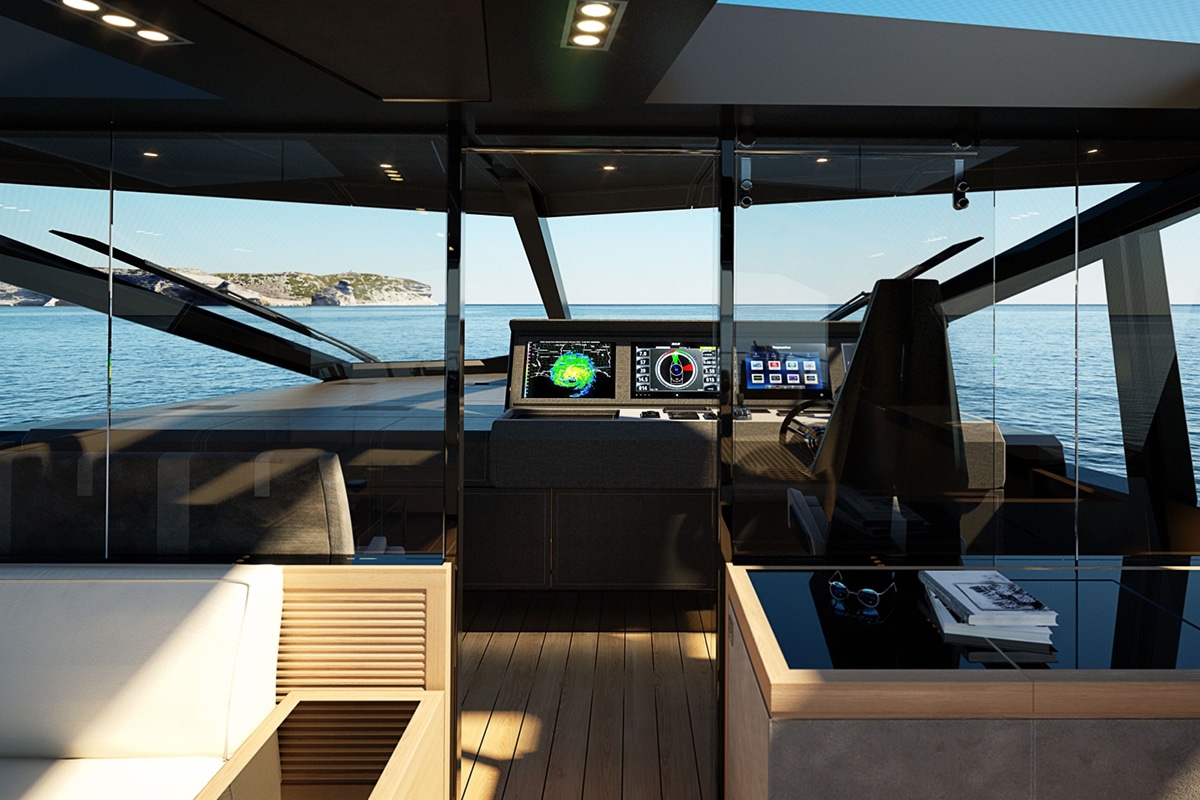 Laurent Gyles is responsible for the naval architecture of the WHY200 and under his creativity, the WHY200 uses an innovative full-wide-body design that creates over 200 square meters of indoor living space. What's more, the yacht features an additional 144 square metres of exterior deck space. The main deck is wrapped in glass, creating a sensation that makes the owner's suite, which is located at the bow, to a new experiential level where passengers can feel more in tune with the sea they are travelling on.
The yacht accommodates eight guests in four cabins, with five crew members in three cabins. Aside from the living accommodations, the yacht also features two wings that fold out to expand the beach club area, providing access to the sun on three sides. Two garages are also hidden away on the yacht to provide storage for toys and more.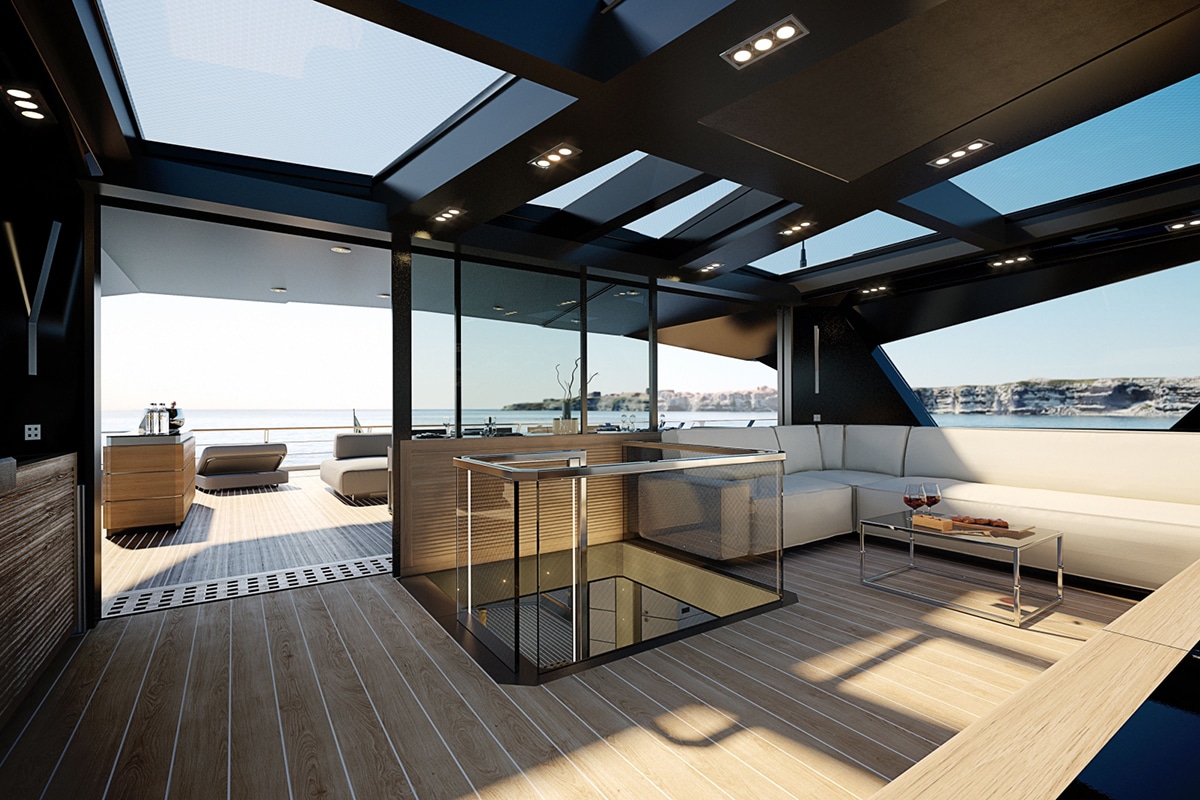 As the WHY200 is capable of both full and semi-displacement cruising, the vessel can achieve the rapid planning of smaller yachts without sacrificing the extra volume of larger, but slower yachts. Powered by four Volvo Penta D13 PIDS 1050 800 mhp engines, the WHY200 can achieve a 20-knot maximum speed with a cruising range of 410 nm.
The Wally WHY200 is set to debut at the Ferretti Group Private Preview in Monaco to be held September 2021. And when it does debut, no doubt it will cause a ripple effect of other shipyards trying to repeat its amazing feat of offering more space than thought possible.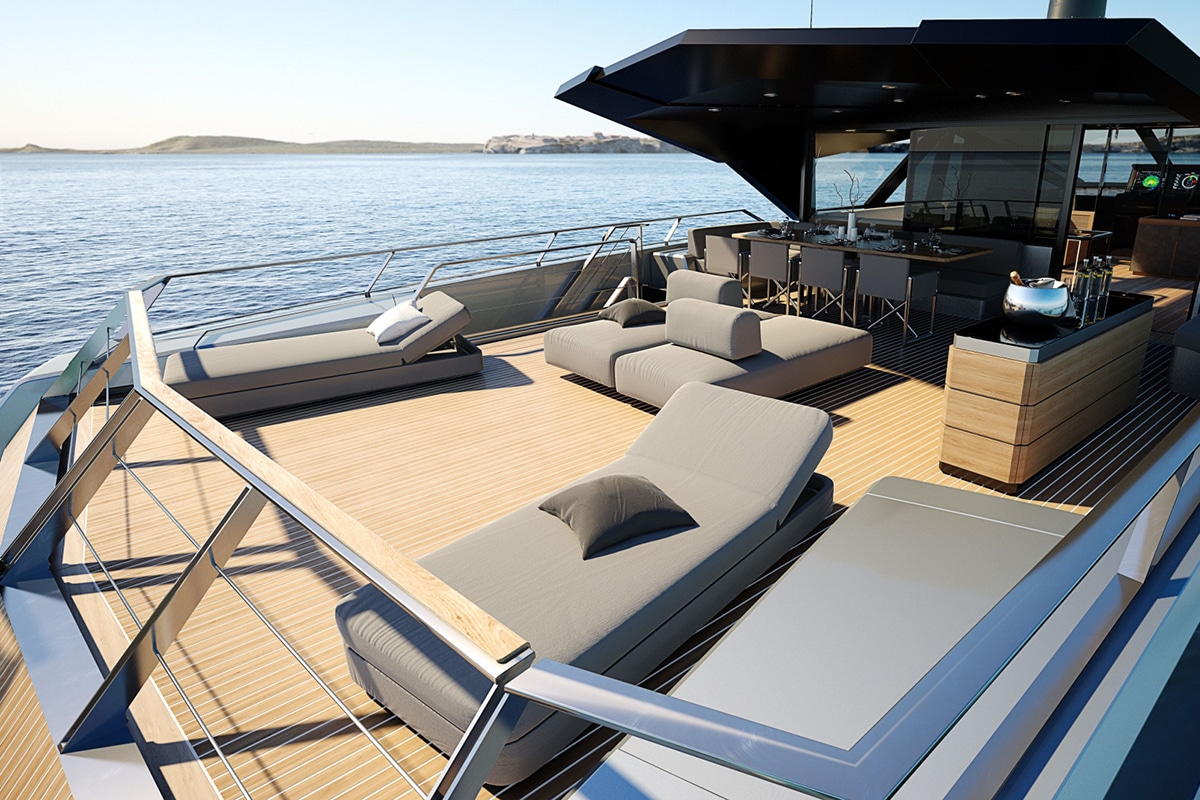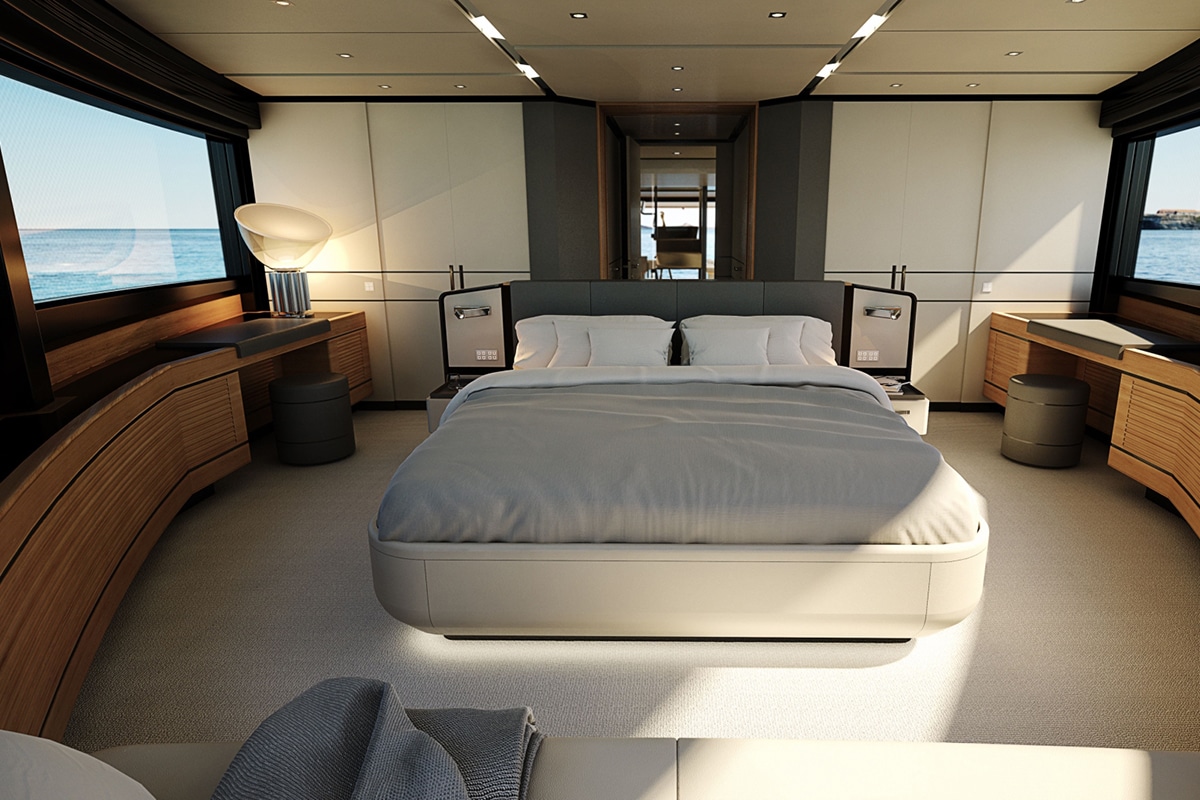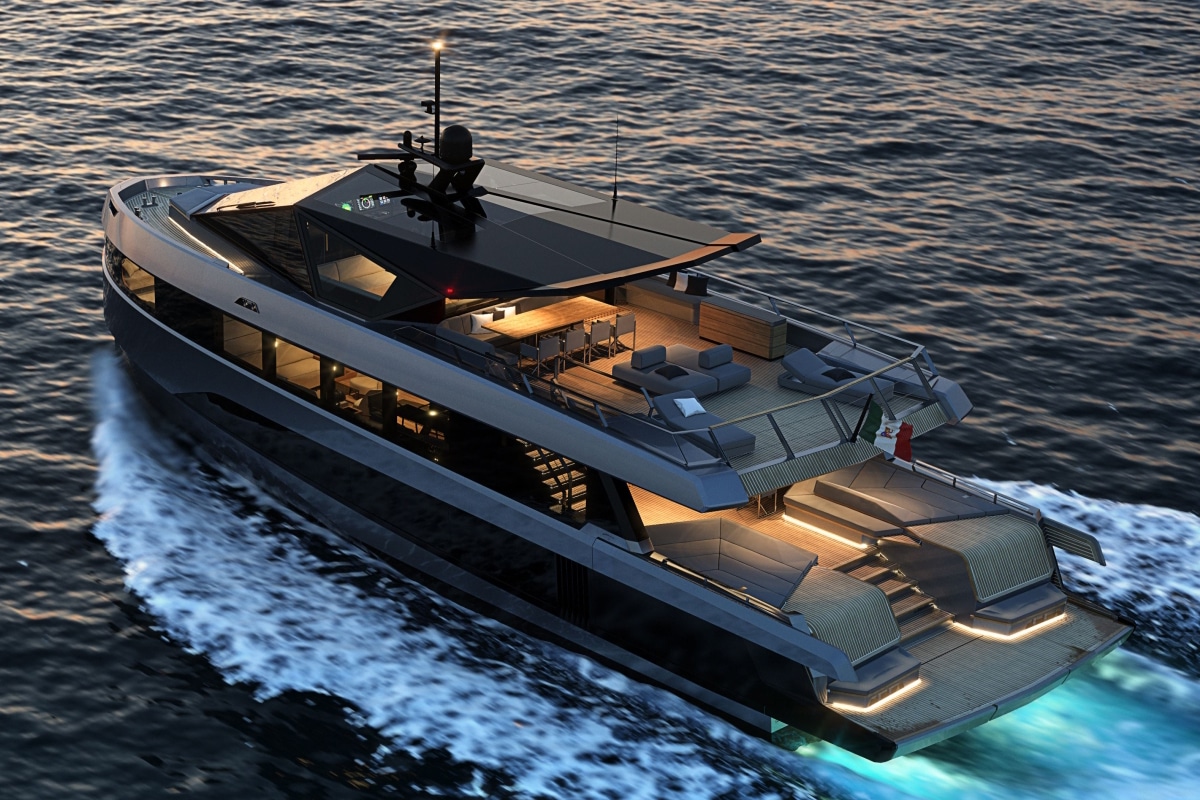 You'll also like:
Hermes Speedster E Electric Dayboat Reimagines the 1959 Porsche 356
Watch the Titanic Sink with CGI
Luxury on the High Seas – Top 7 Wooden Boats