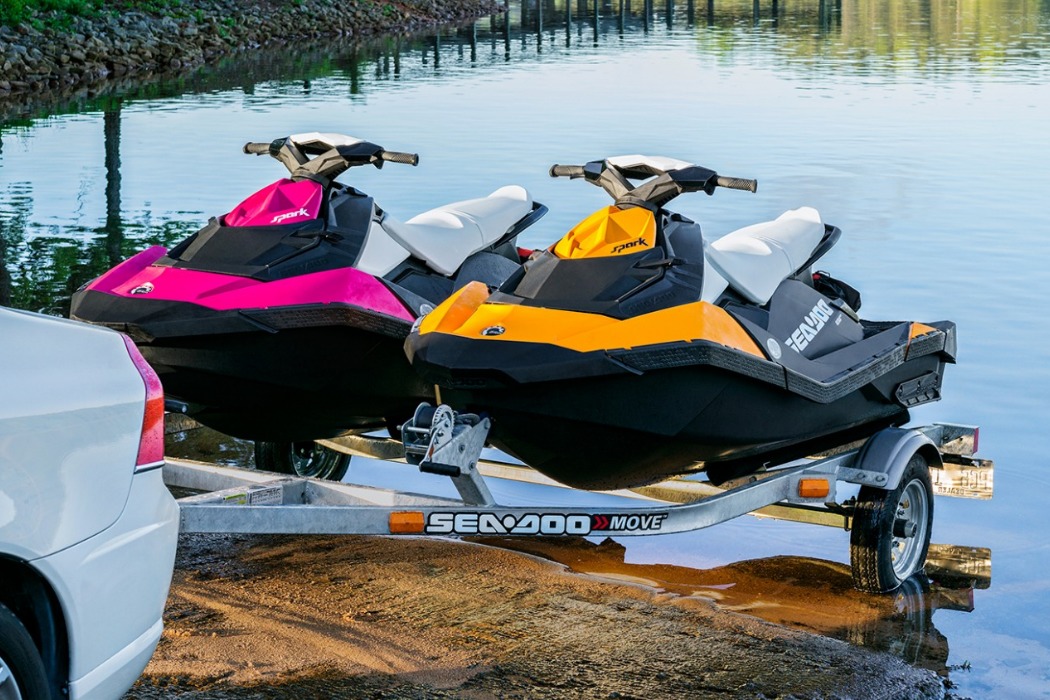 Man of Many was lucky enough to be invited along to check out the all new 2014 Sea-Doo Spark range with five new bold colours for the next generation of watercraft riders. What was most obvious to us from the get-go at the event was the enthusiasm with which everyone spoke about these unreal machines. Those who were lucky enough to ride one, including surfing's own Sally Fitzgibbon, were genuinely excited to get back out on the water to zip around.
The Sea-Doo Spark from BRP, is to the watercraft market, what the iPhone is to the mobile phone market. They've weaved some magic into these beasts making them so easy to manouver, their power-to-weight ratio is close to 50% better than the closest competitive model. Check out the video below to see how they handle on the water.
Looking around the room it became obvious that BRP want you to make these craft your own. They're fully customisable with 2 person or 3 person configurations, a choice of engine packages, five colour options, a host of new accessories and 20 vibrant Attitude Graphics kits that can be added. You can also have Intelligent Brake & Reverse (iBR) installed to bring you safely to a stop on the water.
But the best thing about the Spark is that it's a toy basically anyone could afford, when it sells on the market for close to 40% less than other models and is the most fuel efficient in the industry.