1,479HP Bugatti Chiron Les Legendes du Ciel Takes to the Skies
Ettore Bugatti is best known for his automobiles, but he also designed aircraft engines in 1915. The hobby even resulted in Ettore designing an aeroplane meant to break speed records in 1937. But this isn't the only connection that Bugatti has with aviation. The supercar maker has also worked with several race car drivers that have a love for flying as well. And now that connection to aviation is even more cemented with the Bugatti Chiron Les Legendes du Ciel.
You'll also like:
First Look at the Insane M4 Competition x Kith Special Edition
Keanu Reeves' Porsche 911 From Cyberpunk 2077 has Been Brought to Life
10 'Bogan' Cars that Have Become Surprising Classics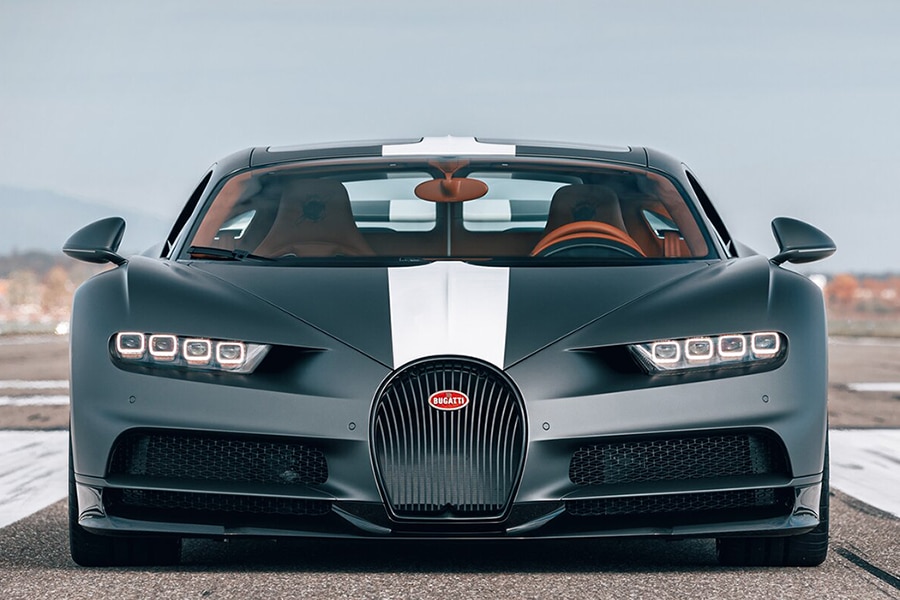 French for "Legends of the Sky," Les Legendes du Ciel is built around an engine capable of its own speed records. The engine is the same 8-litre W16 engine that powers the Bugatti Chiron Sport. The engine produces 1,479 horsepower and 1,180 lb-ft of torque, making this car capable of a top electronically limited speed of 261 miles per hour.
What makes this car a tribute to flying legends is the inclusion of a whole plethora of aviation-inspired memorabilia. That list includes aircraft and propeller logos on the seat headrests, front fenders, and the centre console. The door panels bear a sketch of both the Bugatti Type 13 race car as well as a Nieuport 17 aeroplane, a French biplane built in 1916.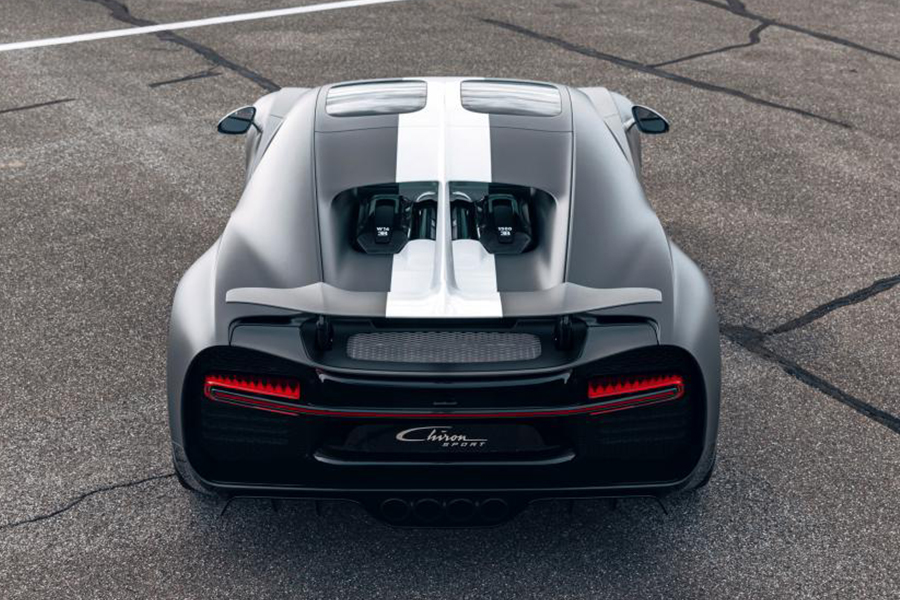 "Bugatti has had close associations with aviation since the company was established more than 110 years ago," says Bugatti President Stephan Winkelmann. "Many successful Bugatti racing drivers such as Albert Divo, Robert Benoist, and Bartolomeo 'Meo' Costantini, flew for the French Air Force. The French aviator legend Roland Garros privately drove a Bugatti Type 18 to be as fast on the road as in the air. It is therefore almost an obligation for us to day to pay tribute to the legends of that time and dedicate a special edition to them."
Only 20 examples of the Bugatti Chiron Les Legendes du Ciel will be made. Each will bear a custom Gris Serpent matte grey paint with gloss white racing stripe and a gloss black front grille surround. The blue, white, and red of the French flag also appear on the side sills. The interior is dressed in Gaucho light brown leather with aluminium trim. There's also a "Sky View" glass roof. You'll have to find a dealer if you want to learn how to fly in this Chiron.