1957 Toyota FJ25 Land Cruiser Recalls a Military Heritage
Building a legacy of rugged durability often starts with a stint of military service. That's exactly where the 1957 Toyota FJ25 Land Cruiser got its start. After WWII, Toyota won an agreement with the U.S. government. That agreement led to Toyota being commissioned in 1950 to produce 100 Willys Jeeps. These Jeeps ended up in Japan during the Korean War and were used by soldiers and Military Police alike.
In 1951, Toyota improved on the design, creating a prototype that drew on the Jeep and on the British Land Rover. By 1953, the Toyota Jeep BJ was in full production, with a civilian version being released in 1954. That civilian model was called the Land Cruiser and soon became popular with farmers, utilities, and anyone traversing rough terrain.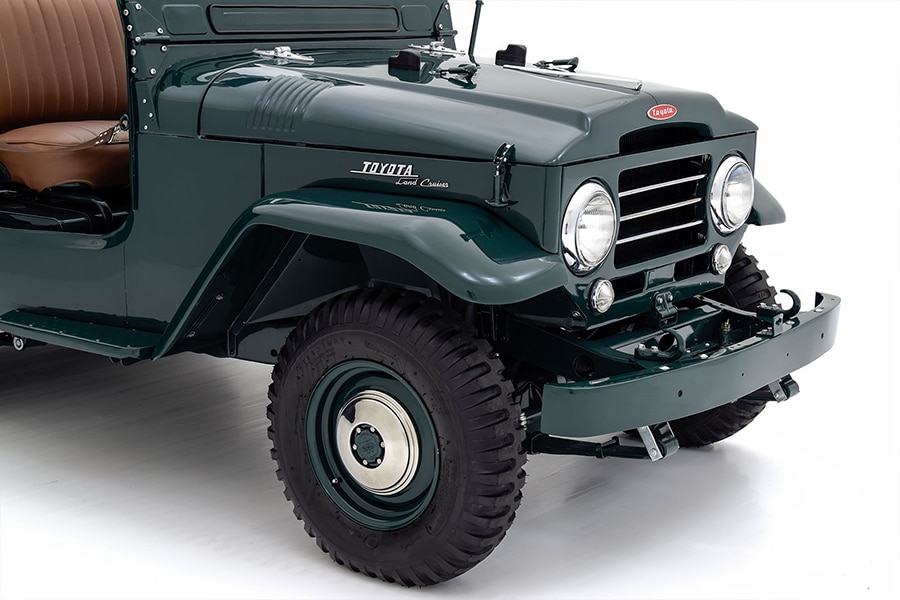 Hyman LTD has a rare 1957 FJ25 that they have painstakingly restored. The Land Cruiser is finished in dark green and has brown seats. The steel wheels match the body colour, but feature restored "dog dish" hubcaps. The wheels are shod in period-correct Firestone military tires. The side-mounted spare and the rear-mounted Jerry can reference the Land Cruiser's military history.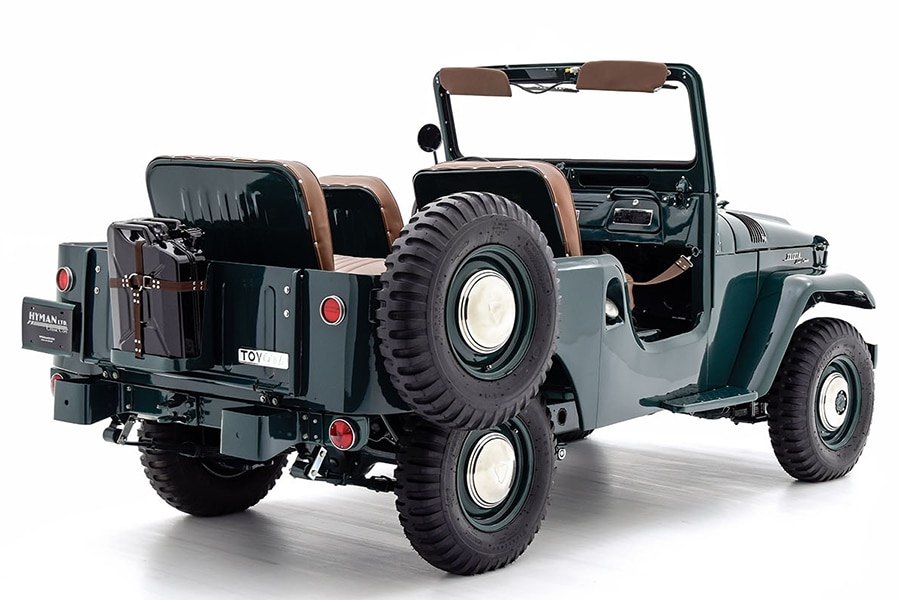 Under the hood is a Toyota 3.9-litre inline six-engine. The block number matches the number on the firewall tag. The carburettor and ancillaries are new, while the air-cleaner housing, radiator, and other parts have been painted to match the body. The chassis, axles, and suspension also match.
This FJ25 looks like it just rolled off the line.