1965 Pontiac Hurst GeeTo Tiger is a Golden Opportunity
Back in 1965, musical group "The Tigers" had a song titled GeeTo Tiger. Not too out of the ordinary—many groups sing about different cars, but this time the song served to inspire Pontiac advertising executive Jim Wangers to create a contest centred on a 1965 Pontiac Hurst GTO. The contest was marketed by Petersen Publishing, which distributed the details of the contest in publications around the US. To make the contest more appealing, George Hurst was brought in to dress up the Pontiac, which was donated by Royal Pontiac. Nineteen-year-old Alex Lampone from West Allis, Wisconsin, won the contest by accurately identifying how many times the word "tiger" was used in the song, and by explaining why he wanted it. Now it's your turn to enter a contest of sorts, with the prize being the same 1965 Pontiac Hurst GeeTo Tiger.
You'll also like:
Dodge Goes 'Gold School' with 50th Anniversary Challenger Commemorative Edition
Paul Walker's 1969 Ford Mustang Boss 429 Fastback Is Up for Sale
Modified 1963 Chevrolet Corvette Split-Window Coupe Goes Under the Hammer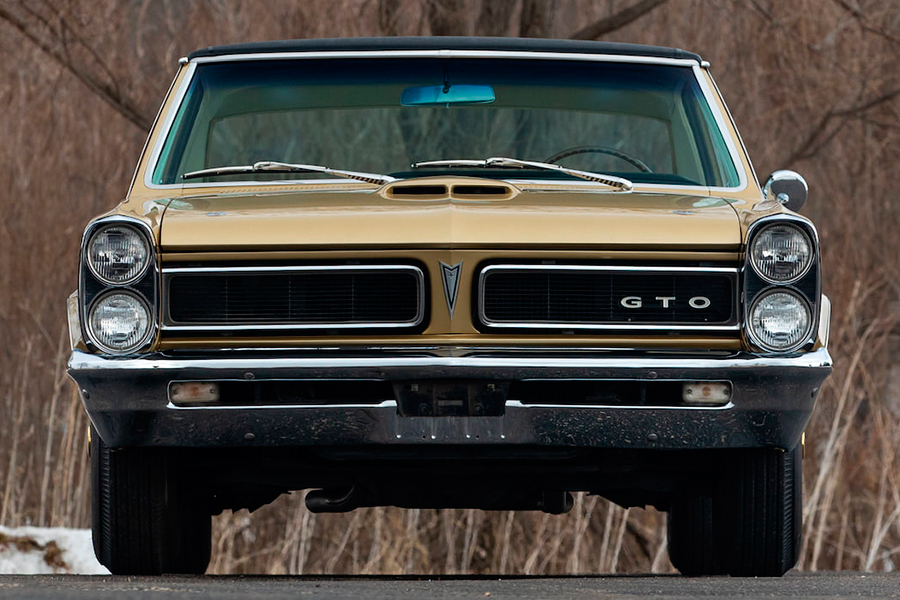 The GeeTo Tiger is being auctioned off by Mecum auction house, so to win this car you won't be identifying anything other than how much you want to pay for it. The care comes completely kitted out with more than 28 factory options, such as the black cordova top, power windows, power steering, power brakes with HD aluminium front drums, a tilt steering wheel, power driver's bucket seat done in parchment and black, dual-speed windshield wipers, windshield washer, a custom sport steering wheel, a rally gauge cluster, a push-button AM/FM radio with power antenna, and a Verba-Phonic rear speaker—everything needed to make what Wangers called "a total street machine, the nicest GTO you could put your hands on." To make this a car of legend, Hurst used a gold theme, decking out the car in gold paint, equipping it with gold mag wheels, and installing a gold-plated Hurst Shifter.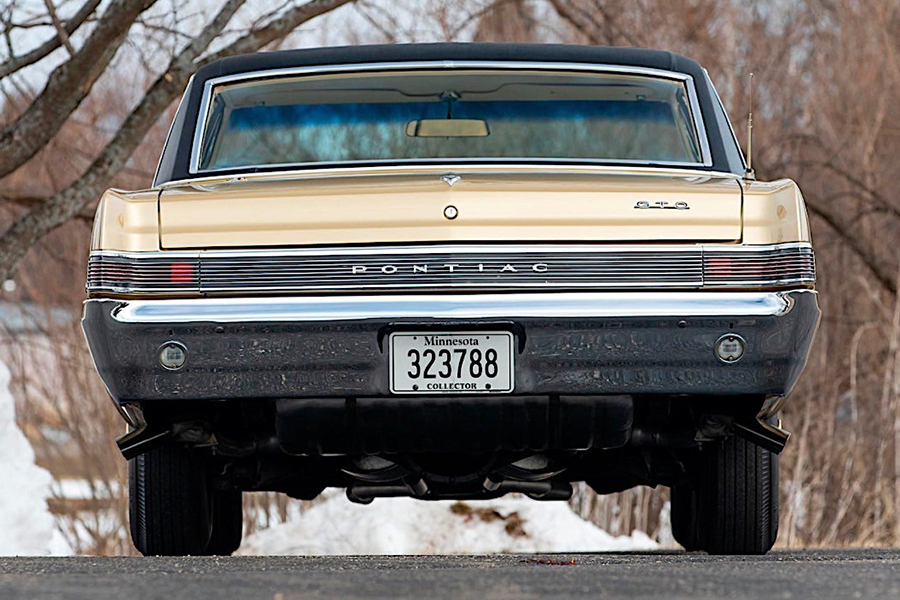 Being an American muscle car, the GTO's engine is a Tri-Power 389 V8 engine mated to a four-speed manual transmission with a 3.55 Safe-T-Track rear axle. It also comes with a dual exhaust. The car remains largely original—the engine has been rebuilt and it has been repainted. The odometer reads just 59,000 miles.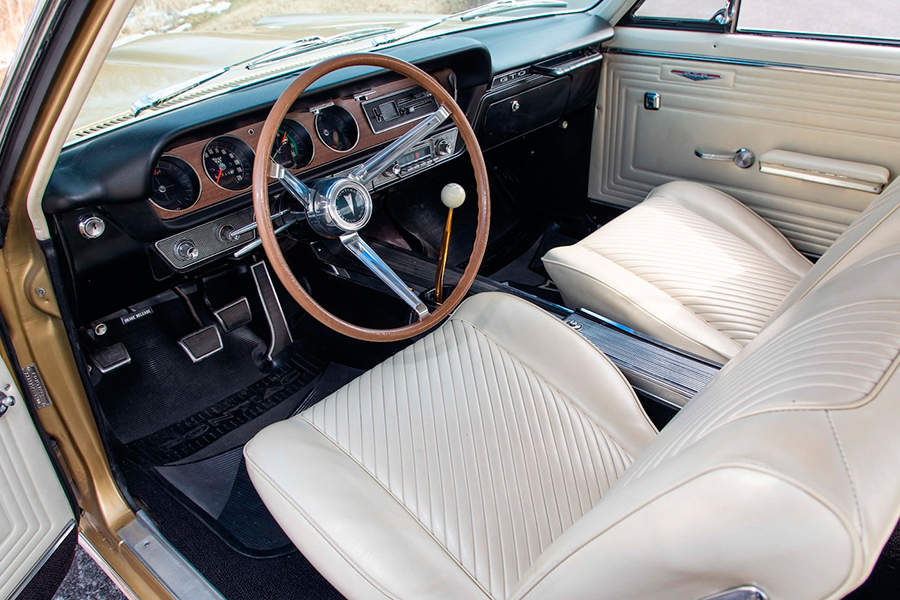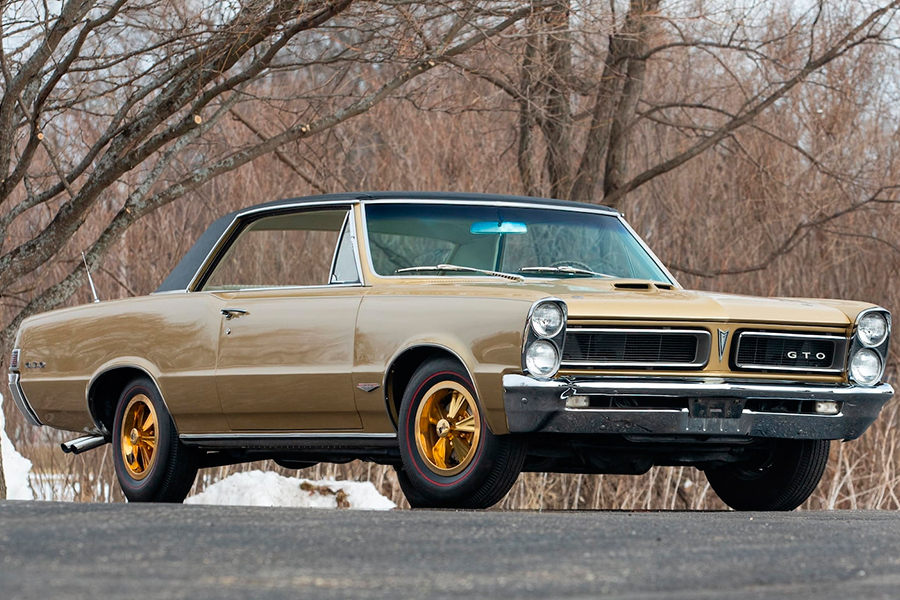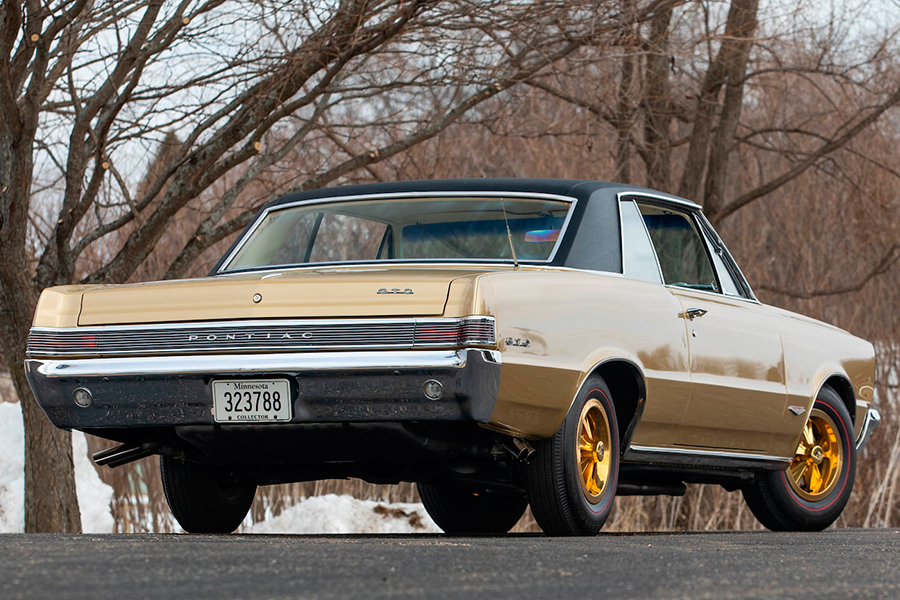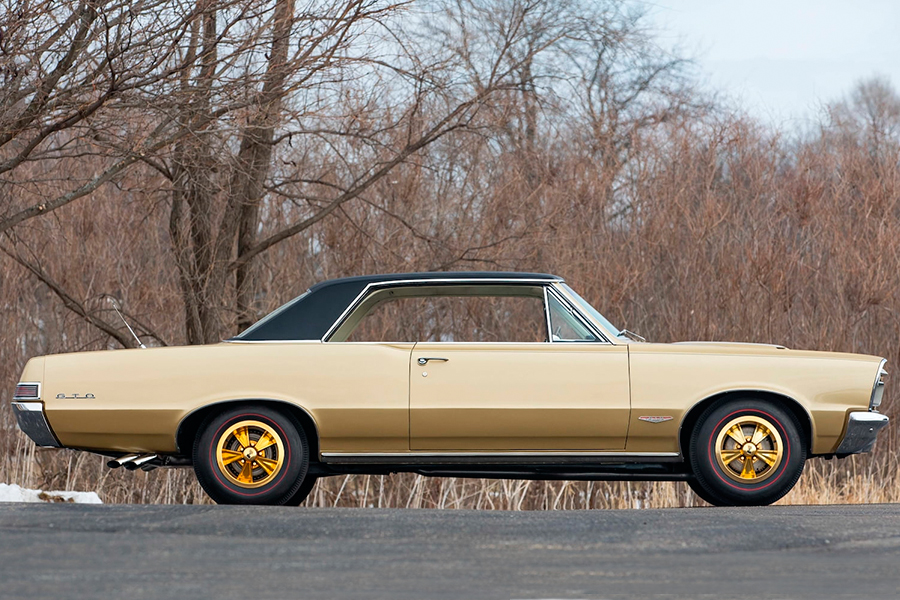 You'll also like:
Dodge Goes 'Gold School' with 50th Anniversary Challenger Commemorative Edition
Paul Walker's 1969 Ford Mustang Boss 429 Fastback Is Up for Sale
Modified 1963 Chevrolet Corvette Split-Window Coupe Goes Under the Hammer