1971 Volkswagen T2 Doka Transporter's Ready for Work or Play
The Volkswagen Van has a reputation as a surfer van and as the hippy van of the 1960s. But it didn't start out that way. The Volkswagen Type 2 was officially known as the Transporter. This original intention is definitely clear in the 1971 Volkswagen T2 Doka Transporter being offered by Bringatrailer.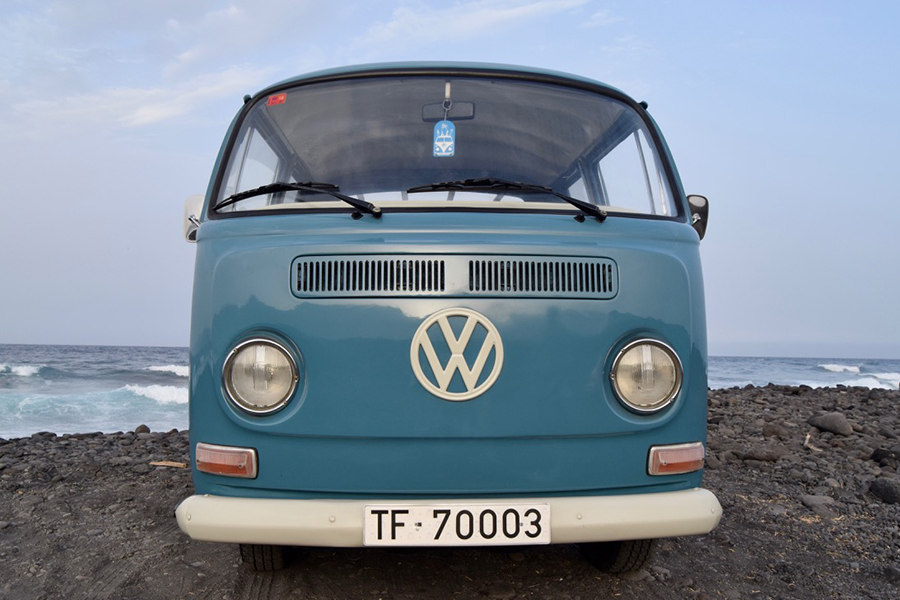 The Doka was manufactured for the Canary Island market as a transport vehicle. The van's second owner used it exactly for that, and transported his carpentry tools in the Doka for 43 years. Years of use were erased in a cosmetic refurbishment that was commissioned by the Doka's current owner, who purchased the van in 2016. The van was finished in Neptune Blue over blue and white vinyl. The cargo bed was finished in white.
The double cab was finished in blue and white and has seating for five. Factory black rubber floor mats cover the front and rear footwells. The dash and steering wheel were also done in white. Coming from the Canary Islands, a lot of rust issues had to be addressed. These areas were cut out and then redone with welded metal. The rear cargo doors were also replaced.
The steel and wood rack were kept in storage and didn't require any refurbishment.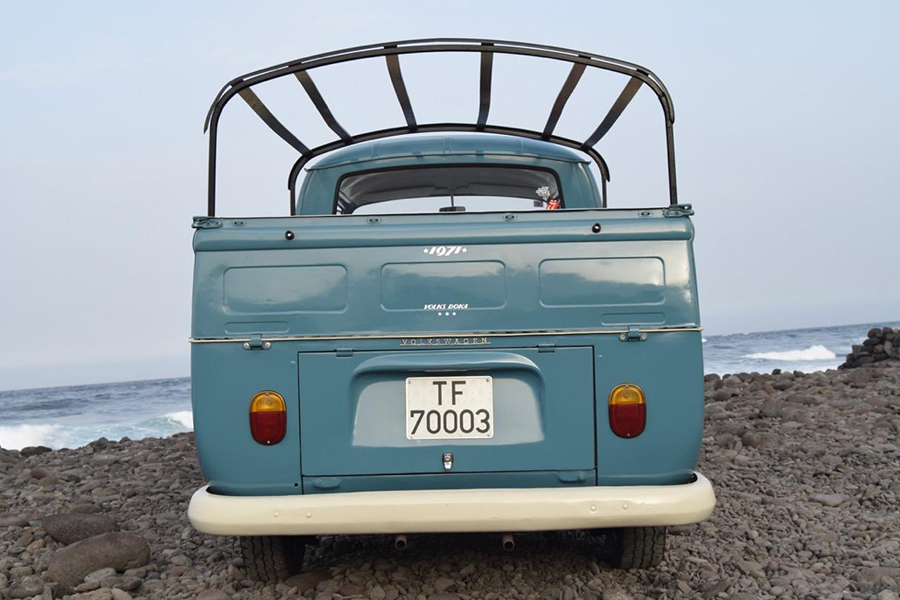 The van is powered by a 1.6L flat-four that has been paired with a four-speed manual transaxle with mountain gearing, making it more than capable of hauling around plenty of gear. And if you need more room, you can always fold down the side panels of the bed. The Doka rides on a set of 14-inch steel wheels with white hubcaps and chrome surrounds. Michelin tires were used on the front while the back sports a pair of Dayton tires—all with whitewall-appearance inserts.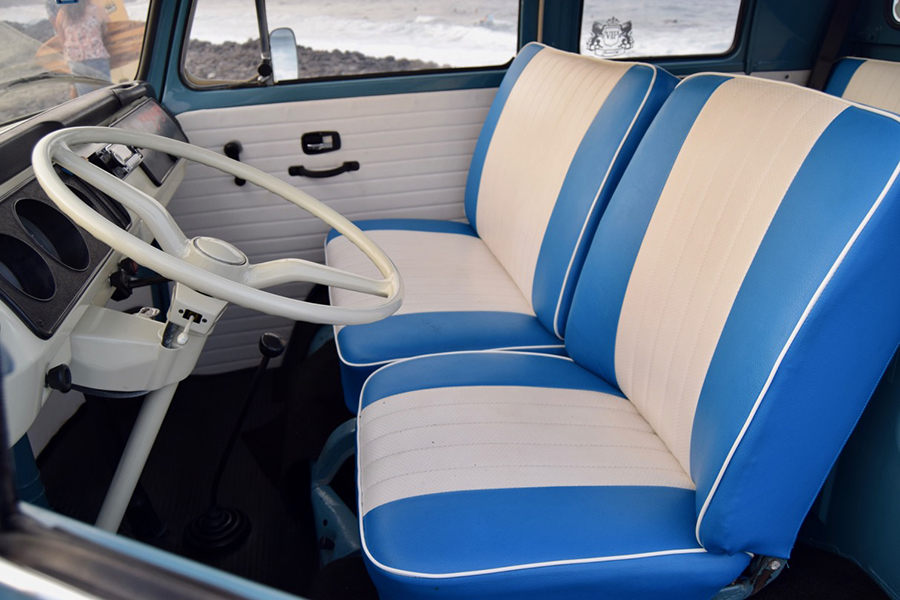 This classic Volkswagen T2 sold for USD$30,500. What the new owner's intentions are is anyone's guess, but the Doka stands as inspiration for what can be done with a VW Transporter.