1972 Land Rover Series III is Ready for Work or Fun
Restorations usually bring a vehicle back to its pristine shape—as if it had just rolled off the assembly line, but that means the car loses some of it hard-won character. The restoration on a 1972 Land Rover Series III by Rovers North, and being offered by for sale by Brooklyn Coachworks, instead focuses on keeping the Land Rover's used look by finding a balance of patina that left the vehicle looking both beautiful and proven ready for anything.
The Land Rover sits on a set of 16-inch white steel wills with 7.50X16 Bias MUD X-Tra Traction tires that still have plenty of tread. The headlights and rear lights received a protective wire mesh covering courtesy of an older model Land Rover, while the front bumper has a tugboat rope wrapped around the galvanised metal, giving the Land Rover the look of being a worker's rig and matches the hood-mounted spare tire as well as the Marine Blue paint job.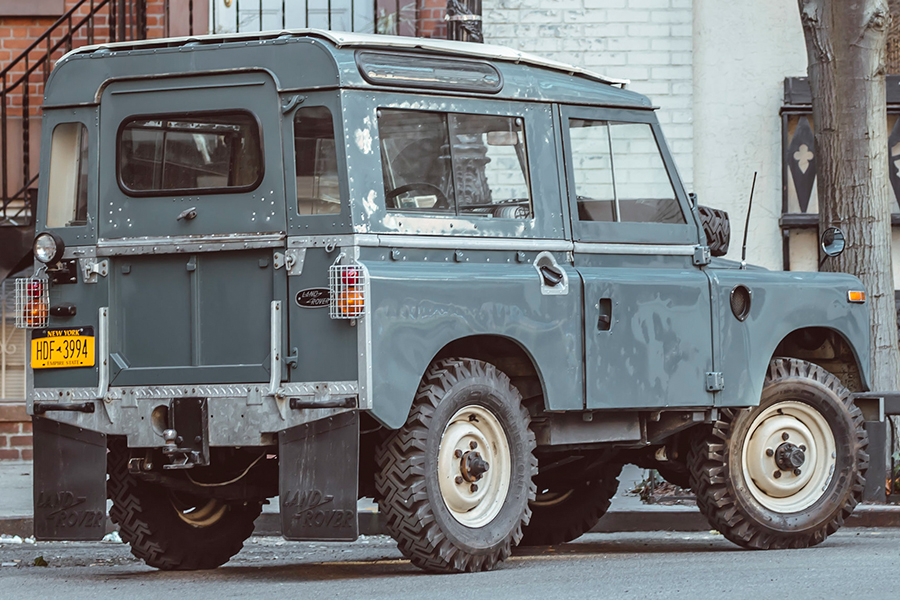 The left-hand drive Land Rover kept its original 2.25 engine—with only 24,000 miles on it, there's still plenty of life left in the powerhouse. Inside the Land Rover maintained its no-frills appearance. Brooklyn Coachworks is keeping things realistic with a USD$45,000 price tag on this classic vehicle.