1974 Volkswagen Beetle Baja Bug "Desert Mouse"
You might wonder what a couple of boys from New York would know about competing in the Baja 1000. Judging from the "Desert Mouse," quite a bit. The custom-built, 1974 Volkswagen Beetle Baja Bug was a standout—not just because of the car that was used, but because of its performance as well.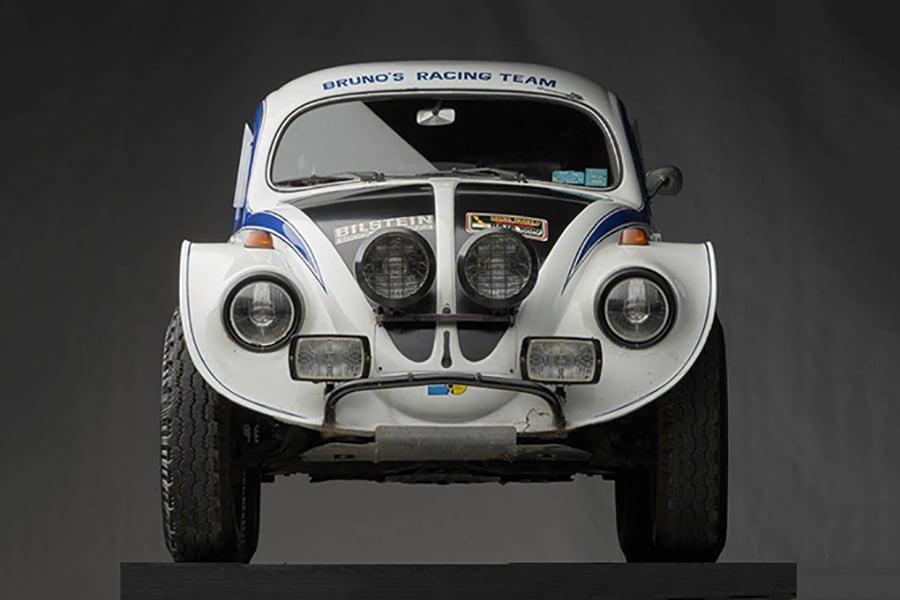 The build happened in 1974 in the Queens neighbourhood of New York City. There, builders Siggy Pflum and Fred Althaus worked under the supervision of Bruno Kreibich, who was an Audi Factory Works rally driver. The build followed the model set by the 1960s trend of creating "Baja Bugs"—a trend started in Southern California.
Pflum and Althaus fitted the bug with a chrome-moly tube frame that held a full fibreglass VW body with a small rear window.
The windows were swapped out for plexiglass and an external oil cooler was added to handle the heat of the Baja race. A rally Abarth exhaust was added, along with a rally transmission and a Porsche RS60 suspension. Porsche 911 disc brakes and Porsche instrument gages were also used. Fuchs forged alloy wheels were used and dual spare tires were mounted on the inside.
The mouse was equipped with a Momo sport steering wheel, fire extinguisher, driver's toolkit, flares, flashlight, and a jack.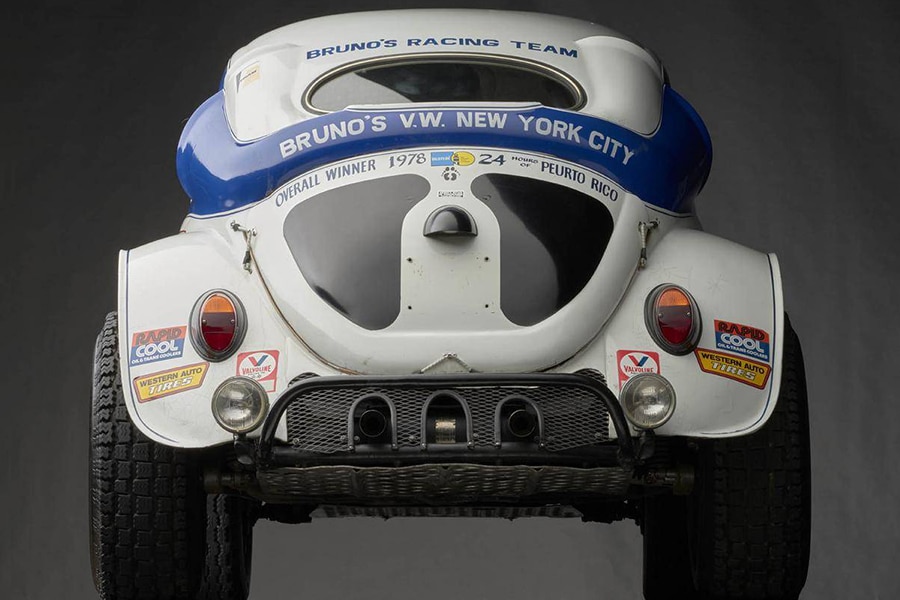 A mural painted on the car chronicles its escapades, including a third-place win in the 1974 Baja race from Ensenada to LaPaz, Mexico; a first-place win in the 1978 24-Horas de Puerto Rico; Top 10 finishes in 12 SCCA Pro Rally Events in a four year period; and a final outing in the 1979 Baja 1000.
The car is liveried in white with red, blue, and black trim. Recently receiving a mechanical reconditioning, the Desert Mouse was owned by the same owner for over 30 years. Hemmings is currently offering this Baja Bug for sale.