1975 M151A2 Wolverine is the Best at What it Does
Logan would be proud of this 1975 M151A2 Wolverine. As the successor to the Korean War M38 and M38A1 light utility vehicles, the M151A2 came onto the scene and was quickly dubbed the Mutt. Built to specifications put forth by the U.S. Army's Ordnance Tank Automotive Command, the M151A2 was first built by Ford, but production contracts later went to Kaiser and AM General Corp. Classic Car Studio has a Mutt that they've been servicing for the past five years for a client that is now up for sale.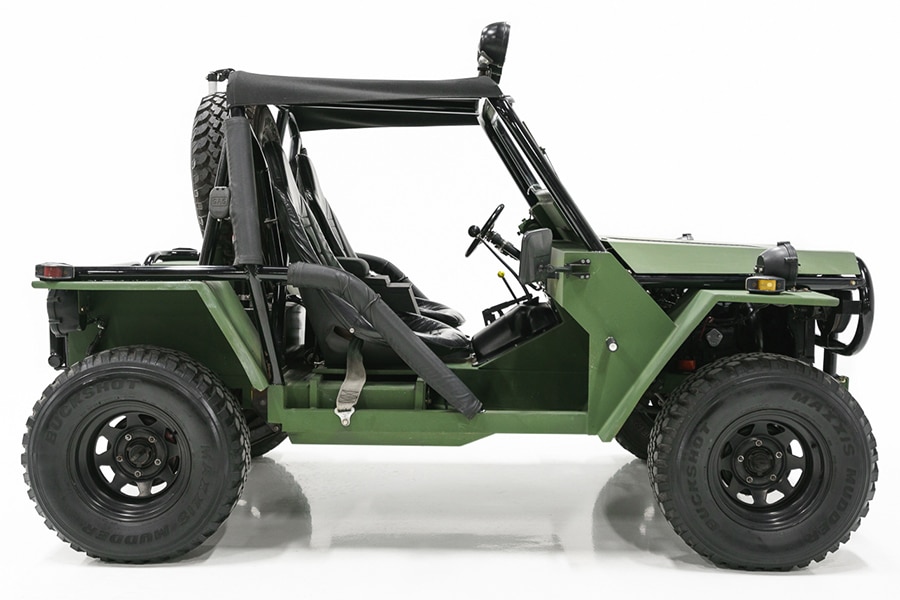 The Wolverine was hand built from the ground up from 12 gauge steel replacement tubes and 12 gauge body panels by Ocala Fabrication in Florida. Few of the Wolverines made stayed in the U.S. This model was shortened by 10 inches, which increases its approach and departure angle performance. While it is street legal, it's also ready for any terrain, including up to 60 inches of water thanks to its fording kit. The Wolverine comes with a full roll cage, high backed Baja seats, and five point racing harnesses, with a bikini top. The engine is a U.S. military spec four cylinder inline, four-stroke engine that has 71 horsepower. It's got the chops for some wild back country riding, but it's also immaculate enough for city commuting.
So, bub, if you're looking for something that is the best at what it does, the Wolverine fits the bill.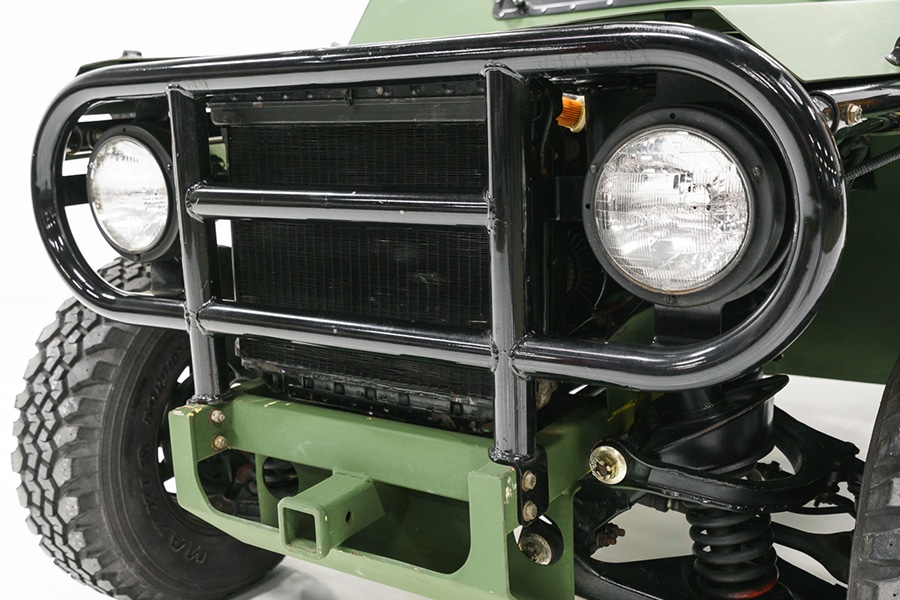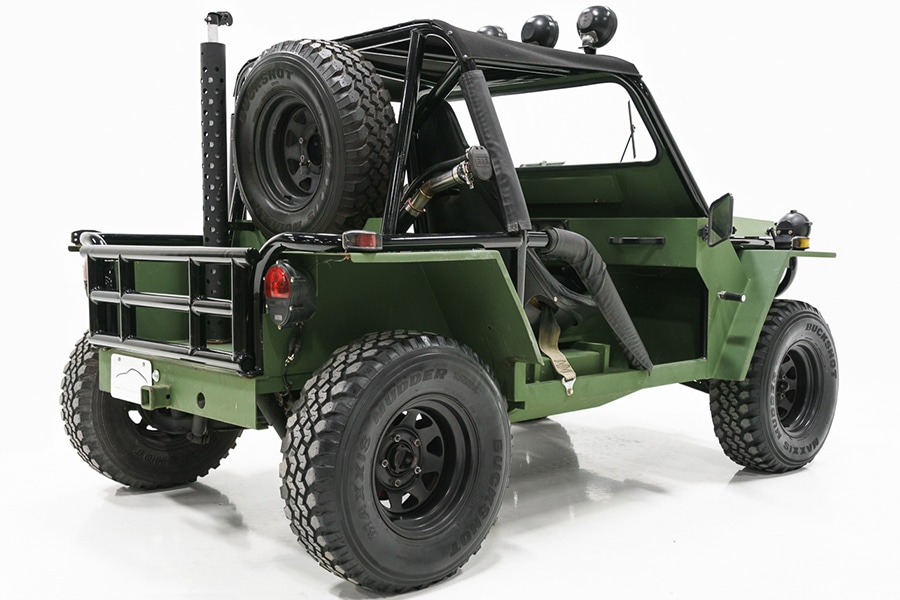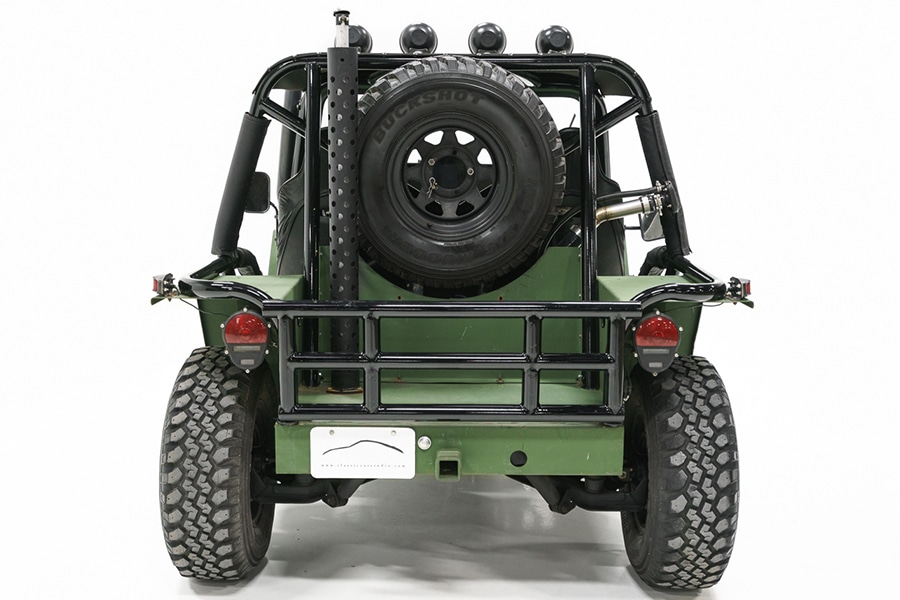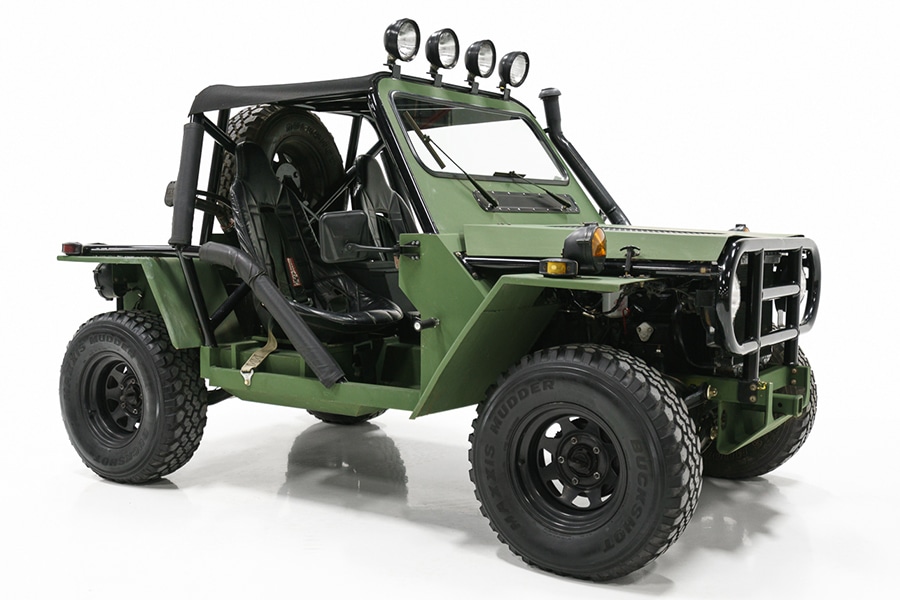 Have you subscribed to Man of Many? You can also follow us on Facebook, Twitter, and Instagram.