Collecting Cars Preps 1978 Porsche 924 Safari for Off Road
Looking to go off-roading in a Porsche? That's not the typical idea of the iconic car, but just in case that's what your intentions are, you may want to head over to Collecting Cars and check out their 1978 Porsche 924 Safari. Completely rebuilt to meet Safari specifications, the 924 comes decked out in off-roading gear. While we often see 911 'Safari' cars hit the streets of LA, its not often you find a 924.
Related: 2023 Nissan Z Undercuts Toyota Supra by Big Margin.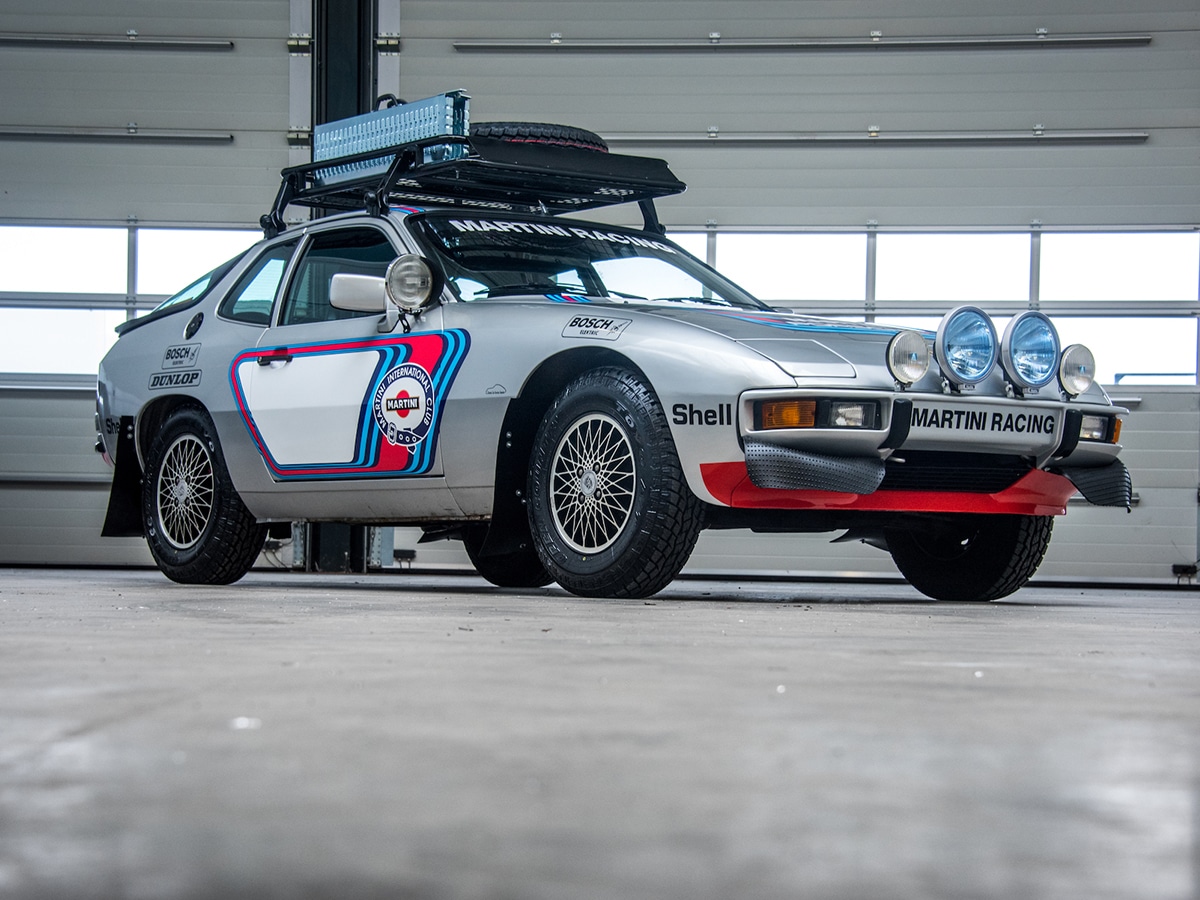 Dressed in the Martini Racing livery – a silver base with red, light blue, and white markings – the 924 Safari also features a roof rack where you'll find the spare tire and a pair of sand ladders. There's also some room for other gear. Below all that, the 924 rides on a set of Toyo all-terrain tires that cover the original 15-inch mesh alloy wheels. Upfront the Porsche features a pair of spotlights. Under the hood, you'll find the original 2.0-litre four-cylinder engine feeding power to the rear wheels via a five-speed manual transmission as well as a dog-leg first gear. Collecting Cars also added some spacers to give the car a wider stance.
On the inside, driver and passenger sit in Auto Style bucket seats that come with racing harnesses. The interior also features OMP footwell plates, VDO dials, and a steering wheel decked out in black synthetic suede. And for safety measures, the 924 is equipped with a hydraulic handbrake and a fire extinguisher. As a part of the build, plenty of work was done to make sure it runs perfectly. The heat regulator was overhauled and the battery, distributor, alternator, radiator, spark plugs, windscreen, centre muffler thermostat, brakes, aluminium rear silencer, bonnet sound mat, o-rings, boot lid rubbers, roof rubbers, front headlights, wheel bearings, and dashboard top were all replaced.
While this particular car may have sold (€16,550), there's still plenty of inspiration that you can glean from it. It's a car that demonstrates that there are plenty of possibilities outside of the original intended use for Porsche 924s – including taking them off the beaten path.