1984 Ferrari 512 BBi is the End of a Line
The Ferrari Berlinetta Boxer was only produced from 1973 to 1984, making the 1984 Ferrari 512 BBi being offered at RM Sotheby's one of the last of the line ever created. The BB marked an advance for Ferrari, specifically Enzo, who felt that a mid-mounted engine would be too hard to handle for anyone but experienced professional drivers.
The first boxer was actually the 356 GT4 BB. In 1976, the GT4 was updated, creating the BB 512 ("512" refers to Ferrari's 5 liter, 12 cylinder engine). Then, in 1981, the BBi was introduced. The BBi added in the Bosch K-Jetronic fuel injection to replace the carburettors. That change appealed to many owners, leading to the BBi being called the most livable of all the Ferrari Berlinetta Boxer models.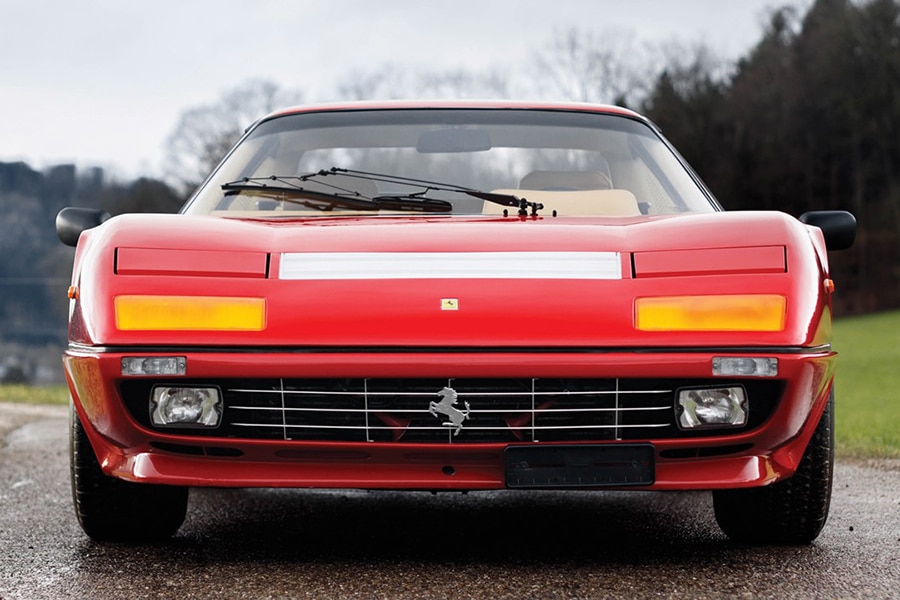 Cosmetically, not much changed in the introduction of the BBi—exposed driving lights on the nose and rectangular parking lights on the rear were added. The BBi produced 335 horsepower and 333 lb-ft of torque, pushing the BBi to a top speed of 257 miles per hour.
In 1984, Ferrari launched the all-new Testarossa to replace the Berlinetta Boxer and production came to a halt. Only 1,007 examples of the BBi were built.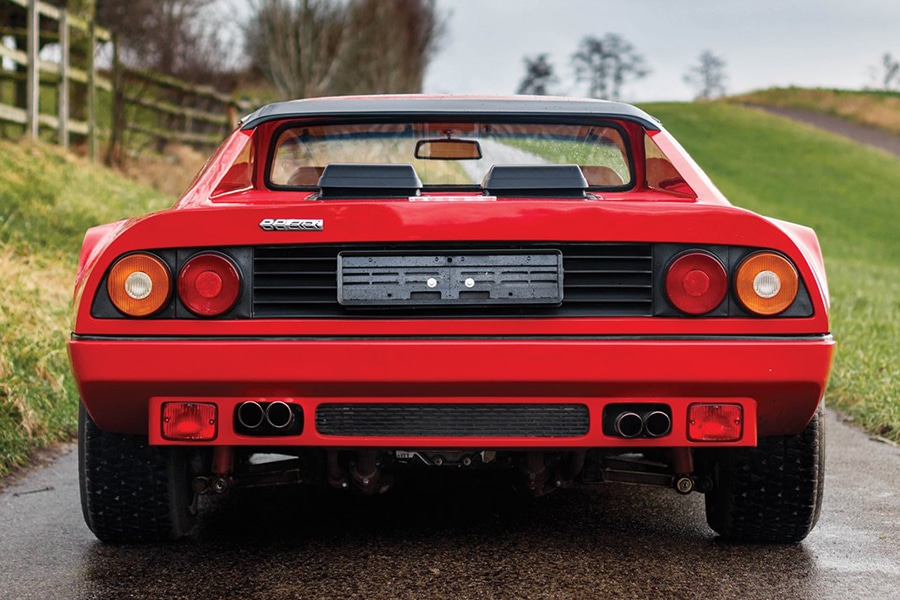 Considering the importance of the Berlinetta Boxer in Ferrari's history, picking up one of these cars is a great addition to any collection. The car on auction is in excellent shape and reflects Ferrari's history, even sporting the traditional Ferrari Rosso Corsa over beige leather interior colour scheme.