This 1984 Land Rover 110 is a True Gentleman's Dormobile Overlander
If you've ever wondered what a gentleman in the French countryside uses to go Overlanding, wonder no more. Expedition Portal has a 1984 Land Rover 110 Dormobile Overlanding Vehicle that was originally intended to go to such a gentleman, but instead ended up in Phoenix, Arizona.
You'll also like:
This 1977 Suzuki Jimny Has Been Transformed into a Sleek Rat Rod
ECD's Project Galena is a Custom Defender Dream
eBay Lists a Rare 1990 Land Rover Defender 6×6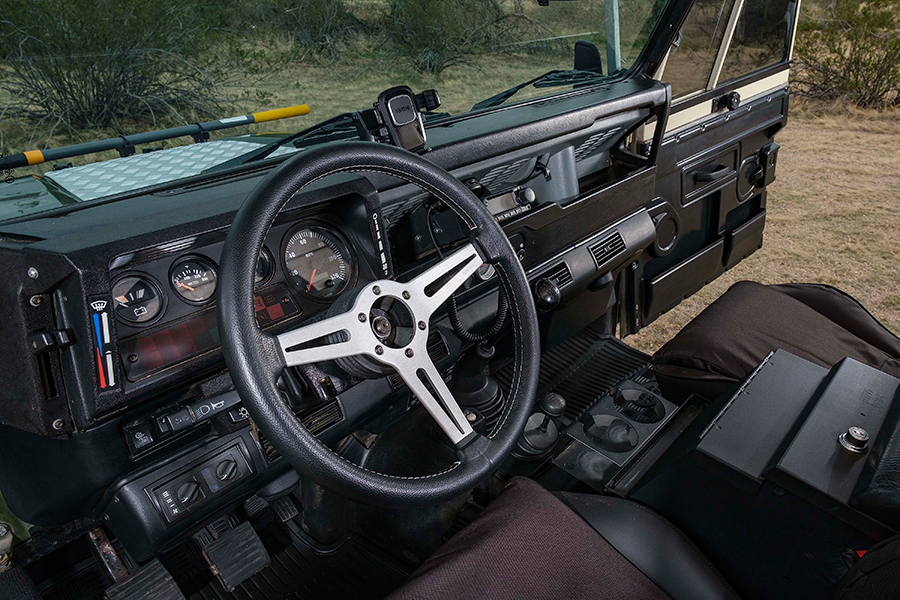 The car was originally spec'd out to be a 5-door County Station Wagon that was outfitted with an adventure package that included a capstan winch, covered light guards, and a tire mounted to the hood. Then in early 2000, a German couple acquired the vehicle to prepare for an Overlanding adventure through Northern Europe. They added a custom interior before sending it on to England for a Dormobile conversion, which added a rooftop foldout tent. The rig then went into storage for 10 years before making its way Stateside.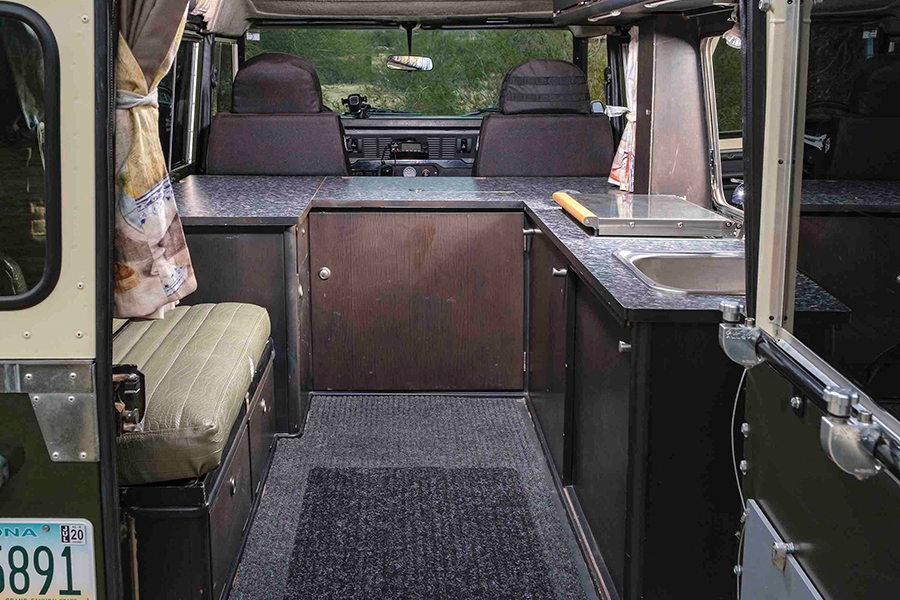 The original 110 2.5 diesel engine was replaced with a 300Tdi engine and has logged 38,000 miles since the swap. Extended range tanks and a rating of 22 miles per gallon provide a range of over 600 miles. The 110 also has a new Allisport intercooler and radiator. For that Overlanding adventure, new Bilstein shocks and towers were added, as were heavy-duty radius arms. Brakes in the front and rear were upgraded with the rear being changed to a disc brake. The overlander comes with a Goal Zero Boulder 100 solar panel that partners with a Goal Zero Yeti 400 Portable Generator Power Station. New bumpers and grille were added, and a TS 9500 Superwinch is mounted to the front to replace the original capstan winch. The headlamps were swapped out for LEDs, as were all the marker lights, turn signals, and brake lights. The tires are brand new BF Goodrich Mud-Terrain T/A KM3s.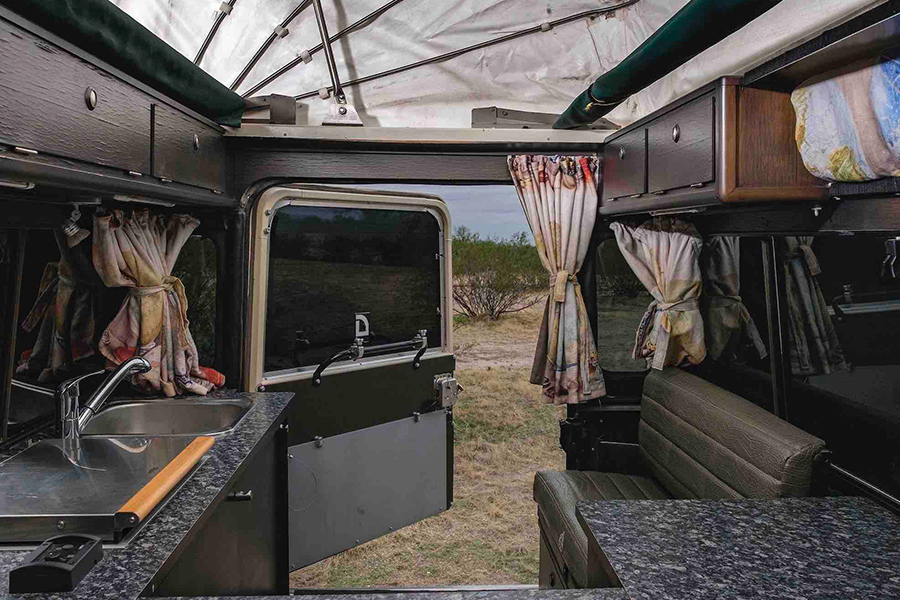 The Dormobile top deploys quickly, giving over 9 feet of standing room, and plenty of space for the twin bunks that fold out as well. The interior also offers a Kissmann refrigerator that can convert into a freezer, as well as a Wallas diesel stove and heater. There's also stainless steel sink and the Grohe faucet pulls out to double as an outdoor shower. The truck does have a few minor rust spots and minor dents and dings, but that just adds to the character. This is, after all, an Overlanding adventurer—it's a good thing it didn't end up in the French countryside.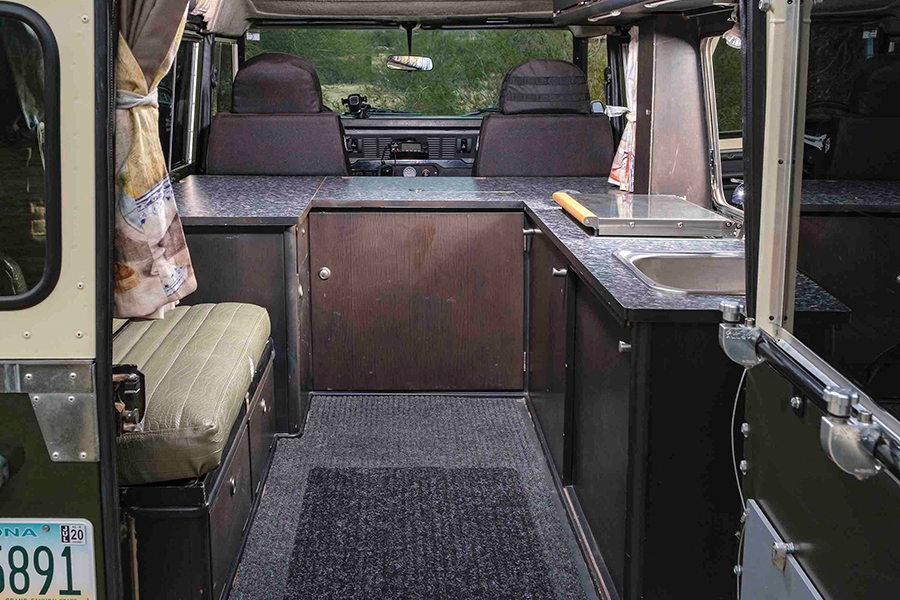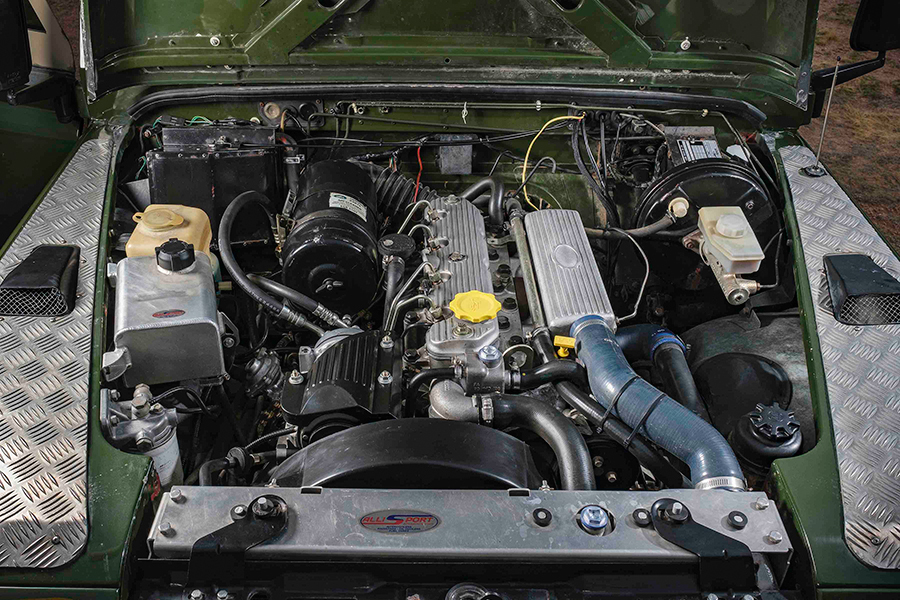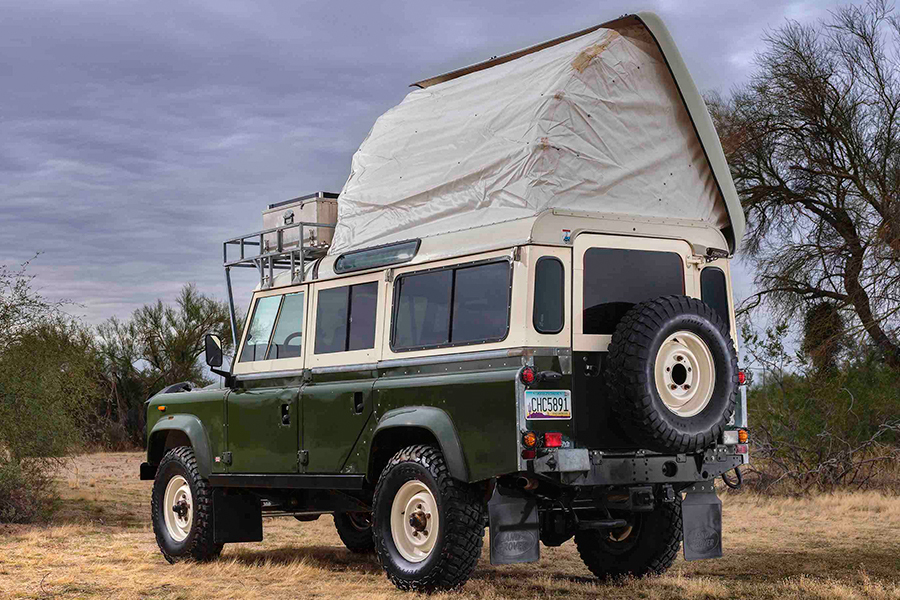 You'll also like:
Bugatti Take the Covers Off $5.5 Million 2022 Chiron Super Sport
ECD's Project Galena is a Custom Defender Dream
eBay Lists a Rare 1990 Land Rover Defender 6×6