The 2018 GT2 RS Is the Fastest Street-Legal Porsche 911 Ever
Something very exciting just showed up at this year's Goodwood Festival of speed—the Porsche of our dreams. The 2018 Porsche 911 GT2 RS is the fastest and most powerful street-legal Porsche 911 to date.
This 3.8-litre, twin-turbocharged beast serves up 700 horsepower and 553 pound-feet of torque. This gives it an 80 horsepower advantage over last year's model. The 2018 GT2 RS can hit 100 km/h in 2.8 seconds and has a top speed of 340 km/h. This is truly scintillating performance.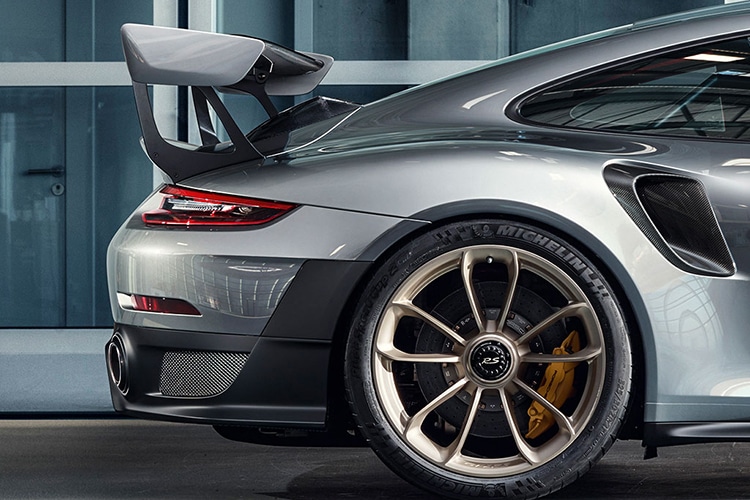 This rear-wheel drive beast features a seven-speed PDK transmission from Porsche, a titanium exhaust system and a water spray-cooled intercooler. The titanium intercooler helps keep intake temperatures low enough to handle all of the power that this sports car is capable of producing.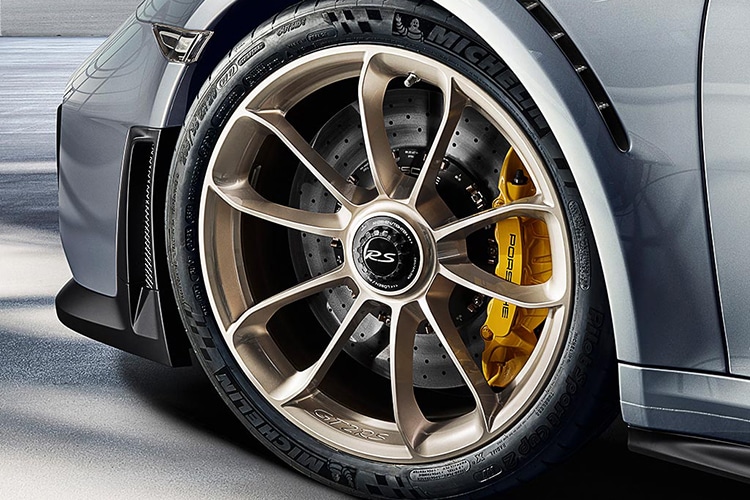 Drivers complained that last year's model is a bit rough to drive on public roads. Porsche has said that drivers will find the 2018 model much more comfortable and user-friendly on the city streets. Part of this is because of a new suspension system. This year's GT2 is equipped with a 911 Cup car suspension, which produces spring rates that are double those of the GT3.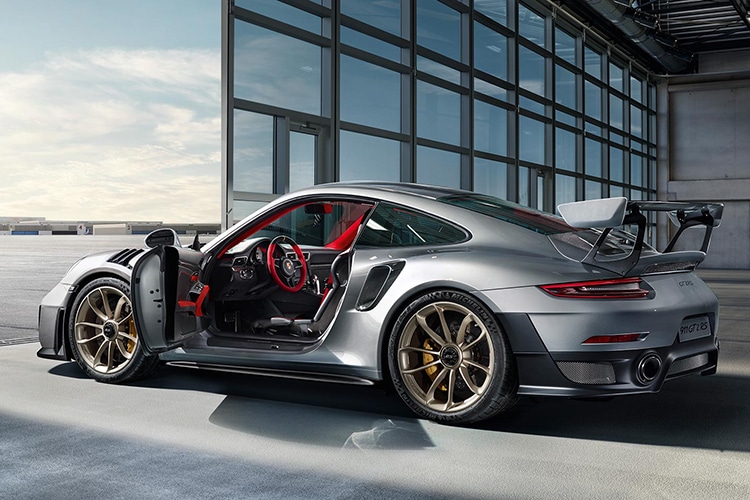 Other features of the 2018 GT2 include massive 20-inch Michelin Pilot Sports Cup 2 tires on the front and 21-inch Michelins on the rear. Ceramic brakes come standard. To keep the car lightweight, the rear glass was thinned out, and sound-deadening materials were removed. This helps keep the 2018 Porsche 911 GT2's weight at less than 1400 kg.
The 2018 Porsche 911 GT2 RS represents Porsche at its most extreme. It has lots of power, and we have lots of desire.
Have you subscribed to Man of Many? You can also follow us on Facebook, Twitter, Instagram, and YouTube.