2020 Ford Bronco Concept Fuels More Excitement
Oh, the Ford Bronco. It's been a lovefest for this vehicle ever since it first came out back in 1966. It was billed as the family vehicle that could get you and your loved ones out into the great outdoors. Ford made the Bronco for 30 years, ceasing production in 1996. There's been a lot of news about Ford revisiting the Bronco for 2020, and now we're finally getting a look at what it will look like as Ford has released images of the 2020 Ford Bronco Concept.
The sixth generation Bronco is an ode to previous iterations of the beloved classic. It also mixes in elements of modern Ford trucks and SUVs. The round headlights, a key feature of the original Bronco, are there along with the square, inset front grille. The tall, boxy look also makes a comeback in the new Bronco. If you're familiar with the Bronco R, which was built to participate in the Baja 1000, then you have an idea of what this new concept looks like. You might also have another clue of the Bronco's new look if you've followed the Baby Bronco news. In related rumor news, there's also talk that the Bronco will spawn a pickup variant.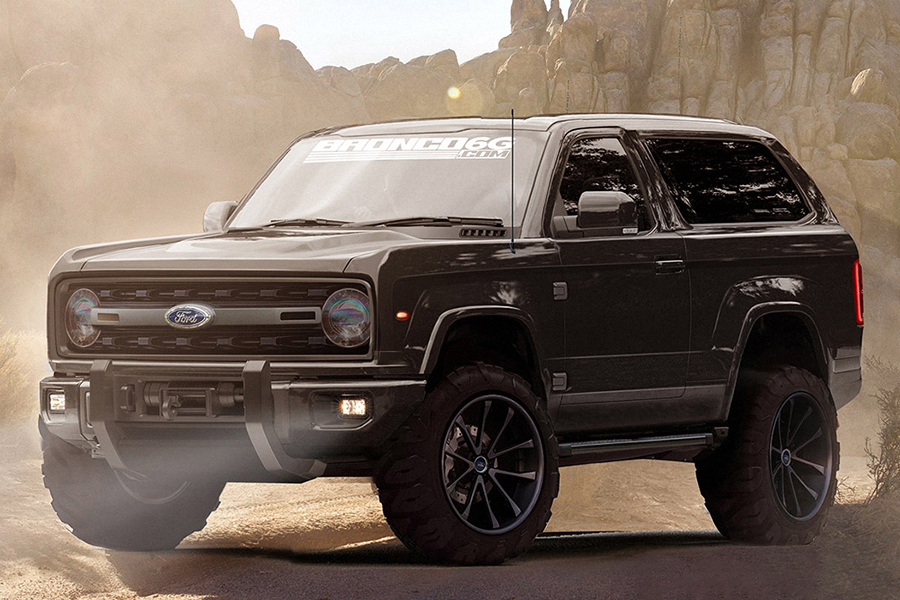 Given that the Bronco will most likely share a platform with the Ranger, it's probable that it will sport a 2.3-liter, turbo-charged inline-four engine mated to a 10-speed automatic transmission. There may also be a hybrid version coming out as well. And, according to Jalopnik, there might be a seven-speed manual transmission available as well. Other exciting rumors include the filing of multiple patent applications listing removable doors, which would complement nicely with the Bronco's removable top.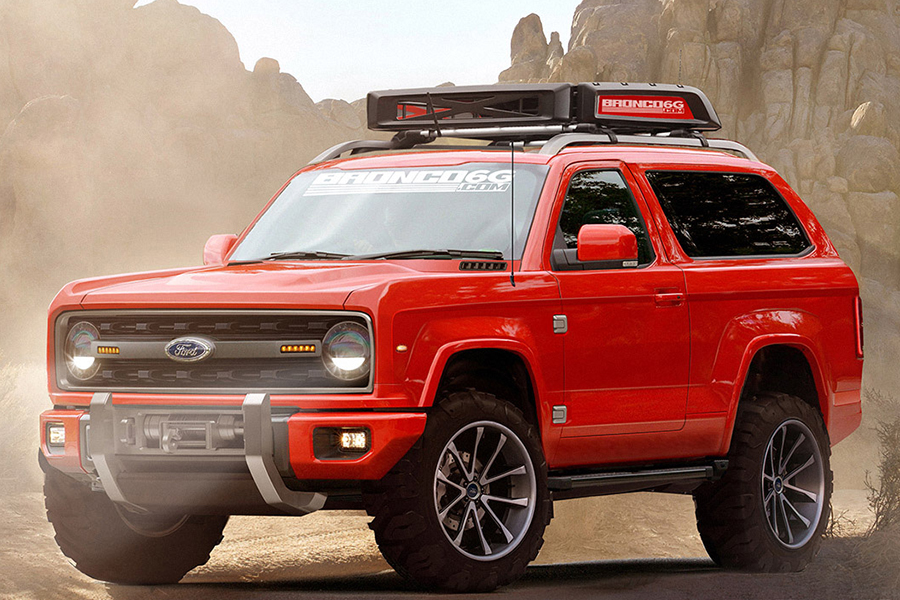 Whatever the actual Bronco holds, the simple truth is that one of the world's most loved vehicles will be back on the market soon—and that's a good thing.