The Ferrari Roma Tingles the Automotive Tastebuds
Ferrari is a busy place in 2021. A string of launches means that the Maranello supercar maker is keen to fill each segment of the luxury sports car market from hardcore mid-engined track monsters to a newfound love for the 'GT' side of things. Ferrari used to make some knee-tremblingly gorgeous GTs in its past life with the Daytona or the 550 Maranello. A GT is basically when you whisk away you and your companion (along with a case of Dom Pérignon in boot, probably) to outrageous speeds while being enveloped in luxury.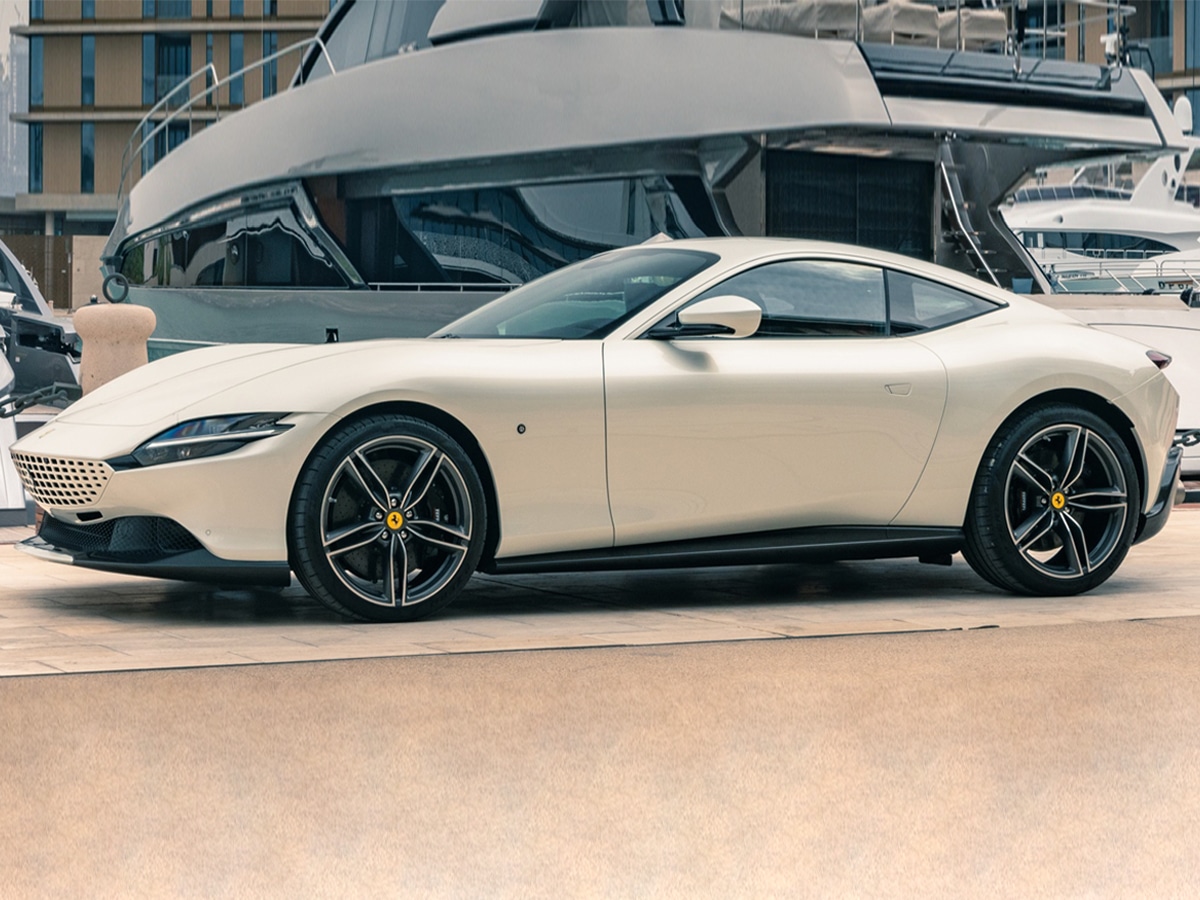 The Roma gets that memo and as a result is Ferrari's most delicious concoction. Critics will point out that it is basically a Portofino with a roof- they are wrong as it feels different with enough justification of carving its own place in the Ferrari range. Even in Dubai, where supercars are more common than a supermini, the Roma turned heads and got nods of appreciation. There is a certain old-school warmth to its lines with minimalistic detailing while the design is scattered with styling cues taken from the glorious Ferrari back catalogue.
The sculpted bonnet neatly blends in with the compact rear which is rounded off by a classic four-taillamp Ferrari design. The interiors on our test car were black but lighter colours bring out more of a relaxed 'GT' vibe. The design is edgy and futuristic while being at contrast to the exteriors but the overwhelming amount of technology has been simplified. The steering wheel still contains nearly all of the functions while a digital instrument cluster and a massive touchscreen replace conventional buttons. It isn't hard to use on the move with the touchscreen positioned for easy reach.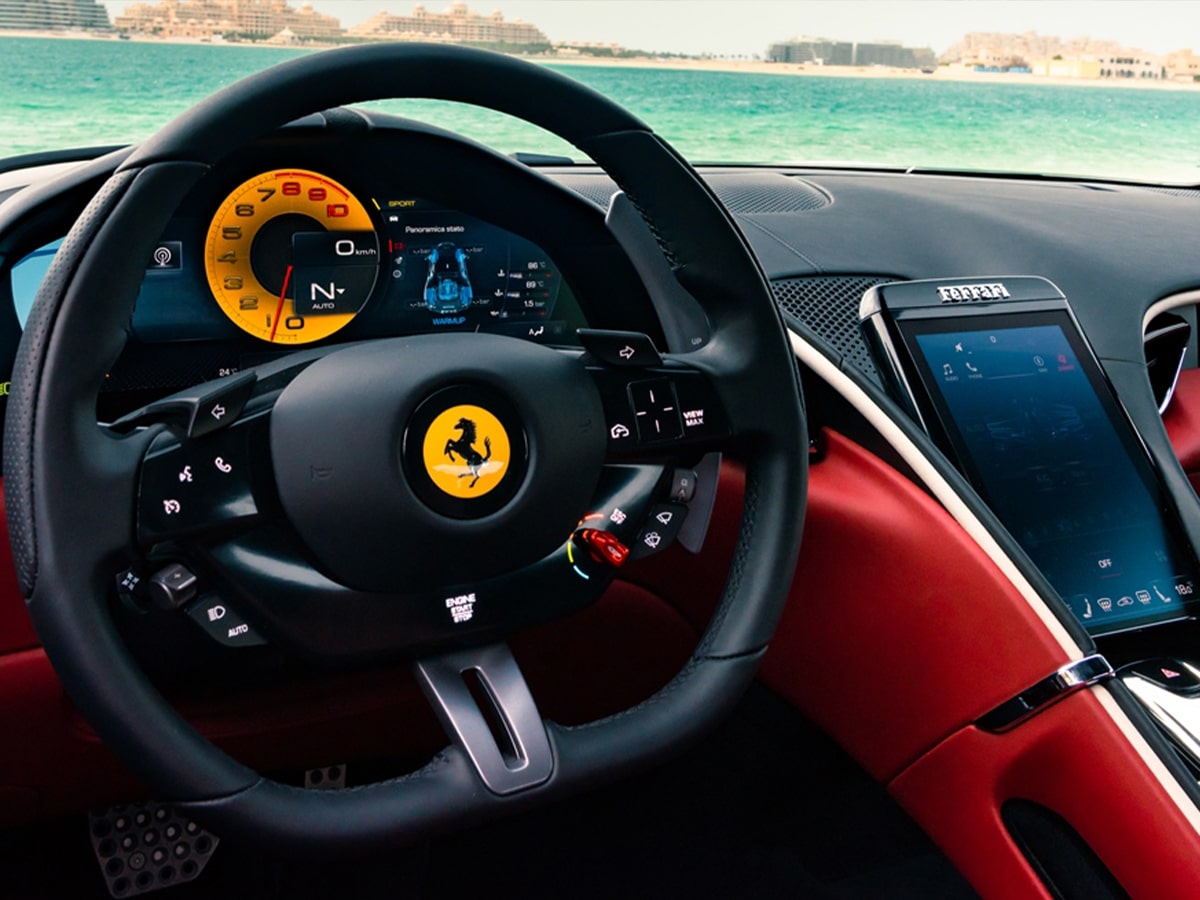 The Roma is also an easier Ferrari to understand with less trepidation regarding its driving experience. The compact dimensions make negotiating tight parking spots easy and you get plenty of trickery to help you cope with everyday life. If all this sounds anodyne then a flick of the Manettino settings will turn the Roma is a proper thoroughbred.
The Roma is fast and goads you into discovering its limits with a spine-tingling V8 soundtrack accompanying you. Turbocharging has done nothing to stem the aural delight that a Ferrari V8 is while 612 rampant ponies do make their presence felt quickly. It feels brutal in its acceleration while the steering is super sensitive with a precise handling set-up.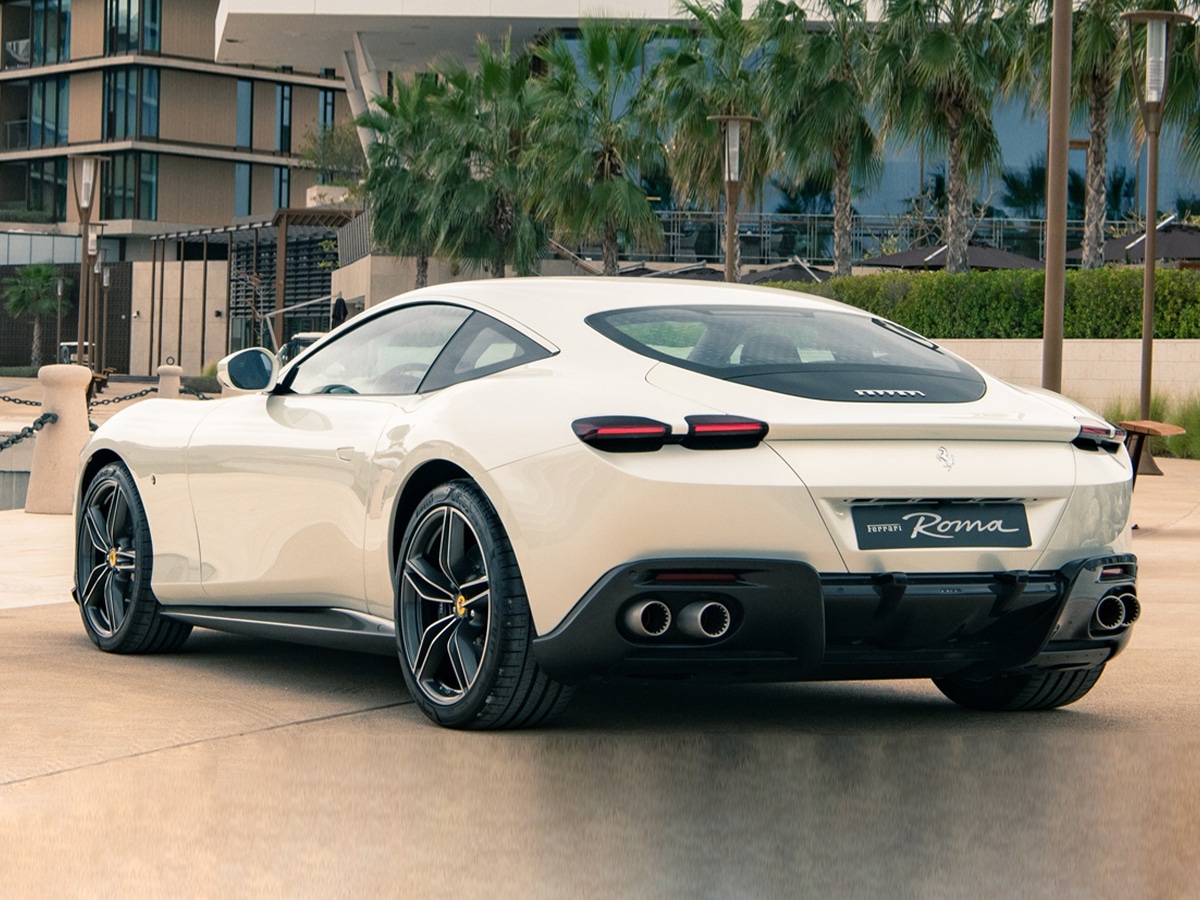 The Roma is certainly at the pointy end of the GT range but we would not have it any other way. Despite its fuss-free design, there is plenty of aero trickery going on while it gets all of Ferraris go-fast weaponry including slide-slip control. Suffice to say, we did not test all of it within the confines of Dubai but a few runs on an empty desert road indicated its ferocious nature (when provoked).
At $410,000, the Ferrari Roma, and the newly announced Ferrari Roma Spider lock horns with the Bentley Continental GT and the Aston Martin DB11. That said, this Italian siren is more of a delicate instrument rather than the stately yacht that the Bentley is while the Aston is somewhere in between. Be in no doubt that the Roma is one of the most exciting and rounded cars from Maranello while also being its most accessible. We'll have one over its rivals but in dark green…
You'll also like:
Novitec 812 GTS Ferrari Takes a Classic to the Extreme
The Ferrari 250 GT SWB Lives Again in RML's Short Wheelbase
F1 Champion Sebastian Vettel Sells Ferrari Collection in Just 72 Hours