2021 Ford Bronco Midnite Edition is Sleek AF
Despite that fact that the new Bronco comes with a veritable plethora of options—two or four doors, six different trim levels, 11 colours to choose from—that hasn't stopped customizers from adding even more spices to the pot. Maxlider Brothers Customs has announced their take on the Bronco with their 2021 Midnite Edition Ford Bronco.
You'll also like:
Police Auction Off $600K Purple Lamborghini Owned by Serial Speed Pest
INTERVIEW: Max Verstappen Was Born to Race
We Spent 1,000KM Daily Driving the Porsche 911 GT3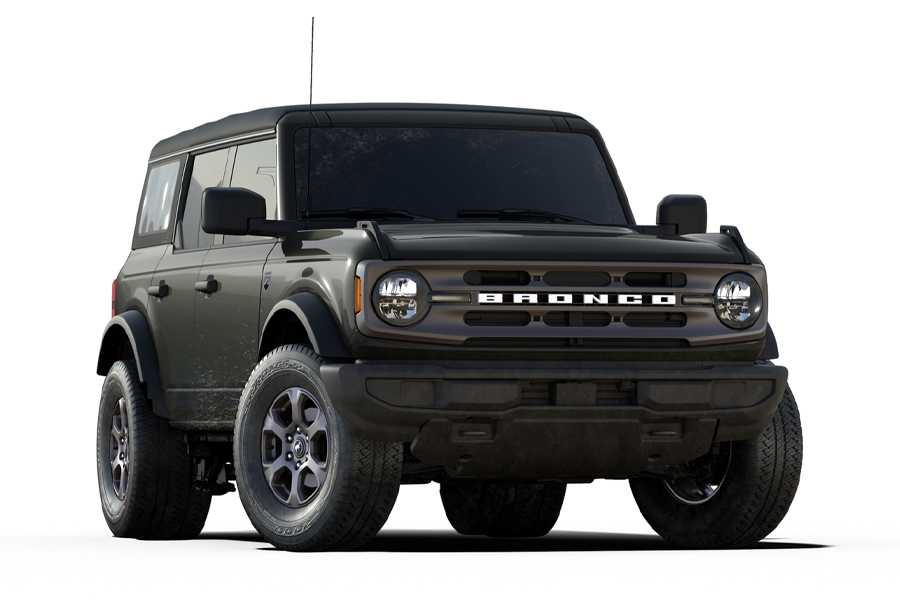 There aren't many details regarding the Maxlider Brothers version of the new Bronco, aside from the fact that you can express your interest in getting one with a USD$500 deposit. It does appear that the build will use BDS suspensions as well as a Fox lift kit. To create the rendering of their idea, Maxlider Brothers used Innov8 Design Lab, which may lead you to believe that you can get even more customisation work done on your own build. Going with Maxlider for your custom Bronco has the added benefit of the shop being a Ford authorised drop-ship location, so you can purchase yours from the dealer and have it delivered directly to them for the work to be done.
If you're looking to beef up the engine for your Bronco, Maxlider hasn't shared what they envision there. But given that the standard turbocharged 2.3-litre inline-four engine that most of the new Broncos will have is capable of 270 horsepower and 310 lb-ft of torque, you really won't need to do much in terms of performance. And if you do want more power, you could always opt for the twin-turbo 2.7-litre V6 and its 310 horses and 400 lb-ft of torque. If you're a bit more environmentally conscious, you can always bide your time and wait for the eventual hybrid option. The Bronco comes with a 10-speed automatic transmission, but there's also a seven-speed manual if you're looking for that nostalgic feel. Whatever your preferences are, you can get a Midnite version done by Maxlider Brothers Customs and add even more options to an already burgeoning list.
You'll also like:
The World's-First Fully-Functional Electric Batmobile has Been Unveiled
Marco Diez Improves on Beauty with a Low Drag Jaguar E-Type
The Ford Ranger Raptor: Leave No Stone Unturned