2021 Ford GT Edition Recalls an Iconic Le Mans Victory
In American racing history, there is only one Le Mans-winning supercar: the Ford GT. Ford is celebrating that achievement in 2021 with two new editions inspired by that 1966 champion. The first is the Heritage Edition, and the second is an all-new Studio Collection package that offers exclusive design enhancements.
You'll also like:
Lister Stealth Teased as the World's Fastest SUV
Mil-Spec's Hummer H1 Lives Up to Its Potential
Fisker's Electric Off-Road SUV Handles Military & Rescue Operations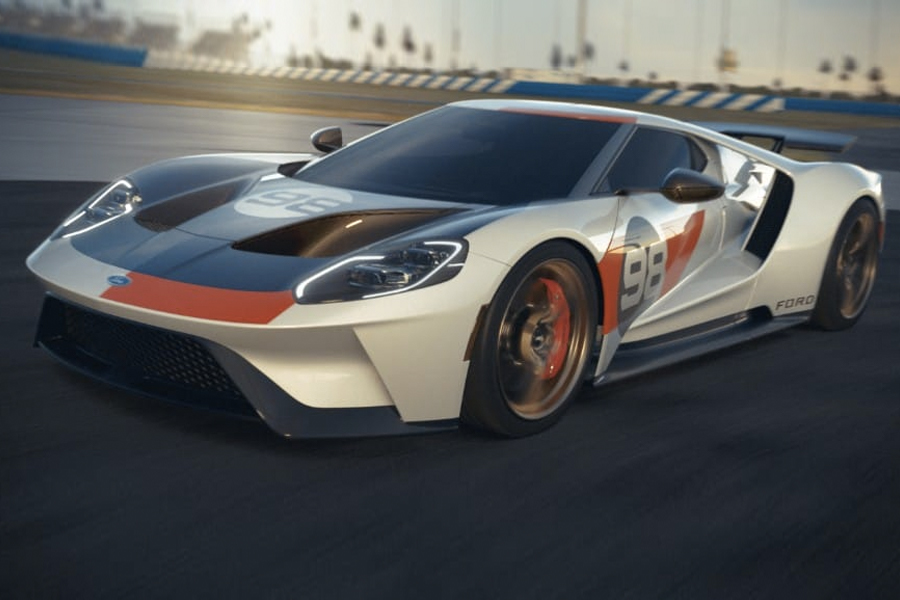 "For this Heritage Edition, the Ford Performance team went deeper into the Ford GT's race history and crafted a limited edition model that stylistically honours the 55th anniversary of the Daytona 24 Hour endurance race that would eventually lead to our successes at Le Mans," explains Ford GT program manager Mike Severson. "Plus, for customers who want to highlight the carbon-fibre body and functional cooling ducts that help deliver Le Mans-winning performance, the Ford GT Studio Collection offers another new way GT fans can personalise their supercars."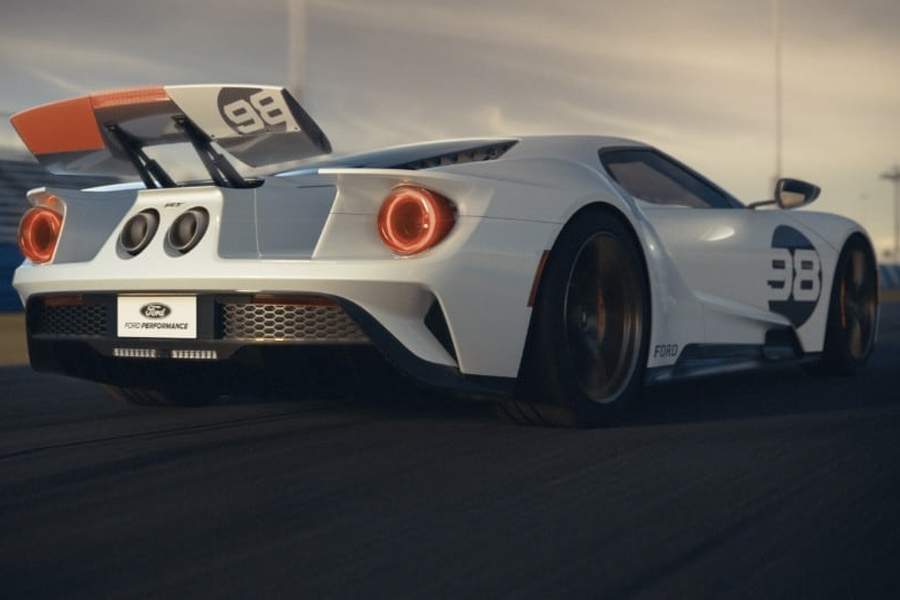 The Heritage Edition is inspired by the same car driven by Ken Miles and Lloyd Ruby when they not only won but dominated Daytona. The new car is done in white, black, and red for the exterior. The exposed carbon fibre hood adds a striking contrast, while the Race Red accents on the front fascia and roof edge, driver's side door, and under the rear wing add to the visual feast. For those wanting to add the distinctive look of the functional cooling ducts used for the 2021 Ford GT, they can turn to the GT Studio Collection, which comes with an all-new graphics package and customisable colours.
"The combination of the stripes and accents invokes the emotion of speed and draws your eye to some of the most prominent features of the GT," says Garen Nicoghosian, the Multimatic design head who worked with Ford Performance on the package. "The fuselage, buttresses and signature features on the headlights provide visual anchors for the graphics, guiding your eye across the vehicle." Ford's celebration of the 1966 champion car is a welcome sight to racing lovers and historians alike.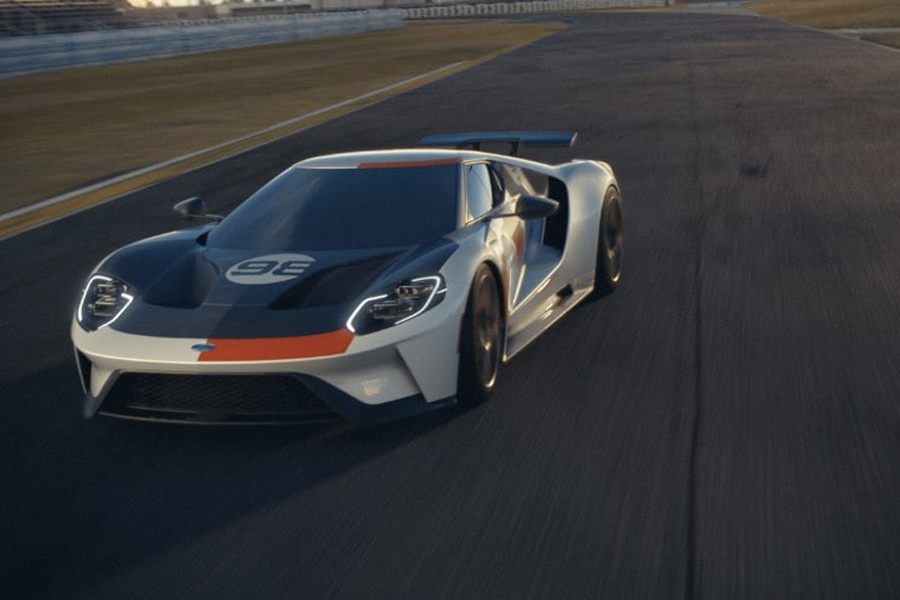 You'll also like:
Lister Stealth Teased as the World's Fastest SUV
Mil-Spec's Hummer H1 Lives Up to Its Potential
Fisker's Electric Off-Road SUV Handles Military & Rescue Operations