Hennessey Shoots for the Record with 1,817HP 2021 Venom F5
"Our customers love speed, so we're fired up to push the boundaries of what's possible to attempt the world's fastest production car record, but the Venom F5 is about more than just speed and power," Hennessey Special Vehicles' team of hypercar developers says. "This car will handle superbly, quality is exceptional, there are more than 3,000 bespoke parts, materials are exquisite, everything is a fitting tribute to 30 years of the Hennessey brand."
You'll also like:
Check Out the Wang on AC Schnitzer's BMW M3 Competition
F1 Champion Sebastian Vettel Sells Ferrari Collection in Just 72 Hours
Harley-Davidson's World First Pan America 1250 Unveiled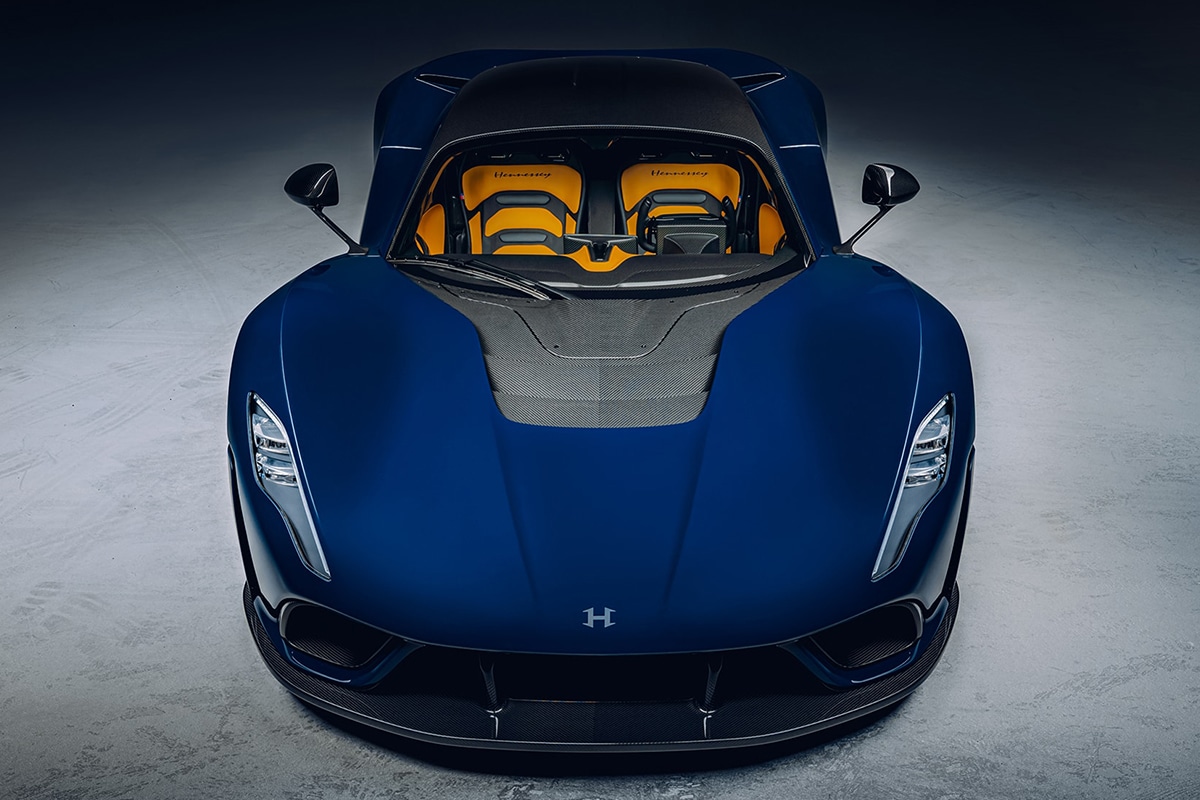 The 2021 Venom F5 is indeed a fitting tribute, and it certainly pushes past any boundaries, in large part thanks to its 1,817 horsepower. That power comes from a 6.6-litre twin-turbocharged V8. Given that the car only weighs 1,360 kg (thanks to its prolific use of carbon fibre), the power to weight ratio comes out to 1.34 horsepower per kg—that's more than any other road car out there.
The engine is a rear-mid-mounted beast that sends its power to the rear wheels. Adding even more to the exceptional performance of this car is its sculpted aerodynamic ducting, which helps it to achieve the lowest possible drag on the car. But why would you need that much power? If the answer isn't already apparent to you, then maybe this will suffice. The aim for the Venom F5 is to make a record attempt at exceeding 311 miles per hour on a two-way validated run for a production specification car.
The Venom F5 doesn't just come with a whole bunch of speed, it also comes with plenty of luxury. From the moment you open the butterfly door, you'll see an interior decked out in carbon fibre and leather. The wheel features tactile controls for the lights, wipers, and turn signals, as well as controls for the Sport, Wet, Drag, Track, and F5 driving modes. The 7.0-inch instrument display cluster was inspired by a jet fighter, and changes according to the drive mode selected. The F5 accommodates two people, each sitting comfortably in leather-clad, carbon-fibre bucket seats.
Hennessey hasn't shared pricing information yet, but the Venom F5's predecessor went for $1.2 million before options. Comparing the similar Bugatti Chiron Super Sport 300+ or the Koenigsegg Jesko, you can expect the price to go somewhere between the respective $3.9 million and $2.8 million.
---
Featured Video from Man of Many
---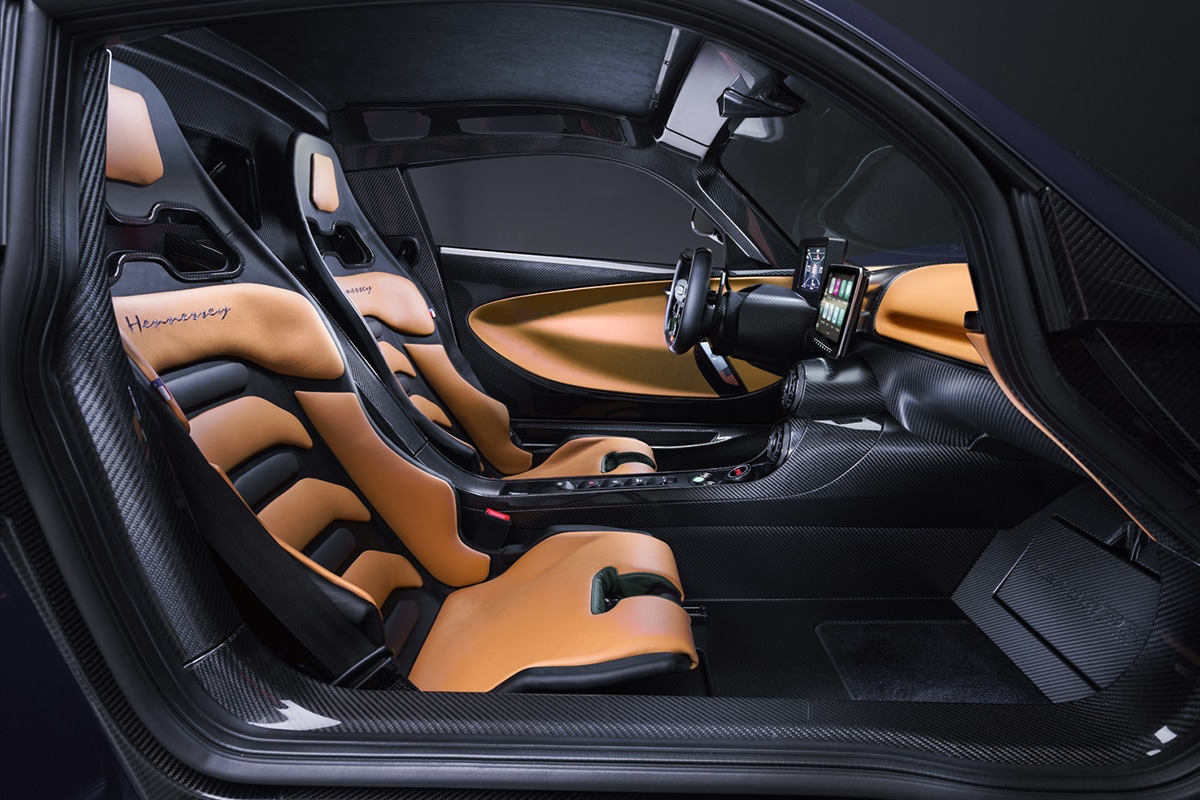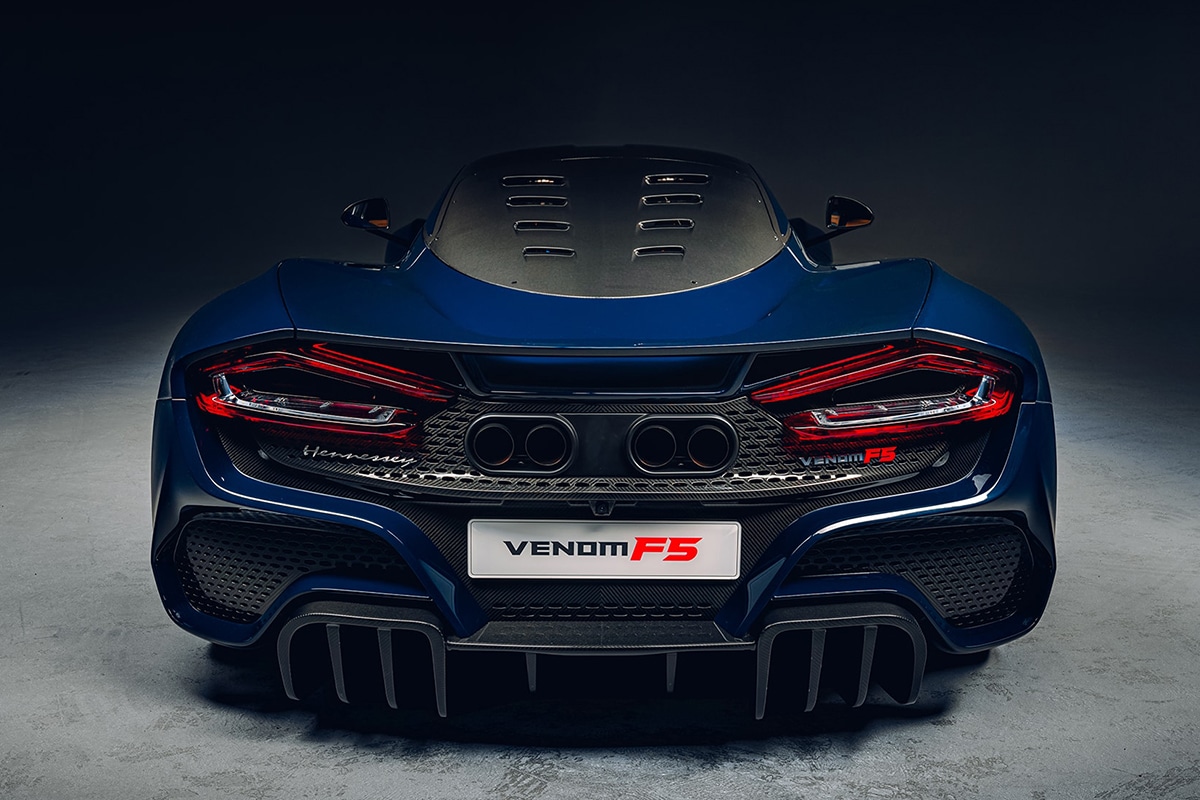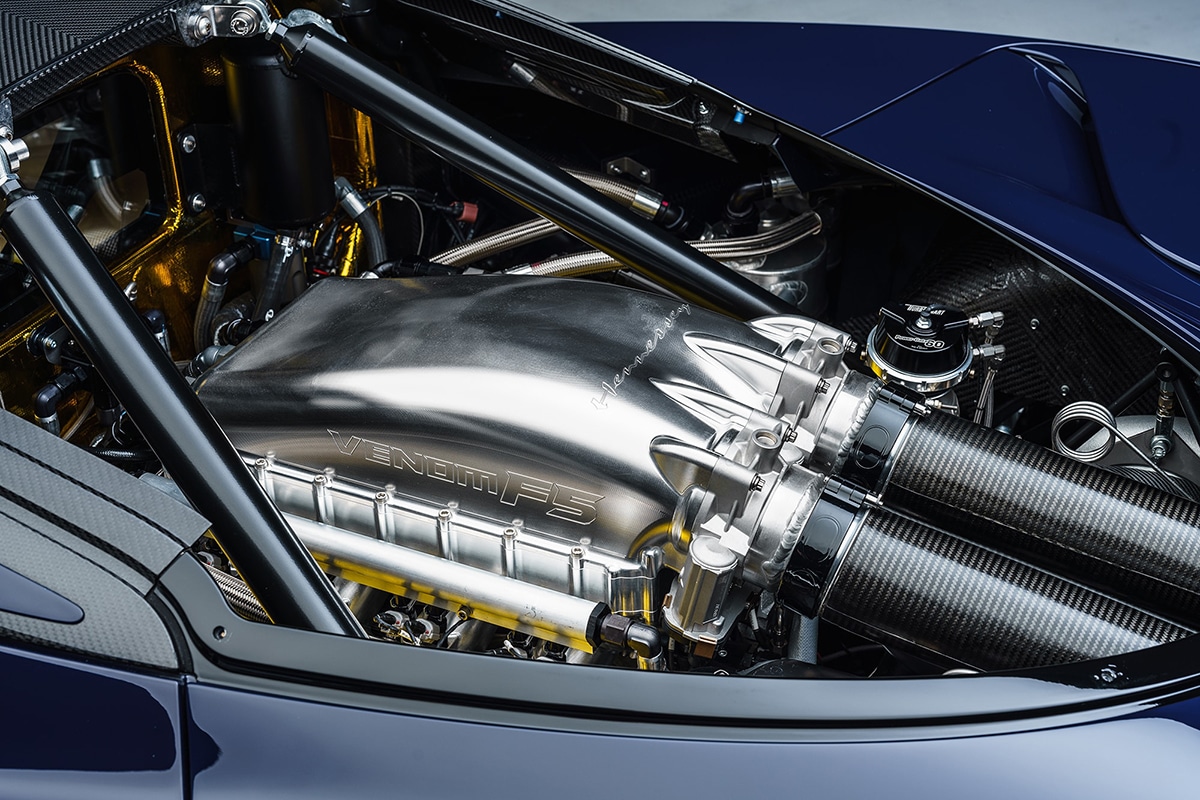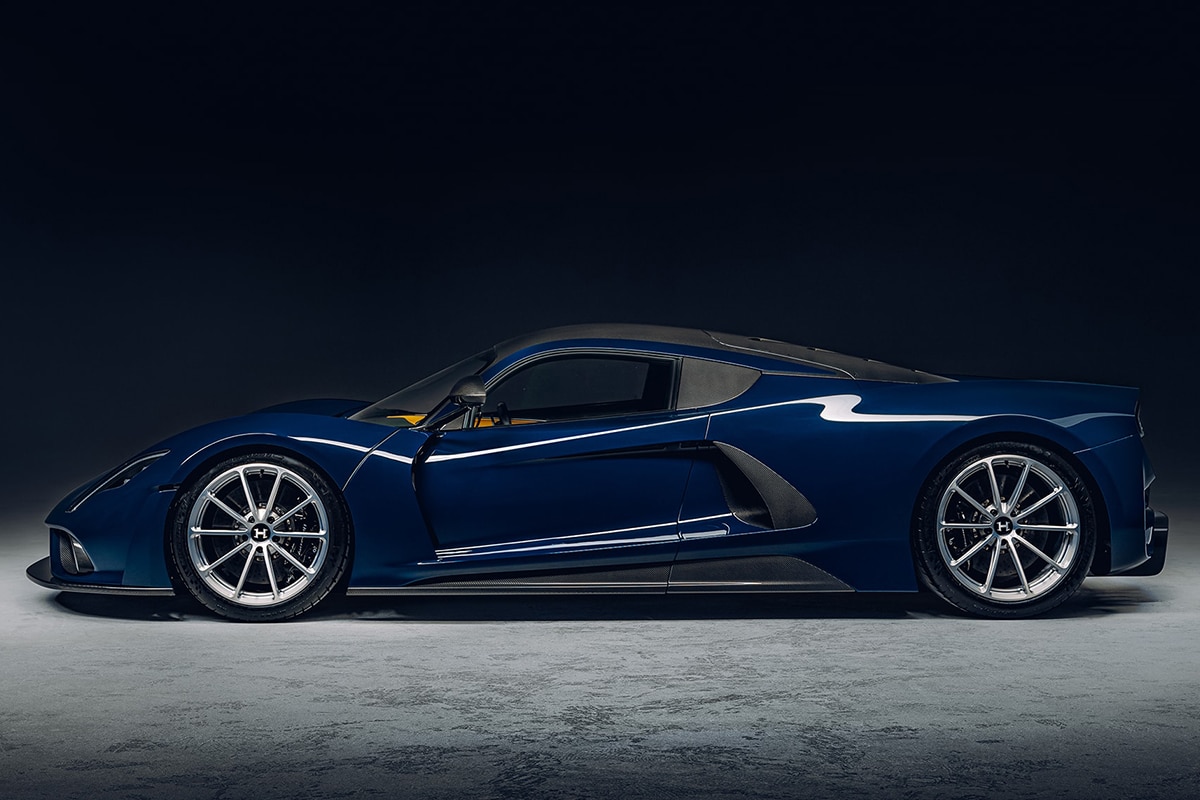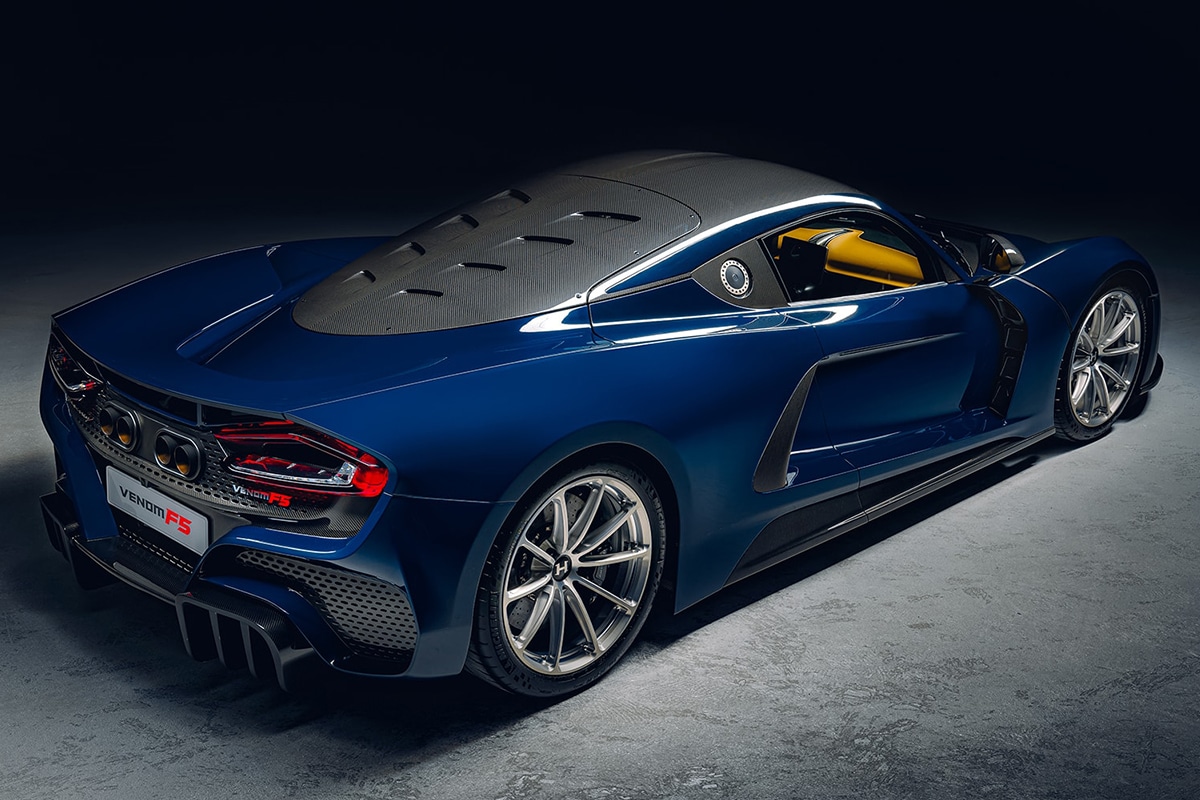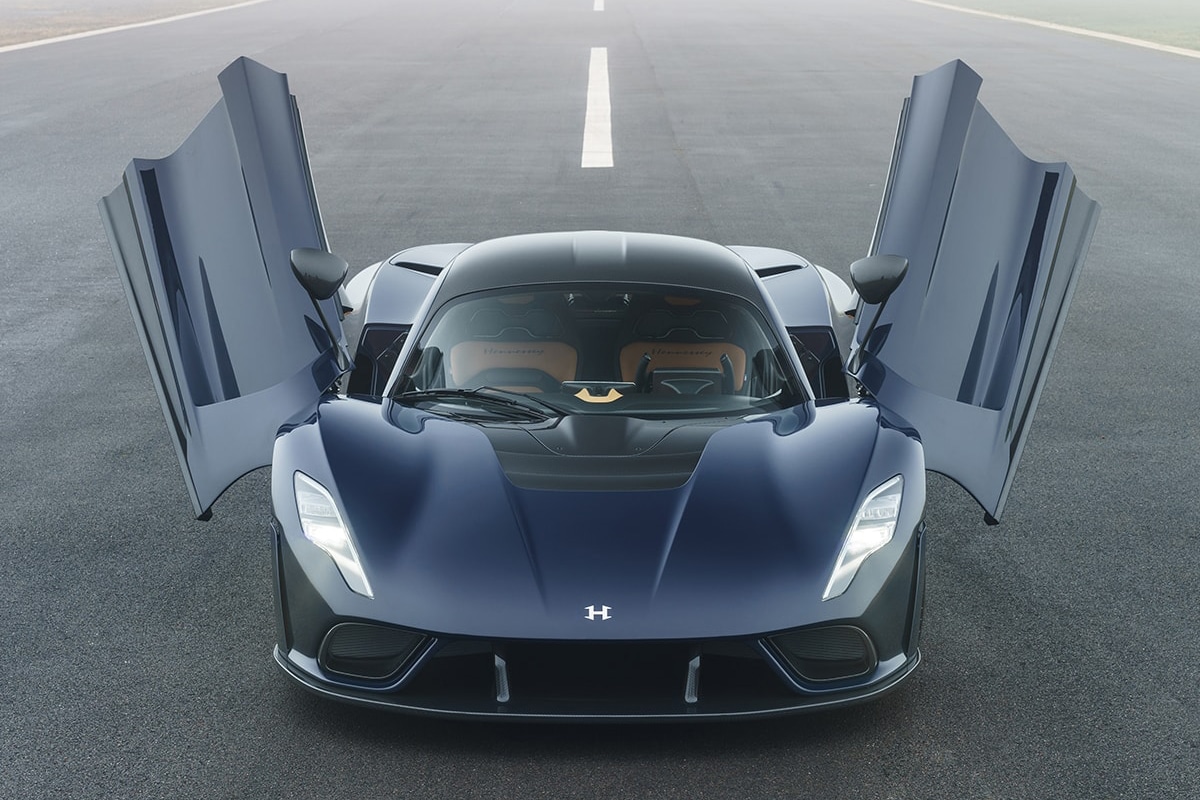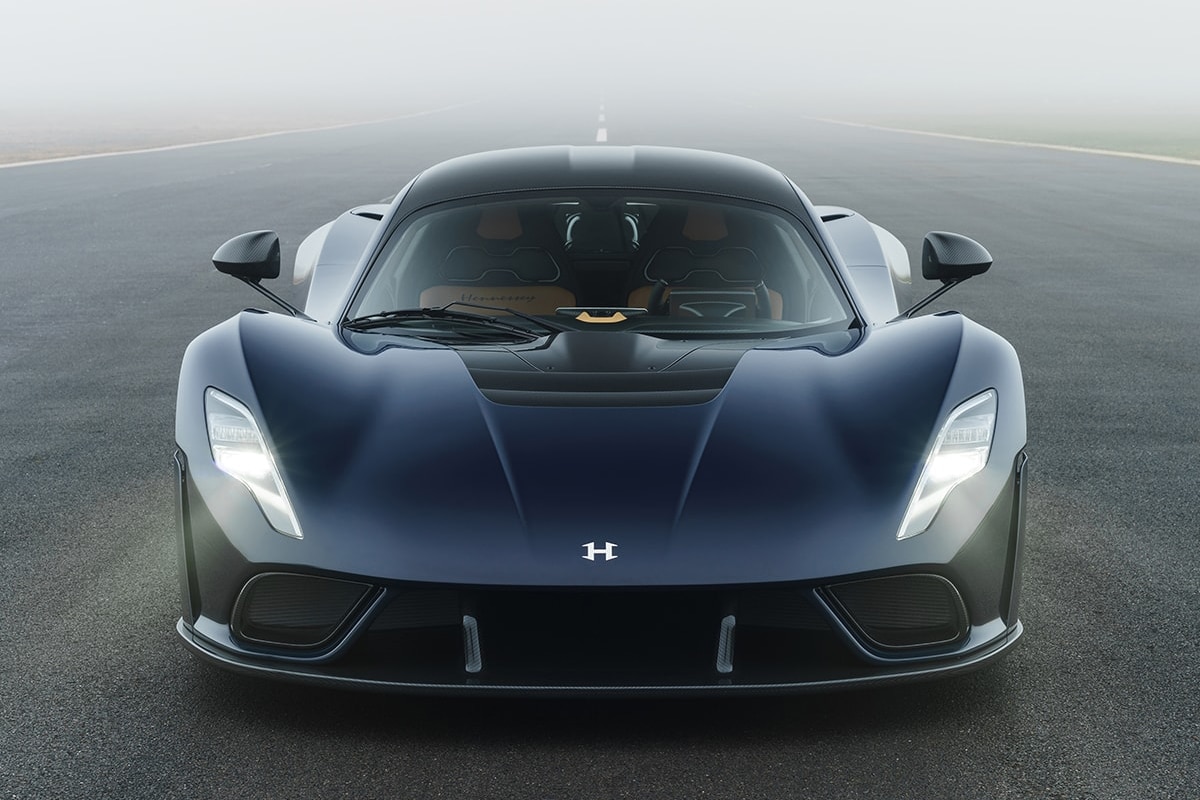 You'll also like:
Rolls-Royce's Incredible Landspeed Collection Resurrects a 'Forgotten Hero'
F1 Champion Sebastian Vettel Sells Ferrari Collection in Just 72 Hours
Harley-Davidson's World First Pan America 1250 Unveiled
---
Featured Video from Man of Many