2021 Jaguar F-Pace is All About Luxury Performance
With added luxury features, seamless connectivity and high-performance hybrid drivetrains,  the 2021 Jaguar F-Pace is shaping up to be a must-have SUV.
The new exterior design gives the F-Pace a bolder look thanks to a sculpted hood and fewer lines at the front. The front bumper features redesigned air intakes and dark mesh details that visually widen the SUV. Jaguar says the elements work in conjunction to create a more performance-focused look. The rear bumper and sculpted tailgate add even more visual pleasantries.
You'll also like:
Aston Martin V12 Victor is an Incredible One-Off Manual Muscle Car
Aston Martin V12 Vantage: Sold Out Stunner Will Be Last of its Kind
15 Best SUVs for Men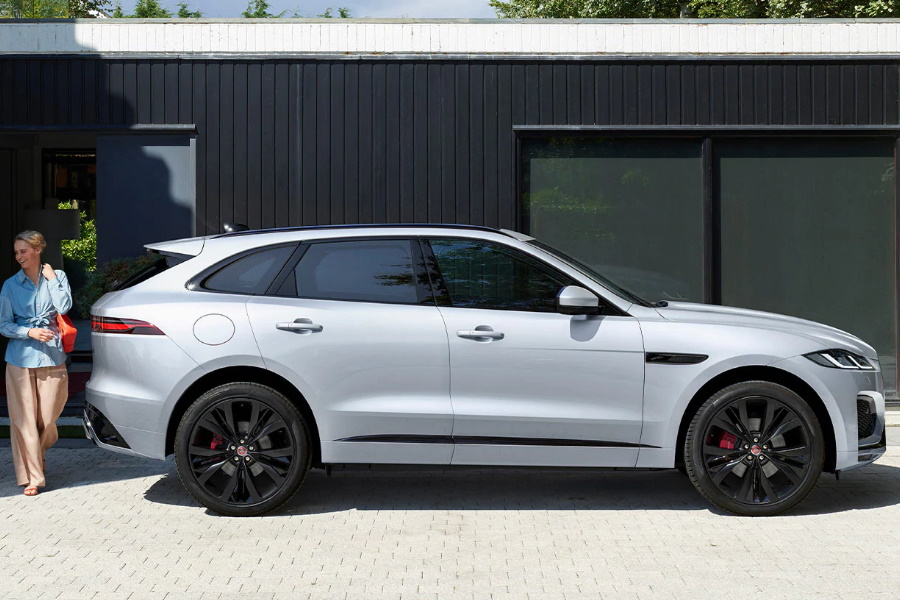 Under the hood, potential owners can choose between three turbocharged, hybrid engine configurations, each mated to an eight-speed automatic transmission. The top-of-the-line 395-horsepower six-cylinder configuration is capable of accelerating to 60mph (100km/h) in 5.1 seconds. The base model, with its 246-horsepower four-cylinder engine, can hit the same distance in 6.9 seconds.
Moving inside, the new cockpit design places greater focus on the driver, offering enhanced connectivity and refinement. A centrally-mounted, 11.4-inch curved-glass HD touchscreen controls the infotainment system with simplified menus so drivers can access common tasks in two taps or less. The central screen complements a new 12.3-inch HD Interactive Driver Display with enhanced graphics and a configurable layout for full-screen navigation mapping with turn-by-turn instructions, digital dials, media, contact list or infotainment details.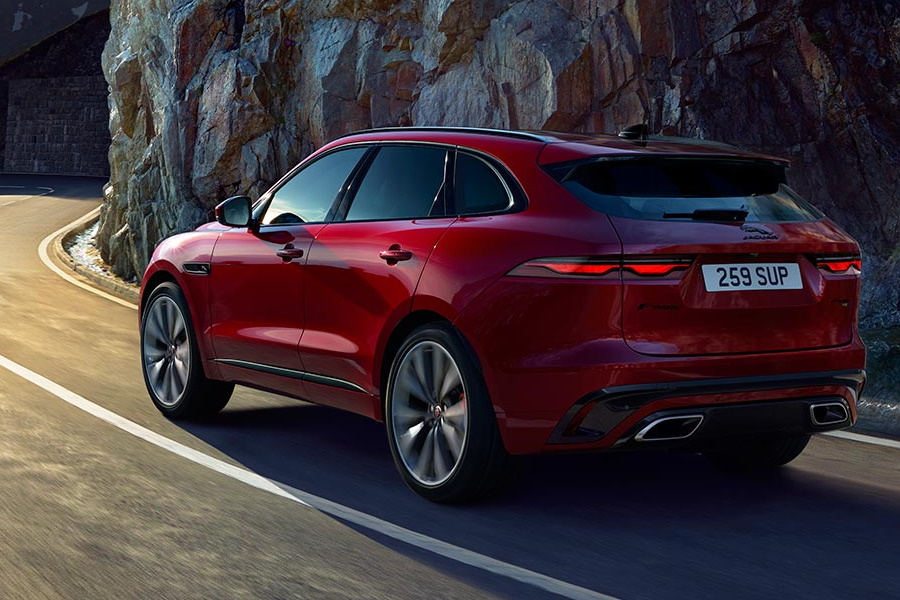 Comfort is enhanced through interior design that seemingly widens the cabin. A new centre console sweeps up to the instrument panel and incorporates a wireless charger and greater storage space. The Jaguar F-Pace also introduces new seats that feature wider cushioning, massage functions and enhanced coverage of the heated and cooling areas.
The elevated luxury applies across the interior lighting with an upper light strip encircling the front of the cabin, and the lower lighting zone uses a softer waterfall effect. The new F-Pace also introduces Active Road Noise Cancellation, which constantly monitors vibrations from the road surface and calculates the opposite phase sound wave needed to remove the noise heard by the occupants. Engine Noise Cancellation helps isolate the cabin from unwanted engine noise for quieter travelling.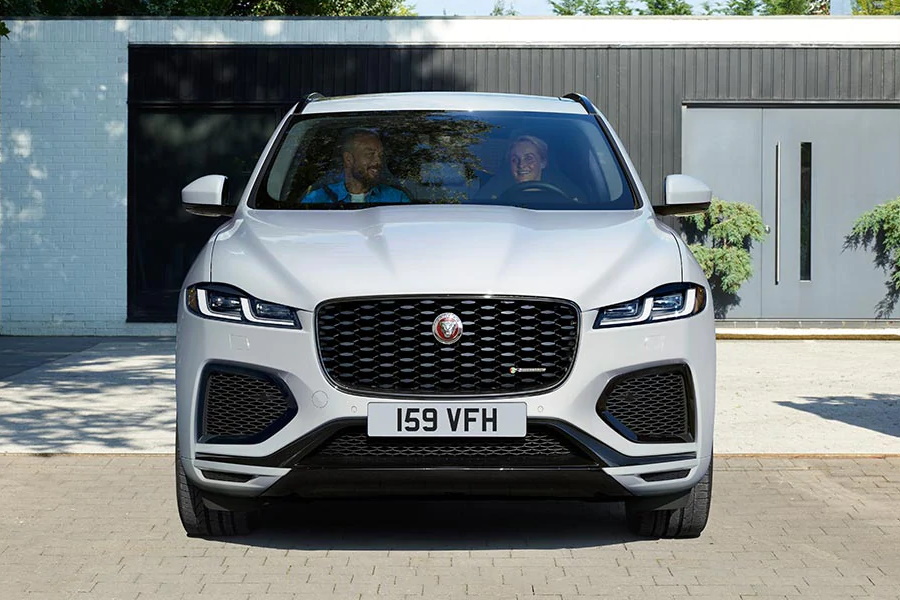 Authentic interior finishes include open-pore wood veneers, a "piano lid" formed across the width of the instrument panel, laser-etched mid-line speaker frets and the metallic rotary dial of the Jaguar Drive Control. The Drive Selector features a nod to Jaguar's British heritage as it's finished with "cricket-ball" stitching.
For those of us who are serious about sustainability, you will be pleased to know that the SUV is constructed using recycled aluminium from closed-loop manufacturing for part of Jaguar's input towards a world of zero emissions.
The 2021 Jaguar F-Pace Australian prices start at $74,990 and works up to $109,150 plus on-road costs.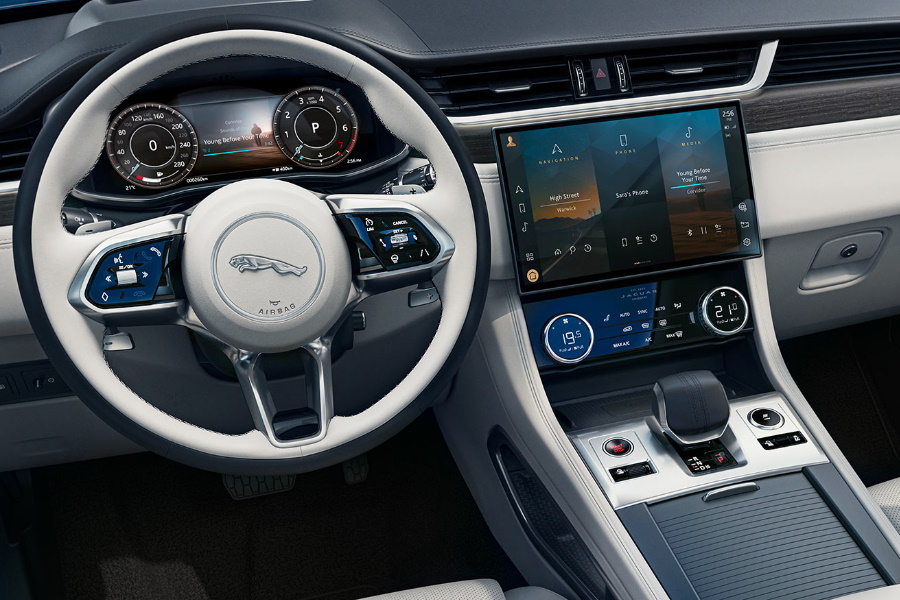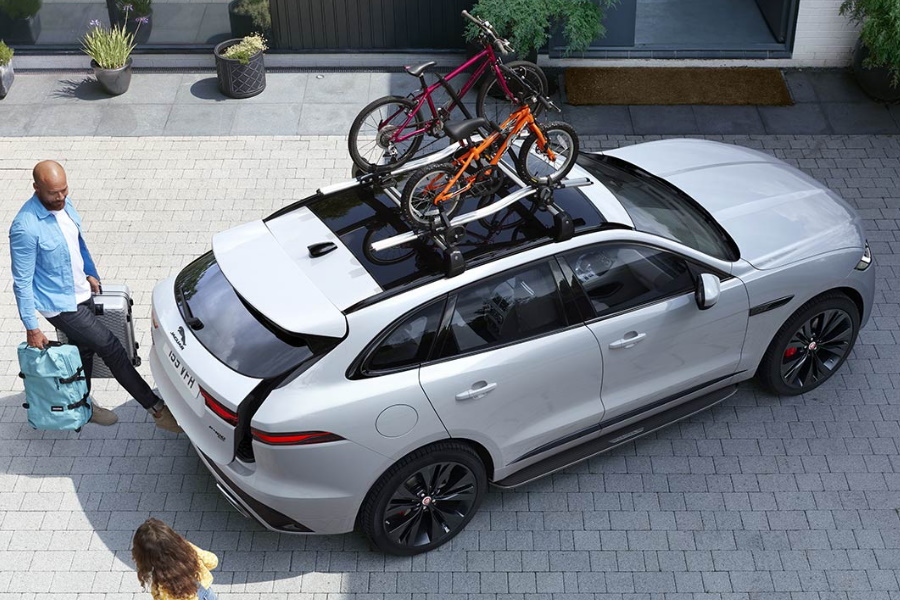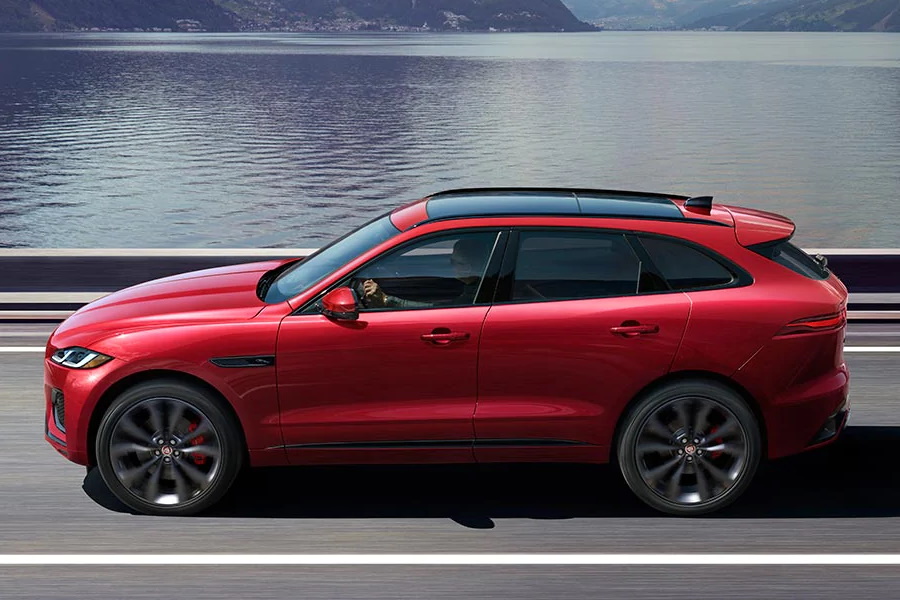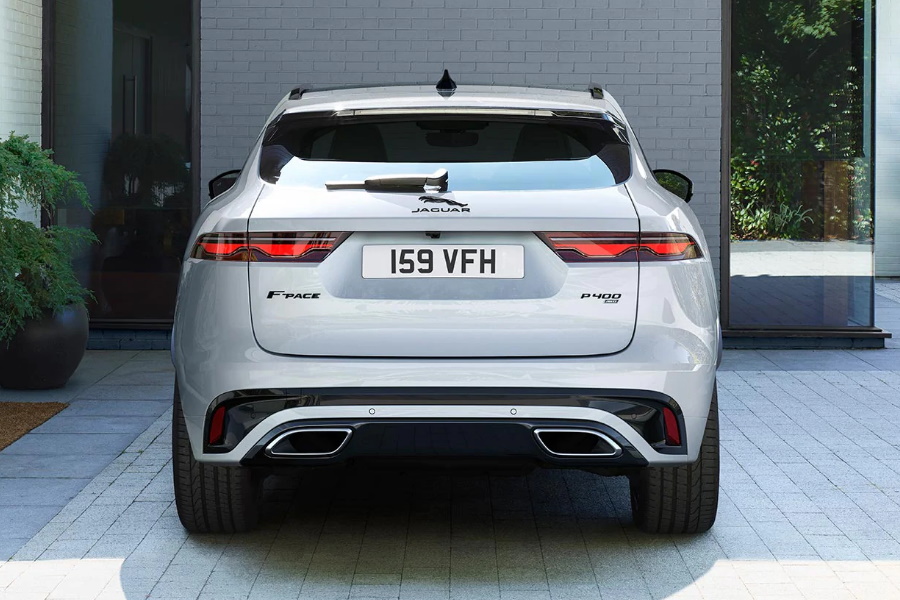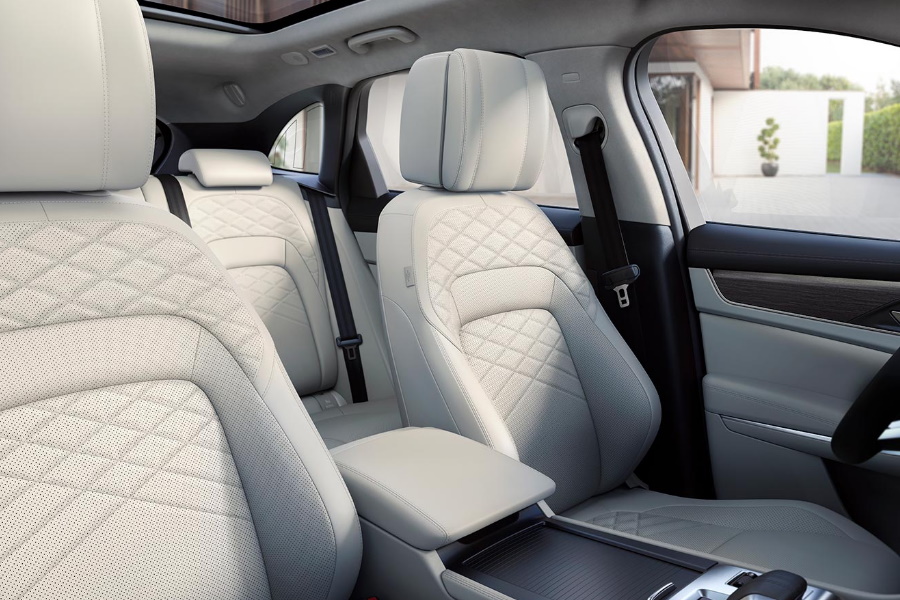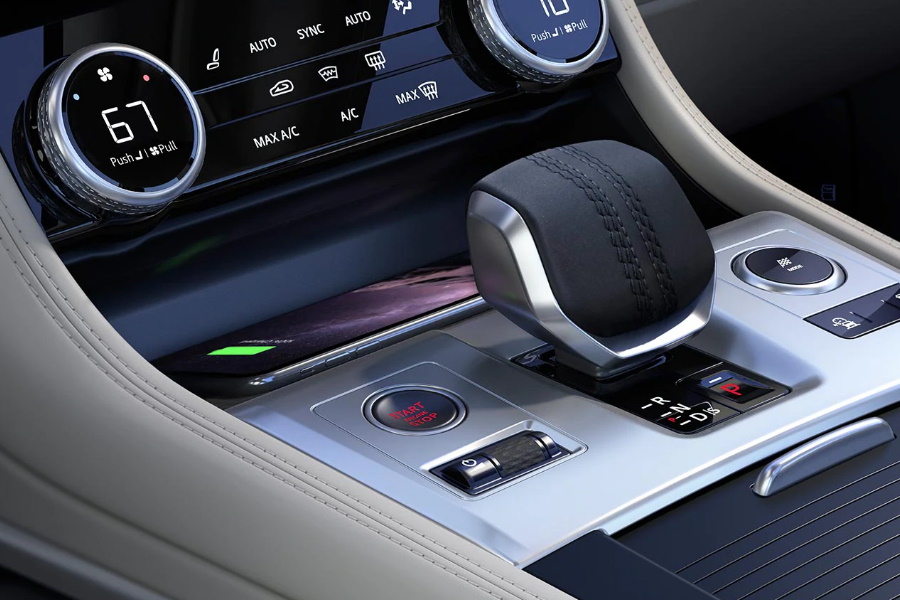 You'll also like:
Aston Martin V12 Victor is an Incredible One-Off Manual Muscle Car
Post Malone's Insanely Rare Bugatti Chiron is Up For Grabs
15 Best SUVs for Men