2021 Mustang Mach-E California Route 1 is Ford's Longest-Range EV
Ford is looking to usher in a new era of electric vehicles, and to do so they needed a "spokescar" that could stand up to competitors like Tesla. With a library of successful vehicles at its disposal, Ford landed on using the Mustang moniker, dubbing their first all-electric crossover the 2021 Mustang Mach-E.
You'll also like:
$400,000 SAIC Maxus V90 Villa Edition RV is a 2-Storey Mansion on Wheels
Porsche Goes Bigger and Faster for New 911 GT3 Cup
9 Incredible Australian Road Trips For Car Enthusiasts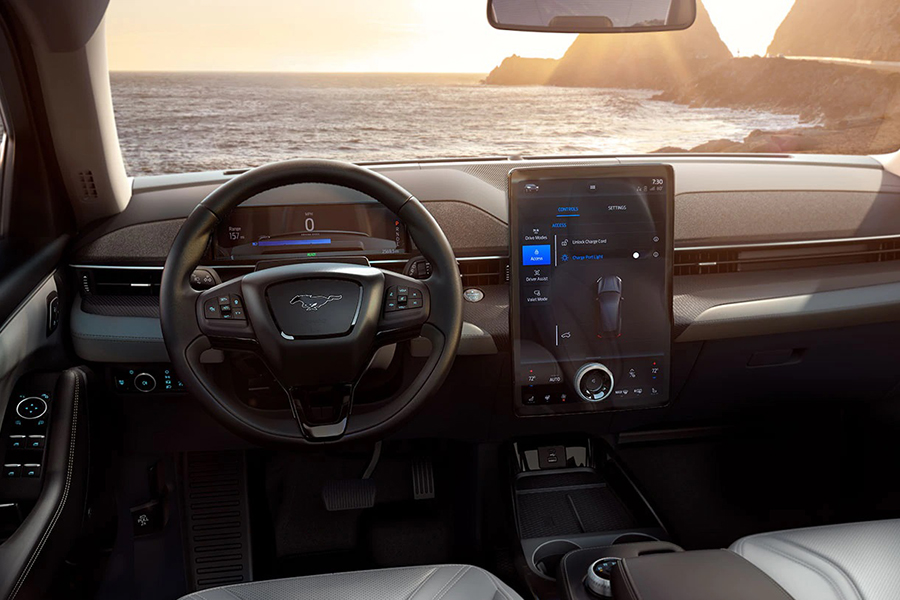 What's in a name? For Ford, "Mustang" represents the epitome of style and performance. Add on the "Mach" designation, and you're paying homage to the iconic Mustangs of yore. Having a name of such historic significance, however, means you need to live up to the reputation. And the Mustang Mach-E is ready to do just that.
The Mach-E will come with either an electric motor mounted on the rear axle or motors mounted on both axles, creating either a rear-wheel drive or an all-wheel-drive model. Standard range for the Mach-E comes from a 75.7 kWH battery or you can get the extended range model that boasts a 98.8 kWh battery pack. Those packs should give you between 210 to 300 mile of range, and they come with fast-charging capability. Should you choose the all-wheel-drive option, you'll have 480 horsepower and 634 lb-ft of torque primed and ready to go. That power can take the Mach-E GT Performance from 0 to 60 miles per hour in 3.5 seconds.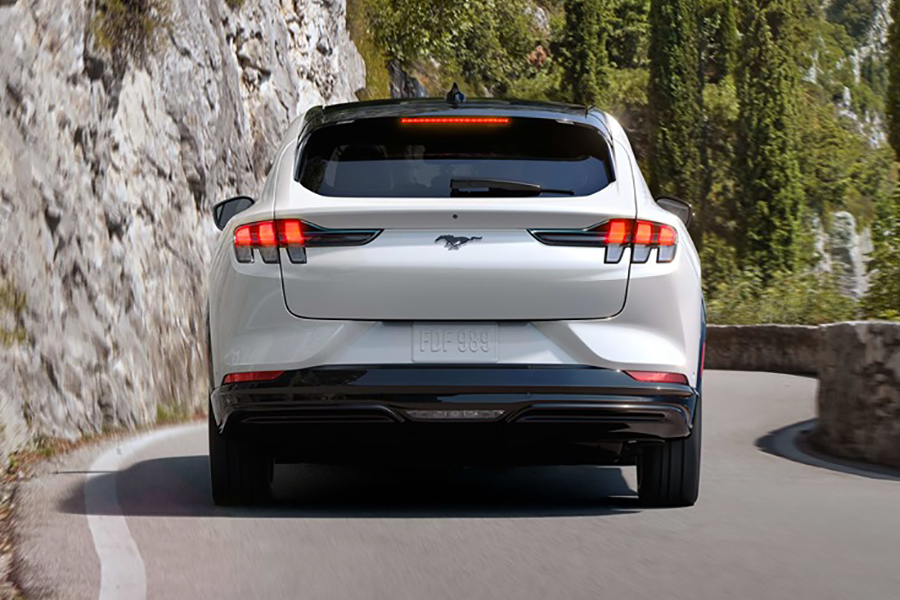 Even if you don't go with the performance model, you'll still get between 255 and 332 horsepower along with 305 to 417 lb-ft of torque. The Mach-E comes with adaptive dampers that you can adjust for ride firmness, which happens on wheels from 18 to 20 inches. Even better, the new Mach-E California Route 1 is set to deliver some seriously impressive results. The EPA-rated version can knock out 305 miles of range on a single charge, making it Ford's longest-running EV to date. While that does fall 21 miles short of the Tesla Model Y, you can't say it isn't a step in the right direction for Ford.
In the cab, the Mach-E offers plenty of space for passengers and cargo. A streamlined dashboard displays a digital gauge cluster as well as a vertically mounted touchscreen. The ambient lighting can be customised, the front seats and steering wheel are heated, and there's a panoramic sunroof. The infotainment system supports Apple CarPlay and Android Auto, and can act as a mobile WiFi hotspot. Depending on the model you choose, the Mustang Mach-E goes for USD$43,995 to USD$61,600.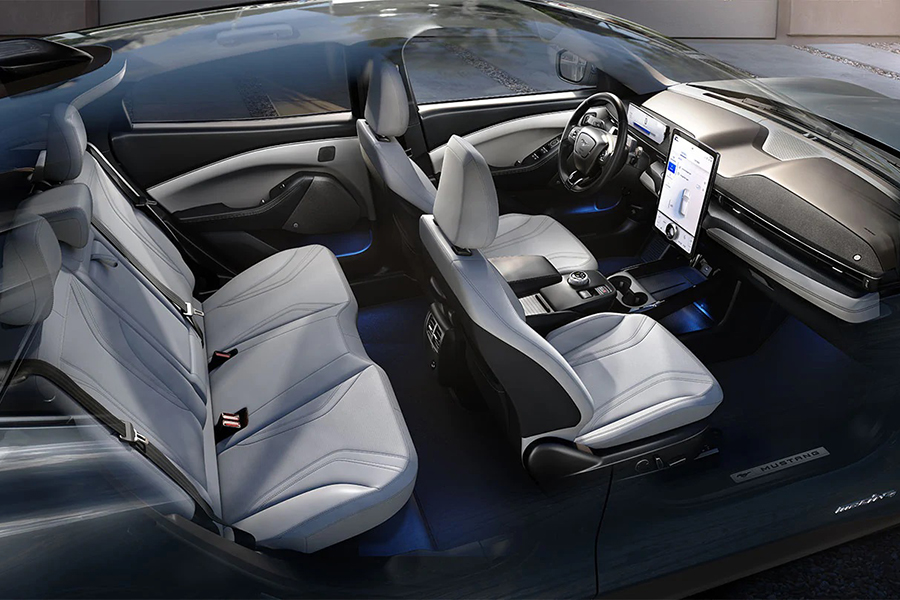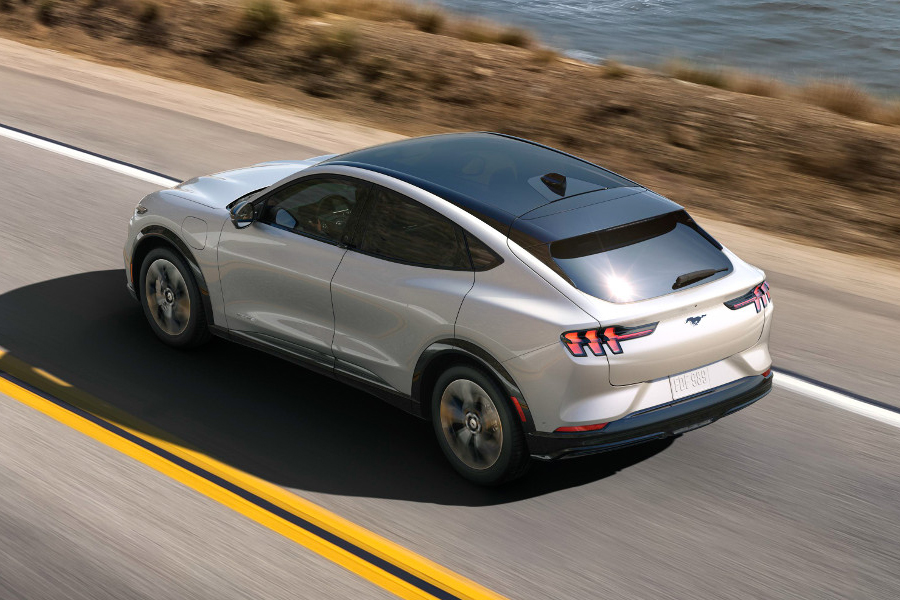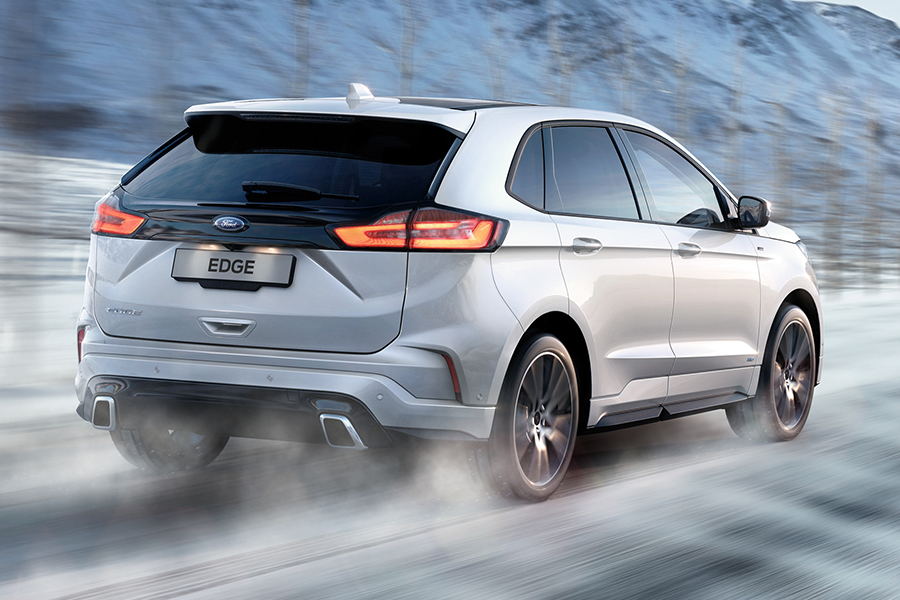 You'll also like:
Kahn Auto Combines Old and New in Land Rover Defender
Porsche Goes Bigger and Faster for New 911 GT3 Cup
Aston Martin Gets Dusty with Pastel Collection