The All-New Porsche 911 GT3 is a 9000rpm Naturally-Aspirated Weapon
Say hello to the 2022 Porsche 911 GT3. Ain't she beautiful. But be careful. Screaming along Nuerburgring 17 seconds quicker than its predecessor with a top speed of 320km/h, the latest effort from the German icon will have you on the edge of your seat, begging to experience more of its swan-neck rear wing. Once inside, you'll enjoy a six-speed manual gearbox with 9,000rpm and a 375kW 4.0-litre flat-six engine. Hot damn, this one looks tidy.
You'll Also Like:
2015 Lamborghini Veneno Roadster Owned by Saudi Royalty is up for Auction
Ares Custom 1991 Porsche 911 Turbo is a One-Off Restomod Beauty
TAG Heuer Teams Up with Porsche for the Ultimate Carrera Racing Chronograph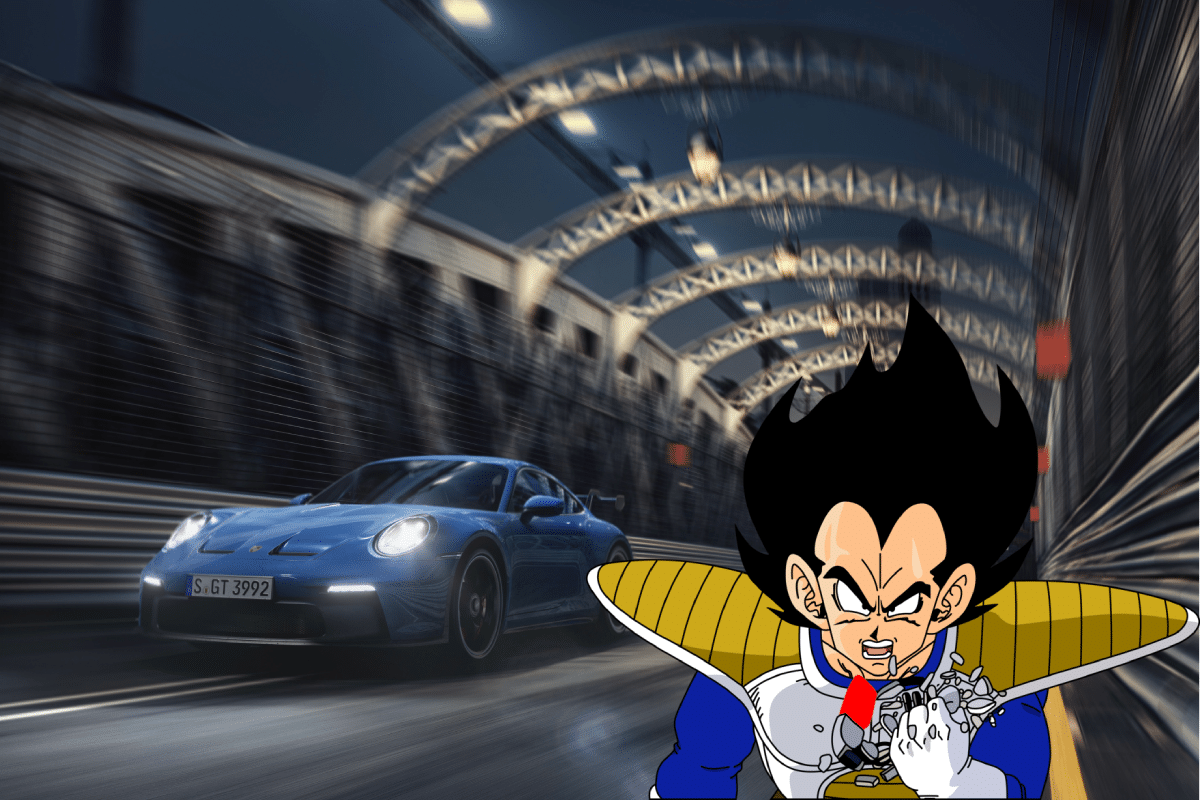 The seventh edition of this almighty vehicle takes high-performance sports car engineering to the next level. A self-described "brilliant driving machine," the 2022 Porsche 911 GT3 is both a race car and sports car all in one. Take it through the city for everyday use during the week, then hit the circuit on the weekend. Powered by a 375 kW four-litre six-cylinder boxer engine, the 2022 Porsche 911 GT3 takes its drivetrain from the 911 GT3 R, providing it with tried and tested endurance for both racing and commuting. Though don't think you can drive this one quietly through the neighbourhood. Thanks to its acoustically impressive, high-revving motor – which is virtually unchanged from the new 911 GT3 Cup – everyone will know who has the most powerful engine when you roll up in the 2022 Porsche 911 GT3.
Described as "by far the best production car" ever driven in the "Green Hell" by Porsche brand ambassador Jörg Bergmeister. It took development driver Lars Kern only 6:59.927 minutes to complete the entire 20.8-kilometre lap, smashing its Nuerburgring-Nordschleife lap record by over 17 seconds quicker than its predecessor.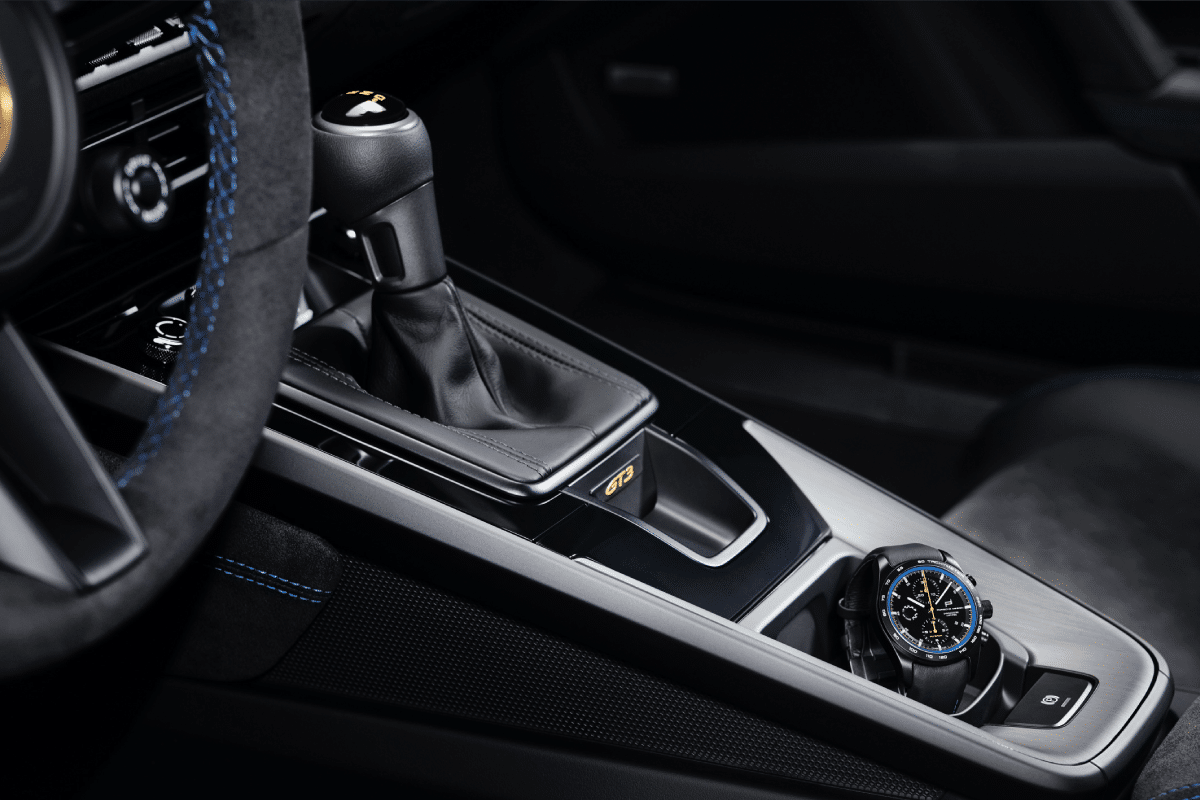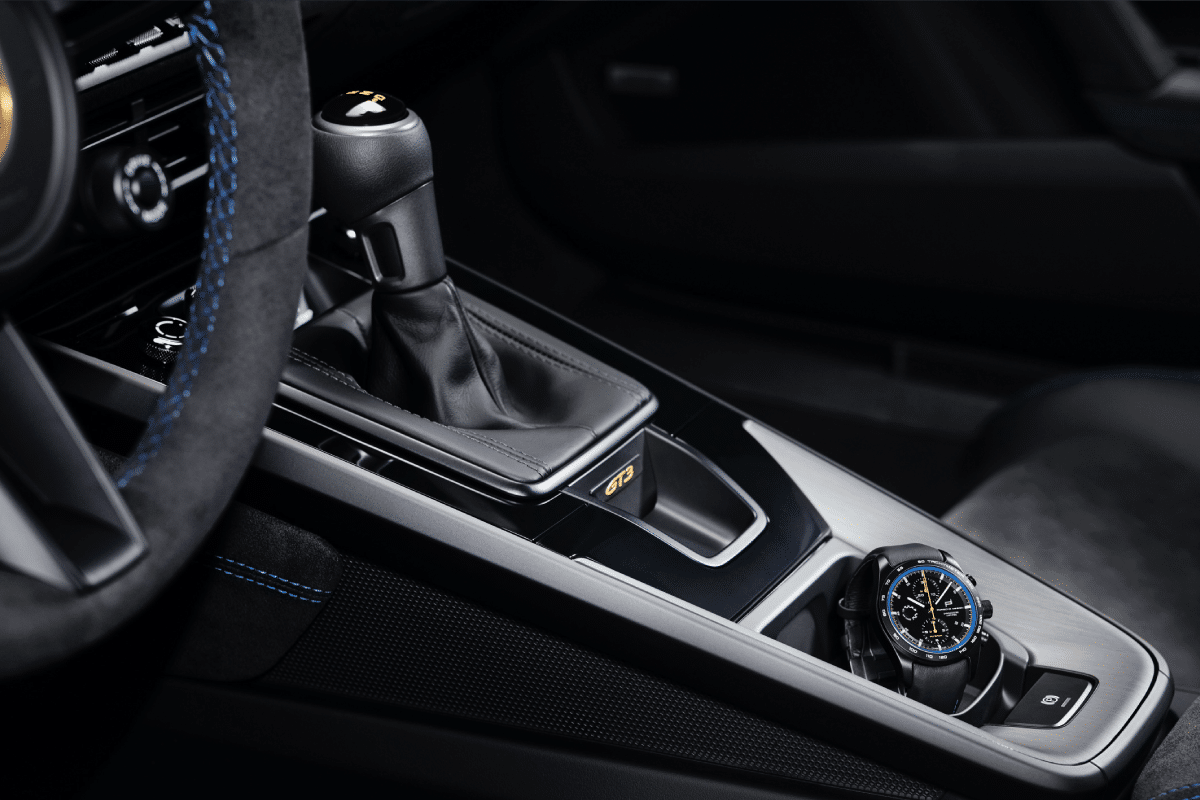 Inside the 2022 Porsche 911 GT3, you'll find more than a lavish Porsche Design interior. Because offered alongside this exclusive sports car will be the all-new 911 GT3 Chronograph from Porsche Design. Much like the car it is based on, this limited-edition timepiece features lightweight titanium and an individual winding rotor reminiscent of the wheels of the 911 GT3. And depending on which paint colour you choose for your brand new 2022 Porsche 911 GT3, you can do the same for the coloured ring of the dial. Who doesn't love a bit of matchy-match?
Complimented by a Sport Chrono stopwatch, a lightweight roof made of exposed carbon fibre, and exterior mirror tops made of carbon. There's even a darkened LED matrix for the main headlights matching the exclusive design rear lights in the back. And topping it all off are the painted wheel rims in either Guards Red or Shark Blue. While the car hasn't officially be released yet, Porsche has confirmed an Australian delivery is slated for the second half of the year. Until then, gents.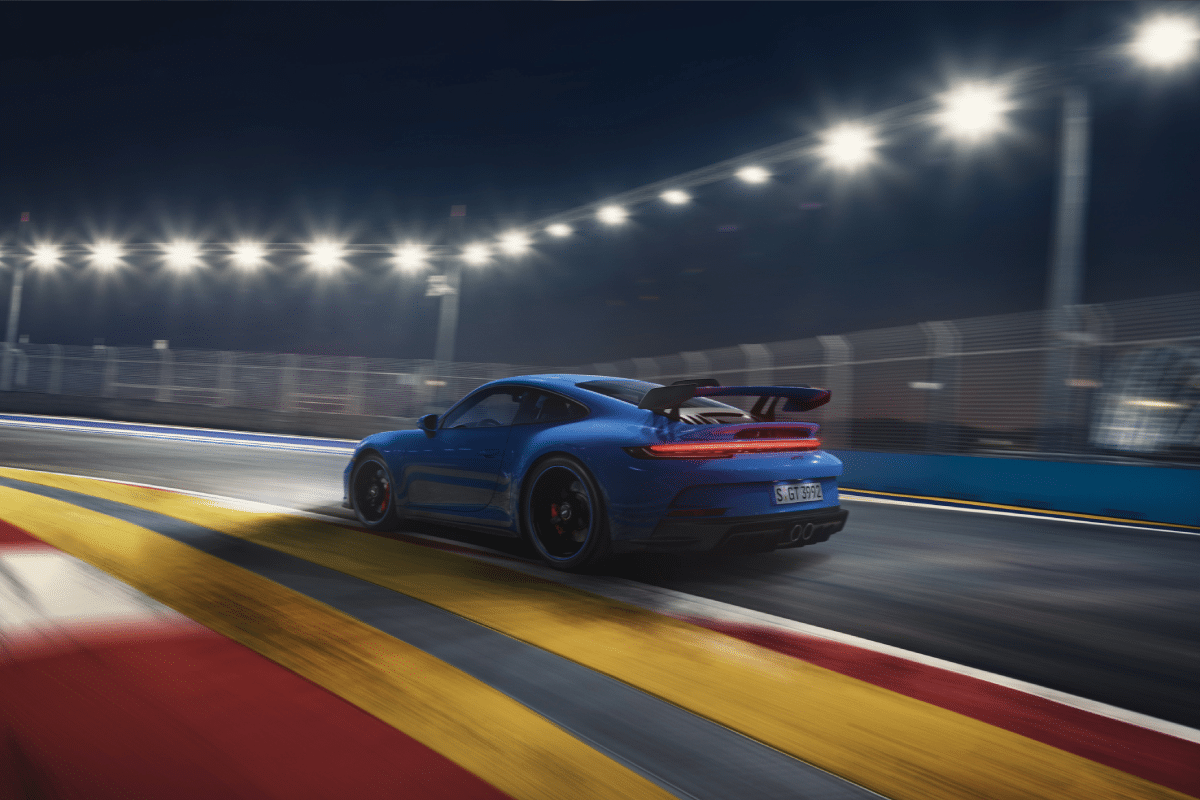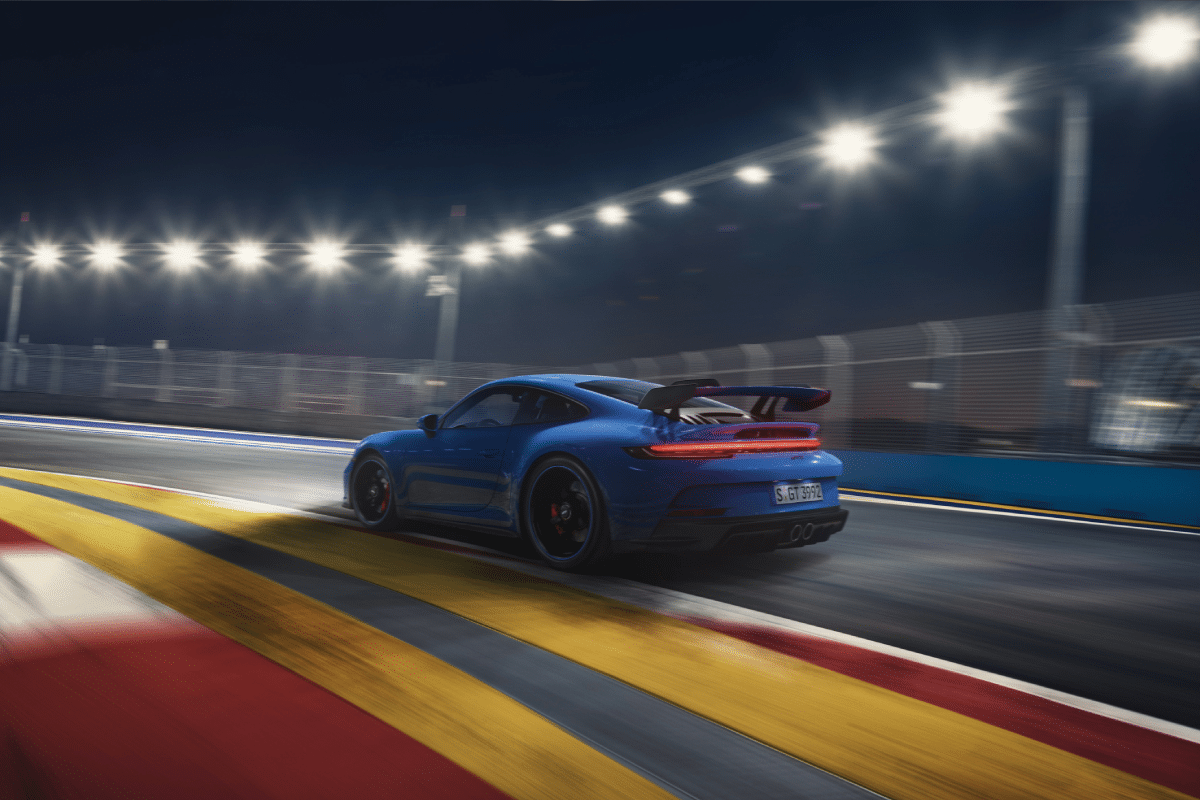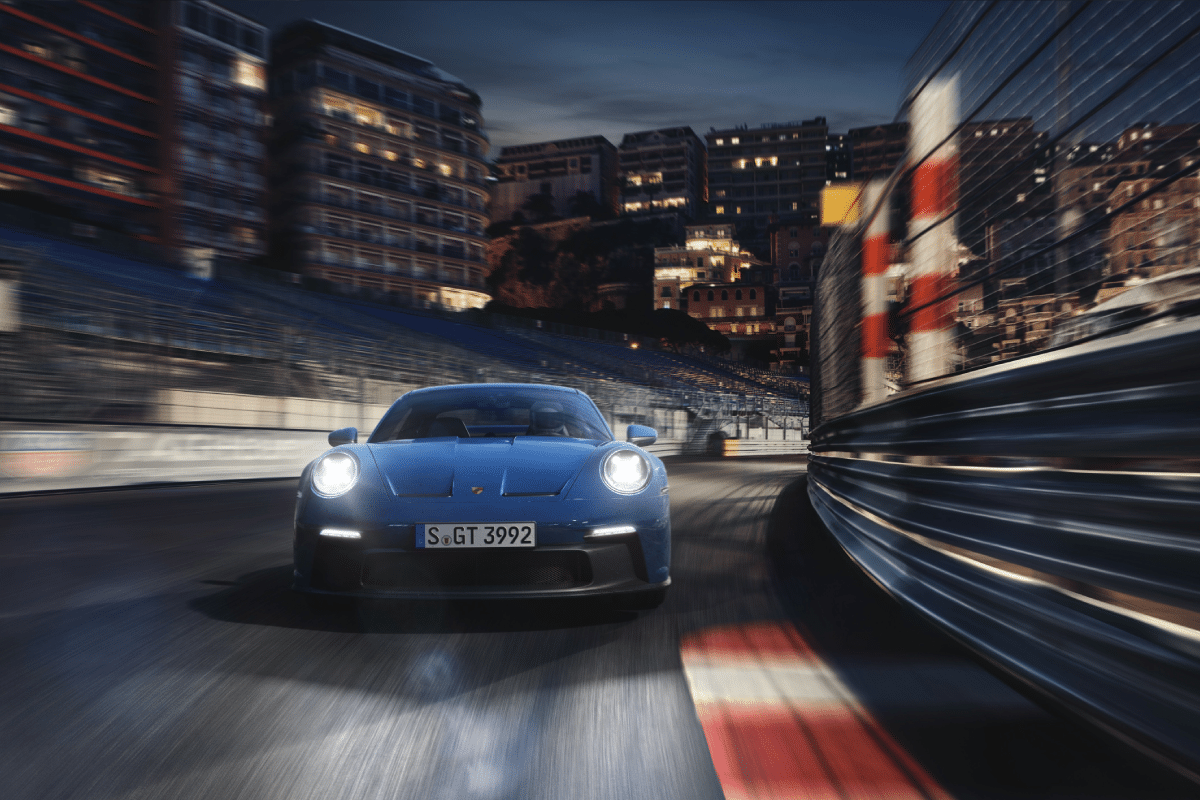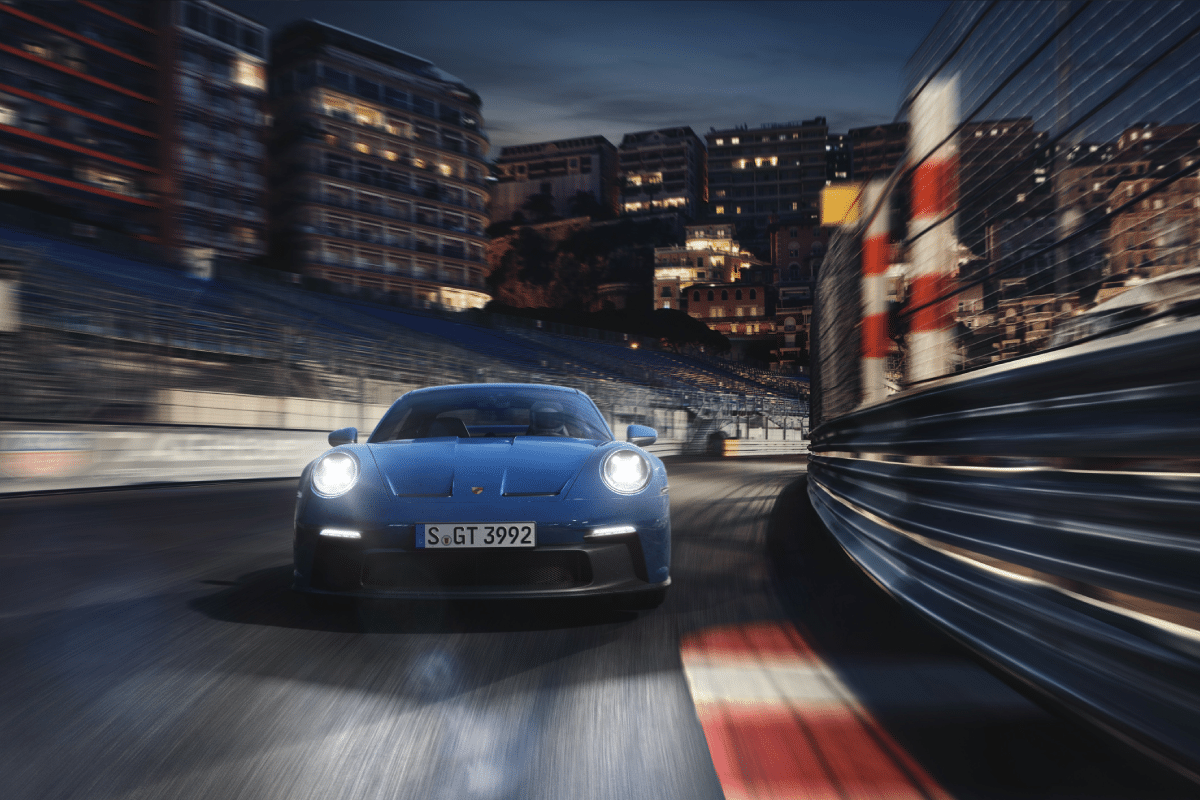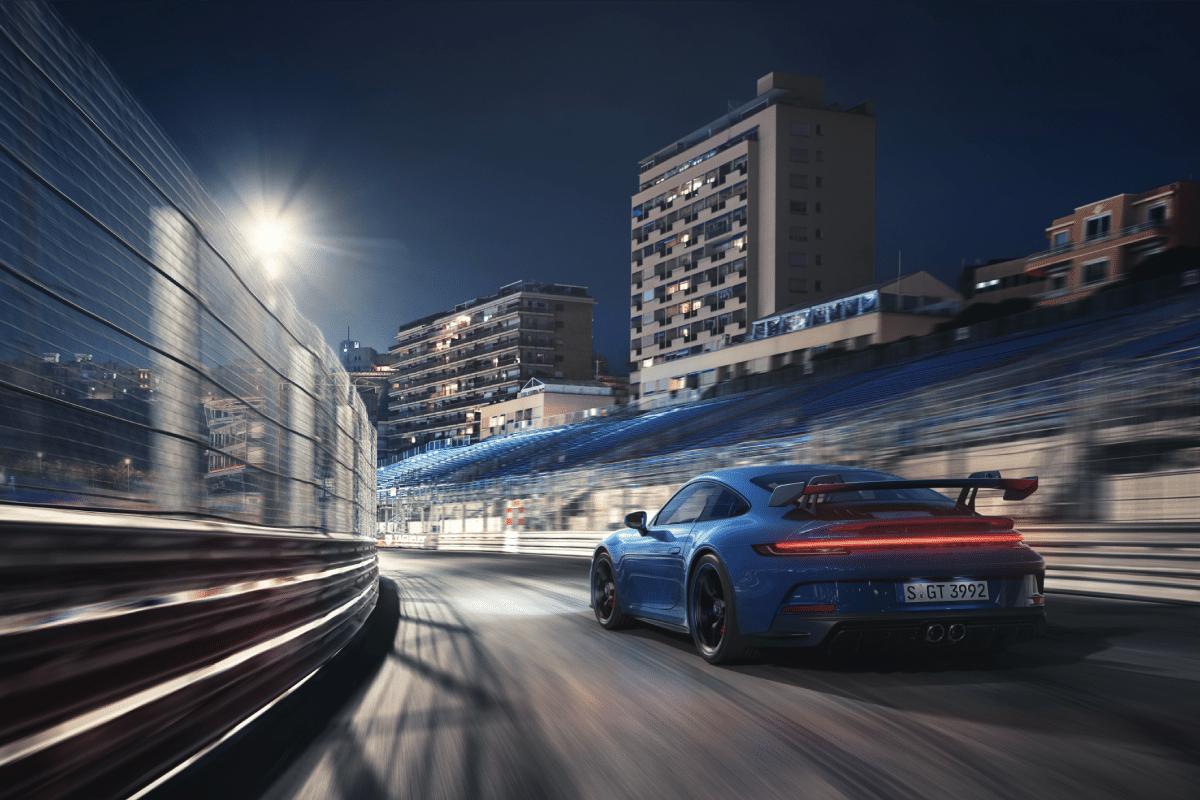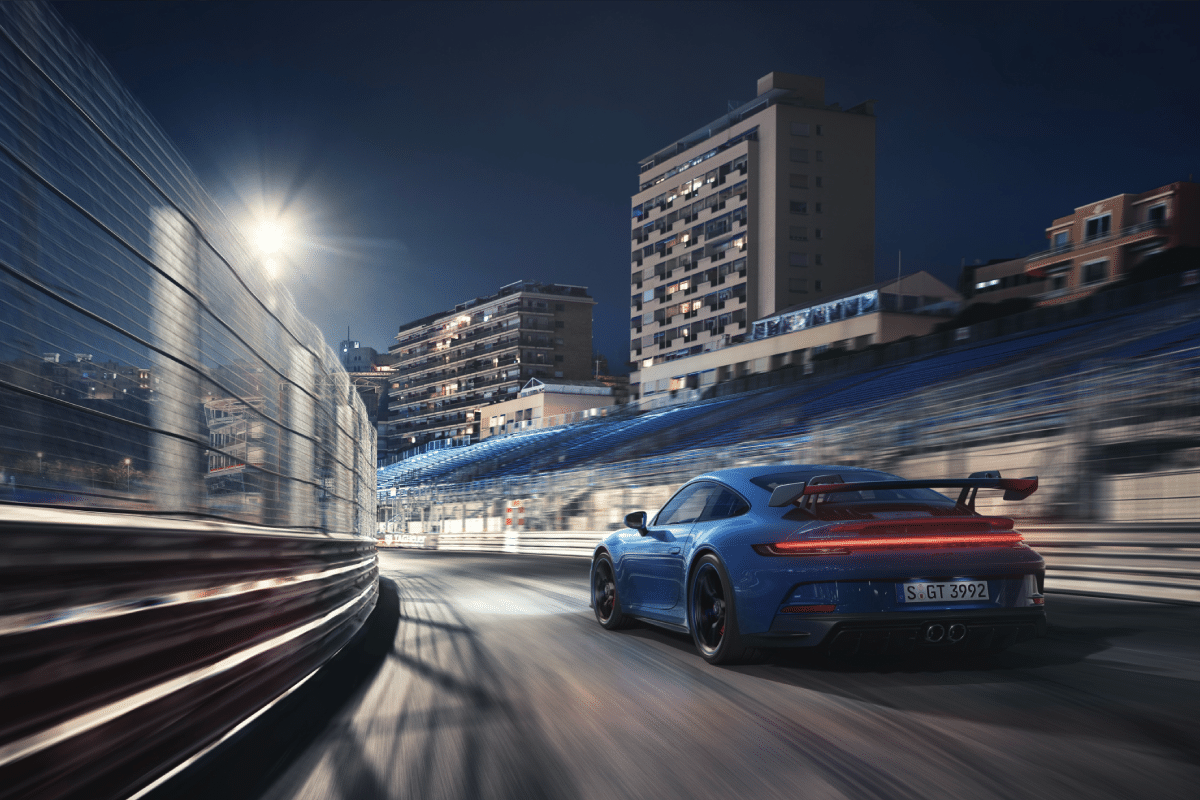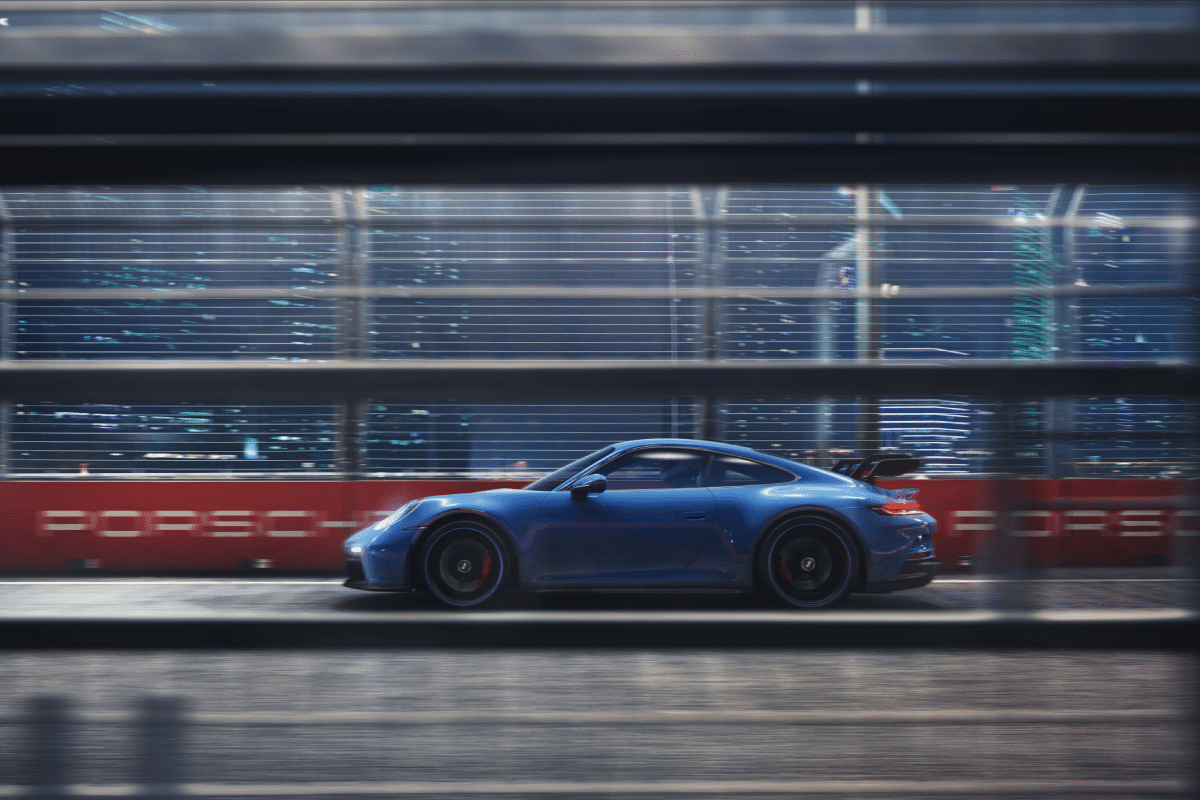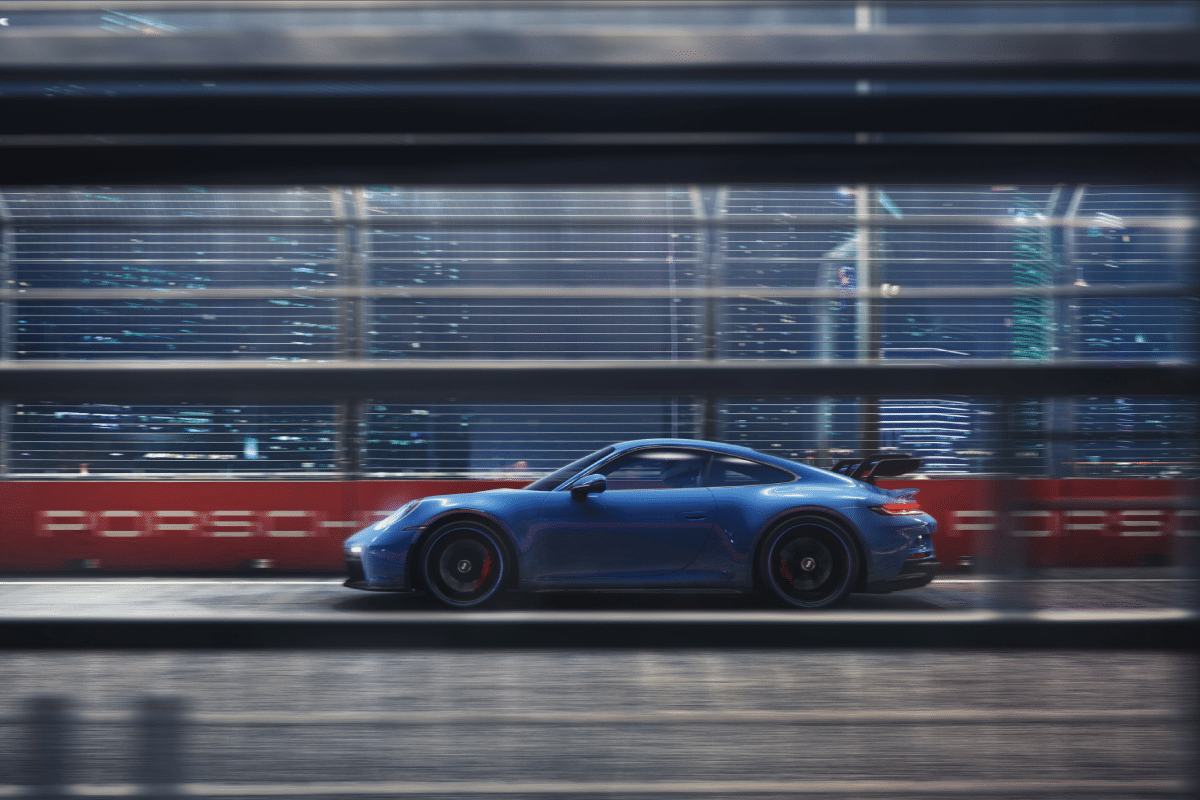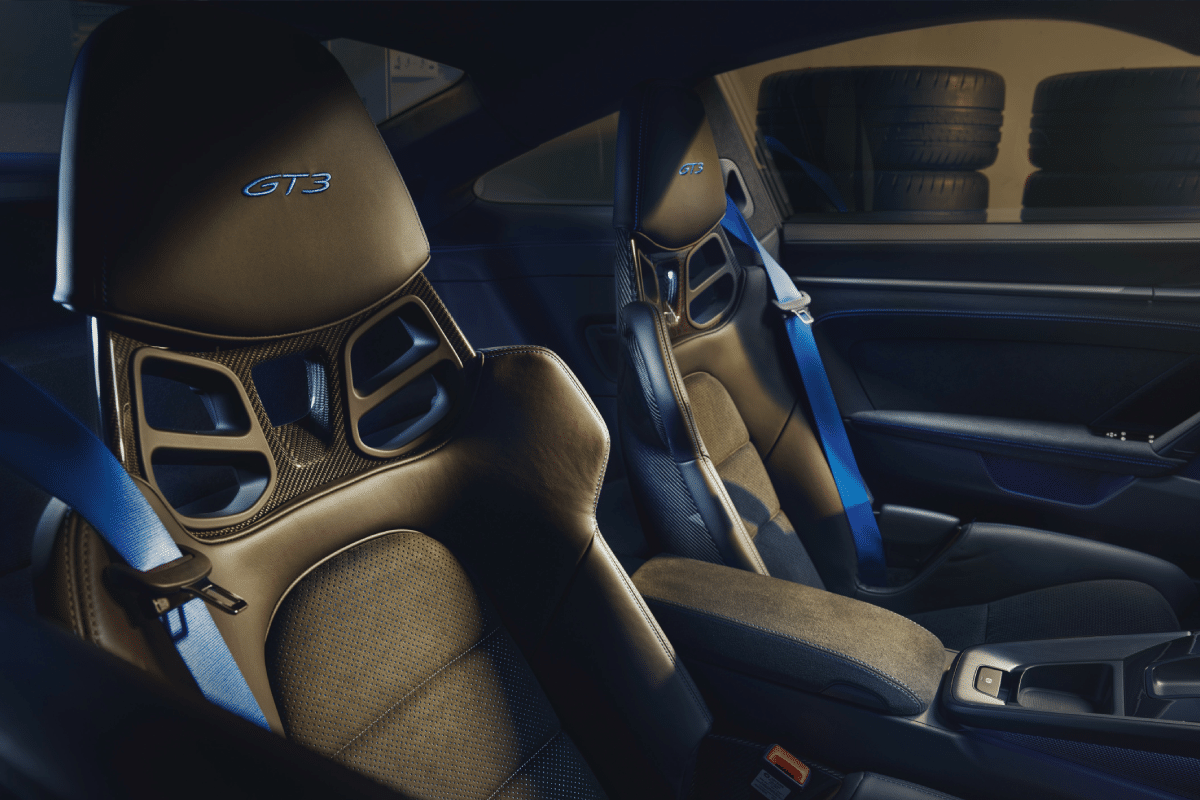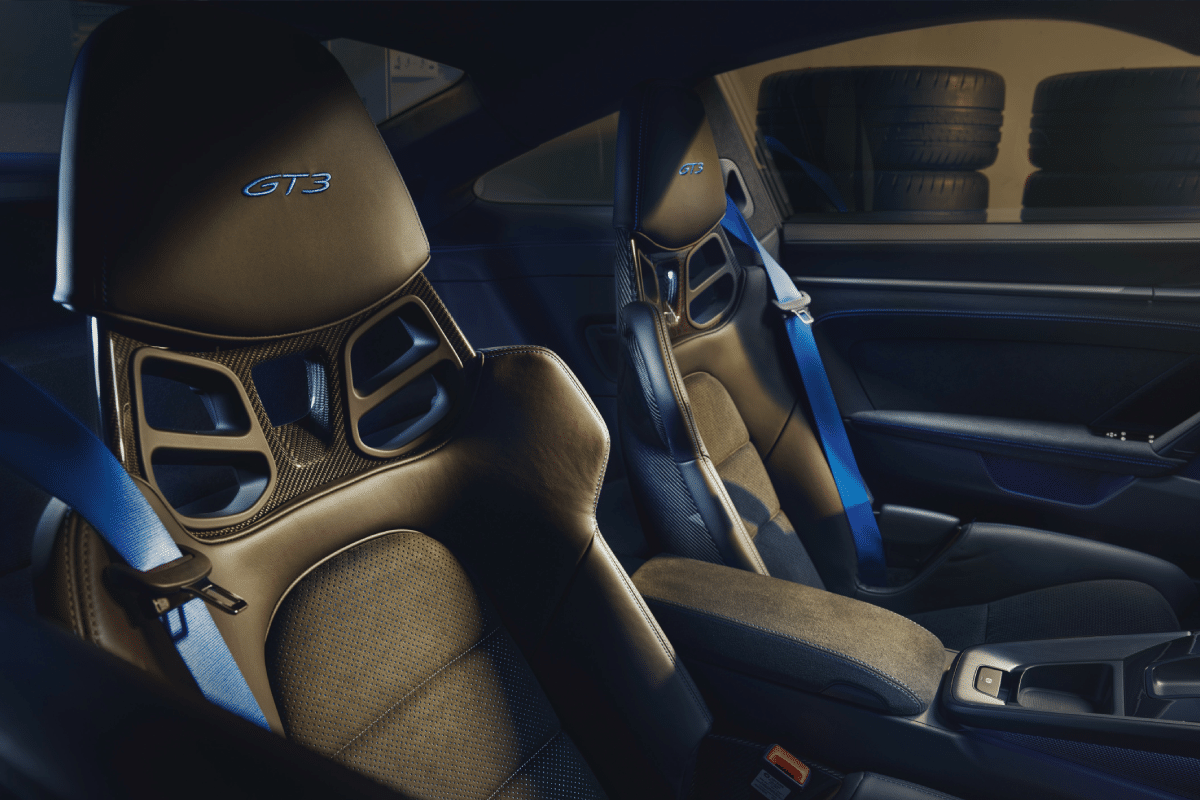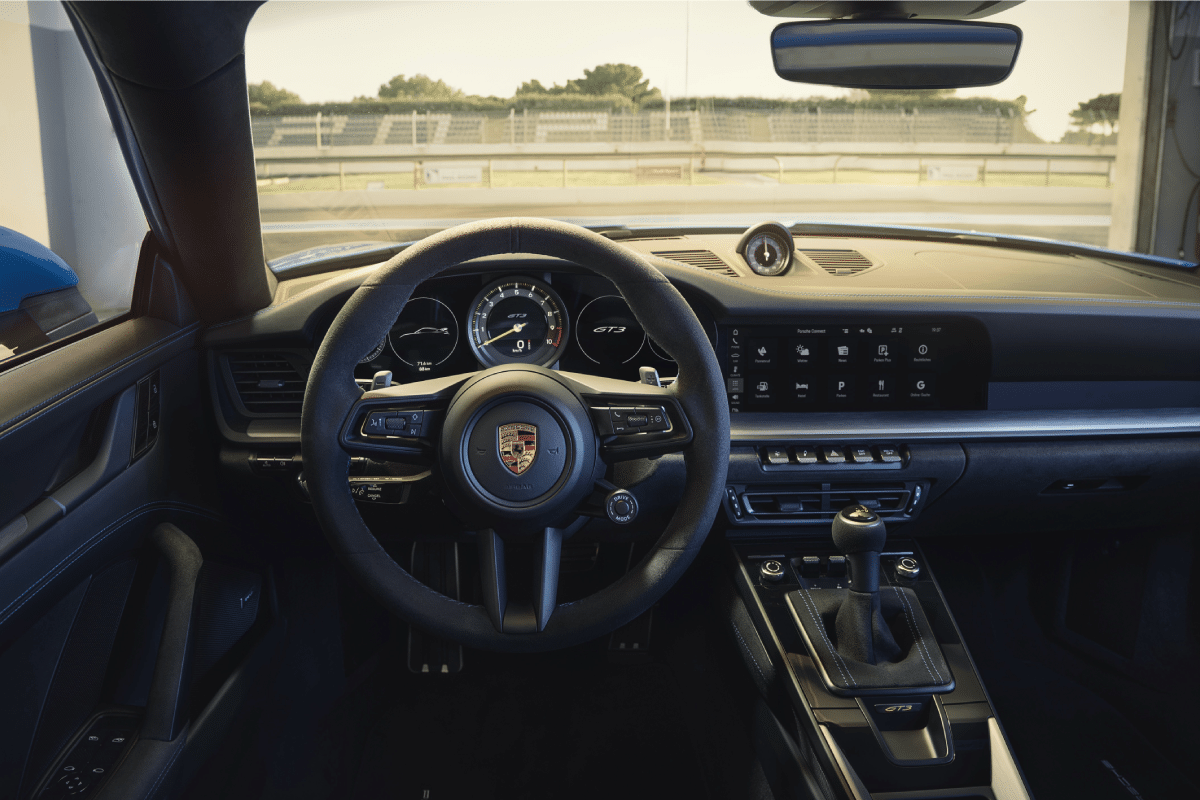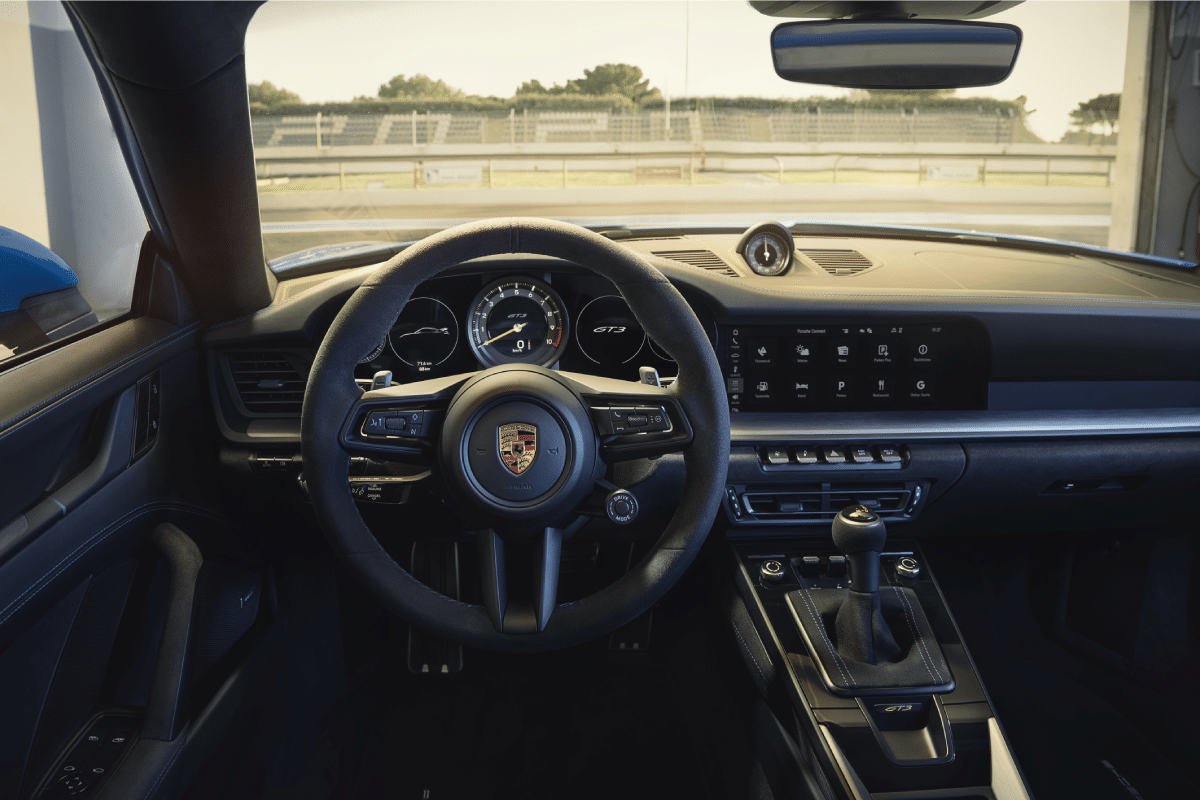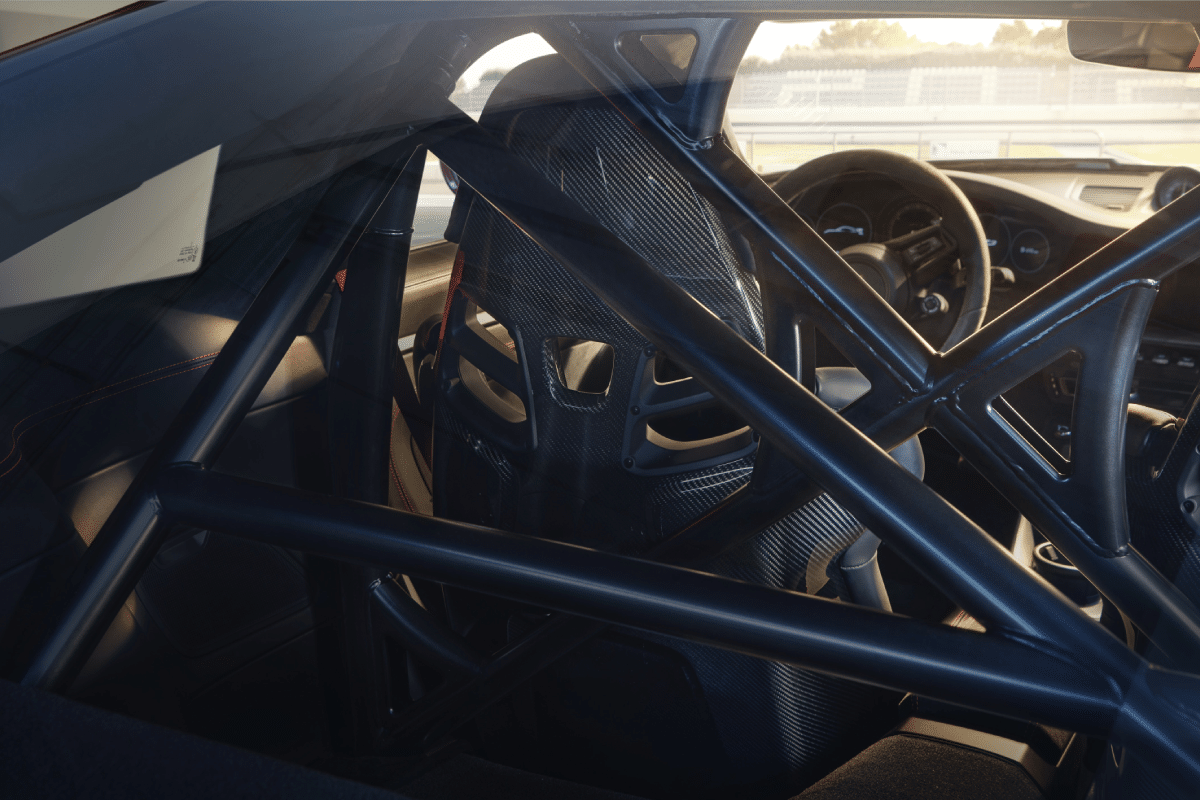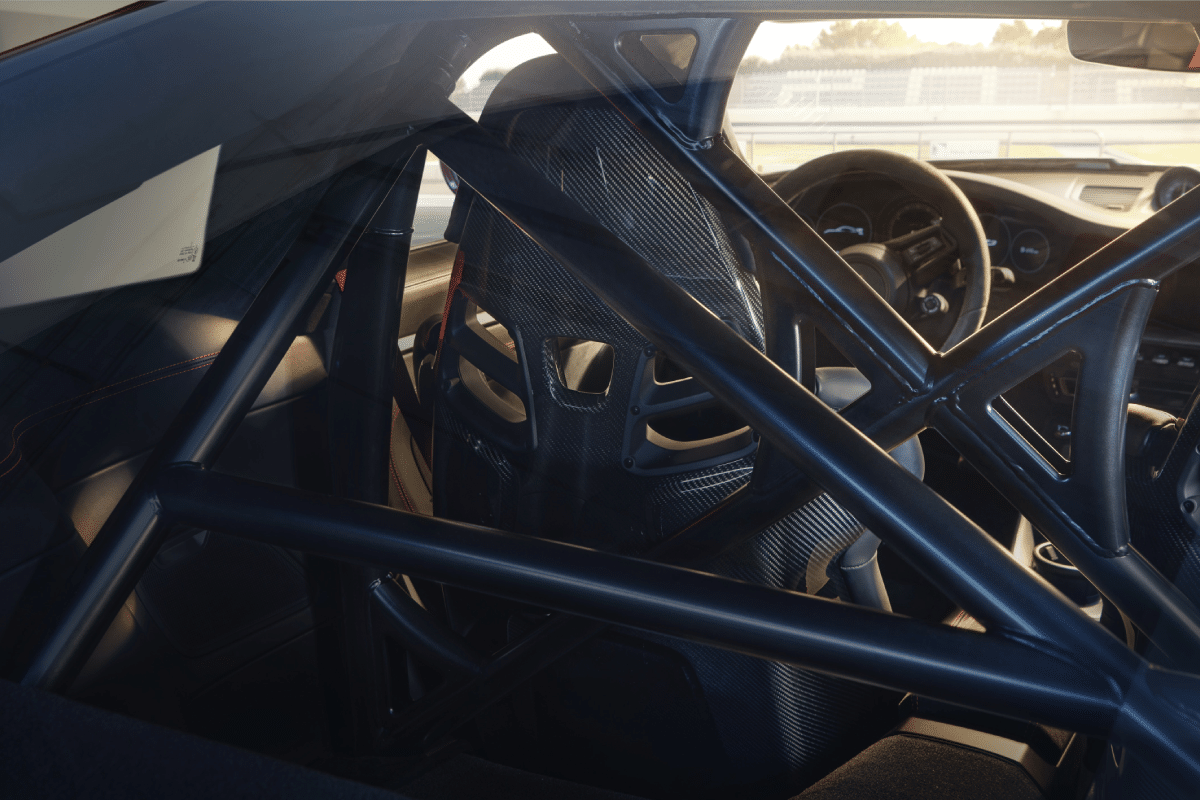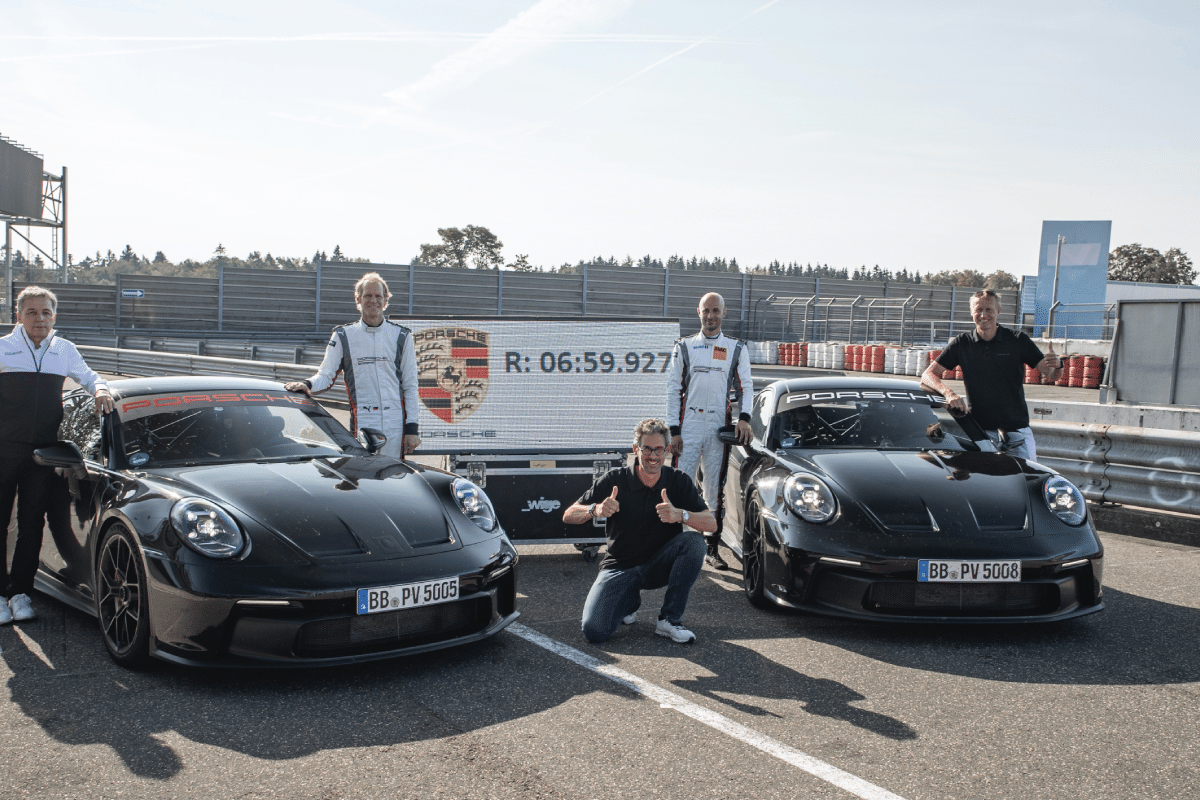 You'll Also Like:
Kahn Breaks out of the Rut with the Land Rover Defender 90
Ares Custom 1991 Porsche 911 Turbo is a One-Off Restomod Beauty
TAG Heuer Teams Up with Porsche for the Ultimate Carrera Racing Chronograph