2021 Ram 1500 Rebel TRX is Ready for a Fight
Dodge has been itching to step into the ring with the Ford Raptor ever since the rival truck manufacturer debuted their truck. Previous Ram chief Jim Morrison promised that their contender would be able to go 100 miles per hour regardless of where it was found, including on a track, in the dirt, or heading up a mountain. It's taken a few years, but Ram just announced that they have finally brought up a fighter worthy of taking on the Raptor, and given its Hellcat engine, Ford might just be shaking in their boots.
You'll also like:
Ford's Tough New 2021 Bronco Finally Unveiled
Legacy Overland Revives 1990 Mercedes Benz G-Wagen Wolf
Twisted Auto Slaps a V8 in the Defender Stage One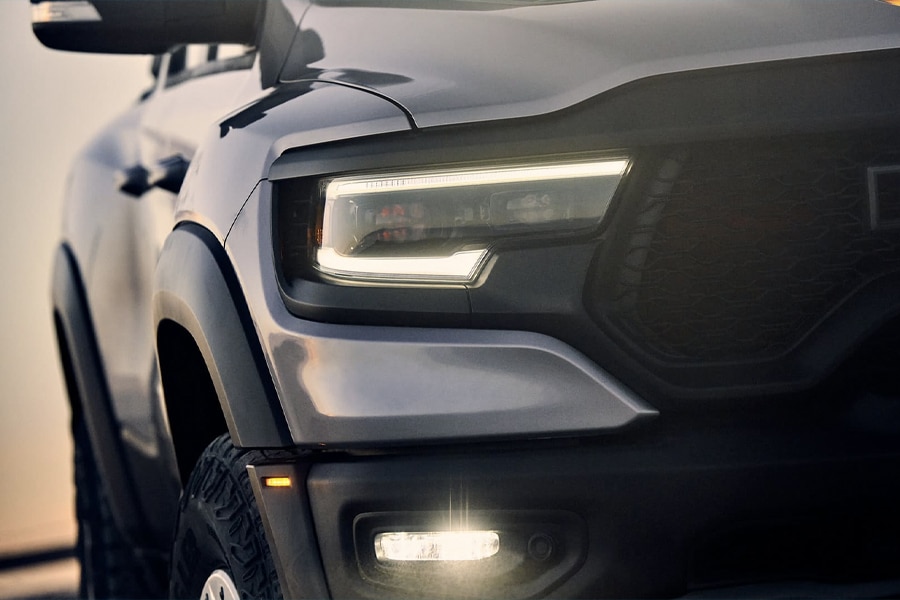 The 2021 Ram 1500 Rebel TRX will be going on sale at a starting cost of USD$71,690, but could very well jump into the six-figure range when all is said and done. A big part of that cost is the Hellcat engine under the hood—a 6.2 litre supercharged V8 that produces 702 horsepower. That's enough horsepower that the truck comes within spitting range of the Dodge Challenger and Charger. The loss of power could be attributed to the higher intake, which was done so that the truck could maintain its 32 inches of water fording clearance. A deeper oil sump and exhaust manifold were also engineered to fit the truck. And what about that promised 100 miles per hour? Ram claims that the TRX can go from 0 to 60 miles per hour in 4.5 seconds, and will hit 100 miles per hour in 10.5 seconds.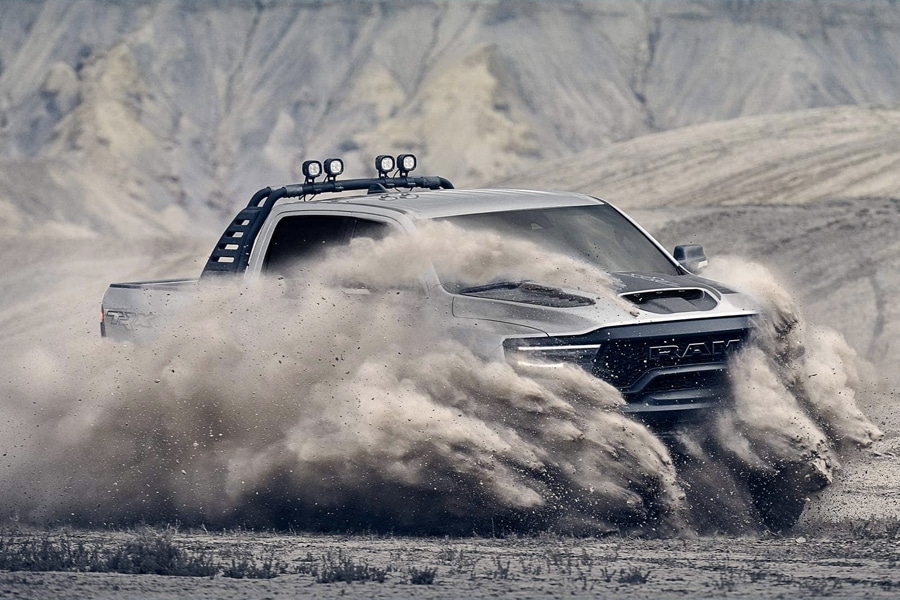 They also say that it can complete the quarter-mile in 12.9 seconds. And the top speed? 118 miles per hour, which is limited by the 365/65R18 T-rated tires. Speed isn't the main reason that you buy a truck, though, so you'll be glad to know that the Rebel comes with 650 lb-ft of torque. The Jeep Grand Cherokee Trackhawk contributed an eight-speed automatic transmission, which has been outfitted with a two-speed transfer case.
Both the interior and the exterior have been beefed up to match the beefier performance of the engine as well. In short, when the bell rings for the first round of the battle between the Rebel and the Raptor, it will be a fight to remember.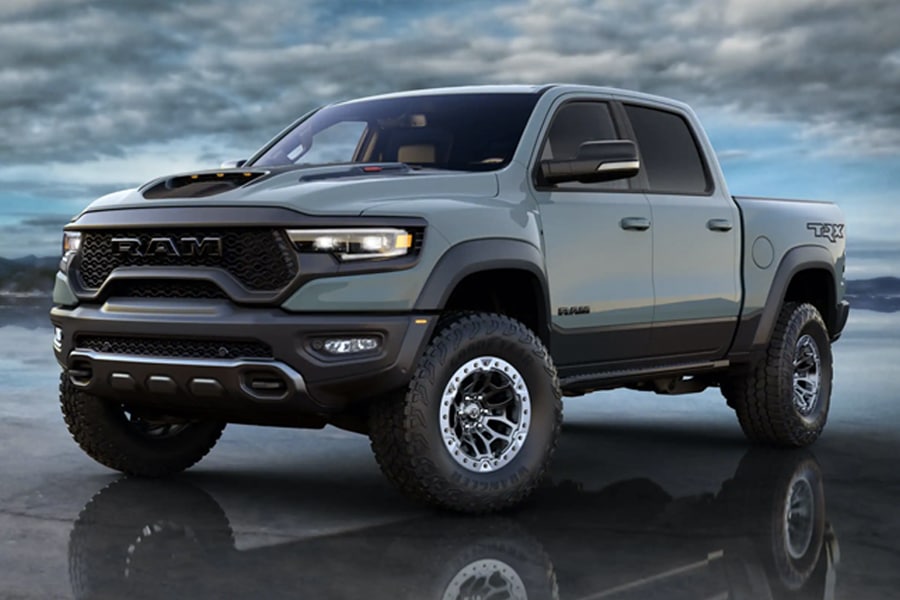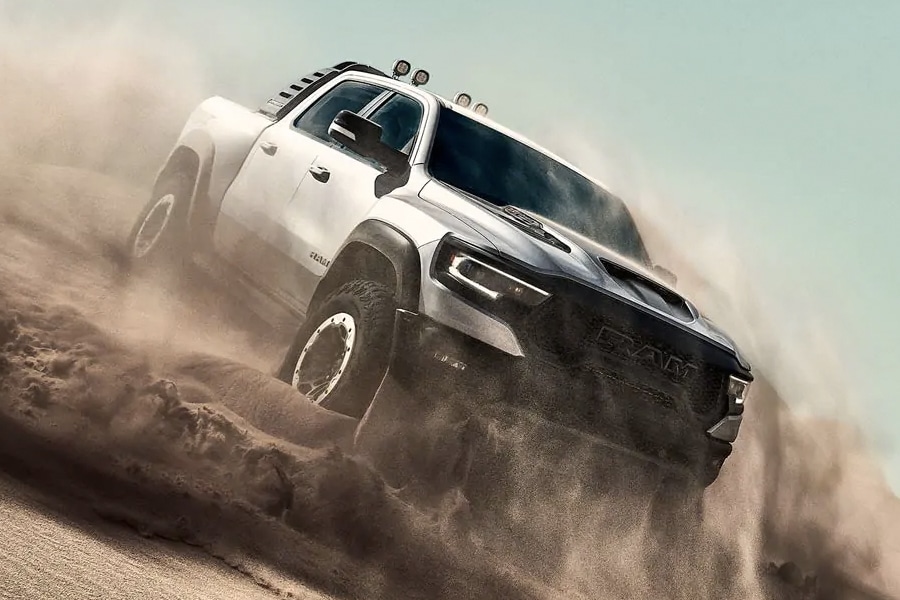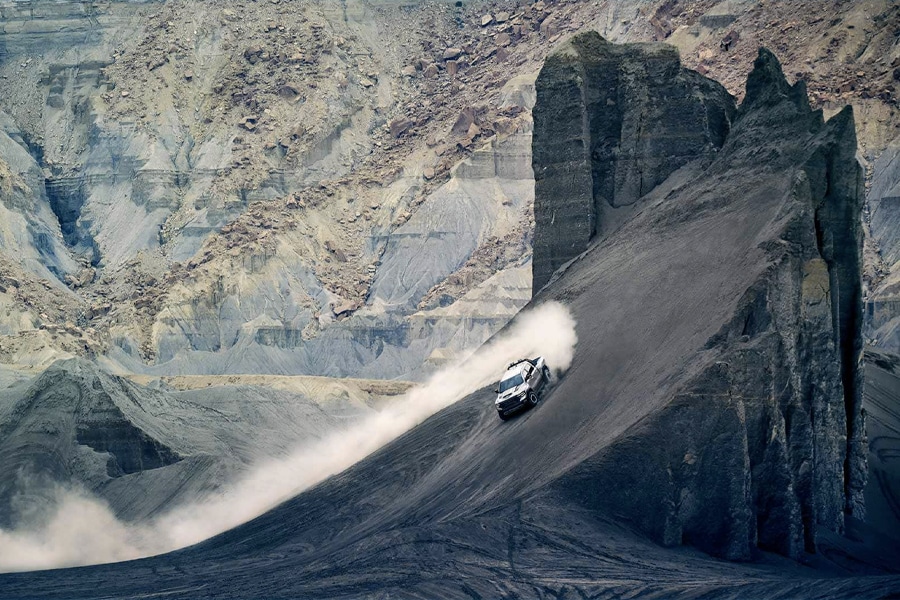 You'll also like:
Ford's Tough New 2021 Bronco Finally Unveiled
Legacy Overland Revives 1990 Mercedes Benz G-Wagen Wolf
Twisted Auto Slaps a V8 in the Defender Stage One