The Next Generation Rolls-Royce Ghost – A Baby Rolls No Longer
Ten years ago, a bunch of BMW big-wigs sat down the boffins at Rolls-Royce and set them an unenviable task; A new car, exactly like the Phantom just smaller and cheaper but still at its core a Rolls-Royce. Away the boffins scurried and after much deliberation, the Rolls-Royce's Ghost was born. Smaller, cheaper and, inevitably, much worse.
The car of choice the Caitlyn Jenner's and Jennifer Lopez's of the world, the Phantom's 'sportier' alternative became sort of like an entry-level Rolls. All the brand, but with an almost subdued restraint in its design. Quickly, the model developed an unfortunate epitaph of, Baby Rolls. A name that has dogged it ever since. However, as all baby's do, one day the Rolls-Royce Ghost had to grow up. Slowly, year by year, its muscles matured, its voice dropped and hair began to sprout in a variety of exciting places. The baby Rolls is a baby no longer.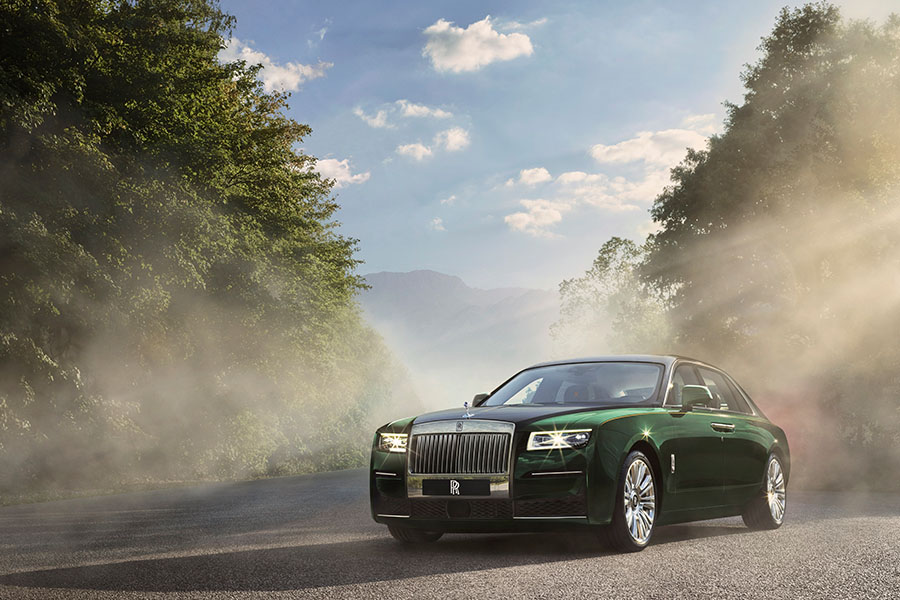 The first thing, you'll notice about the new-generation Ghost is its silhouette. As an adult, the Ghost has shed its lean adolescent frame opting for a, rather more stoic, hulking grille. As the silver sheet is pulled from the car you can pretty much feel its gravitational pull. Then, a glistening spirit of ecstasy erects itself on the bonnet and the lights flash like an attentive butler. The Ghost is at your service. Finally, after all the years there was that thing in the air. That gravitas that hung around other Rolls'. We knew then that this Ghost was going to be different.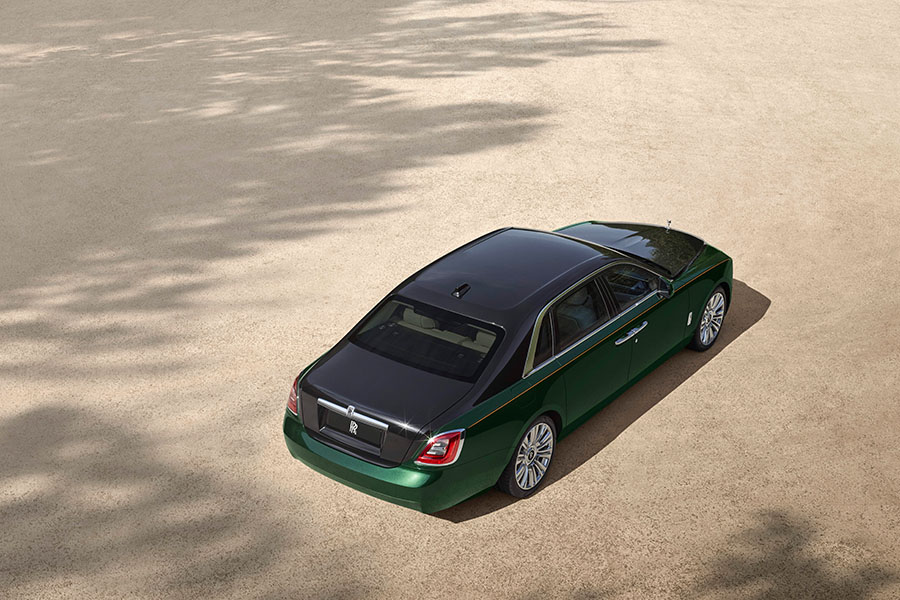 We got our hands on the Extended Wheel Base model and, in our humble opinion, bigger is always better when it comes to a Rolls-Royce. Like a cruise ship in Sydney Harbour, it's presence should be overwhelming. It should draw every eye and, ideally, blot out the sun. Thankfully, the next generation Ghost does exactly that. Measuring in at a whopping 5.7m long (18cm longer than the standard model) and just a hair under 2m wide it's huge. As it should be. Pushing the scales at around 2,500kg, the Ghost has shed its skimpy teenage frame for something a lot stronger, a lot more intimidating and a lot more Rolls-Roycesque.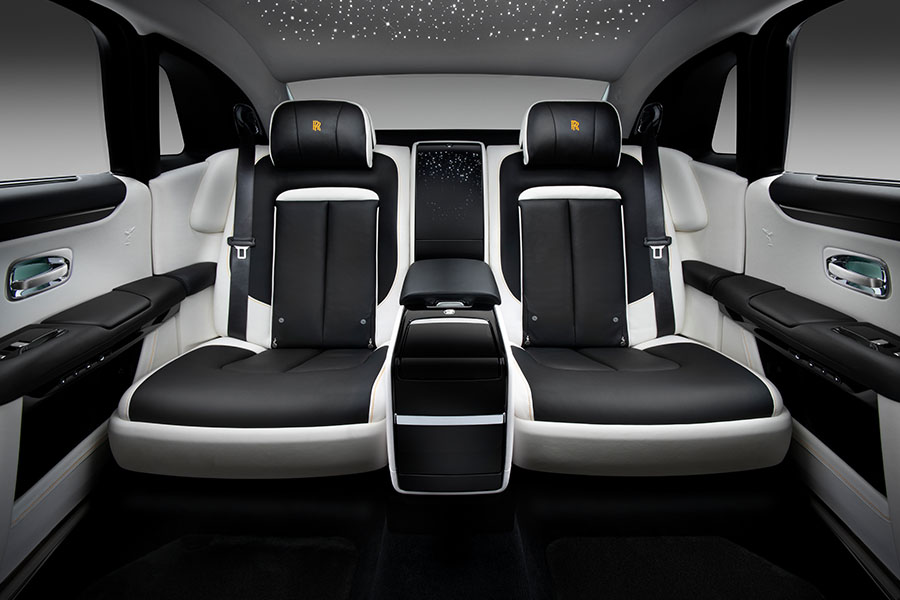 On the inside, you could drown in the sumptuous lambswool carpets that line the floors and boot. Surrounded by the monographed leather hides of at least 20 cows and the wood from at least 30 endangered Peruvian pine trees, you can truly enjoy the feeling of repugnant wealth. Sit back, allow the exquisite seats to envelope you, push the button – yes, button – to shut the door. This is what a Rolls Royce should feel like. Like a warm bath with jasmine and sandalwood, a sky full of stars above your head and the latest copy of whatever Liane Moriarty rubbish you're reading in your hands. Bliss.
Under the bonnet, on the other side of the sound-proofed cabin, there's a beast waiting the be awoken. Each new generation Ghost is powered by Rolls-Royce's 6.75-litre twin-turbocharged V12 engine. Sending 420kW of power and 850Nm of torque to every corner of the car its got what's called an eight-speed "satellite-aided" automatic transmission and, of course, an all-wheel-drive system. With a 0-100 speed of 4.5 seconds, it's Rolls' second fastest car to date (after the 2019 Rolls-Royce Wraith). With this sort of power, you may want to be mindful not to spill the bathwater.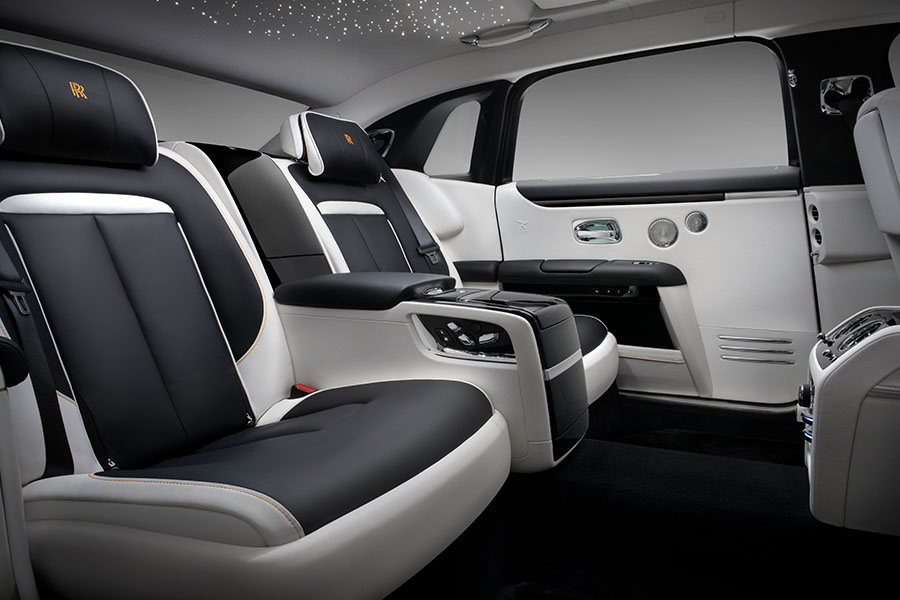 In terms of cost, the standard model starts at $628,000 plus ORCs while the EWB model will be positioned a little higher at $730,000 plus ORCs. Of course, each Rolls-Royce is made to be bespoke to its owner. From the stitching in the seat to the number of ruby's you wish to have on the spirit of ecstasy, the sky is the limit. We once heard a story of a customer having his favourite tree worked right into the dashboard of his new Rolls. Personally, we'd be happy with just the whisky cabinet and massage seats.
It's been a long journey for the Rolls-Royce Ghost and it feels like one we've shared. Watching it evolve from infancy to gawky teen, now, the new generation leaves us proud. Like a tearful father sending his son for his first night on the town, in our hearts, we know he'll be safe. After all, he's a Rolls-Royce. And, after all, this Rolls-Royce is now a man.