2022 Ford F-150 Lightning Electric Truck Arrives with a Bang
The best-selling truck in the U.S. has gone electric. After years of teasing and a host of competitors getting in on the action, Ford has finally unveiled the F-150 Lightning, an all-electric beast capable of more than just your standard road-faring. Best of all, it's coming next year.
You'll also like:
2022 Maserati Levante Hybrid Electrifies the Luxury SUV
The 830HP Hummer EV is a Supertruck for All Terrains
Chevy Unveils 'The Tesla of Pick-up Trucks' with Electric Silverado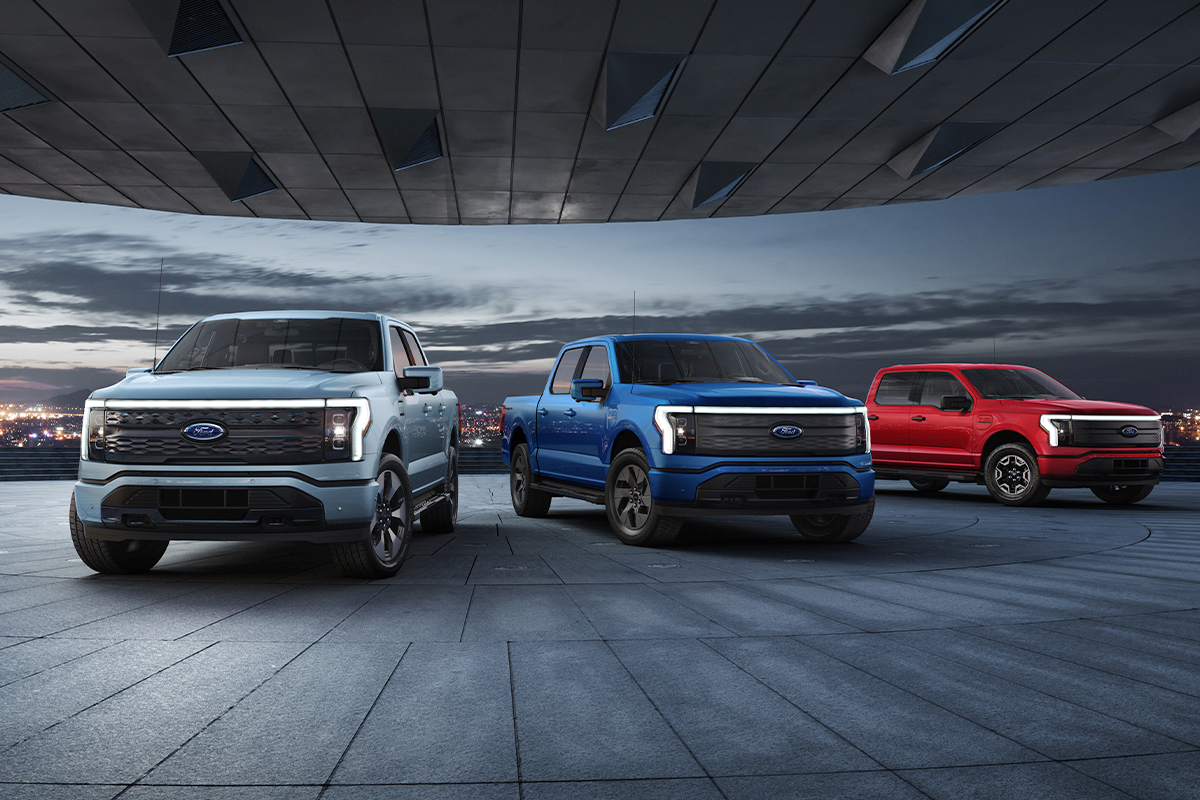 At a live-stream event on Wednesday evening, Ford revealed the long-anticipated EV in all its glory. Following on from the success of the Mustang Mach-E, the F-150 Lightning takes an iconic Ford nameplate and revamps it for the modern era, albeit this time, Ford hasn't opted for the crossover SUV approach, instead going the whole hog.
"For both Ford and the American auto industry, F-150 Lightning represents a defining moment as we progress toward a zero-emissions, digitally connected future," Bill Ford, the automaker's executive chair, said in a statement. "F-Series is America's best-selling truck for 44 years, the backbone of work across the country, and a trusted icon for generations of customers. Now we are revolutionising it for a new generation."
From a performance perspective, the Ford F-150 Lightning carries the lineage well. The new electric truck will reportedly feature 563 horsepower and 775 lb.-ft. of torque – just shy of the 700 bhp Ford F-150 Raptor R. All that power behind the wheels equates to a 0-60 mph time in the mid-4-second range when equipped with an extended-range battery. Not bad for a monster-sized vehicle.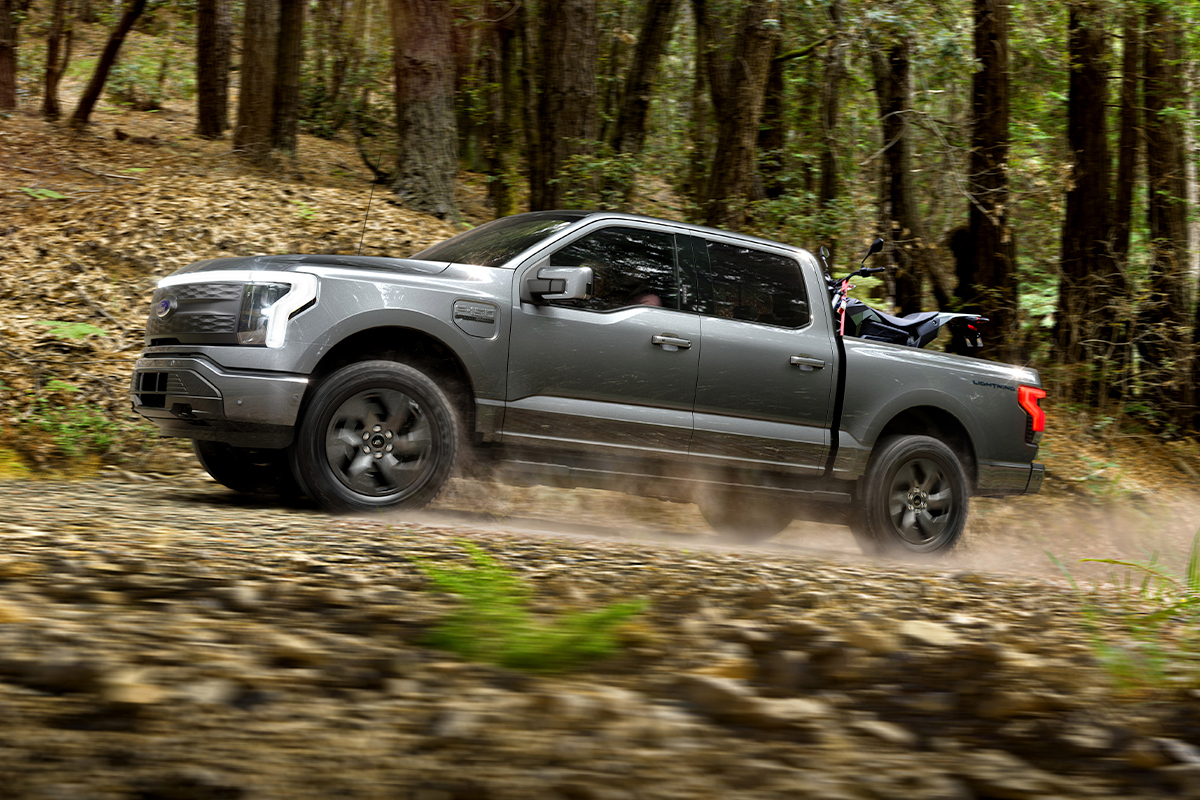 Ford also confirmed that the F-150 Lightning targets a maximum 2,000 pounds of payload in the standard-range model with 18-inch wheels, and a maximum 10,000 pounds of available towing capacity on XLT and Lariat trucks with the extended-range battery and Max Trailer Tow Package. When it's not towing anything, Ford targets a 230-mile range for the standard Lightning and a range of 300 miles for the extended-range model. On the road, you're able to add 54 miles in 10 minutes using a DC fast charger, and go from a 15- to 80-percent charge in about 40 minutes.
As expected with a innovative new release, technology plays a big role in the new truck's performance. Ford has added Onboard Scales, which uses the truck's sensors to estimate payload and tell customers how much they're hauling, along with debuting Pro Trailer Hitch Assist, which automatically controls steering, throttle and brake inputs, aiming to make hitching trailers easier.
Much like a Tesla, Ford has integrated an update feature, known as Ford Power-Up. The automaker claims the software is able to improve the performance of F-150 Lightning, deliver quality upgrades, update existing features and add all-new functions and capabilities, all in under two minutes. Inside the new EV, you'll find a SYNC4A interface with 15.5-inch touch screen and a customisable 12-inch instrument cluster.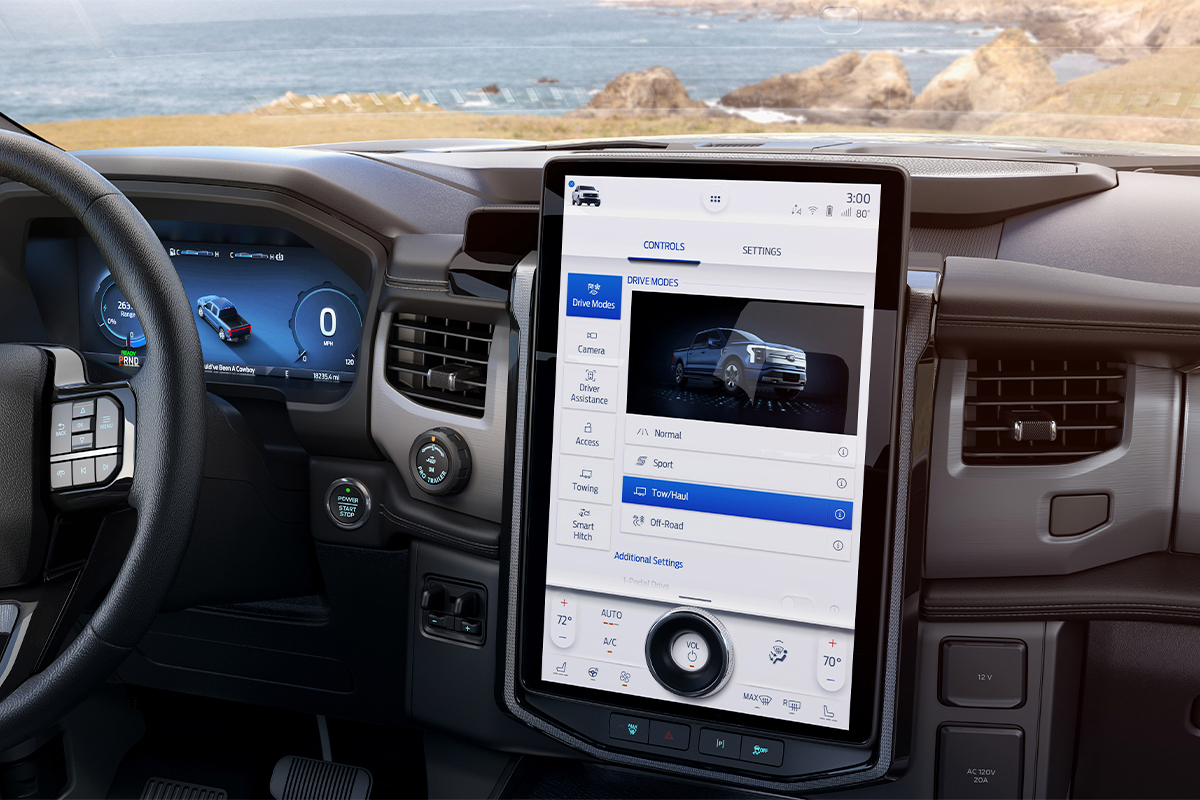 Perhaps the most interesting development is that of the Ford Intelligent Backup Power, an innovation that turns the truck into a power source for your home. With the ability to offload 9.6 kilowatts of power, Ford Intelligent Backup Power keeps the lights on during an outage while providing security by powering home appliances, security systems and more.
"We're not here to make an electric truck for the few – Ford is committed to building one that solves real problems for real people," Kumar Galhotra, Ford president, Americas and International Markets Group, Ford Motor Company said. "F-150 Lightning delivers everything we've said electric vehicles can offer, plus the capability expected from a Built Ford Tough truck – not just near instant torque but powerful towing and hauling customers can depend on."
While no official launch date has been announced just yet, Ford confirmed the new F-150 Lightning electric truck will arrive next year. The standard-range model will start at USD$39,974, before any federal or state tax credits, while pricing for the mid-range model begins at USD$52,974, far less than major competitors GMC and the Cybertruck.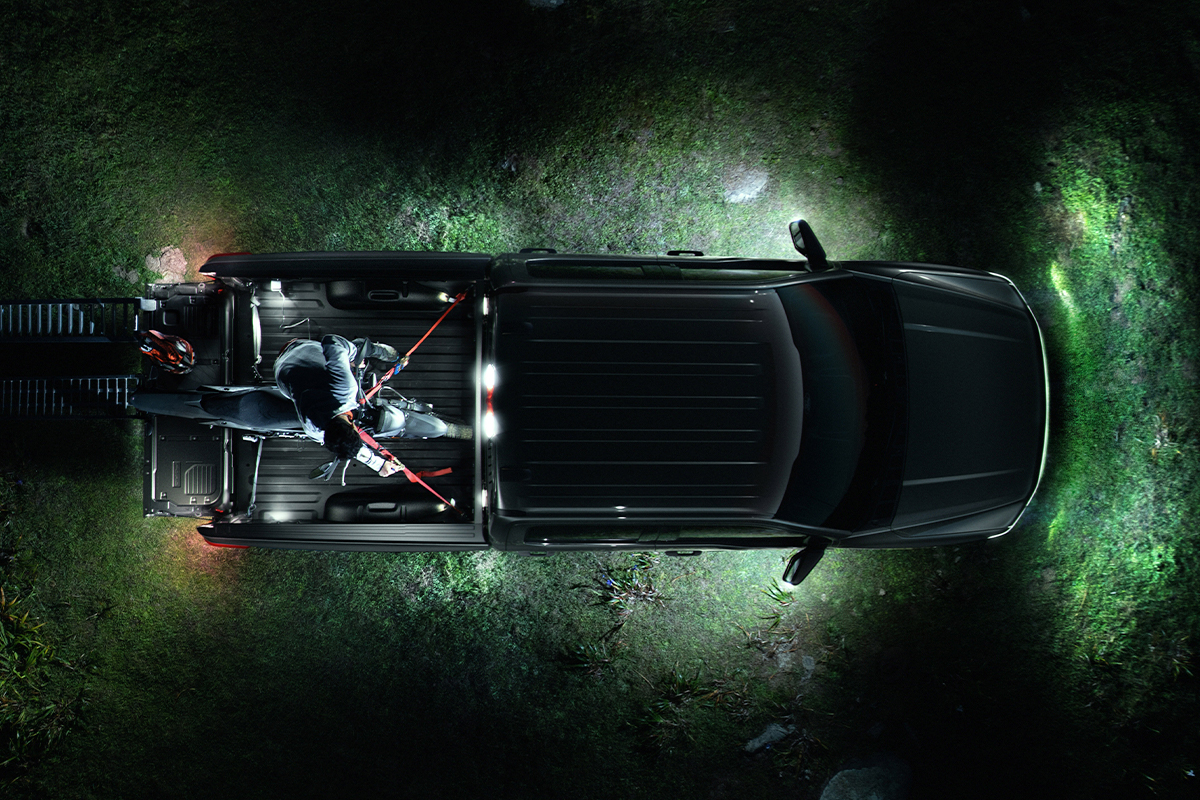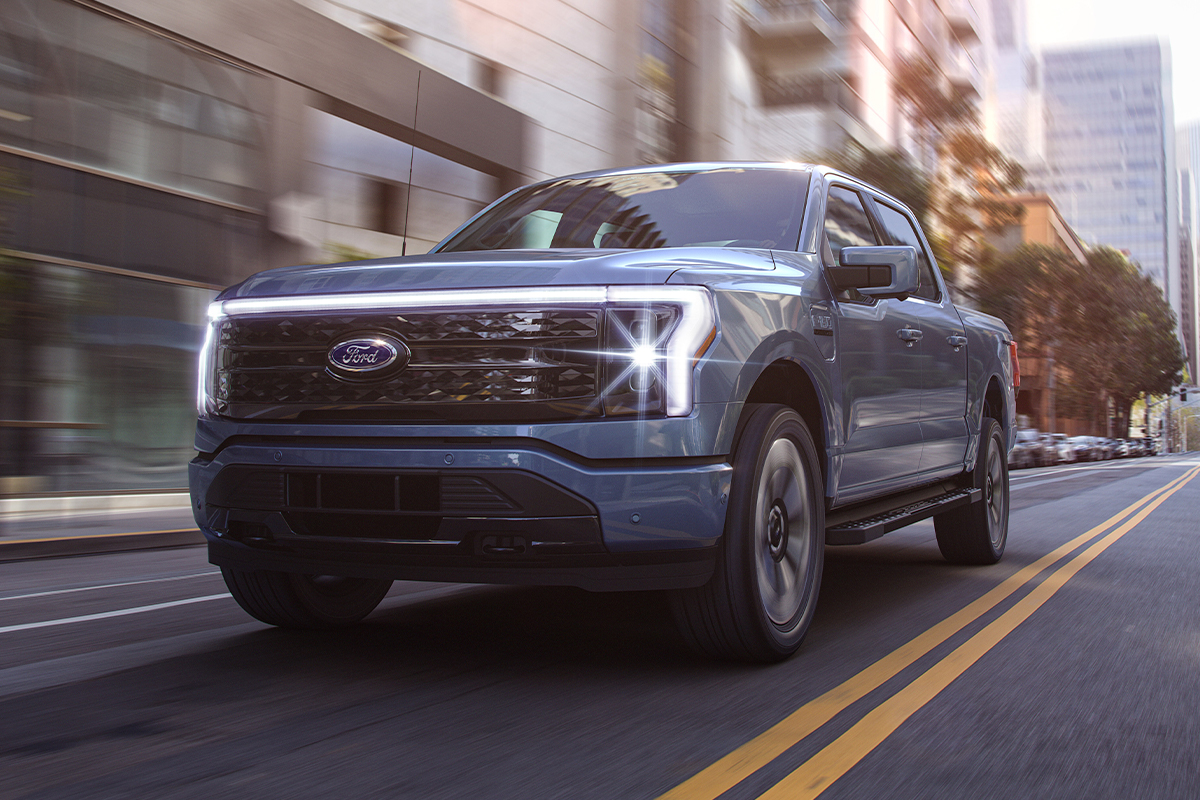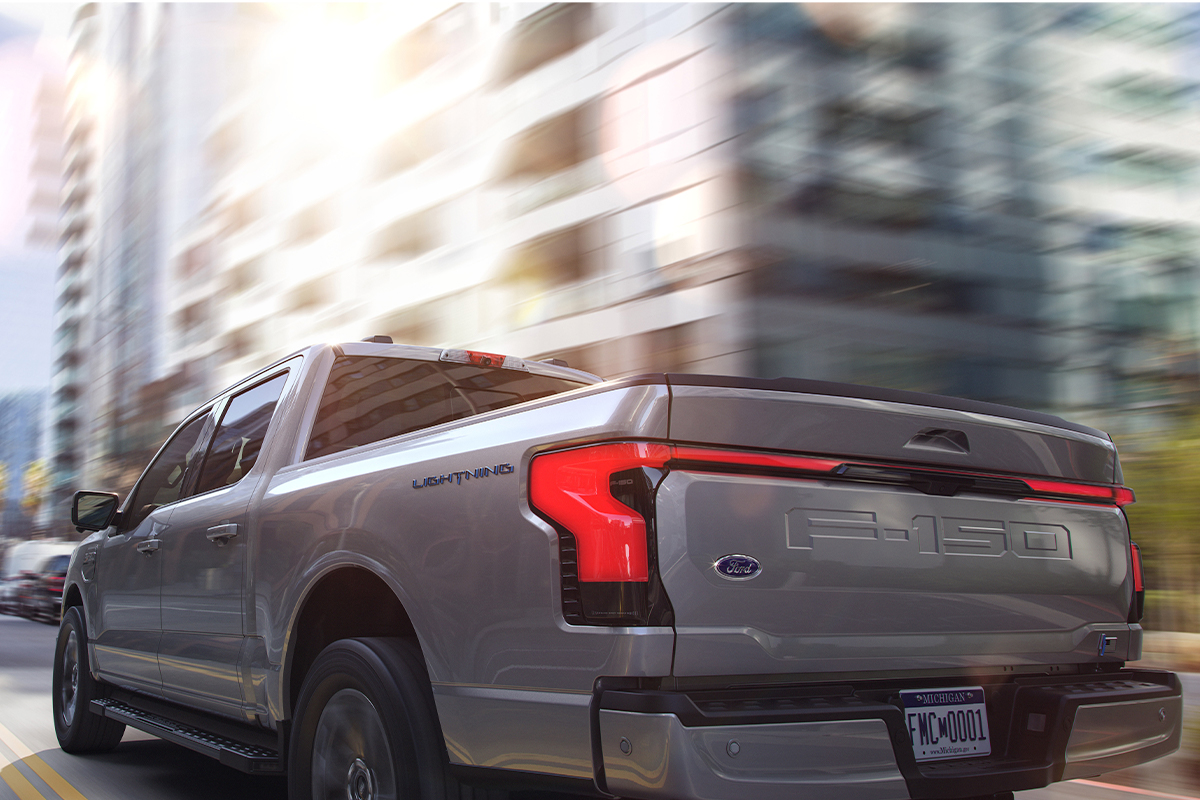 You'll also like:
2022 Maserati Levante Hybrid Electrifies the Luxury SUV
The 830HP Hummer EV is a Supertruck for All Terrains
Chevy Unveils 'The Tesla of Pick-up Trucks' with Electric Silverado