2022 iX is the 'Most Intelligent' BMW Ever Made
BMW first showed off their fully electric SUV in the fall of 2018, and now, with 2022 looming on the horizon, they're ready to release the production version, the iX. With a 300 mile range, the 2022 BMW iX is more than capable—and ready—to compete with rivals in the EV world.
You'll also like:
2022 Hyundai Ioniq 5 Launched: Serious Competition for the Tesla Model Y?
1,479HP Bugatti Chiron Les Legendes du Ciel Takes to the Skies
Deus Finally Finishes Its BMW 2002 Custom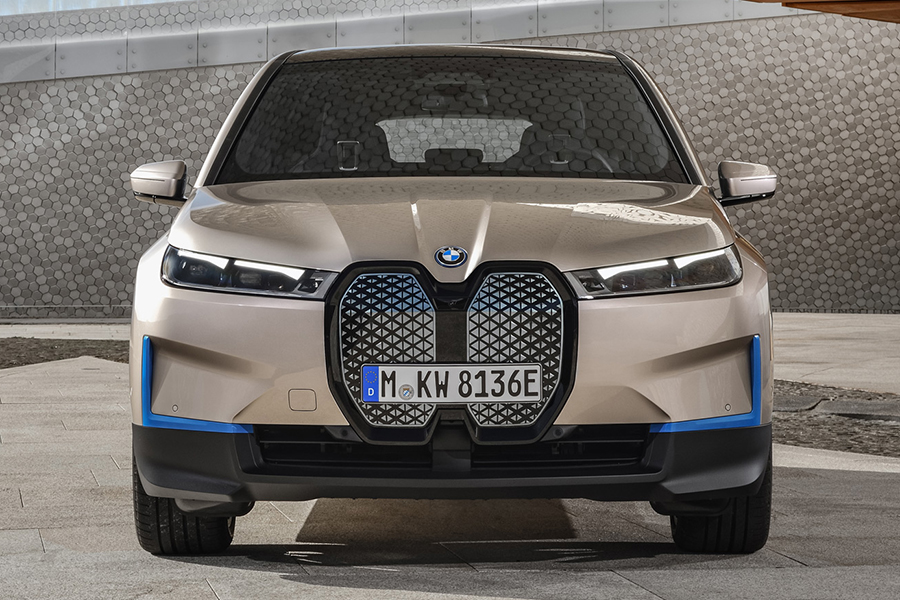 The BMW iX boasts two electric motors that provide all-wheel drive full time. Those motors combine for a total of 500 horsepower, giving the iX the capability of sprinting from 0 to 60 miles per hour in less than 5 seconds.
The in-house developed motors are fed by a 100kWh battery that allows for DC fast charging, letting the battery be charged to 80 percent capacity from 10 percent in less than 40 minutes. You'll be able to get 75 miles of range after charging for just 10 minutes. If you're charging at home, the iX can charge off of an 11-kW wallbox charger and hit full charge in under 11 hours.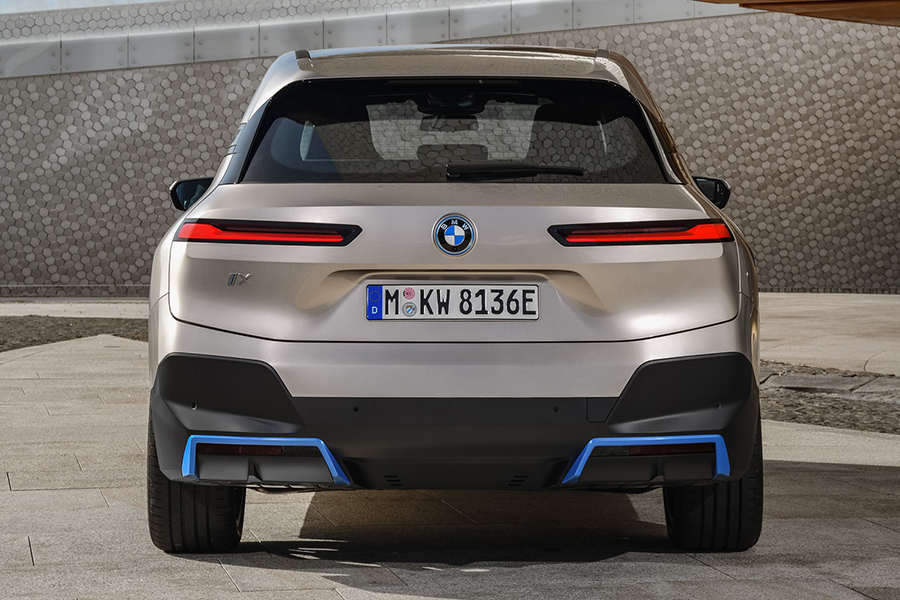 Keeping the iX light helps to improve the car's range, so BMW used a bespoke aluminum spaceframe and carbon-reinforced plastic for the body, roof frames, rear window frame, and cowl. The iX is roughly the same size as the BMW X5 SUV, with just the wheelbase being slighter larger (by one inch).
The iX comes with 20-inch alloy wheels as standard, though you can also get 21 and 22 inch versions as options. All the sensors, radar units, and cameras are hidden behind the grille, which matches up with the M4's style. Interior room has been expanded thanks to the more compact powertrain, which allowed for the A-pillars to be moved forward. That interior space boasts an instrument panel complete with infotainment screens, all of which combine to form a single panel that curves across two-thirds of the dash.
---
Featured Video from Man of Many
---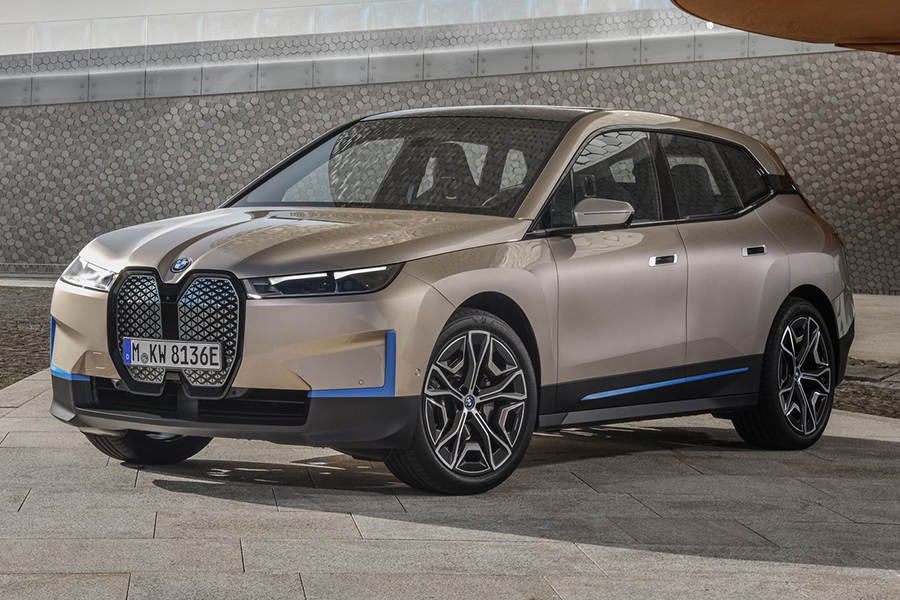 The steering wheel is more of a hexagonal shape rather than the traditional circle. The start-stop button, e-brake, and gear selector are all located in the armrest that also houses capacitor switches and a rotary controller for the infotainment system.
"The vehicle is technologically very, very complicated. But it's this technology that has allowed us to reduce the interior design dramatically. The technology is there, but it's not in your face. It's probably the most intelligent BMW we have ever built," says Adrian van Hooydnk, the BMW design chief.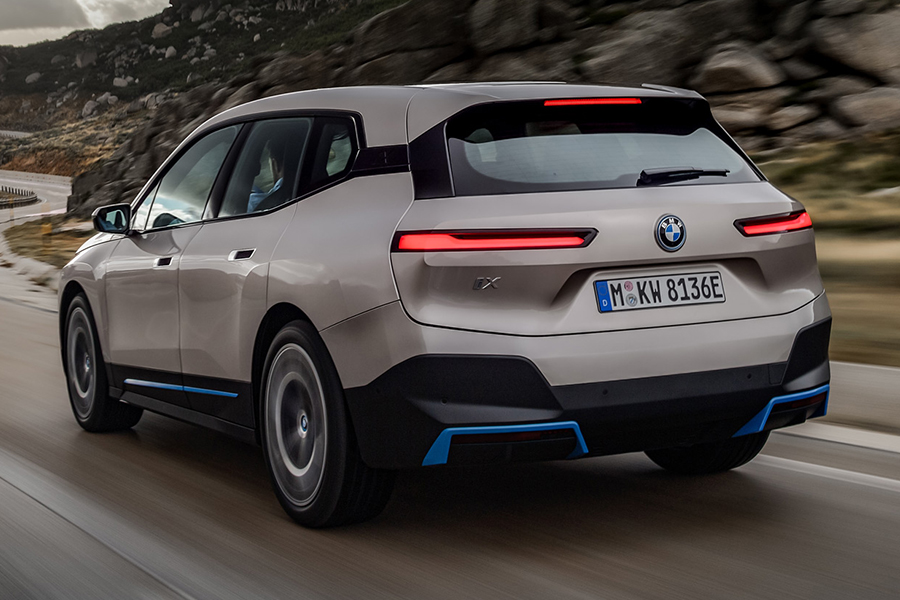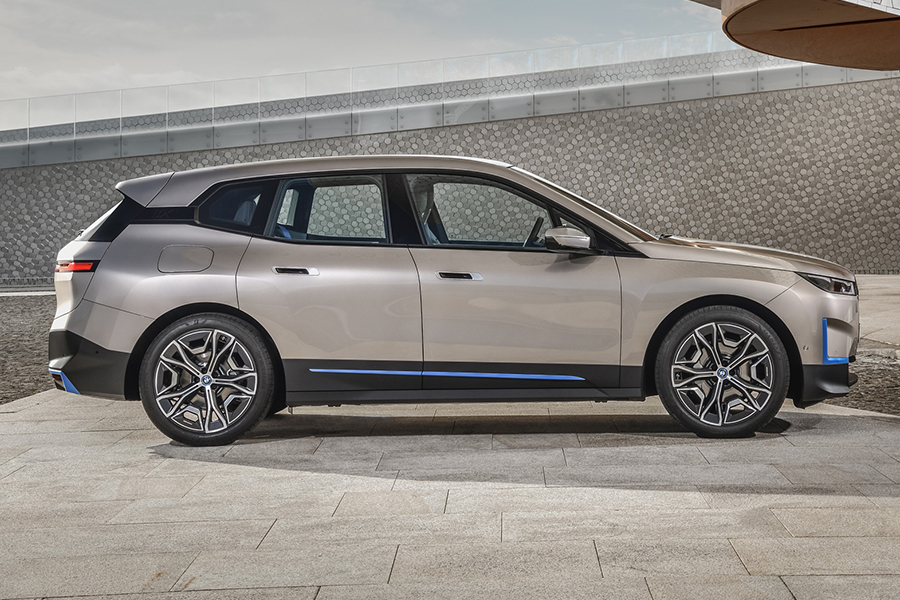 You'll also like:
2021 Rolls-Royce Ghost Review: A $600,000 Oasis of Calm
1,479HP Bugatti Chiron Les Legendes du Ciel Takes to the Skies
Deus Finally Finishes Its BMW 2002 Custom
---
Featured Video from Man of Many