2022 Land Rover Trophy Edition Revives the V8 Glory Days
Jaguar is building on their already impressive and durable Defender 110 P400 X-Dynamic SE, creating the Defender Trophy Edition. The special vehicle comes with plenty of accessories, a new look based on a classic look, and the inclusion of brains and brawn.
You'll also like:
Toyota LandCruiser 70th Anniversary Edition is a Big, Boxy Ode to the Outback Warrior
2022 Toyota Tundra Throws Down the Big Truck Gauntlet
Hennessey is Building a Monster 405HP Ford Bronco VelociRaptor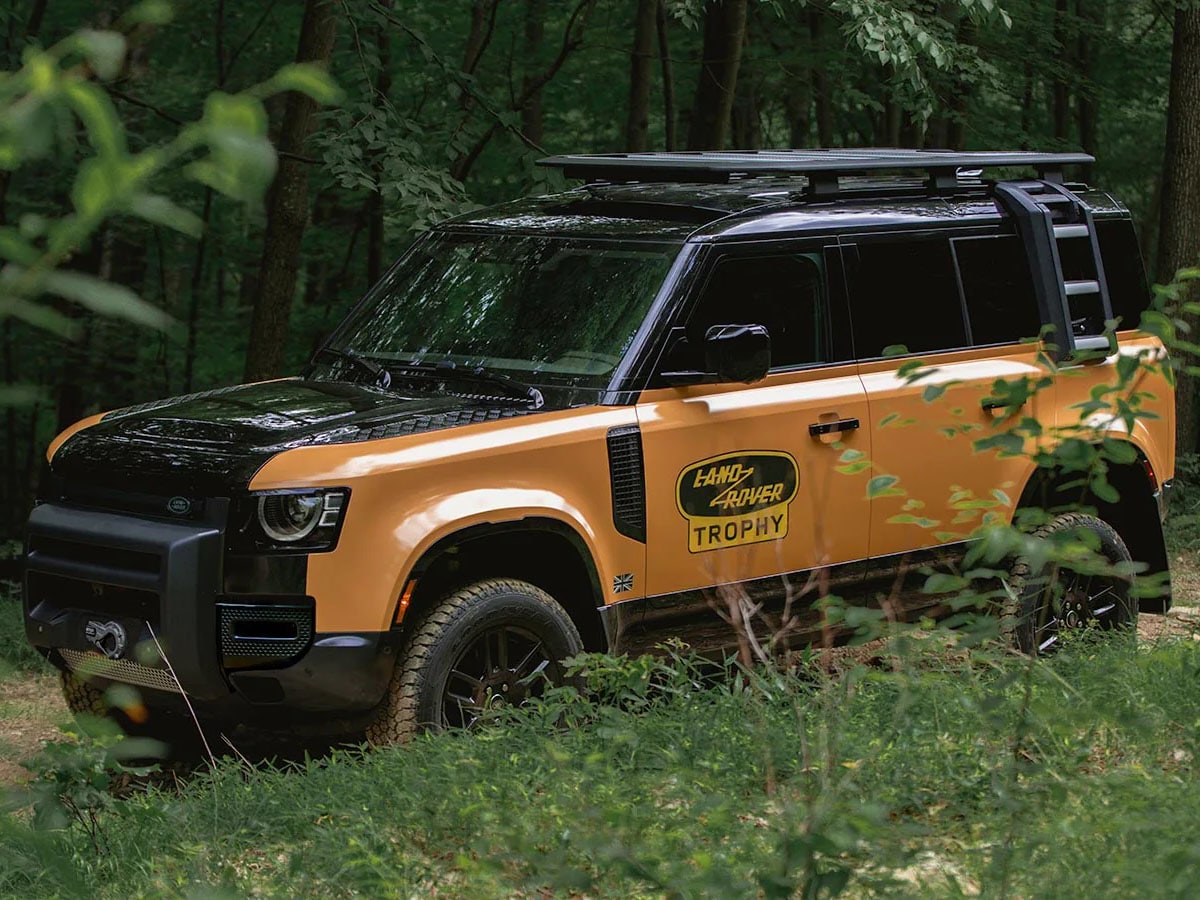 "The Defender Trophy Edition evokes the spirit of adventure with an array of off-road accessories and special features created for the ultimate Land Rover enthusiast," says Joe Eberhardt, President and CEO of Jaguar Land Rover North America. "We're looking forward to putting on a memorable adventure competition for our Defender Trophy Edition customers that will not only put their vehicles to the test, but will also create a special shared experience honoring the rich heritage of the Land Rover brand."
When it comes to defining what makes this limited edition Defender a Trophy Edition starts with the addition of an optional expedition roof rack with a deployable ladder, skid plates, and an integrated air compressor. The dealer can also add a winch. The Defender comes wrapped in gold and black for a look that recalls a classic look.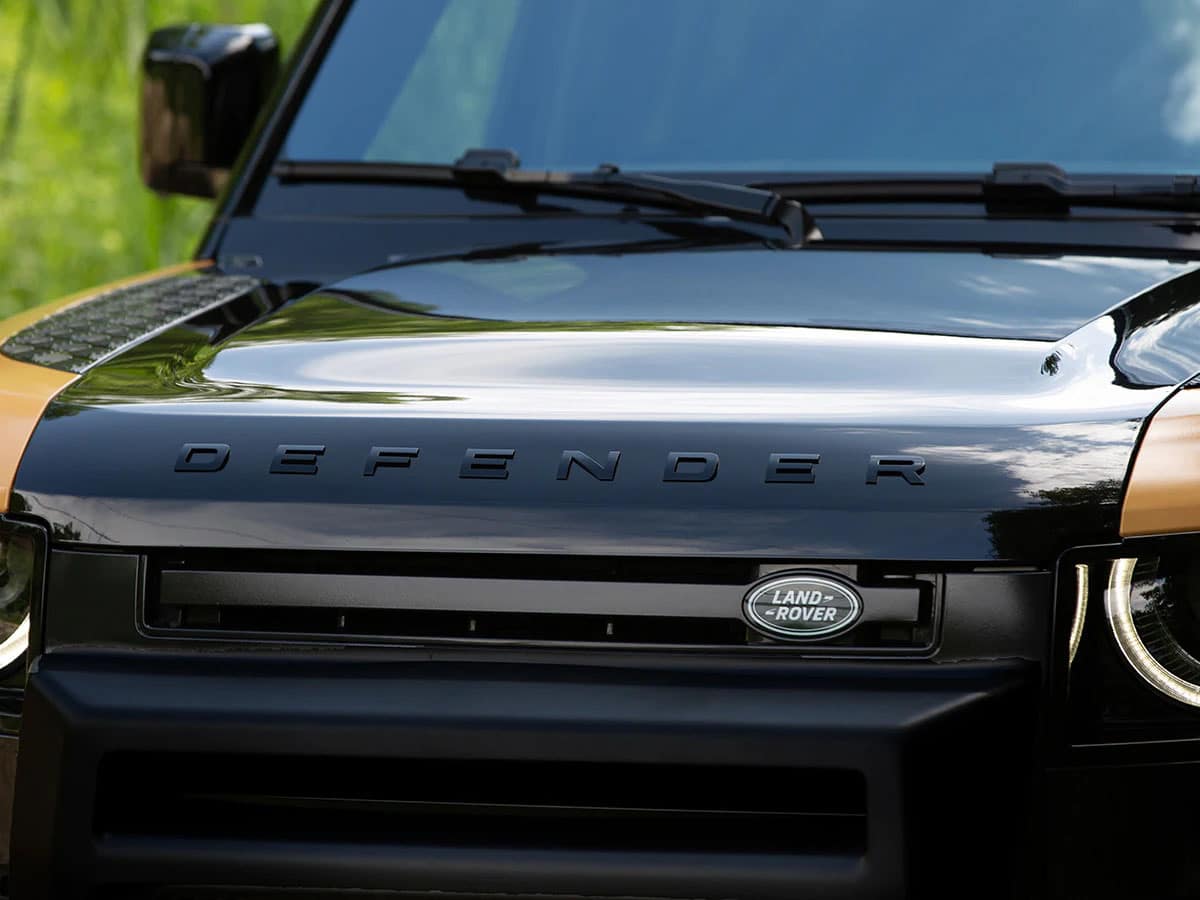 Off-roading is made simple with the 3.0-litre inline-six with an electric supercharger and a 48-volt hybrid system engine that offers 396 horsepower with 406 lb-ft of torque. All that power gets fed into a four-wheel drive transmission. The Trophy Edition also comes with all-terrain tires, air springs, off-road drive modes, an electronically controlled rear differential, and 360-degree cameras to help keep you centered on the trail.
If you're one of the 220 people that are able to buy one of the Trophy Edition Defenders, you have the chance of being one of 90 two-person teams invited to take on the Land Rover U.S. Trophy Competition in North Carolina. In this competition, owners will take on off- and on-road challenges under the careful tutelage of professional coaches. The winner of the competition will be invited to the Land Rover Trophy Competition at Eastnor Castle in England. The Trophy Edition sells for USD$91,350.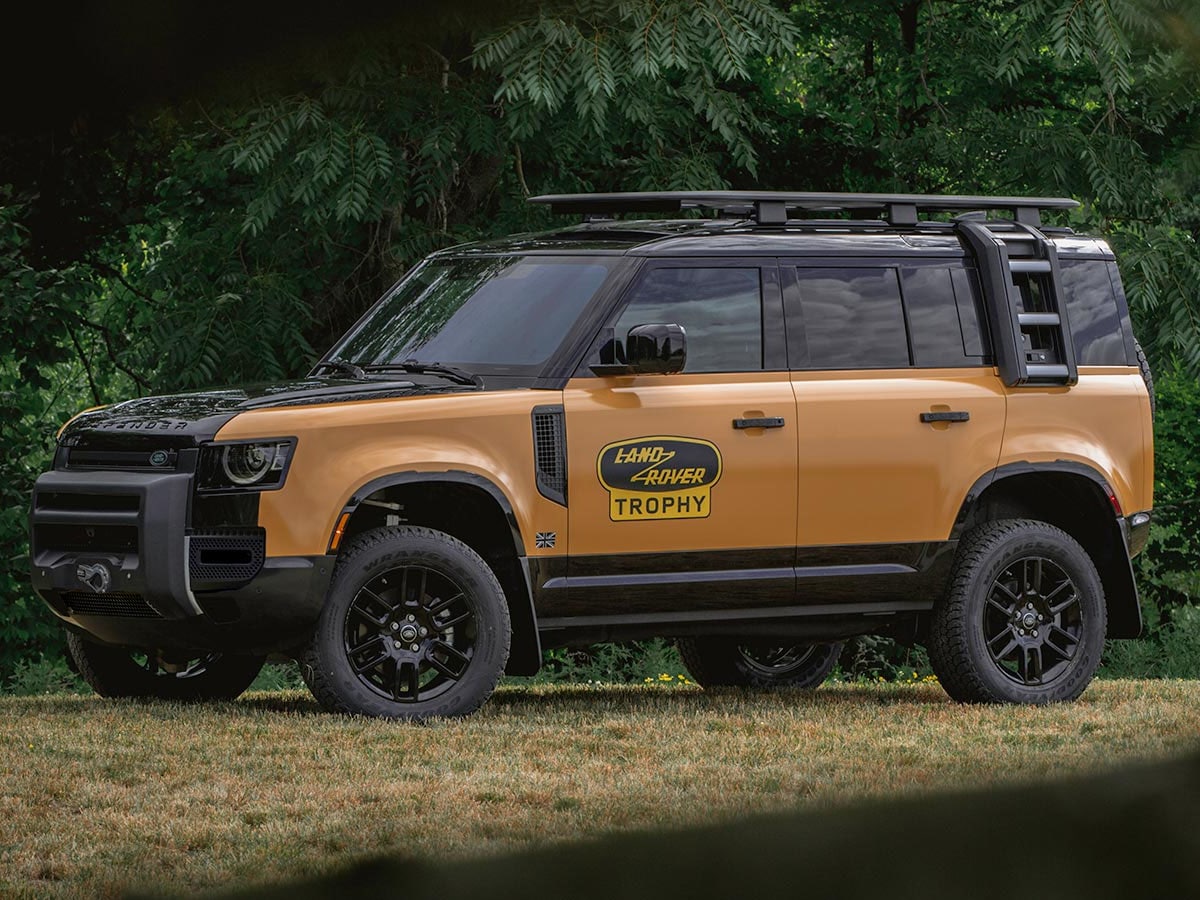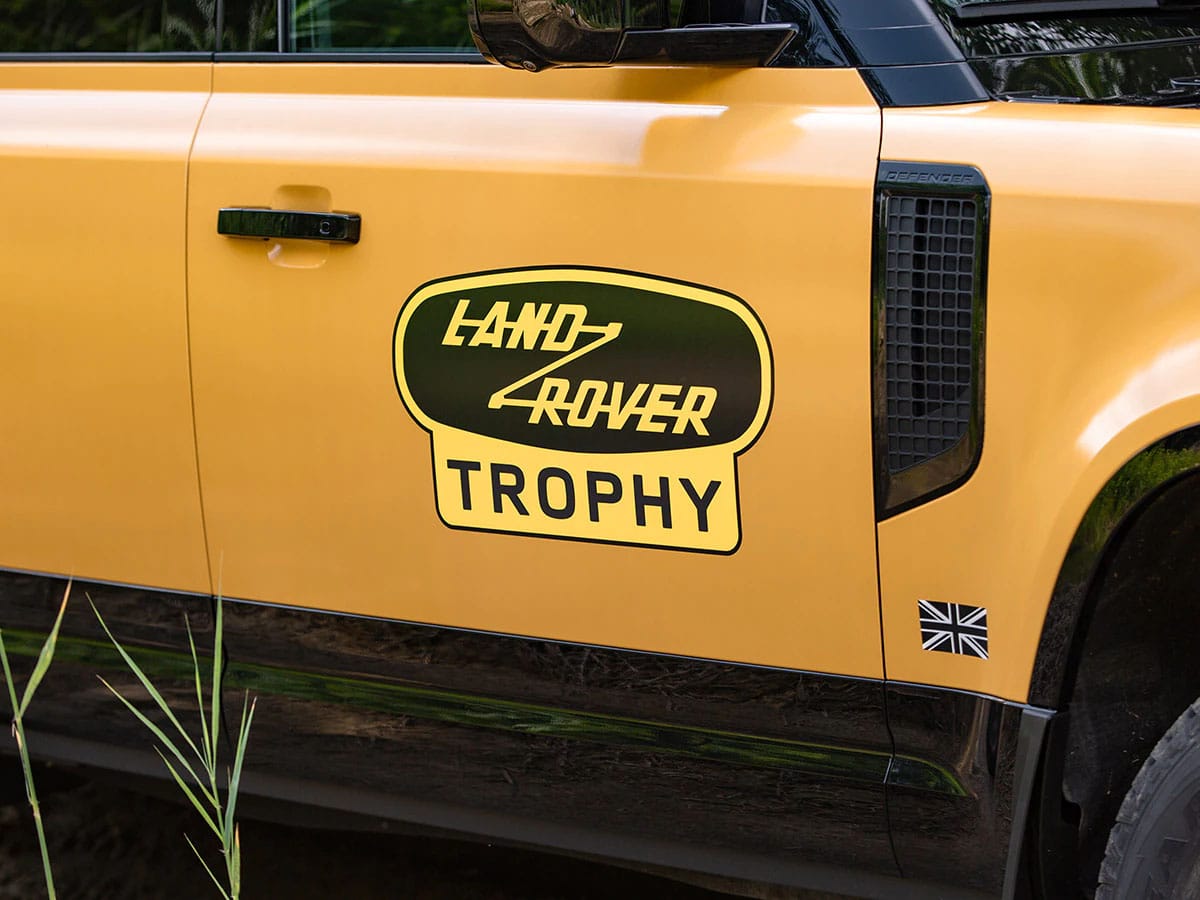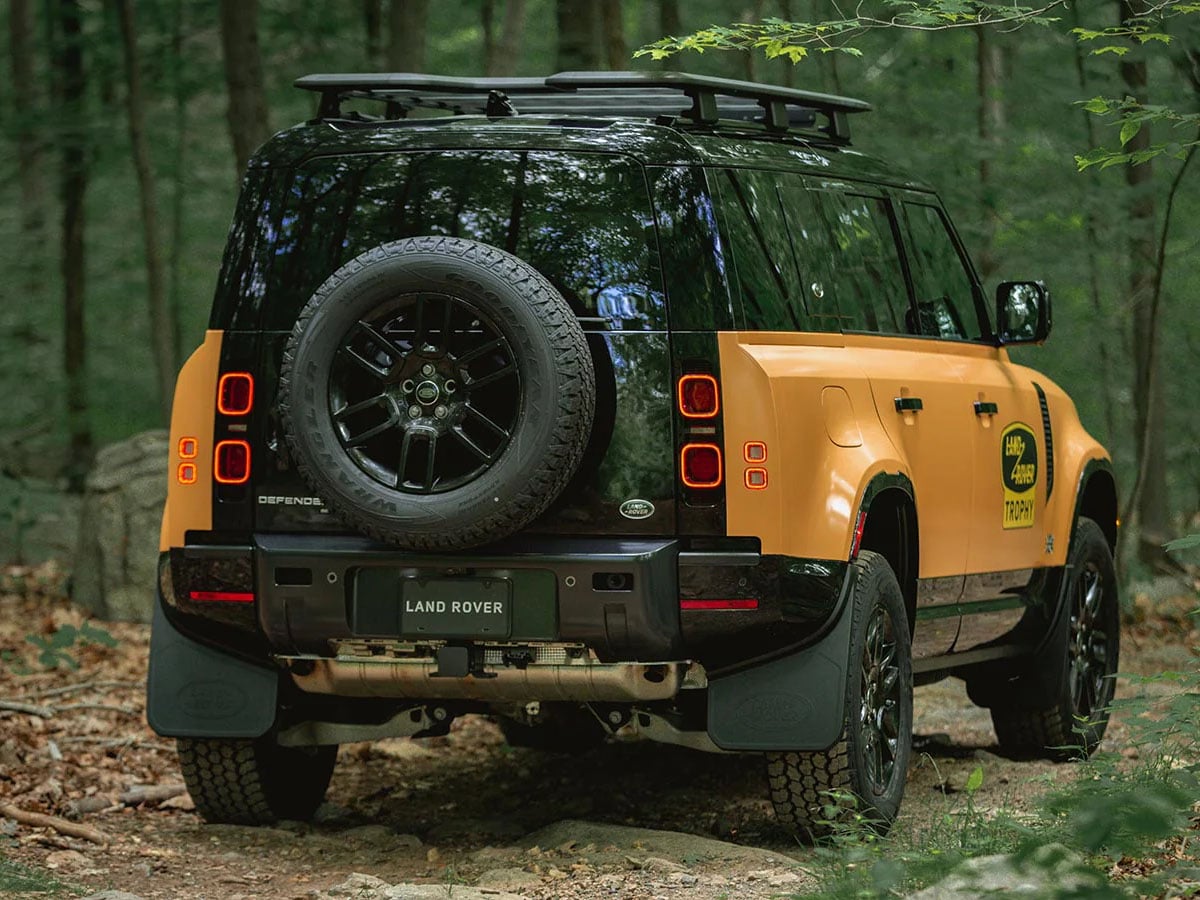 You'll also like:
Toyota LandCruiser 70th Anniversary Edition is a Big, Boxy Ode to the Outback Warrior
2022 Toyota Tundra Throws Down the Big Truck Gauntlet
Hennessey is Building a Monster 405HP Ford Bronco VelociRaptor