2022 Mercedes-AMG GT63 S E Performance Preview
A mouthful of a name, but with 831HP on tap and more than 1400Nm of torque – the new 2022 Mercedes-AMG GT63 S E Performance has a mountain of power. In fact, it's got more power than any Mercedes on the new car market today. In a four-door sports sedan!
It's unbelievable to even think that a four-door sports sedan packs more power than the likes of a McLaren 720s, Ferrari 488 Pista or even its brother the 2021 Mercedes-AMG GT Black Series. But hybrid trickery has helped increase the 4.0-litre twin-turbo V8's power by an additional 201 hp and 369 lb-ft, and that's a lot of horses.
You'll also like:
Mercedes-AMG Unveils 'Revolutionary' Hyperanalog Interior
Palace x Mercedes-AMG Turns the GT3 Racecar into 550HP Driving Billboard
2022 Mercedes-Maybach S 680 Sedan Proves More is Better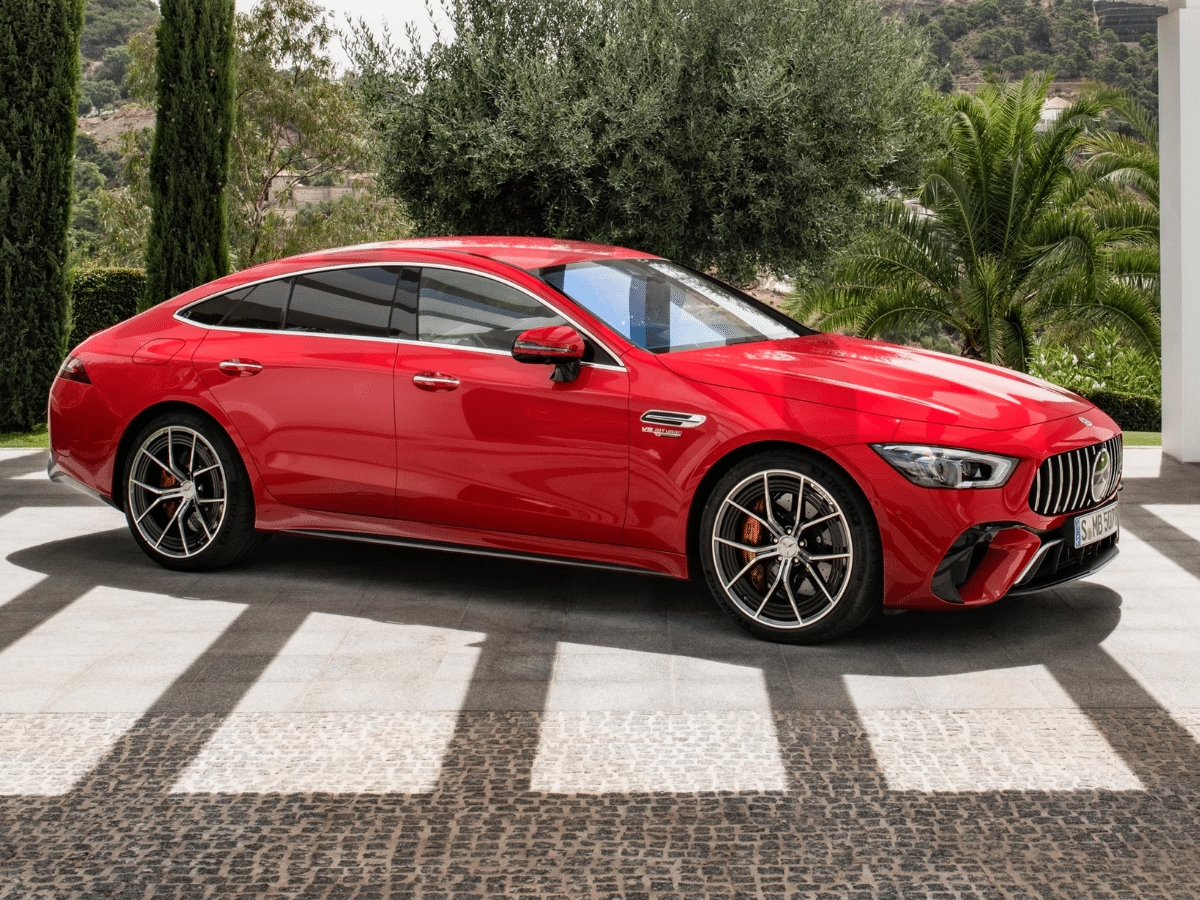 Naming conventions aside this is a serious performance sedan – if you can even call it that anymore. While it's got some weight – some 2086KG – behind its power, it can still get up and boogie with the supercars with a 0-100km/h time of 2.9 seconds (may be a little conservative). Before we get stuck into the engine and hybrid drivetrain, it's worth mentioning the GT make use of AMG's Speedshift MCT nine-speed automatic. A multi-clutch pack system! No 10-speed ZF torque converter auto insight.
The powertrain is where things get complicated, and if you're not interested in hearing conventions such as direct cooling, non-conductive liquid, and EDU we recommend sticking your eyeballs directly at the images instead. You'll simply miss out on a technical and engineering marvel that the Merc techs have managed to figure out.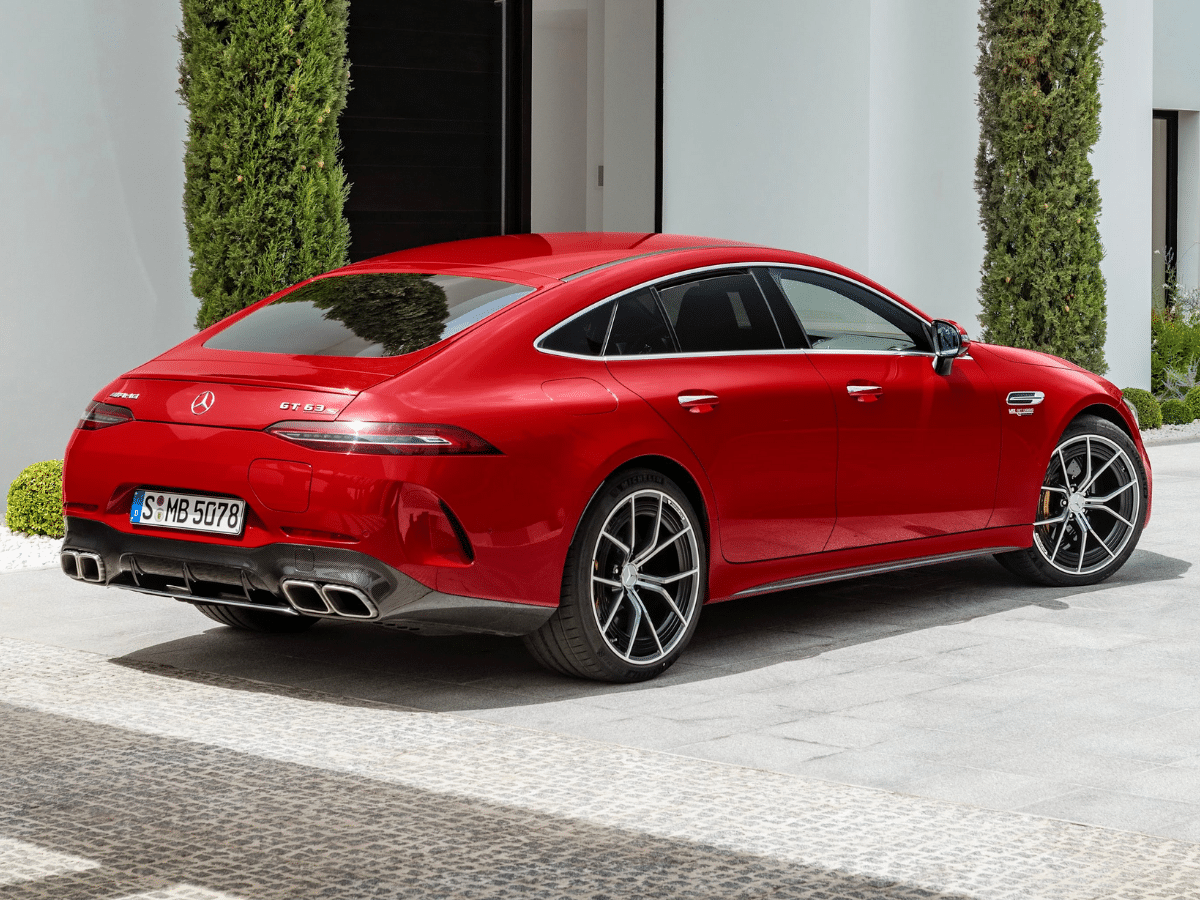 Taking advantage of the Mercedes new E Performance hybrid drive system the GT houses an Electric Drive Unit on the rear-axle with 201HP and 236 lb-ft of torque. This is powered by an in-house built 6.1-kWh lithium-ion battery pack and features a two-speed gearbox with a limited-slip differential (skids). The two-speed box helps extend electric-assist after 87mph where the first gear gives up the ghost, second gear then activates and helps all the way to 196mph.
Think that's complex? Well, there's more. Engineered for speed and performance over EV range, the motor provides around 10-km of range, not much, but this is a performance sedan with supercar capabilities, not an appliance that takes you from A to B. Hard acceleration is where the electric assist comes into its own and completely removes turbo lag.
Battery cooling is taken care of by an equally technical direct cooling setup. The battery cells are surrounding by nonconductive liquid, pumped around a heat exchanger, and then taken to the front where the radiator is mounted for waste. Basically, the batteries have a water to air intercooler, in old person language, super cool.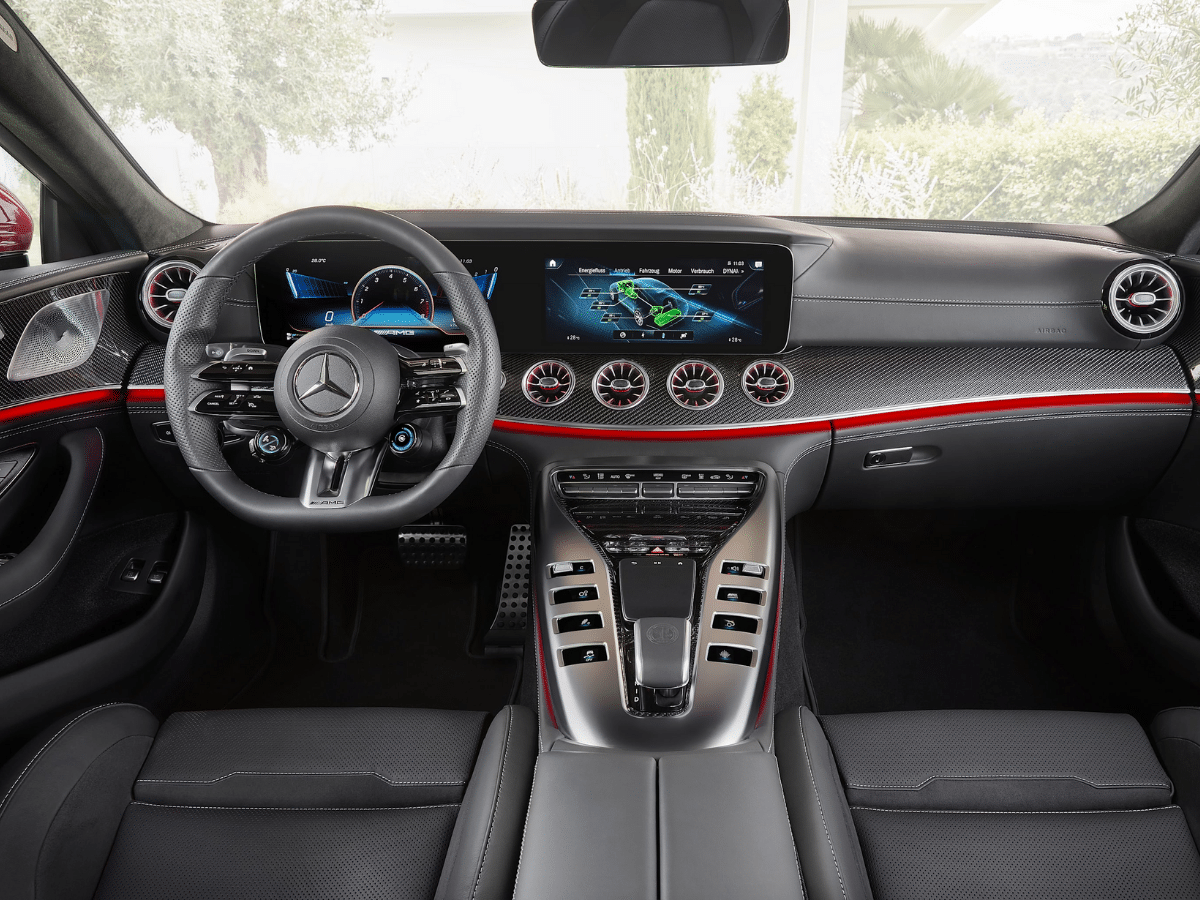 A number of exterior options find their way to the hybrid model only, including different exhaust tips, badges, contrasting outer lips around the front intakes, and a rather strange looking steering wheel. While we haven't had the chance to sit behind the wheel of an AMG GT yet, but as soon as we do be sure to keep your eyes peeled to our car page where you can find reviews, first looks, and more.
Price and Australian market specifications are yet to be determined, however, expect them to lean a bit closer to the European market and not the American.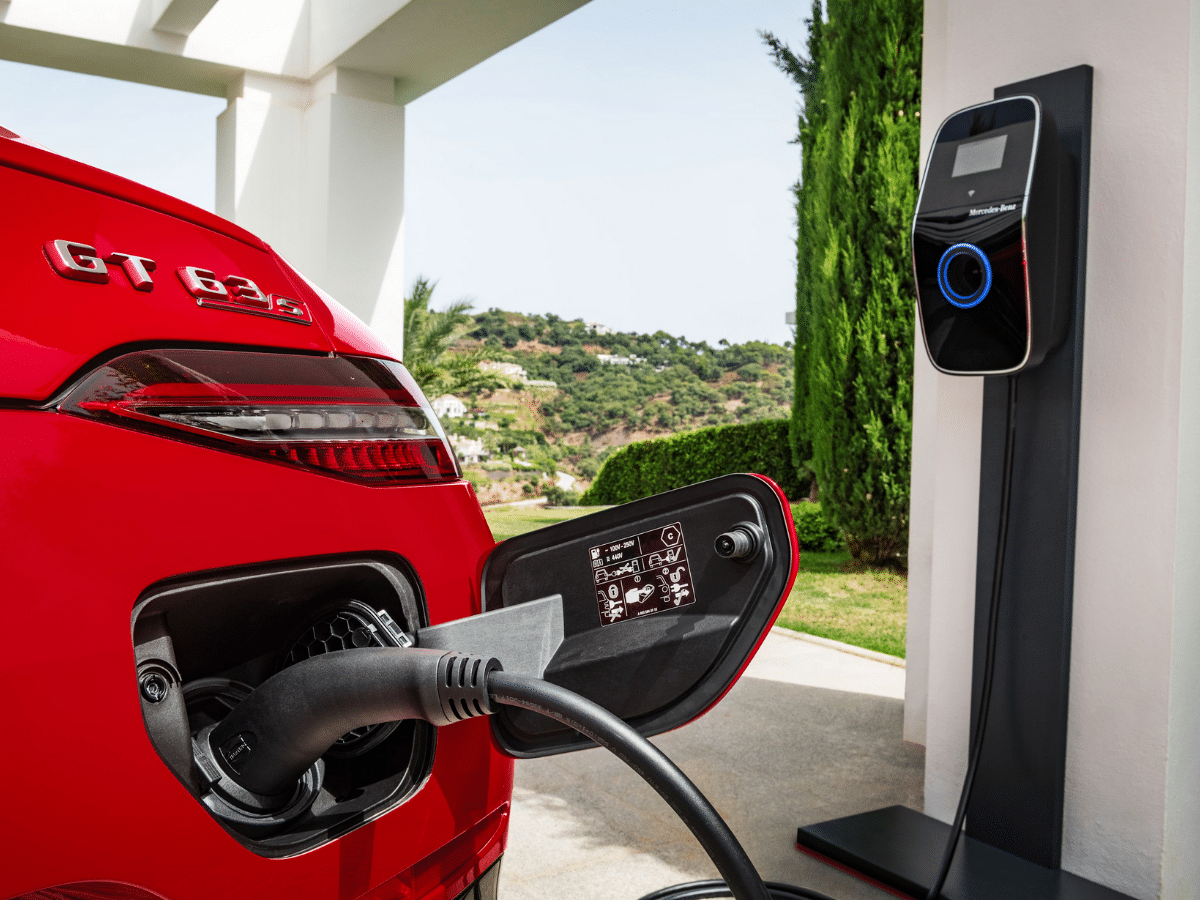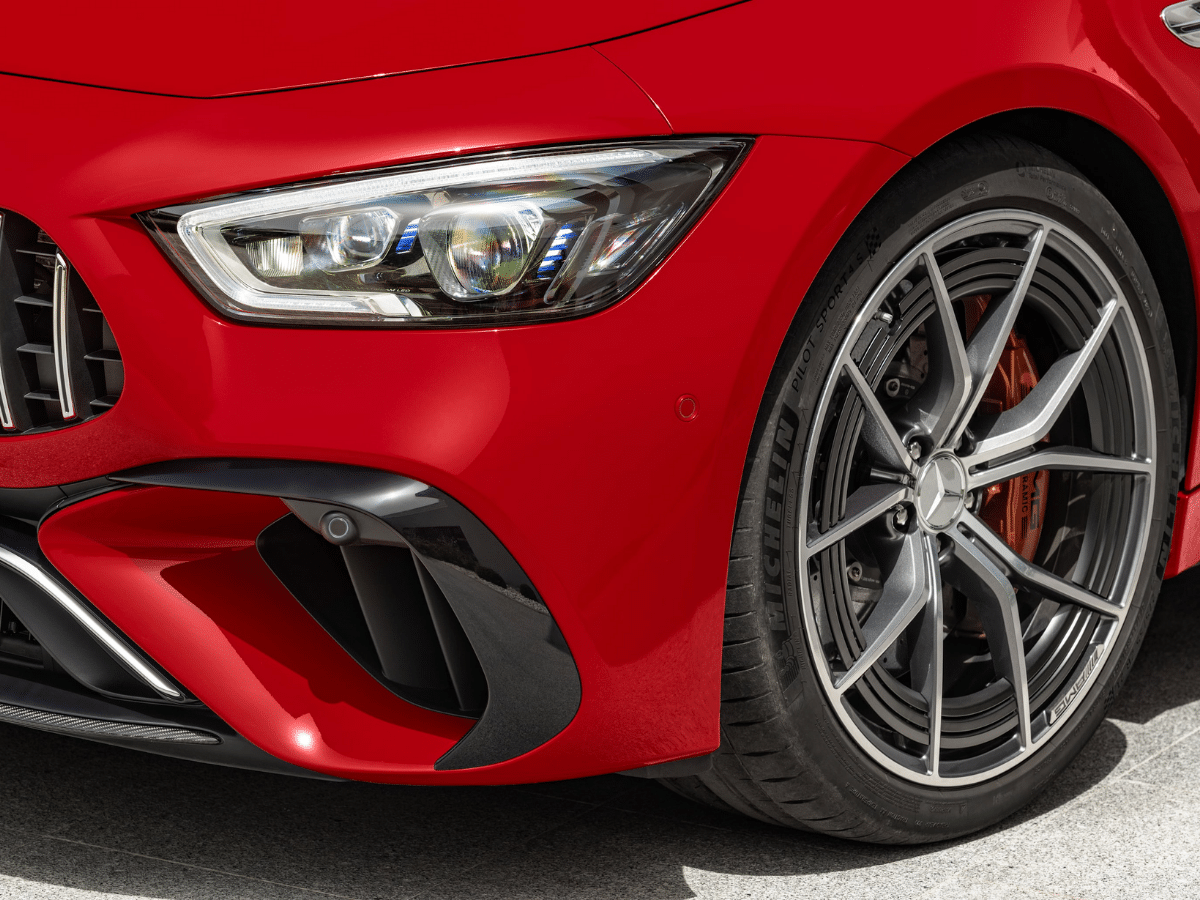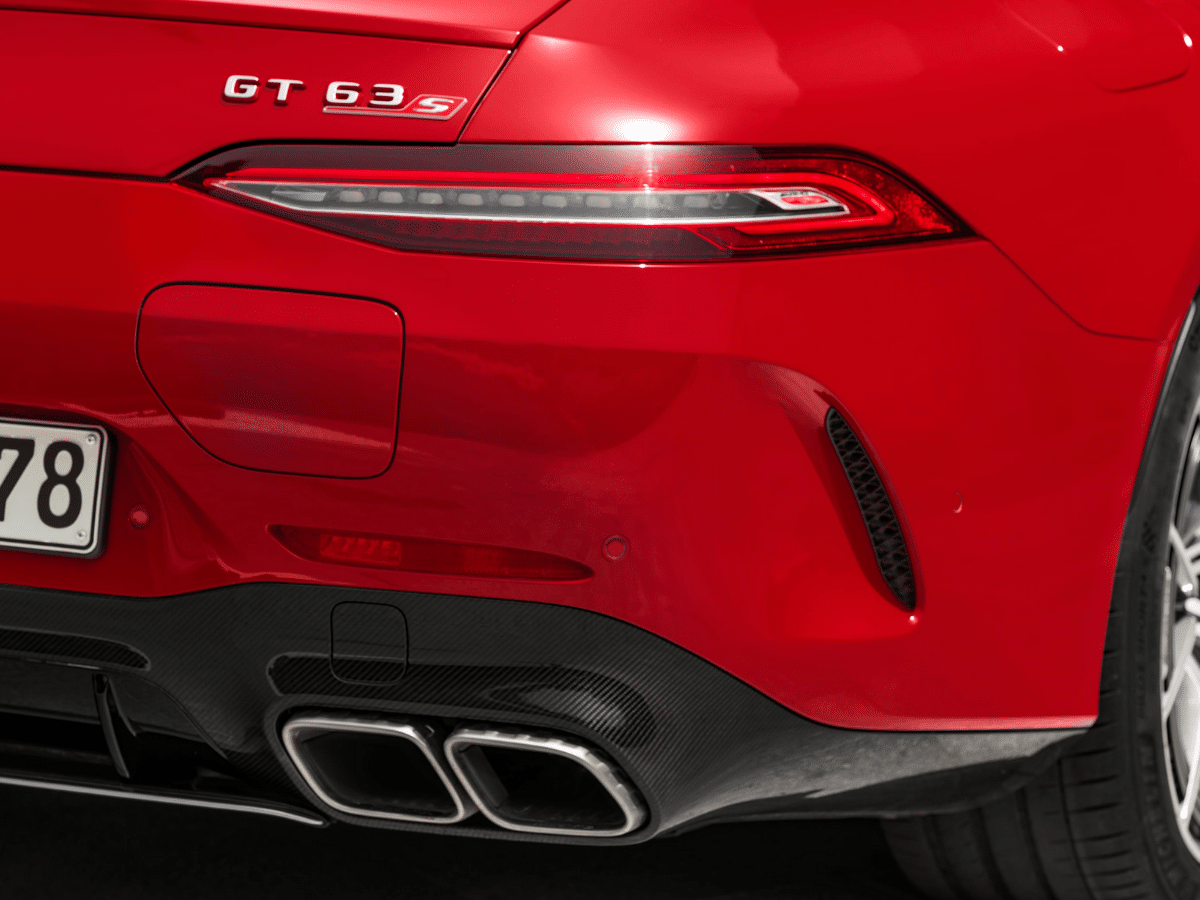 You'll also like:
Mercedes-AMG Unveils 'Revolutionary' Hyperanalog Interior
Palace x Mercedes-AMG Turns the GT3 Racecar into 550HP Driving Billboard
2022 Mercedes-Maybach S 680 Sedan Proves More is Better