A Replica of Apple's Le Mans Porsche Racer is up for Grabs
The 1980 Le Mans was special in many ways, but one particular aspect was the Apple-sponsored Porsche 935 that raced there. Not that the car actually did much in terms of bringing home the checkered flag, but it did have an impact nonetheless. An exact replica, down to the finest details of the rainbow-coloured race car, is up for grabs from the Atlantis Motor Group in Boca Raton, Florida.
You'll also like:
Porsche 911 Targa 4S Heritage Edition Channels Racing Past
2020 Porsche Taycan Australian Price, Specs, Release Date Revealed
911 Syberia RS Lives up to Porsche's Rally History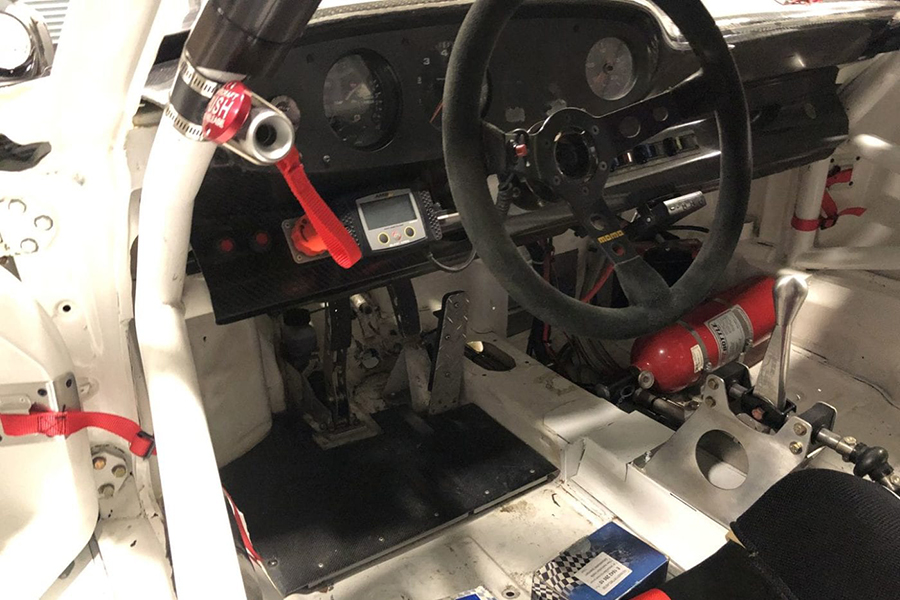 The car in question is a 1979 Porsche 935 K3 sporting Apple's iconic rainbow livery. The colour scheme is one of the most iconic in the last 40 years and was a bold choice made by a fledgling company at the time. The rainbow colours adorn the white car's sides, hood, and wing. The same rainbow motif is applied to the Apple logo on the rear panel. The only difference between the car then and the car now is the addition of the dealership's decal on the top of the hood.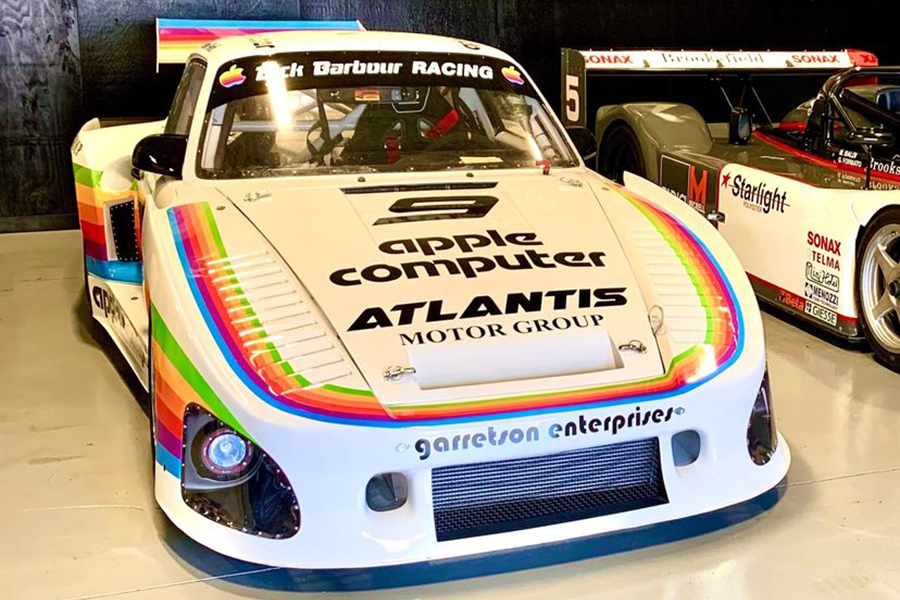 Speaking of the hood, what's under it isn't exactly period-correct. For this new version, the Apple race car is equipped with a 3.8-litre twin-turbocharged flat-6 that is more akin to the engine found in the 993-generation Porsche 911 GT2 from the mid-1990s. That same era contributed the car's six-speed automatic transmission as well as the rear suspension. With this new setup, the Apple race car might have fared better on the track, considering it now has 700 horsepower and a top speed over 200 miles per hour.
Adding the replica to your collection is going to cost you—the 1979 Porsche 935 K3 with Apple racing livery is selling for USD$499,000. If you think that's pricy, consider that the original, which is parked in comedian Adam Corolla's garage, is valued at somewhere between $8 million and $10 million. That's a lot of iPhones.
---
Featured Video from Man of Many
---
You'll also like:
Porsche 911 Targa 4S Heritage Edition Channels Racing Past
2020 Porsche Taycan Australian Price, Specs, Release Date Revealed
911 Syberia RS Lives up to Porsche's Rally History
---
Featured Video from Man of Many