A Summer Roadtrip in the New Ford Mustang GT
Inspired by some of history's most iconic race cars, the 2018 Mustang GT is as close to timeless as a road-ready warrior can get. Equipped with an athletic body, 10-speed paddle-shift automatic transmission (or upgraded manual transmission), and a powerful 5.0-litre V8 engine, the car is almost aggressively appealing for those with a need for speed. Between that and its built-in legacy, this American classic vicariously resonates with distinctive Aussie flavour.
However, the Mustang GT is so much more than a modern muscle car. Having recently taken the Shadow Black fastback model for a weekend spin, we can attest that this is, in fact, an ideal road trip vehicle. As such, it's supremely comfortable, technologically advanced, and just an all-around pleasure to drive. It's then no wonder that the new Mustang GT is getting rave reviews across the board. Put simply, this is where heritage style and contemporary performance collide. Like we said: Aussie flavour.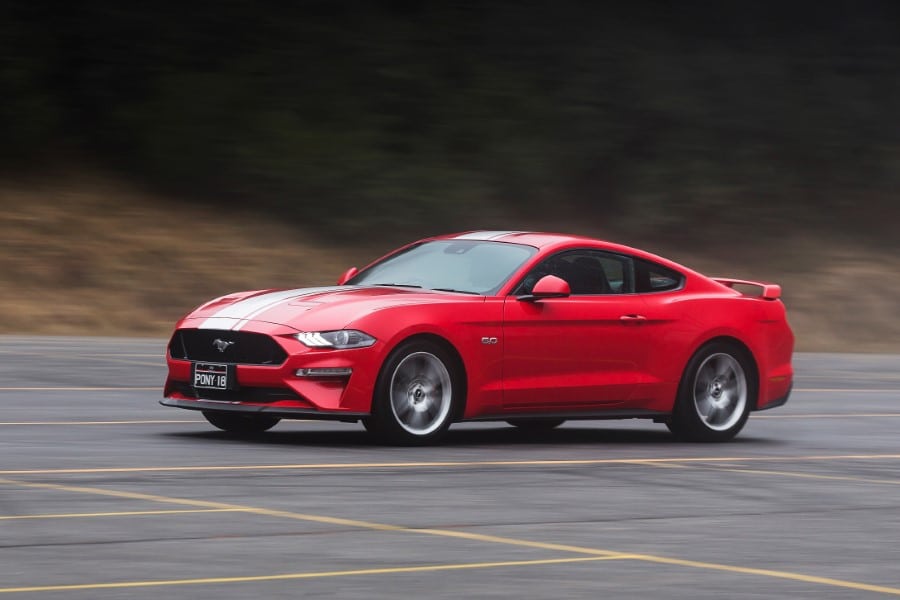 As a fixture in the respective worlds of racing and popular culture, the Ford Mustang GT seems almost obliged to stick to its roots in one way or another. Yet that doesn't stop the recent model from branching out in all sorts of interesting directions. For starters, there's the newly designed exterior, which is as lean as it is dynamic. Expect refined aerodynamics, repositioned bonnet air-intakes, and all-LED front lights with signature tri-bar lighting. Around the back are revised LED taillamps, a new bumper, a quad-tip exhaust (as standard), and a black rear diffuser. Throw in the Black Shadow paint job and some brilliantly subtle detailing, and what you end up with is a downright sleek machine.
Inside, the Mustang GT goes all in on the latest technology, including a bevy of safety features. Up front is a customisable 12″ digital instrument cluster, which was directly inspired by the Le Mans-winning Ford GT racecar. Representing a brand first, the cluster delivers three separate views. Meanwhile, owners can choose between Normal, Sport, and Track mode, while furthermore adjusting colour and gauge layout.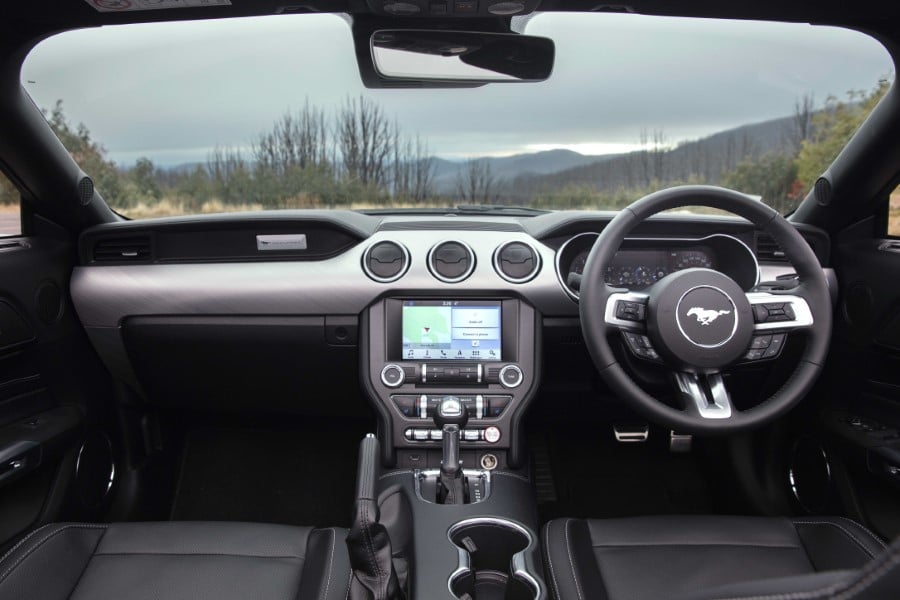 Speaking of customisable features, the Mustang GT now comes with an all-new active valve exhaust system. With this system at your disposal, you can control the volume of the exhaust, choosing between four modes: Normal, Quiet, Track and Sport. Again, it all goes to show that the Mustang GT might be "classic" in some ways, but thoroughly modern in others.
In our opinion, the Mustang GT fastback also makes for the perfect getaway vehicle (and no, that's not a Steve McQueen reference). That is, it handles way better out on the open road than it does in the city. Furthermore, the restyled bucket seats are insanely comfortable. While on the subject of seating, we should add that there's a limited amount of leg space in the back. Consequently, it's a tight squeeze for backseat riders. However, if it's just you and your significant other or closest mate up front, the open road is nothing but a pathway to possibility.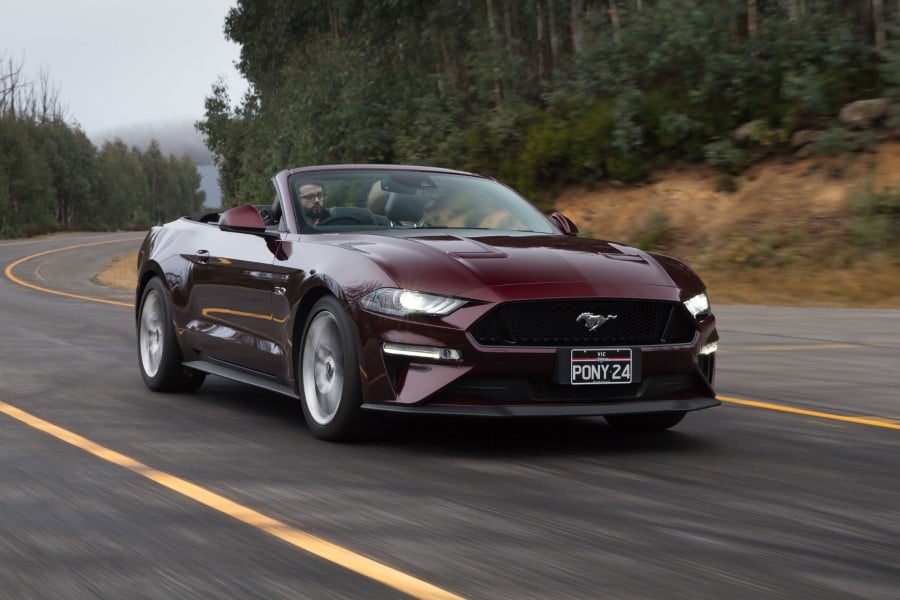 It's also out on the open road that you can take the Mustang GT to extremes…with caution, naturally. To that end, this model is reportedly the fastest of its kind, building upon decades of premium performance. Under the hood is a reworked 5.0-litre Coyote V8 engine, which delivers more power and speed than any predecessor. Thanks to dual-fuel, high-pressure direct injection, and low-pressure port fuel injection, the engine cranks up every metric with prime efficiency. In turn, it generates 450hp and 556Nm of torque on the standard model.
For those who prefer the automatic experience, the 2018 Mustang GT comes with a new 10-speed SelectShift automatic transmission, which is Ford's best to date. The result is better acceleration, sharper responsiveness, quicker shirt times, and improved overall performance. For all the stick-shift operators out there, the manual transmission has been completely redesigned for optimal torque. It now hosts a twin-disc clutch and dual-mass flywheel, among other things.
Bolstered by modern technology, triumphant design, subtle detailing, comfortable seats, and conspicuous power, the 2018 Mustang GT is basically built for the open road. That's a good thing here in Australia, where frequent road trips are a way of life. As mentioned, however, it can get a little cramped in the back. Our advice is to choose one lucky companion, strap up, and hit the road in style.