Abimelec's Hellscout Custom Build is the Quintessential Off-Road Vehicle
Before SUVs became ubiquitous, International Harvester built a bare-bones version of the vehicle. The Scout soon became a competitor for Jeep—it even had a similar fold-down windshield. Produced in Fort Wayne, Indiana, the Scout was built during 1961 and 1980 and was essentially a two-door truck with a removable hard top that had a full-length roof as an option. You could also select a half-cab pickup design, or go with a soft top. Rumor has it that the only product guideline given was to come up with something to replace the horse. It's unclear what Abimelec Design was replacing with their custom build of the Scout, but the name—Hellscout—might give you an idea of what this vehicle is capable of.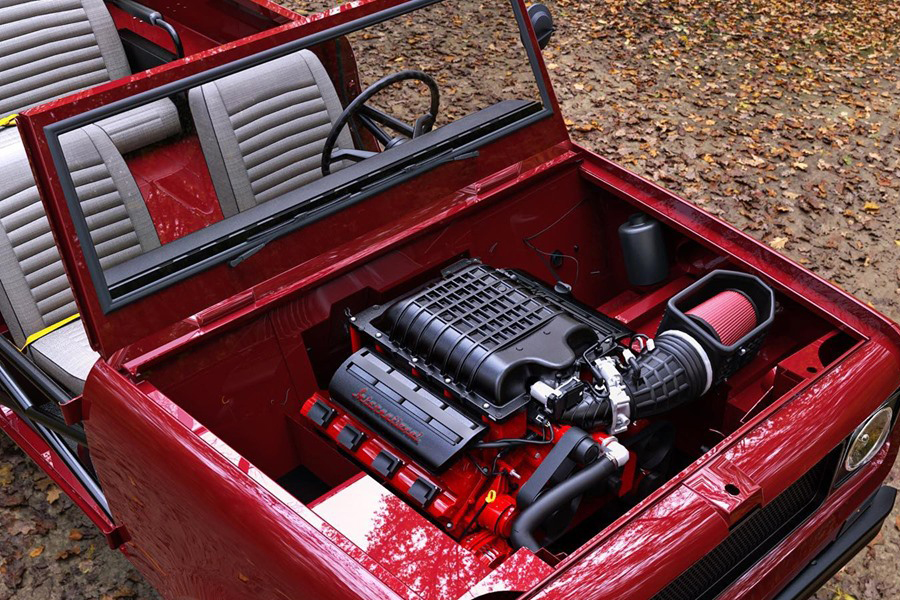 Abimelec Design has been helping people bring their car dreams into reality by offering their services to create a preview of what the project might look like using Photoshop. For the Hellscout, Abimelec confesses to having thought about a "classy yet functional off roading SUV" for quite a while. Originally, they were going to use a late '70s or early '80s Bronco or Ramcharger, but those vehicles just didn't have the right look. Abimelec wanted something that had a more nimble appearance. That desire led Abimelec to the Scout. As a direct competitor for Jeep, the Scout design had that nimble, go-anywhere look to it.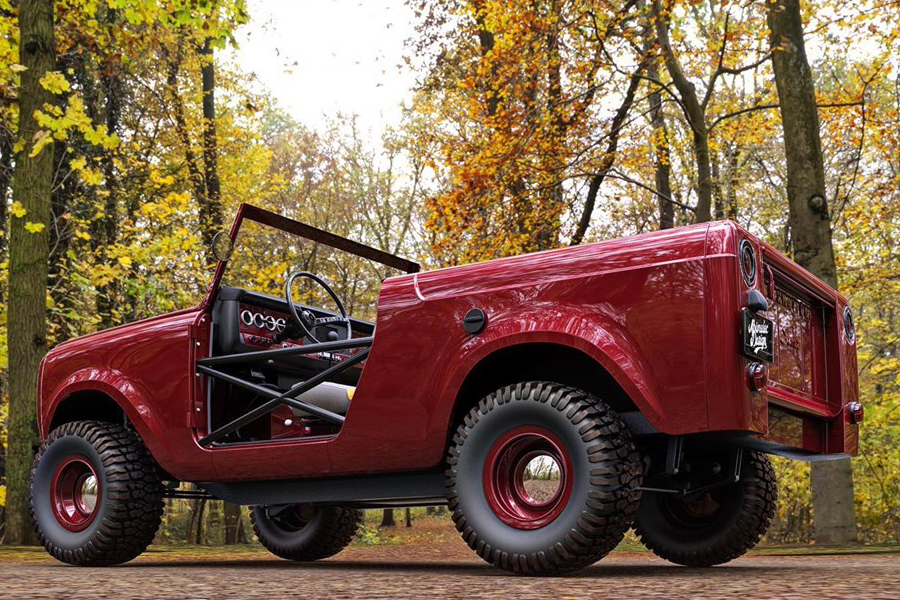 This wasn't a "dress-it-up" build, though. Abimelec had creating a pure, off-roading machine on the mind, so the design strips away everything but the basics. The Hellscout comes with a stock interior, no doors, no cage, and only lap belts. Portal axles from a Merc were borrowed for the Hellscout, and the whole vehicle was done up in a red and black color scheme.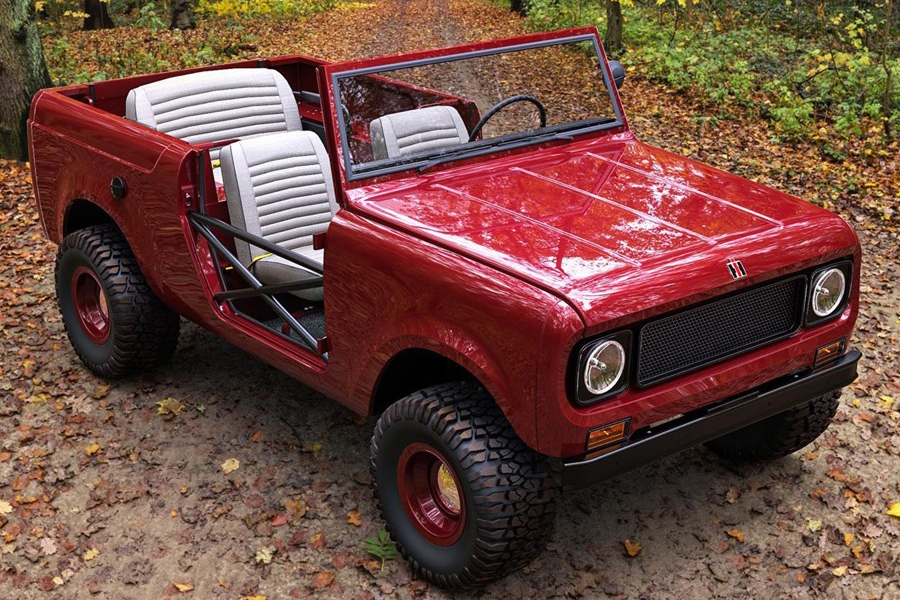 Why the name "Hellscout"? Under the hood this former Scout has a supercharged HEMI Hellcat V8 capable of 707 horsepower. Not only does this Scout have the looks of an off-roading beast, it has the guts to back it up, making it the epitome of off-road bad-assedness.