ABT Amps Up Volkswagen's Touareg TDI SUV
Volkswagen saved the best for last when it came to their successful Touareg line of SUVs. This is the last model from the core VW brand that will feature the V8 TDI engine, and with the help of ABT Sportsline, the Touareg TDI SUV is a behemoth.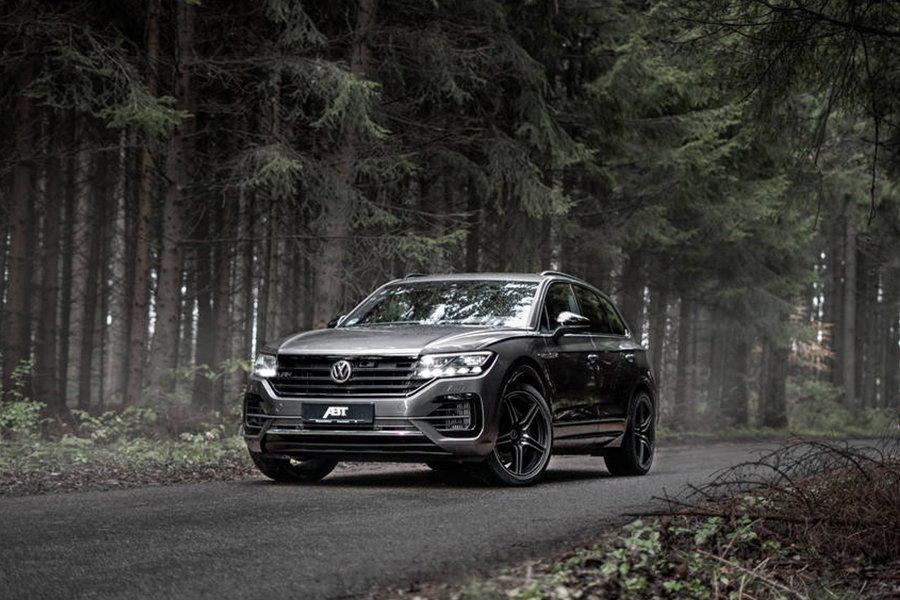 The Touareg was brought to market as a less expensive alternative to Audi's SQ7 or Bentley's Bentayga Diesel. The standard offering came out of Wolfsburg with a 4.0-liter engine that produced 664 lb-ft of torque. Under ABT's tutelage, this SUV picks up another 50 lb-ft, bringing the total to 715 lb-ft of torque, turning the Touareg into a true toy hauler. It's not just torque that gets a boost thanks to ABT. Horsepower also jumps up from 416 to 493. That boost in power comes courtesy of ABT's Engine Control unit. If the V8 is a bit out of your range, ABT also works on Touareg's V6 engine, bumping horsepower up from 282 to 326, and torque from 443 to 480 lb-ft. ABT is also looking at the 3-liter version, and will be introducing an upgrade in January 2020. ABT also gave the wheels of the Touareg a bit of love, replacing the stock VW wheels with a custom set of 22-inch alloys done in either black or gray.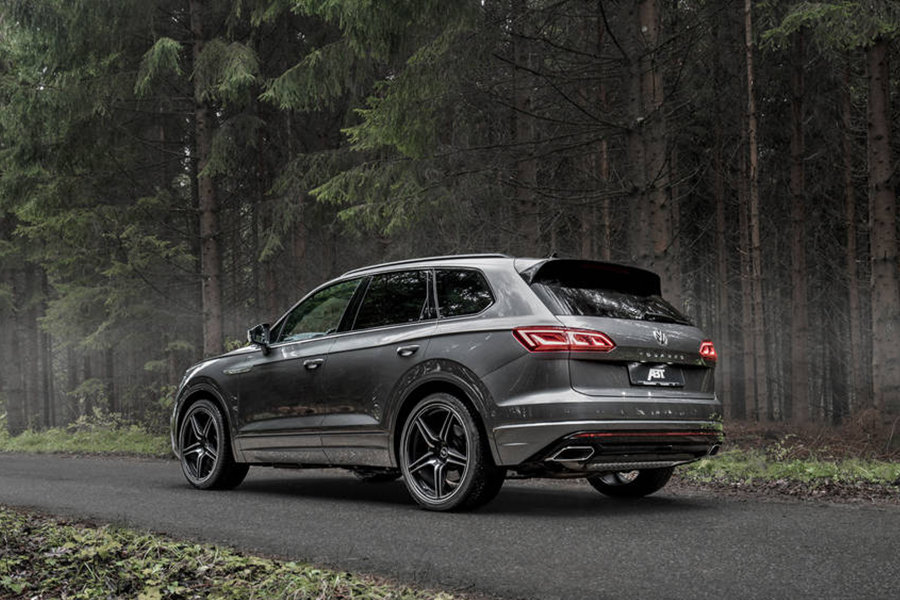 "We had a long debate, and we believe Touareg is a prime car," Volkswagen Marketing Chief Jurgen Stackmann told Top Gear. "It can handle any competitor from around the world. Giving it a V8 twist is a very special honor, and I believe it's going to be a collector's car from day one." With ABT's help, Stackmann's prediction is even more likely to come true. Except this won't be a car sitting in a garage never getting used. With its performance capabilities, ABT's Volkswagen Touareg TDI SUV will be out on the road being put to work.