All-Terrain Traxx for Your Traxxas Go Anywhere
Attitude is great, but somewhere you have to combine it with ability. When you're talking remote control cars, the Traxxas TRX-4 may have a "go-anywhere attitude" but even with that, there might still be places that this crawler just can't crawl. That's when you need the new all-terrain Traxx.
Essentially a set of tank-like treads that replace the wheels of your TRX-4.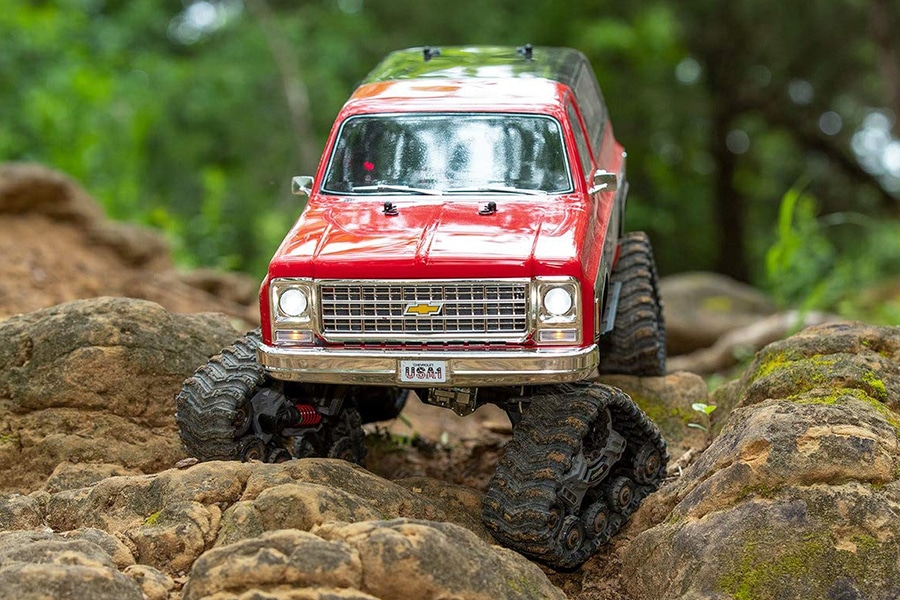 These treads have a large contact patch, which, coupled with a grippy surface, allow the treads to climb just about any terrain from the deepest mud to the loosest sand. Designed with adjustable tension, the tracks can be tightened or loosened depending on your current need. The suspended road wheels allow the tracks to conform to the terrain so that you're not slipping.
Traxxas also added in oil-filled dampers to provide even more grip by controlling rotational movement. Additionally, the tracks add another 16mm of ground clearance, letting you straddle higher objects without getting high-centred.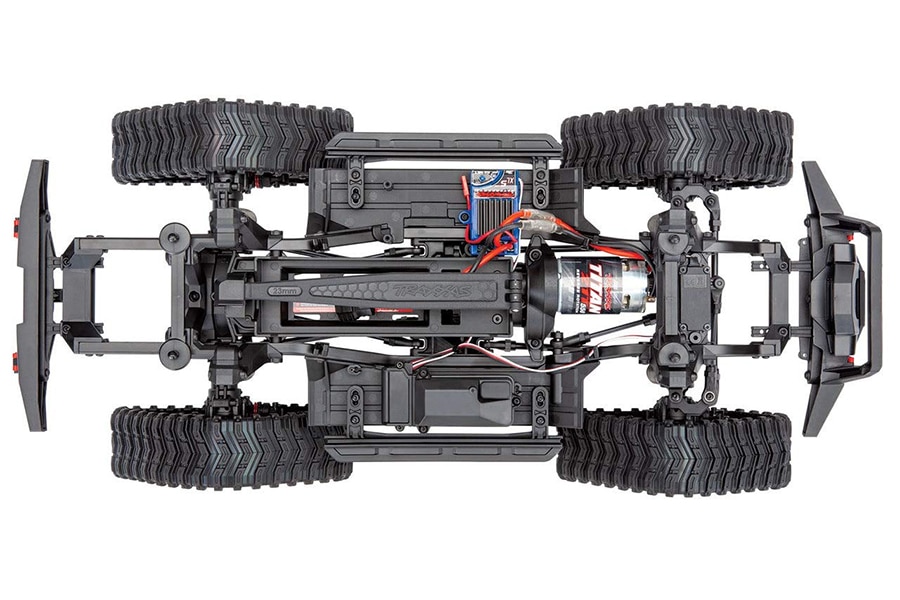 The tracks come completely assembled and ready for installation, which only takes a few minutes (some models may require slight trimming of your car's body). The tracks are also ready for all-weather condition thanks to the sealed bearings on the drive wheels—you can drive these tracks through puddles, across streams, and even blaze a trail through snow.
The longer rear Traxx drive makes steeper climbing possible as well. And when you're done with the tracks, you can simply return them to the reusable polystyrene insert they came in for easy storage.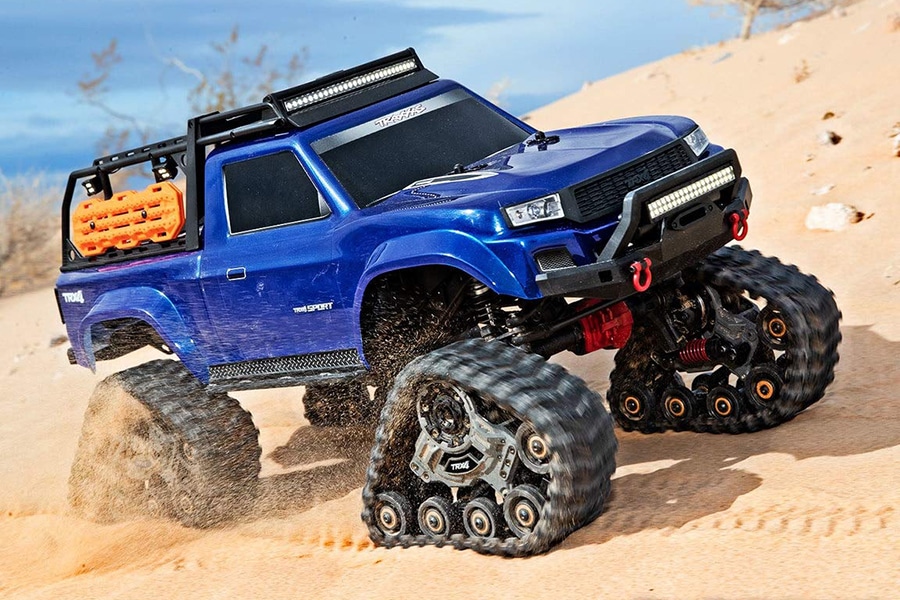 TRX-4 All-Terrain Traxx comes as a set of four and sell for USD$200 on Amazon.
If you're looking for a way to give your TRX-4 the ability to back up its won't be stopped attitude, then adding a set of the all-terrain Traxx is the way do it.