Alpha Keeps it Classic with Electric 'Wolf' Truck
Many electric vehicles take more style cues from science fiction than they do from trends, much less automotive history. Tesla's Cybertruck is a prime example of this approach with its faceted design that resembles something of a children's drawing than a functional vehicle. But when you see the Alpha Wolf Electric Truck, your first response may very well be, "Are you sure that's an electric vehicle?" and for us, that's the most telling reaction for an electric vehicle. Alpha keeps true to the history of utility trucks, making their new Wolf a vehicle that would appeal to truck purists.
Alpha Wolf Electric Truck Specification
Motor: Dual Motor 4WD, Single Motor FWD
Range: est. 400km
Acceleration: 6.2 seconds
Towing capacity: 3000 pounds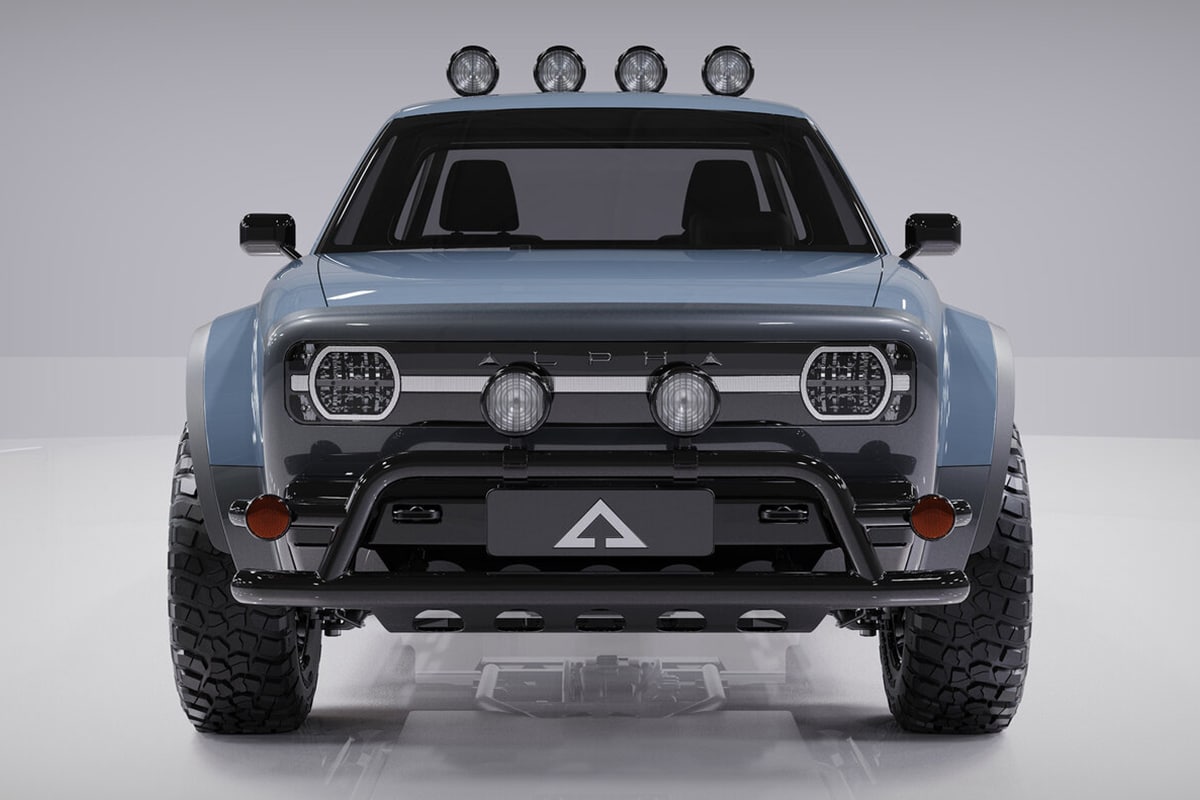 Headquartered in Irvine, California, Alpha Motor Company is an electric vehicle startup with a few vehicles already under its belt. The EV company has the Ace Coupe, Ace Performance Coupe, Icon, and Jax (a four-seater CUV). So Alpha won't be starting from the ground up for the new Wolf electric truck. In fact, the Wolf will use the same platform as the Jax. From there, the overall body shape and design brings to mind the mini trucks of automotive history, complete with a Baja bar, off-road lighting, tubular bumpers, and large, knobby tires.
Differences do start to surface, however. For instance, rather than housing a motor, the engine compartment is now a "frunk" with plenty of storage. A charging port is on the front fender is camouflaged as a gas tank. And the bed provides plenty of hauling area, but a solar panel cover is available. Alpha hasn't released much about the propulsion system, but the Wolf electric truck will be a four-wheel-drive or front-wheel-drive. The battery will be a 75 to 85 kWh lithium-ion variety, providing a range of 250 to 275 miles, and you can also expect a 0 to 60 speed of about 6.2 seconds. Because it wouldn't be a truck if you couldn't haul stuff, so the Wolf will have a 3,000-pound towing capacity.
Length: 4765mm
Width: 1930mm
Height: 1685mm
Truck bed: 1652mm
Wheels: 16″-18″
The Alpha Wolf is diminutive by truck standards. Measuring at only 188 inches long, it rides on 18-inch wheels and beefy tires which makes it seem larger. In keeping with the mini-truck ideal, Wolf's interior is simple but has everything you need. It does have Bluetooth connectivity and it offers multiple charging ports, as well as a premium sound system. Alpha plans to start pricing on the Wolf electric truck somewhere in the neighbourhood of US$36,000 to US$46,000.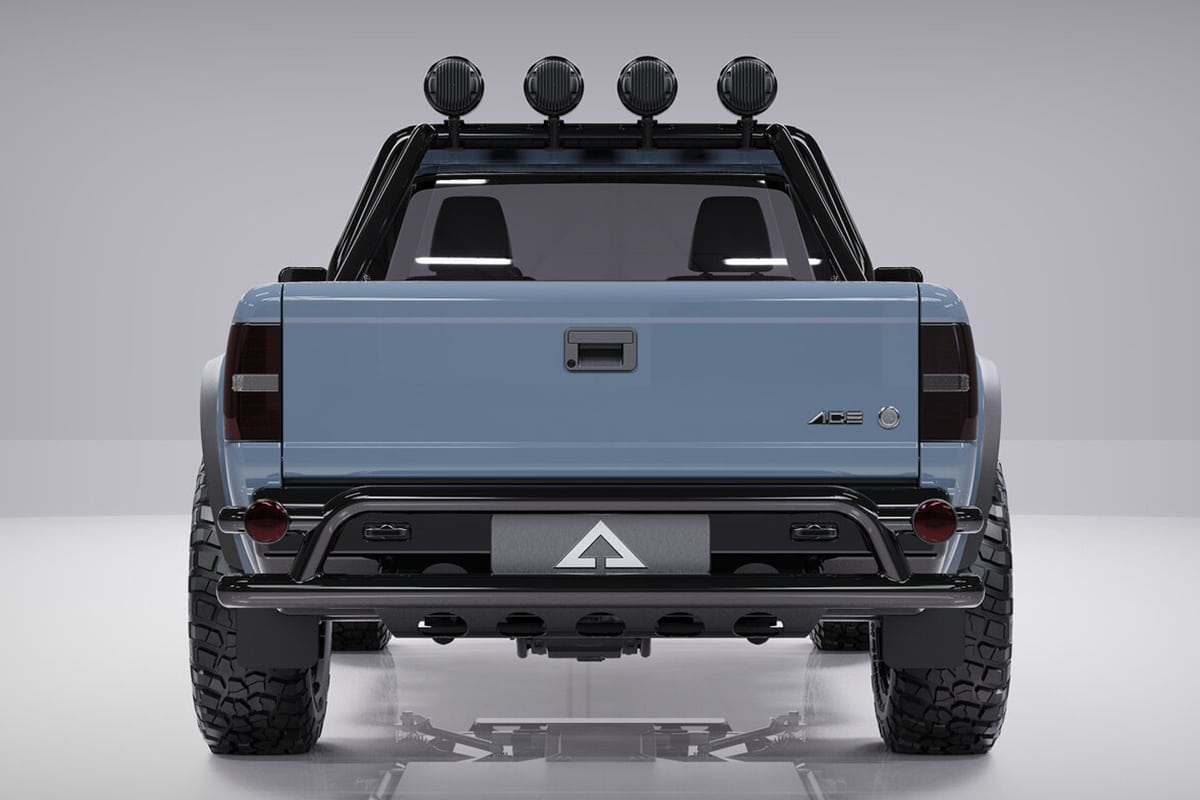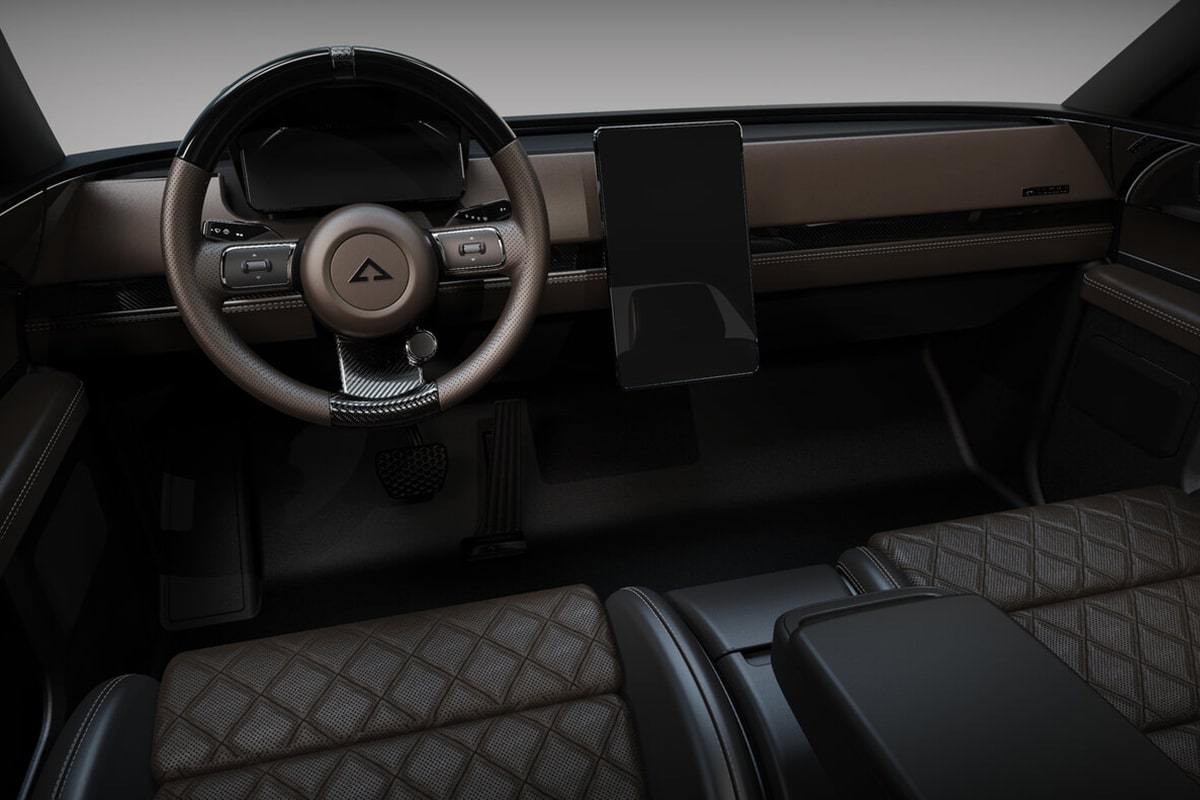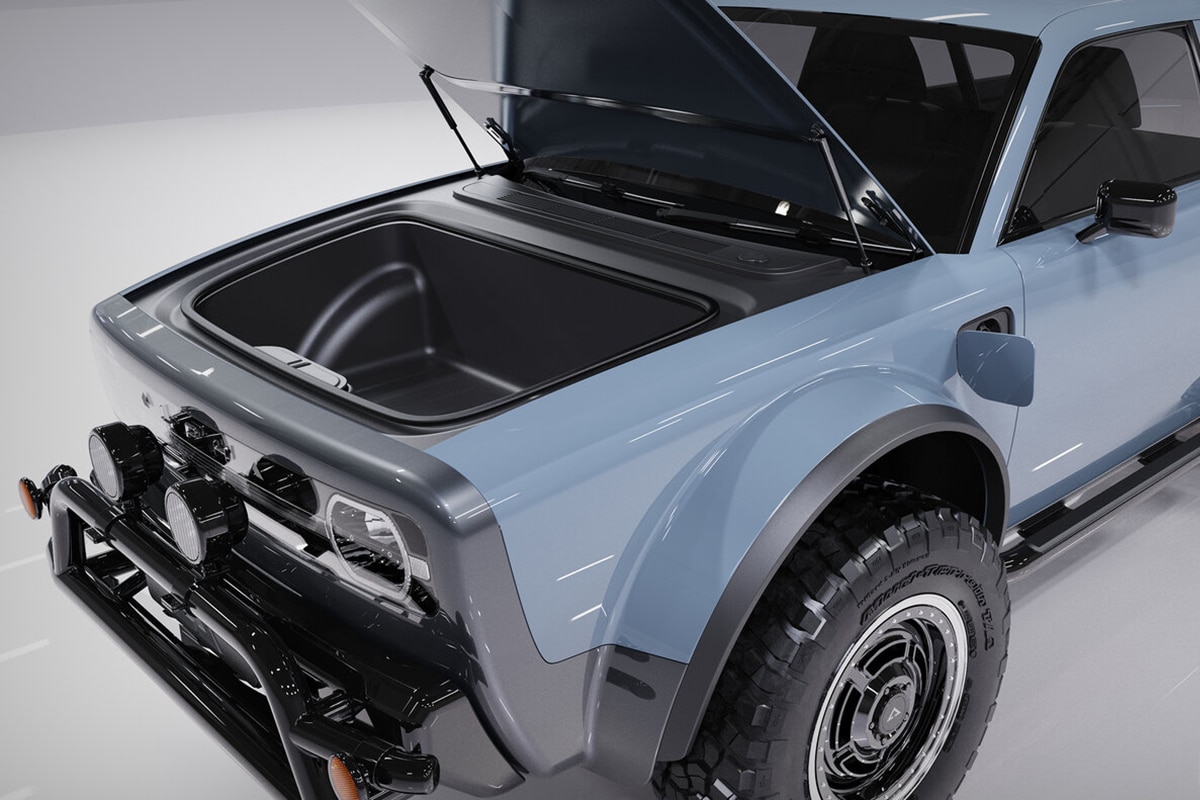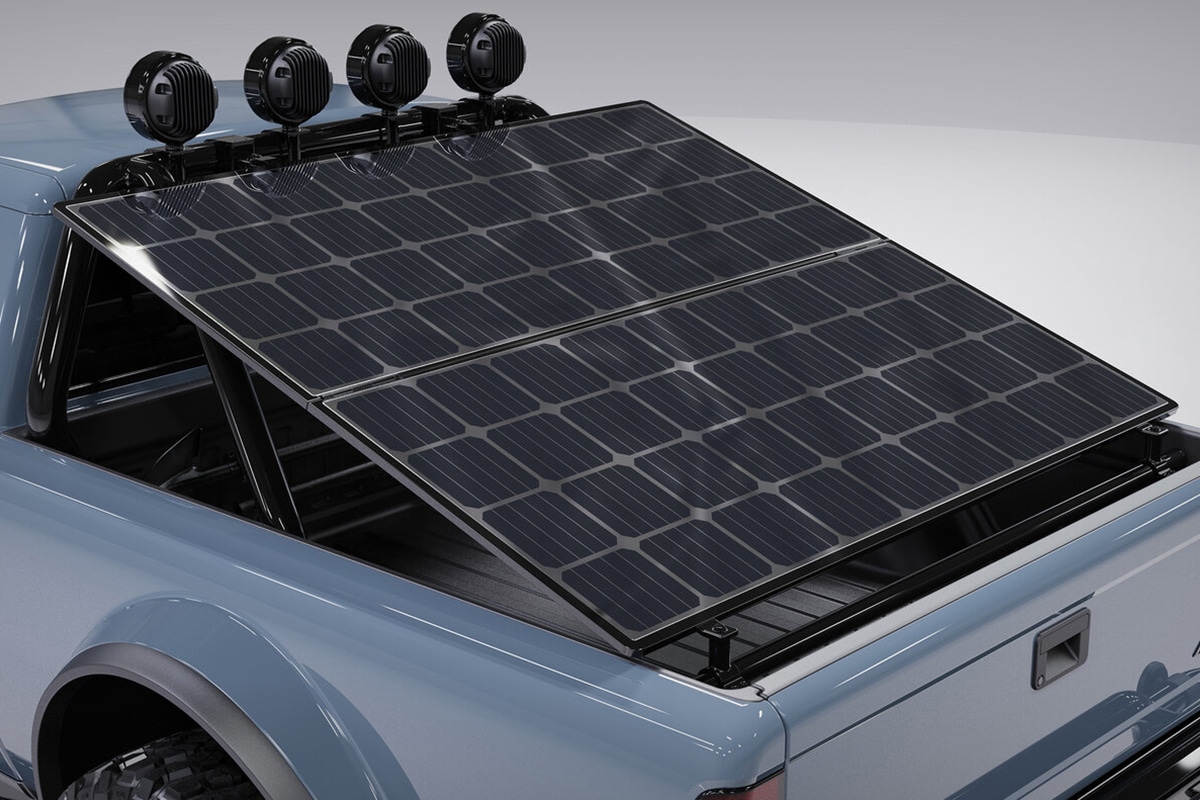 You'll also like:
The LEGO Camel Trophy Land Rover Defender is Back
2021 Porsche 911 Turbo: The Most Perfect Sportscar Ever?
'Last of its Kind' 1954 Swallow Doretti Roadster Could Fetch $140,000