This ArmorTruck Concept is a Bulletproof Batmobile
Designer Milen Ivanov's ArmorTruck concept looks like something straight out of the Halo series. Master Chief would be more than pleased to drive this beast around. The design is a far cry from Ivanov's previous work for companies like Dreamworks, Croatian hypercar maker Rimac, and Vilner, a luxury aftermarket specialist. Not that that's a bad thing—the ArmorTruck concept is ferociously badass.
You'll also like:
Commonwealth Classics' 1990 Land Rover Defender 110 Cops a Unique Upgrade
This 1984 Land Rover 110 is a True Gentleman's Dormobile Overlander
Land Rover Defender Shows its Mettle in No Time to Die Promo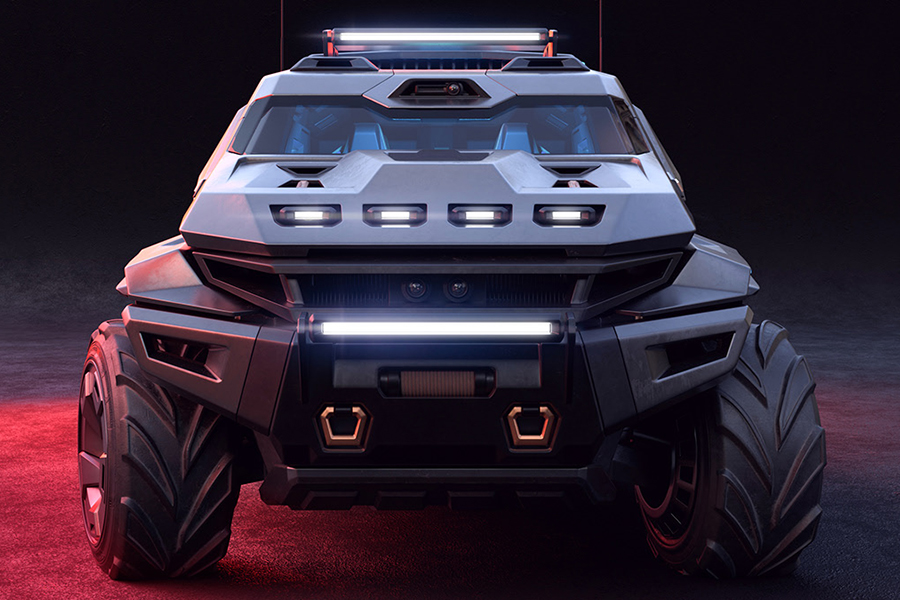 The warthog style concept is imagined as being plated in full steel armour. Plenty of ground clearance with the tires to match any terrain would mean that this truck would be comfortable going anywhere. It's also electric, so you won't be hearing it sneak up on you. Finished in matte black, you can tell that some of the inspiration for this concept came from Batman's Tumbler. Ivanov also names the Tesla Cybertruck, Jeep, and Hummer as sources of inspiration. The ArmorTruck sports gull-wing doors and has an oxygen generator as well as plenty of storage. LED headline bars would light up any situation you might find yourself in.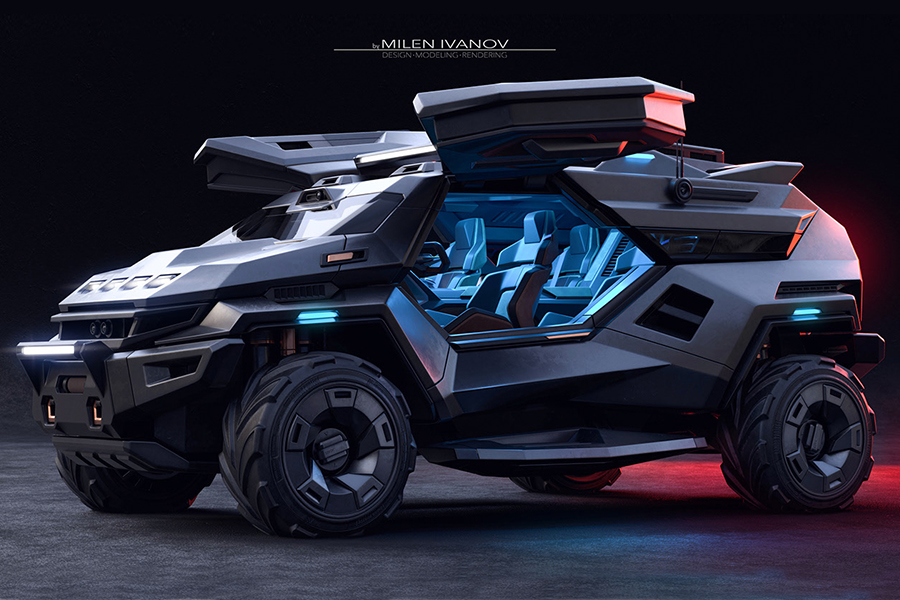 Inside, the ArmorTruck has bucket seats for four and is decked out in leather. It might be a dystopian, post-apocalyptic world outside of the truck, but you'll be sitting in the lap of luxury inside the ArmorTruck. The rig also comes equipped with night vision for those special ops missions. Ivanov designed the ArmorTruck to work off of a hybrid powertrain that could produce a combined 2,000 horsepower. As for the armour, the truck will have a body made of steel, titanium, Kevlar, and carbon fibre, while the glass would be multilayered with a "special material that is incredibly strong." Ivanov also envisions the wheels being bulletproof. In other words, this is definitely something that you could see the Master Chief hopping out of to take down enemy forces with extreme prejudice.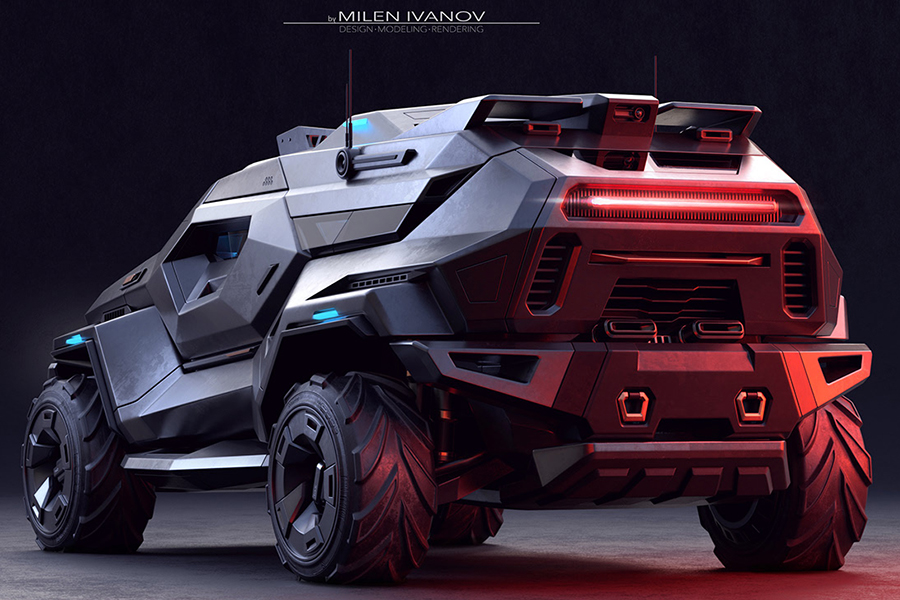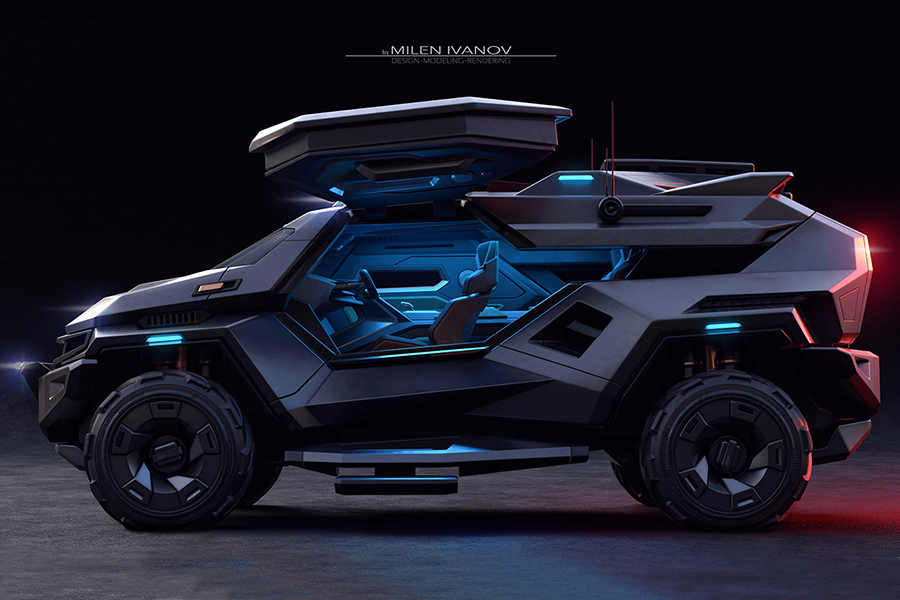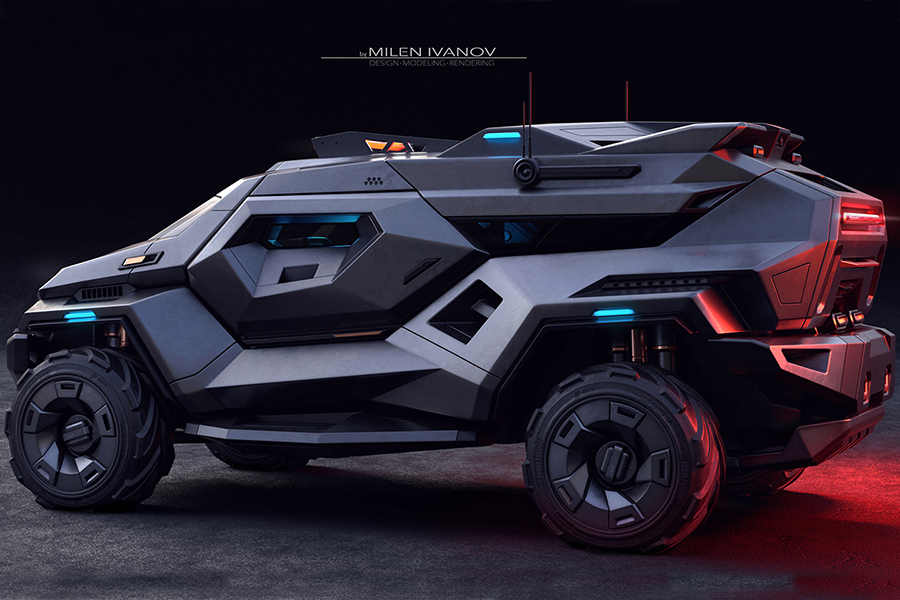 You'll also like:
Commonwealth Classics' 1990 Land Rover Defender 110 Cops a Unique Upgrade
This 1984 Land Rover 110 is a True Gentleman's Dormobile Overlander
Land Rover Defender Shows its Mettle in No Time to Die Promo