Audi Keeps the V10 Revving with the R8 Coupé
There are very few auto manufacturers that are producing the V10 anymore. One of those is Audi, and their 2020 R8 Coupe is a prime example of why it's a shame to see so few being made. The Audi R8 Coupe V10 starts out on pretty good footing seeing as how it shares roughly 50 per cent of the same parts as those used for Audi's R8 GT3 LMS race car.
You'll also like:
Hands On with Ferrari's F8 Tributo: A Lean, Mean, V8 Machine
Audi's Q4 Sportback E-Tron is a Streamlined Electric SUV
2021 Mercedes AMG GT Black Series Goes Big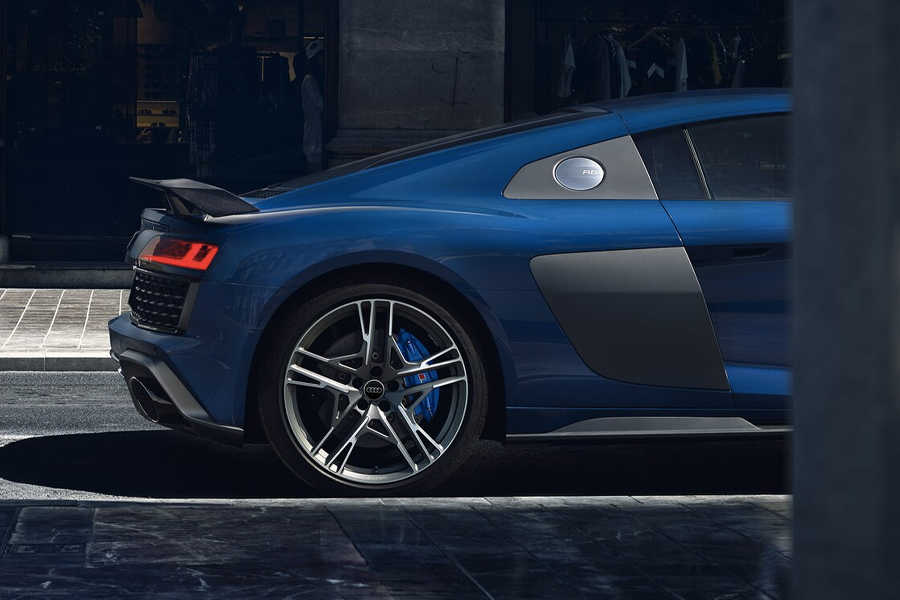 Given its roots in racing, it should come as no surprise that the R8 boasts 397kW, with a performance variant that bumps up to 449kW. As a mid-engine drivetrain, the R8 has the ideal balance and centre of gravity to dynamically transfers weight to perfection. Audi also employed their Quattro technology, which makes it feel like you're driving a rear-wheel-drive vehicle even though you can send up to 100 per cent of the available torque to the front axle. That's 540Nm of torque propelling the R8 to a 0 to 100kmh in just 3.7 seconds. For better handling, the R8 Coupe offers Audi's magnetic ride as standard. This feature employs tiny magnetic particles in the shock absorbers to create a magnetic field for a smoother ride.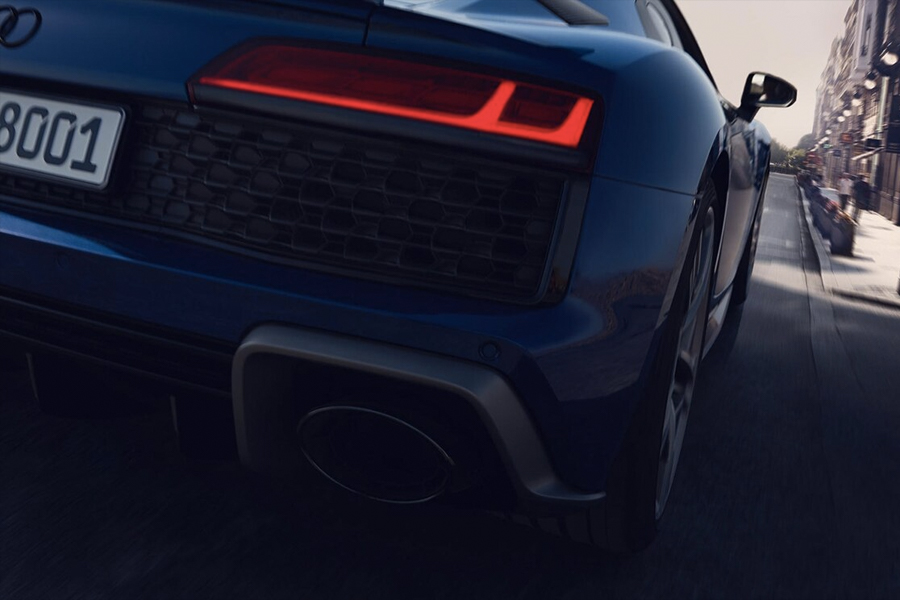 For the 2020 model, Audi also revisited the exterior design, rethinking the front grille as well as the front and rear bumpers. The exhaust outlets were changed out for oval versions, and the headlights were darkened. Inside, a 12.3-inch display provides the driver with all the information he or she would need.
You can also select from three different viewing modes—infotainment, classic, and sport. Here again, you can see the racing heritage as the driver's cockpit was designed to remind the driver of steering a race car. On top of that, the R8 will interface with your smartphone through Apple CarPLay or Google Android Auto. Throughout the interior, there are plenty of Carbon Sigma high-gloss inlays to accentuate the R8's superior looks. Built around Audi's racing heritage, and striving to keep the V10 going, he R8 Coupe is a strong challenger in a field of supercars.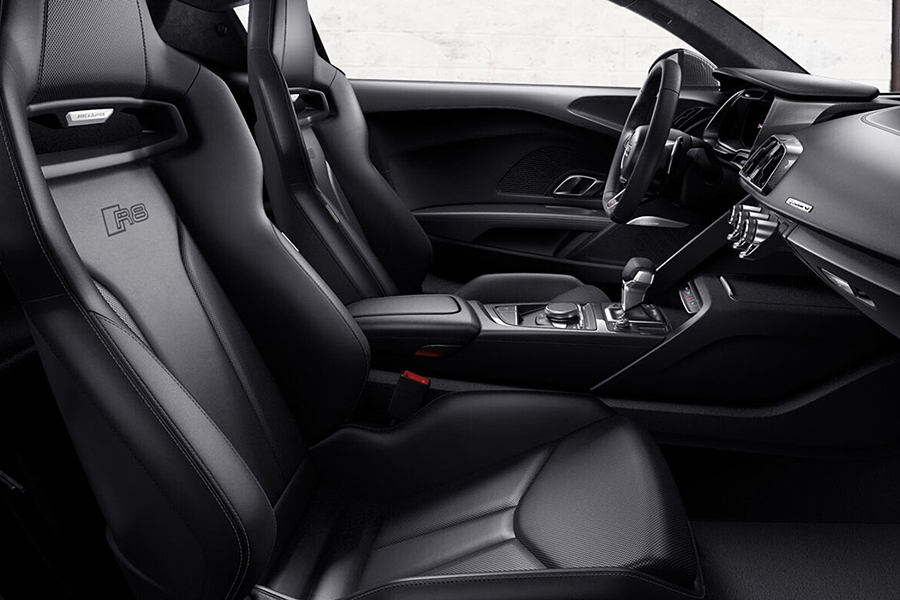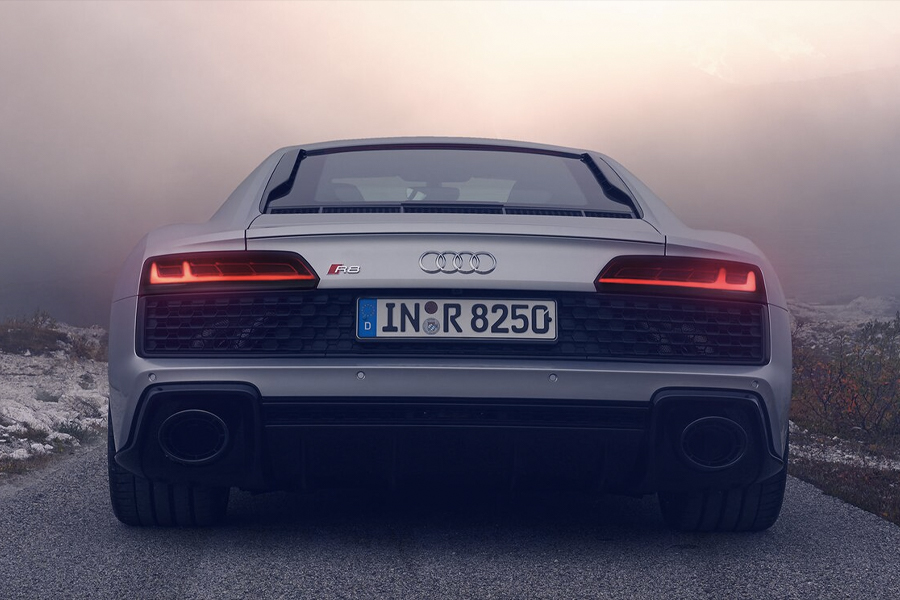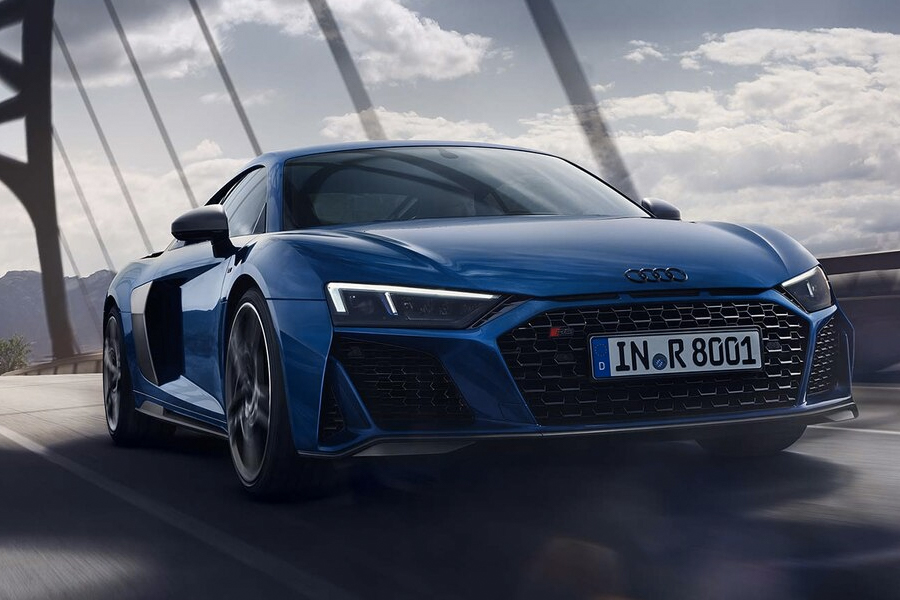 You'll also like:
Hands On with Ferrari's F8 Tributo: A Lean, Mean, V8 Machine
Audi's Q4 Sportback E-Tron is a Streamlined Electric SUV
2021 Mercedes AMG GT Black Series Goes Big