Only 30 Audi R8 RWD Panthers are Actually Coming to the US
Audi will be limiting a special edition of its recently released R8 RWD. What will set this car apart from its siblings isn't just the small production run—only 30 will be made—nor is it the fact that it will only be available in the US. The Audi R8 Panther will sport a special colour that has only been rarely used. The exclusive hue is called Panther Black, appropriately enough, and it has a crystal effect that makes it appear to be a deep purple on closer examination. This special colour will be offset by red in the wheels and interior.
You'll also like:
Porsche Goes Bigger and Faster for New 911 GT3 Cup
This $1.6 Million Mercedes-Benz G63 AMG 6X6 is Built for War
Ares Custom 1991 Porsche 911 Turbo is a One-Off Restomod Beauty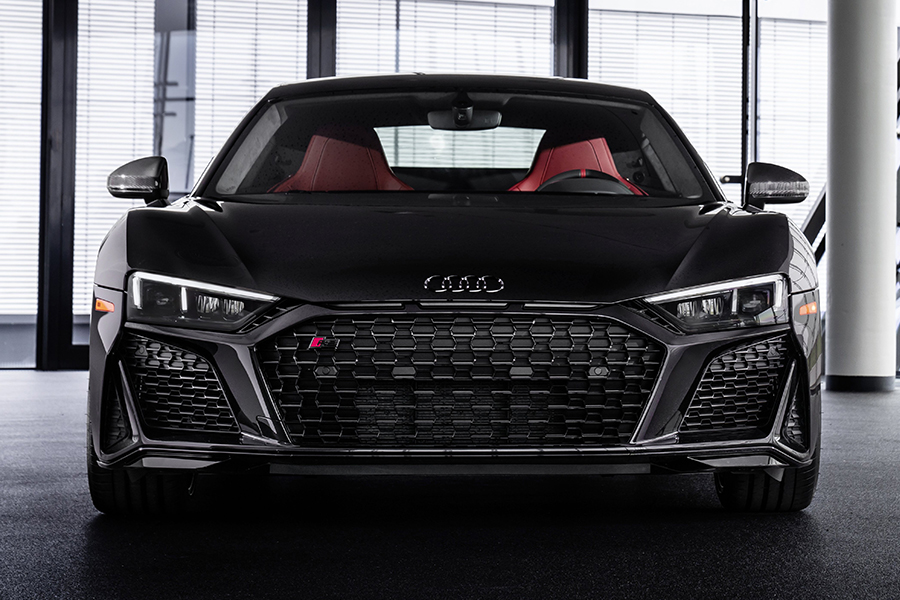 Just like the other R8 RWD, the Panther Edition comes with a naturally aspirated 5.2-liter V10 engine that is capable of 532 horsepower and 398 lb-ft of torque. Even though this engine is turbo-less, it still gets the Panther to 60 miles an hour from 0 in 3.6 seconds and boasts an impressive 201 mile per hour top speed.
The Panther comes with a sport exhaust system that lets this car both purr like a panther and roar like a predator. You can amplify the sound of the engine using a dedicated satellite button on the steering wheel, or make use of the Audi drive select setting.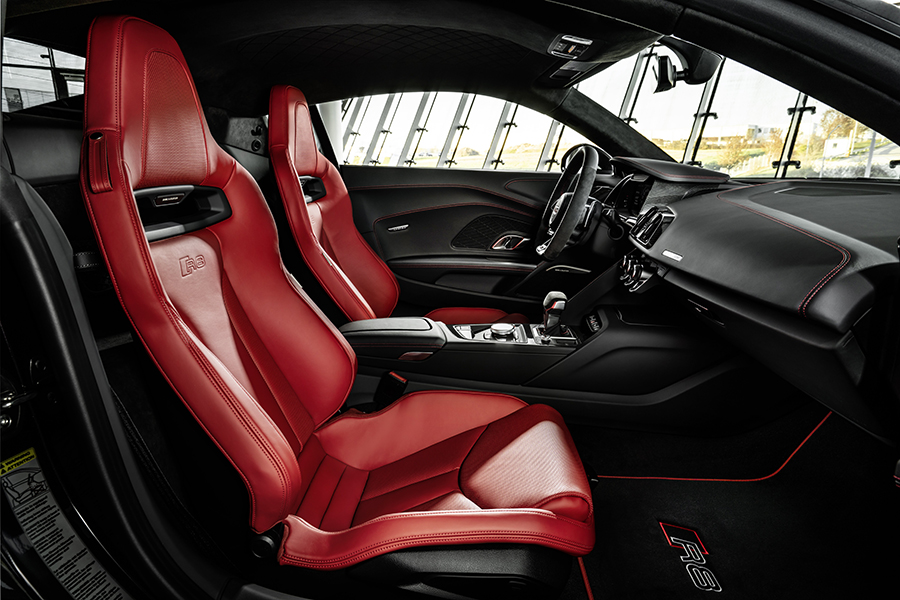 Inside, the Panther is dressed out in diamond-stitched Alcantara on the headliner, gear selector, and steering wheel. The racing seats are covered in Crimson Red leather. And for when you don't want to listen to the roar of the engine, you can employ the Bang & Olufsen sound system with its 13 speakers. There's plenty to love about this special edition, and if you're lucky enough to be one of the 30 drivers to get it, you'll no doubt be OK with the USD$186,495 starting price. That's a price jump of over $40,000 compared to the standard edition, but the unique colour and the rarity of the model make the jump worthwhile.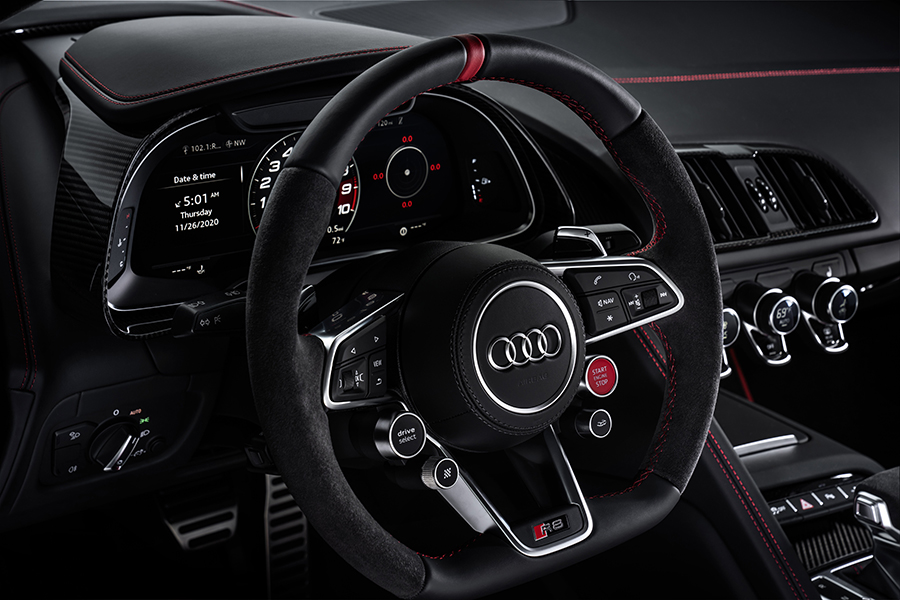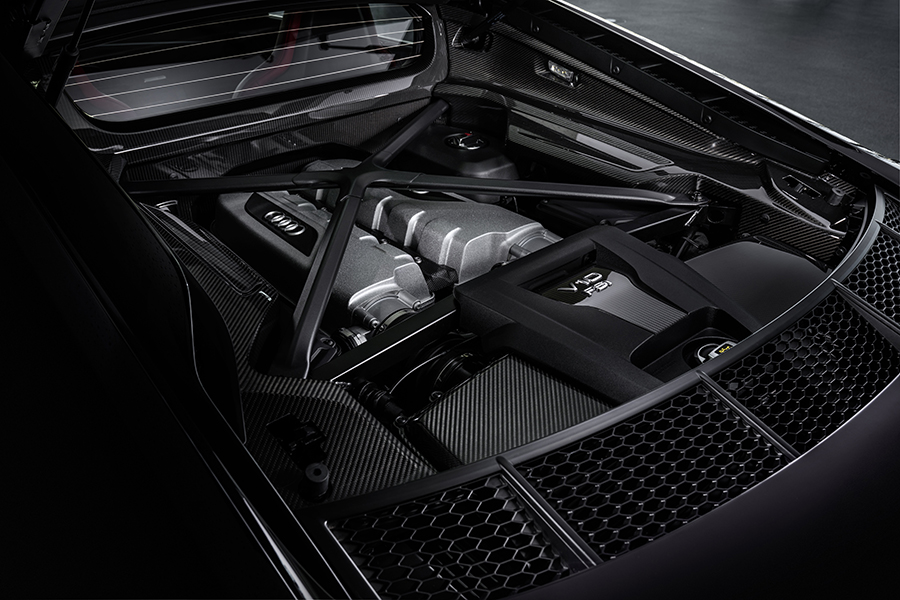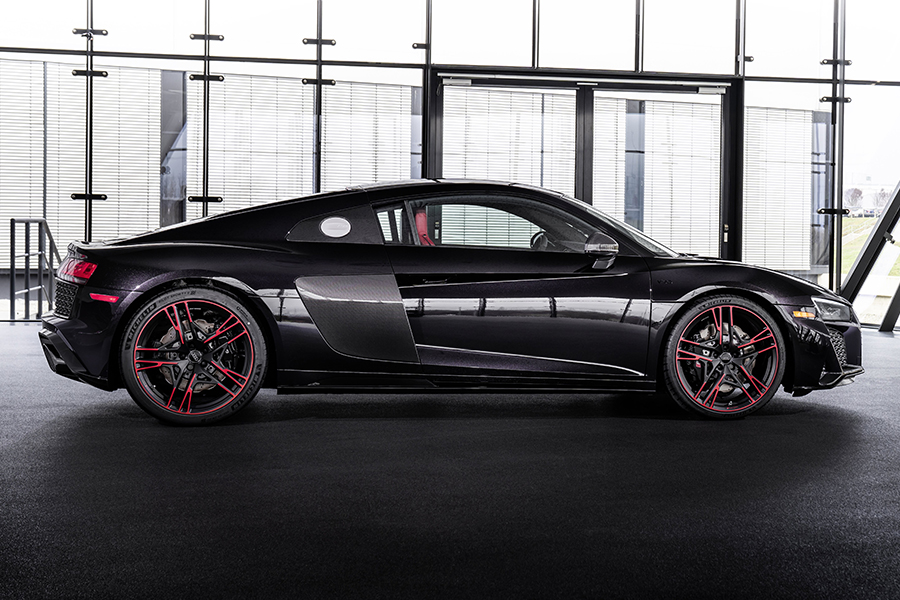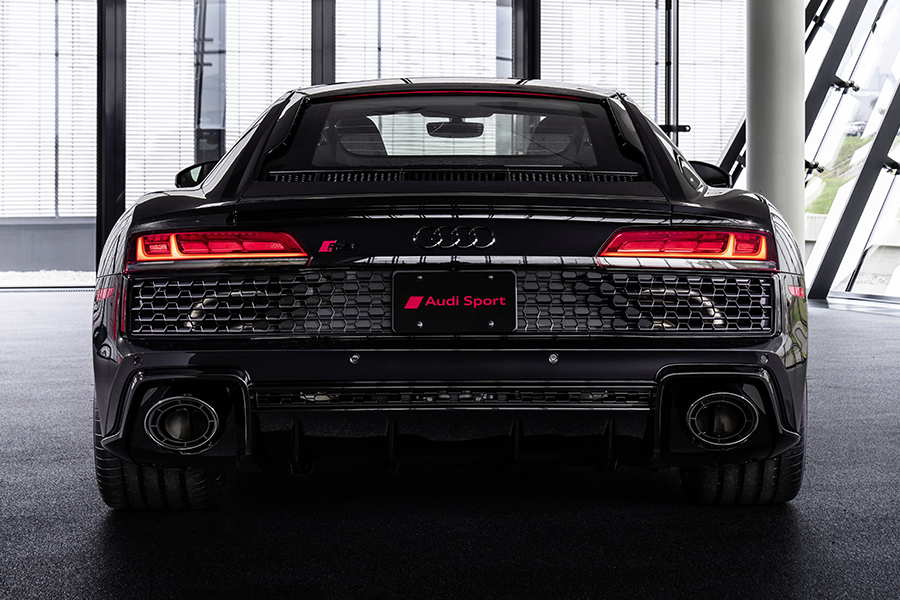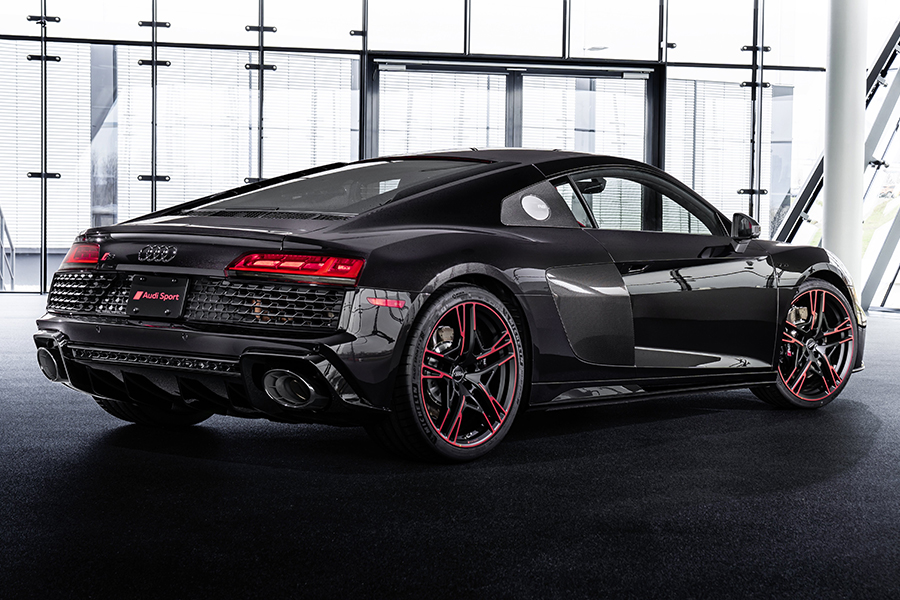 You'll also like:
Porsche Goes Bigger and Faster for New 911 GT3 Cup
This $1.6 Million Mercedes-Benz G63 AMG 6X6 is Built for War
Ares Custom 1991 Porsche 911 Turbo is a One-Off Restomod Beauty