Bentley Flying Spur V8 Drops the Power but Not the Luxury
The Bentley Flying Spur has been endowed with a 6.0-litre twin-turbo W12 that produces an impressive 626 horsepower and 664 lb-ft of torque. When all 12 cylinders are firing, the Spur flies to the tune of 207 miles per hour. If that's what you're looking for, then the luxurious four-door won't disappoint.
However, if that seems a bit more than what you may want, but you still want to stick with the Bentley name, then you may want to consider the Bentley Flying Spur V8. The 4.0-litre twin-turbo version gives you 542 horsepower and 568 lb-ft of torque. That's a bit less power, but you'll still hit nearly 200 miles per hour, and you'll still get all the luxury.
You'll also like:
Check Out This One-Off Mercedes Unimog
Keanu Reeves' Porsche 911 From Cyberpunk 2077 has Been Brought to Life
Rolls Royce Cullinan Replica Comes with All the Bells and Whistles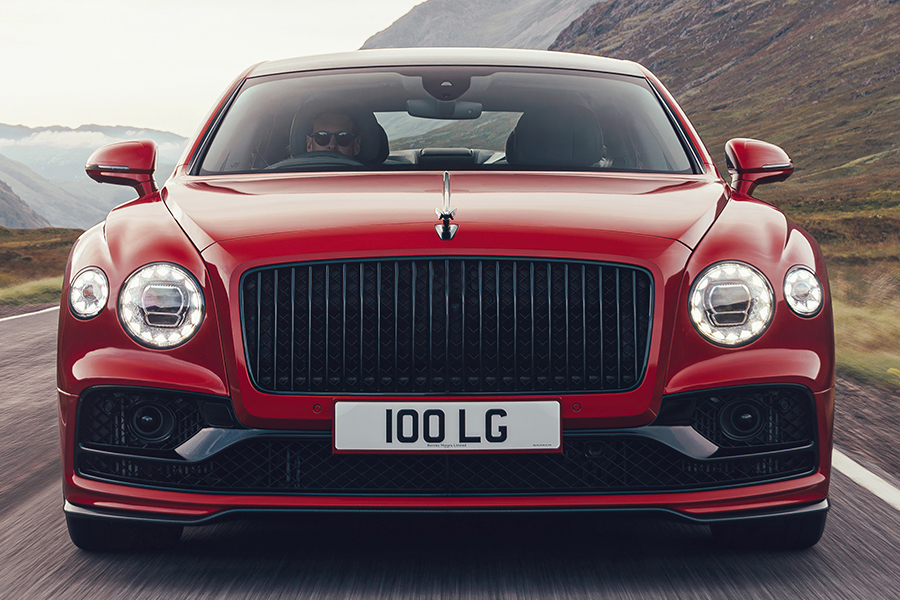 Part of the reason that the V8 can almost keep up with the W12 at top speeds is that the 2021 Flying Spur V8 is 220 pounds lighter. That lighter weight also translates into the car being 16 per cent more fuel-efficient. That's not to say that the V8 isn't a high performer in its own right. The V8 Spur can go from 0 to 62 miles per hour in 4.1 seconds, and as already mentioned, it stays within 10 miles per hour of its W12 sibling.
The V8 is available in both the four and five-seat configurations. It also offers the same powertrain and chassis as what is found on the W12. Bentley also includes the adaptive air suspension and torque vectoring by braking. As options, you can also get the Bentley Dynamic Ride and all-wheel steering.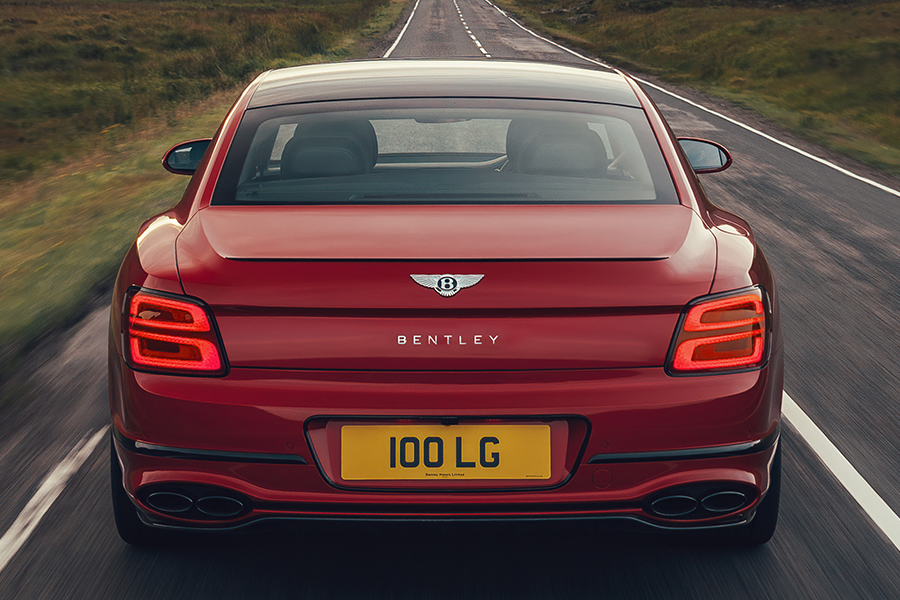 In looks, the V8 comes in over 60 exterior colours and on 20-inch standard wheels as standard (gloss black 22s from Mulliner are an option). Inside, you have 20 optional hide colours and two dual-tone interior configurations. Crown Cut Walnut is used for the standard finish, but you can also choose from seven other veneer species.
Rear seat passengers are treated to the Touch Screen Remote so as to be able to access control of the blinds, rear-seat massage function, and climate control. You'll have to enquire with Bentley to find out pricing, but if you're looking for luxury with a more manageable amount of power, then you've found what you've been searching for.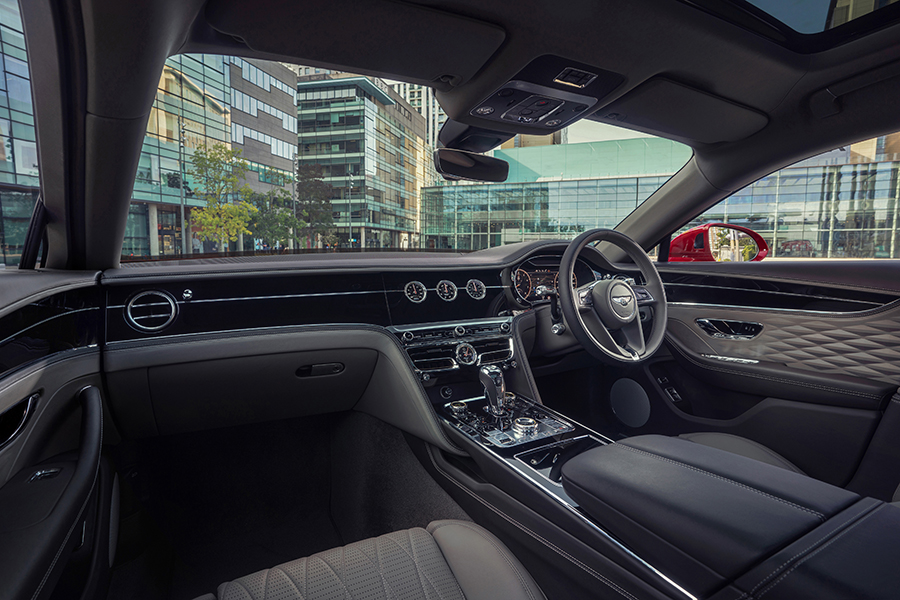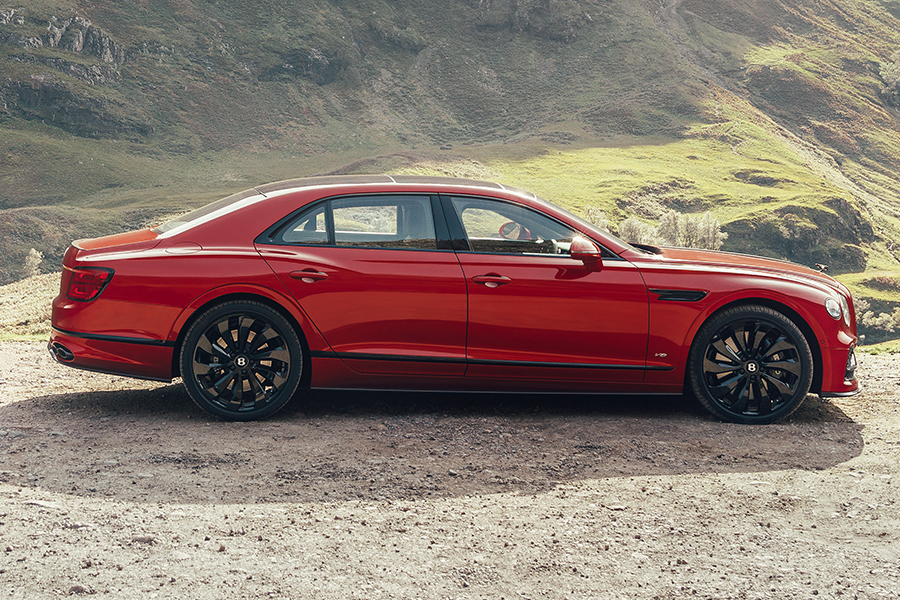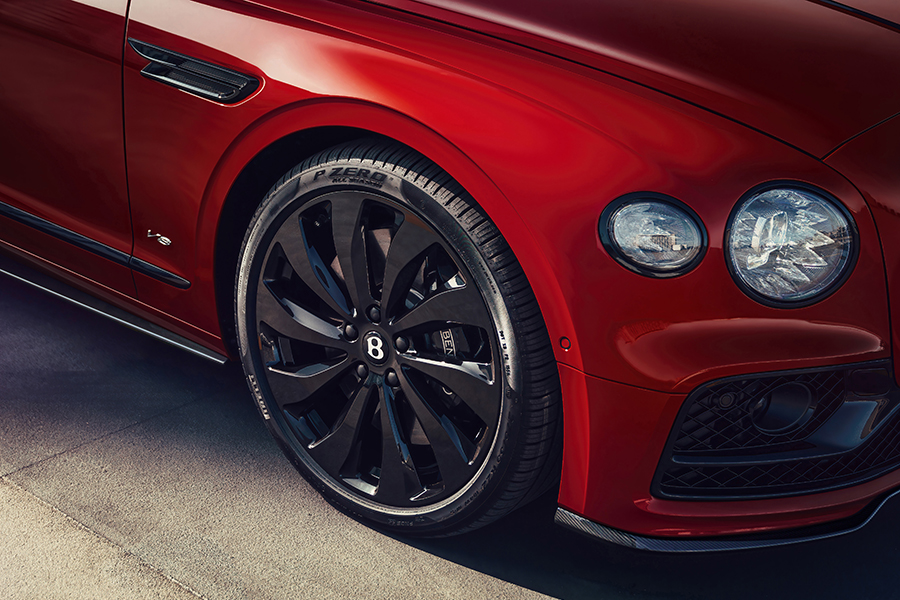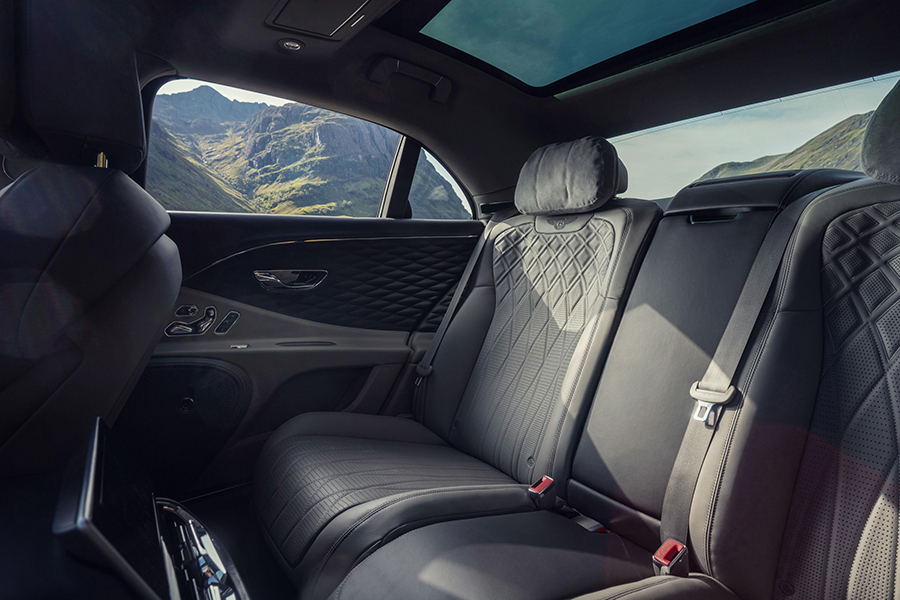 You'll also like:
Novitec Proves the McLaren Senna Can Be Improved
Keanu Reeves' Porsche 911 From Cyberpunk 2077 has Been Brought to Life
Bugatti X Hermes Chiron Coupe is One of One