Brabus 800 G63 AMG 'Black Ops' is Covert Ready
As if Mercedes-Benz isn't already exclusive enough, Brabus is putting out two brand new limited edition Mercedes-Benz G63 AMGs—"Shadow" and "Black Ops."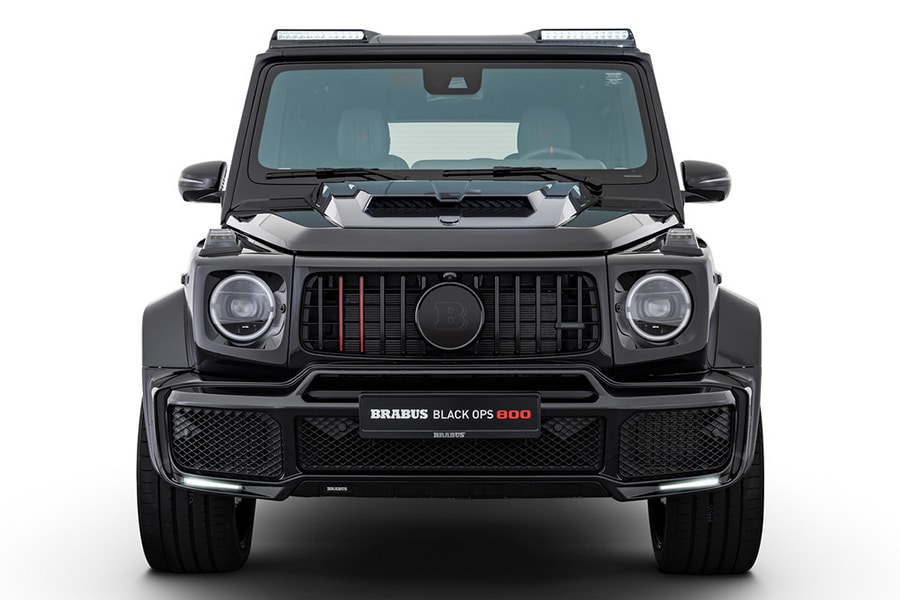 The Black Ops edition earns its name with a glossy black finish. The radiator grille features two red struts that match up with the red detailing on the rims and brake callipers. That red accent is continued in the interior as well. The custom G63 is equipped with Brabus's signature WIDESTAR body kit with Platinum Edition 23-inch forged wheels (the Shadow features this update as well).
Black Ops also features plenty of naked carbon fibre as accents. Inside, the car is decked out in a mix of black and red leather.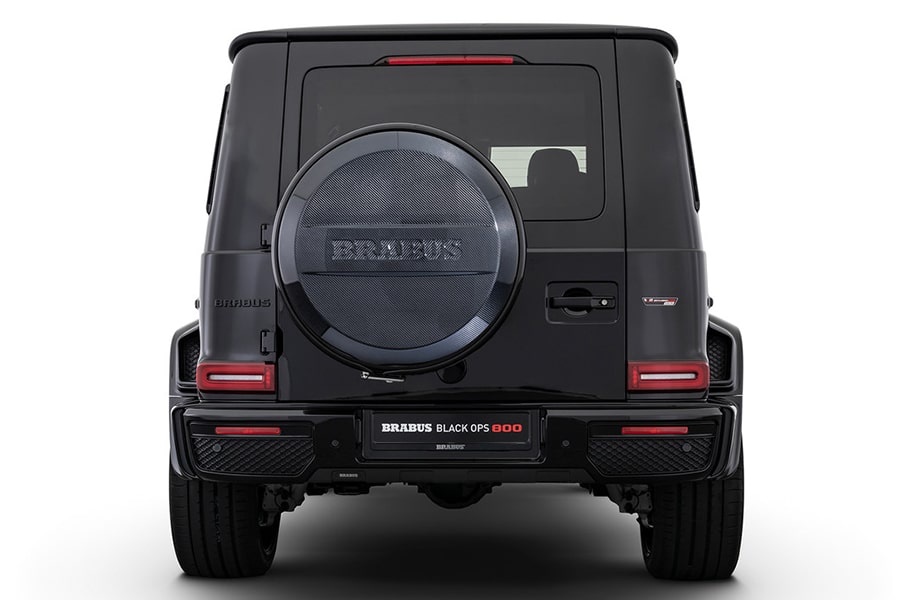 It's not just looks that earn the G63 the "Black Ops" name, it's also the Brabus 800 4.0 litre twin-turbo V8 engine. With 800 horsepower and a peak torque of 737 lb-ft, this special agent is ready for any top secret stealth mission. You'll get in and out quick with its all-wheel-drive system and a 0 to 100 speed of just 4.1 seconds. The top speed is electronically limited to 240 km/h, but why would you need to go any faster than that anyway?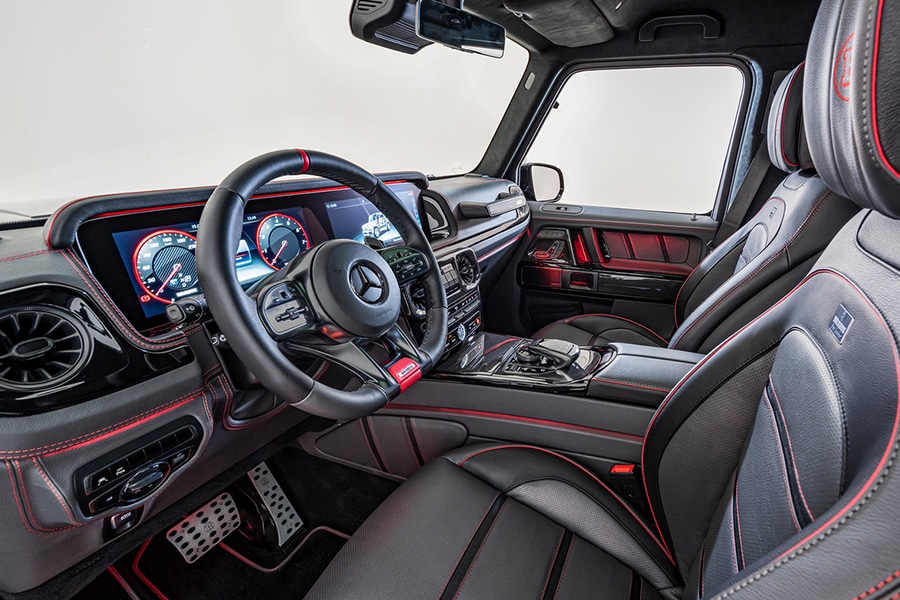 Both the Shadow and the Black Ops edition are limited to just ten examples of each, with the Black Ops pricing starting at $370,000.