Bugatti Owns Corners with the Divo
The Bugatti owns speed with the world's fastest car, the Chiron, and now they're laying claim to corners with the Bugatti Divo. The Divo is still fast and powerful, but the priority for this supercar is dynamism and cornering (of course, even as a second priority, the Divo's speed is impressive at 236 miles per hour). The Divo is 77 pounds lighter than the Chiron, weighing in at 4,398 pounds. The weight loss comes by installing a lighter sound system, fixed front diffuser flaps, lighter wheels, and a carbon-fiber intercooler cover. Even with a lighter weight, the Divo still produces more downforce than the Chiron—by 198 pounds. Lateral acceleration is also greater: 1.6G for the Divo, compared to Chiron's 1.5G. With suspension changes, and the added down force, Divo can corner more aggressively than Chiron.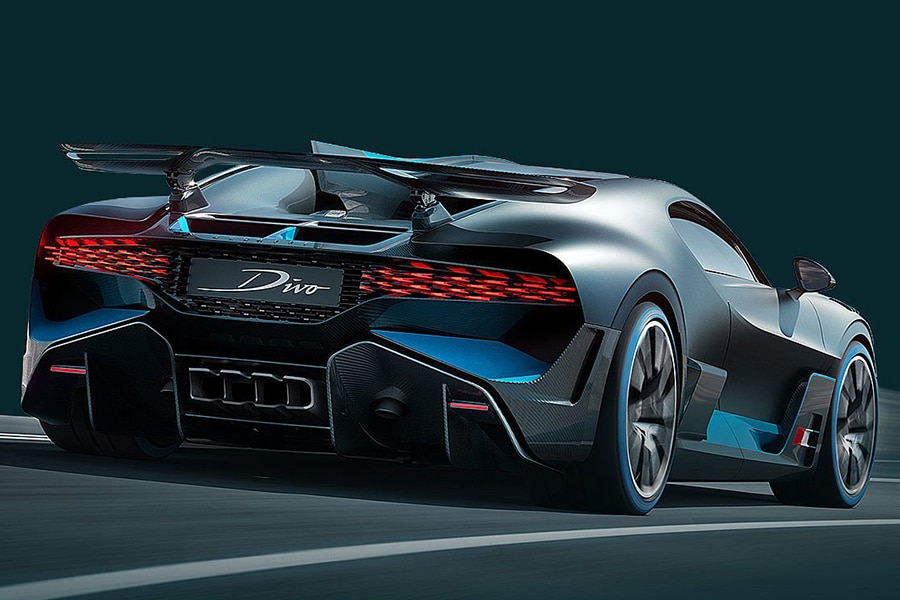 Divo is powered by the same 8.0 liter W16 engine that Chiron has. The engine produces 1500PS—about 1,480 horsepower. That engine is cooled by a wide front splitter as well as vents in the headlights. The air is channeled out through slats in the front wings. The 72-inch rear spoiler is wider than the Chiron's, allowing the rear diffuser to be more pronounced, which is needed for the four tailpipes.
Bugatti is known for its supercars, and Divo proves that these cars aren't just about speed, they're about performance and driving as well.
Have you subscribed to Man of Many? You can also follow us on Facebook, Twitter, and Instagram.