Callaway's 35th Anniversary Edition Chevy Corvette Scores Carbon Fibre Upgrade
Reeves Callaway has been at it for over 50 years. What is "it" exactly? Pursuing both the driving of and the making of fast cars. In 1987, Callaway put together a twin-turbo kit for the Corvette, and that's when things really started taking off for the company. Those who shared a similar dream could acquire a Callaway Twin Turbo Corvette through Chevrolet dealers as a factory option. Thirty-five years later, and now there's a new generation of Corvette, the 2022 RPO "PCY" Corvette, and this newest iteration is also getting the Callaway treatment, resulting in the B2K 35th Anniversary Edition Callaway Corvette.
You'll also like:
Chevrolet Confirms an All-Electric Corvette C8 is Coming
Chevrolet Corvette Celebrates 70th Anniversary With Insane Special Edition
Chevy Unveils 'The Tesla of Pick-up Trucks'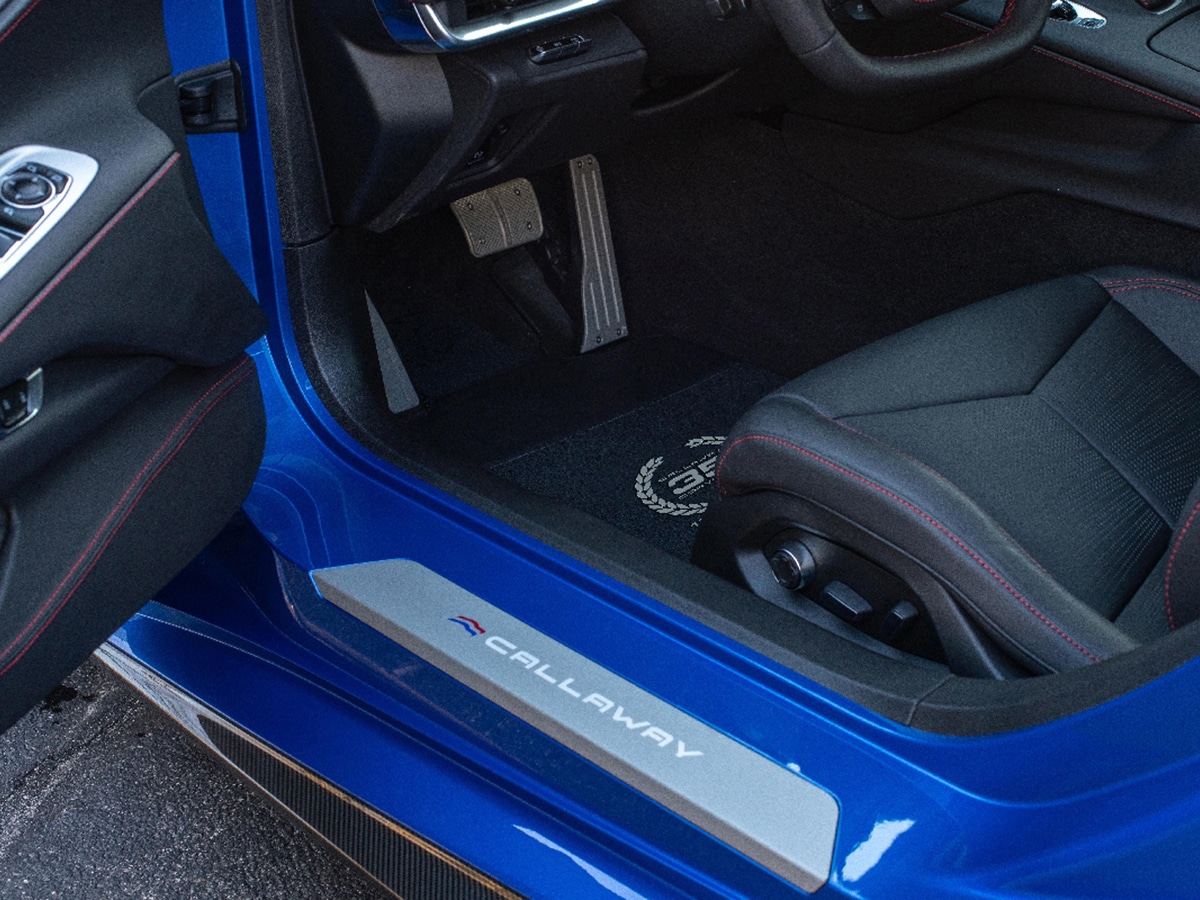 This special package Corvette is limited to just 35 examples, and those lucky 35 drivers will enjoy some pretty neat upgrades. While it's unfortunate that the mid-engine Z51 Stingray couldn't fit a twin-turbo engine, the limited edition racer does include multiple Callaway parts. That list of parts includes several carbon fibre aero bits (including rocker panels, a spoiler and diffuser in the rear, and a front splitter), as well as Callaway's centre "Double-D" exhaust. The addition of this exhaust actually resulted in a 40-pound weight loss for the car.
Callaway also included aluminium wheels that were specially forged for this project, which also dropped the weight by another 26 pounds. Inside the 'Vette, the gas, brake, and dead pedal cover assemblies were replaced with anodized aluminium plates that were CNC machined. It also got Callaway's special sill panels and floor mats. And there's a serialized build plaque in each car.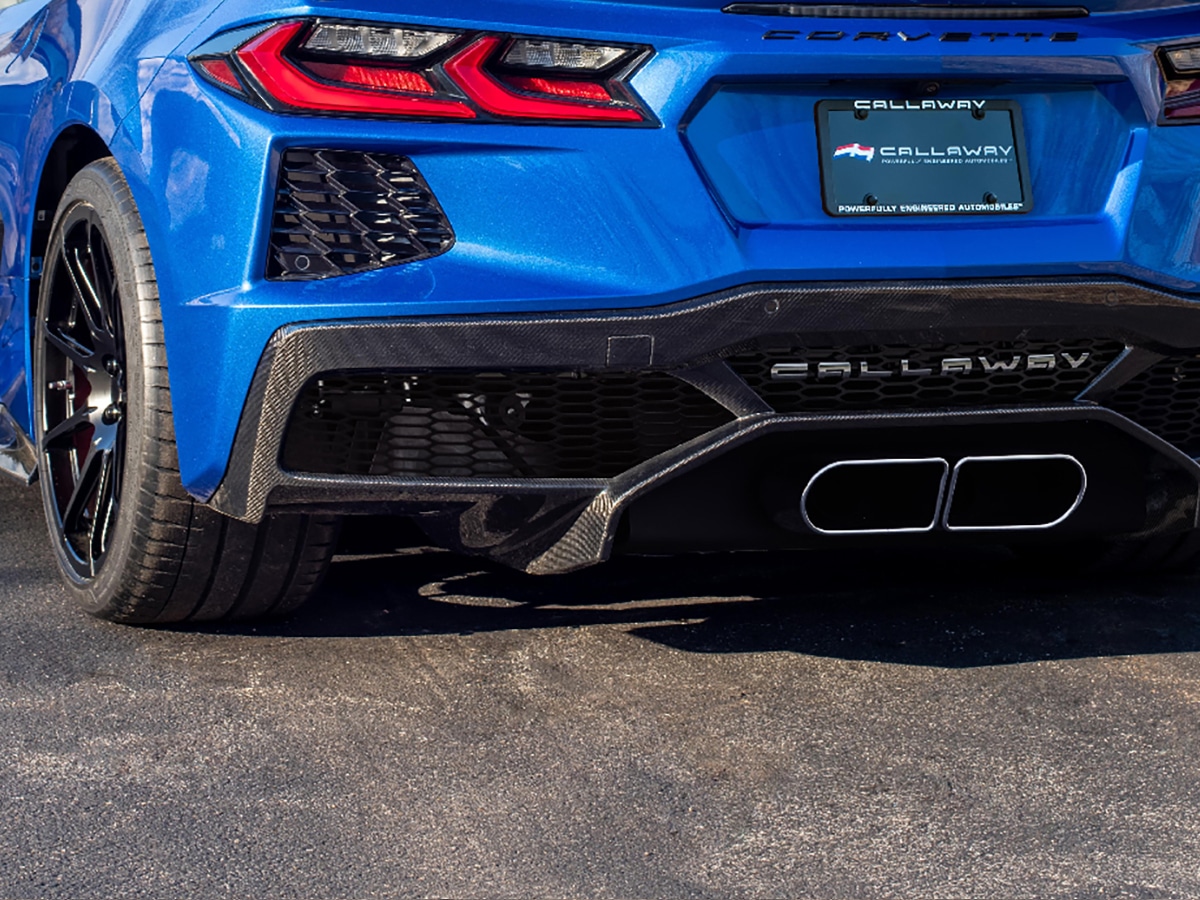 The special edition Corvettes will be built in the Bowling Green, Kentucky, Corvette plant. From there, they will be shipped to Callaway's facilities in either Connecticut or California to get the Callaway treatment. Once they have done their work, the cars will be delivered to the Callaway factory, the National Corvette Museum, or to a certified Callaway Chevrolet dealer. If you're really antsy to test it out, you can even get the car delivered to select track facilities. Pricing won't be as bad as you might expect. You can get one of these special anniversary models for $34,960 in addition to the cost of the 2022 Corvette Z51 Stingray.